CIAA Week Three Preview
September 16th, 2022 4:00am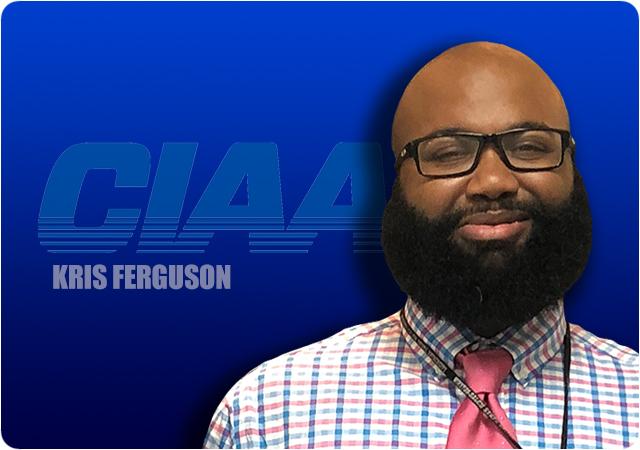 Virginia Union's monumental upset of then #2 Valdosta State on Saturday night put the spotlight on the CIAA. The headline of the night was Jada Byers's 319 yard performance, especially given that it is the best single game rushing performance in CIAA History. Those numbers eclipse Chowan's Tyrell Freeman's 308 yard record performance on November 4, 2017 against Lincoln. Byers' 342 yards of total offense from scrimmage tied Bowie State's Rob Chesson, who himself rushed for 304 yards two hours before Freeman broke his record. Byers' performance is significant in other ways. Since 2011, Valdosta State had not surrendered 300 yards to an individual rusher. During that time span, Shorter's B.J. McCoy was the closest player to that threshold at 256 yards on October 22, 2015. Byers' performance certainly has the making of jumpstarting a candidacy for the Harlon Hill trophy.
Other CIAA Notables in Week 2
Bowie State fell to #24 after its 40-12 setback against Saginaw Valley State. BSU struggled against the run in the loss, allowing SVSU to rack up 323 rushing yards.
Just like on November 4, 2017, the CIAA had two major rushing performance. Virginia State running back Darius Hagans rushed for 261 yards in the Trojans' 28-7 win over Bluefield State. Hagans' performance was the best rushing output since Trenton Cannon's 253 rushing yard game against Lincoln on October 21, 2017.
Lincoln (PA) took advantage of Central State's miscues in a 26-21 win. The Lions scored on two drives with short fields. More impressively, Lincoln put the game with an 18 play, 75 yard drive that used almost 12 minutes in the fourth quarter.
The weather wreaked havoc on several games across the conference's footprint. Livingstone forced five turnovers and shut out Elizabeth City State 19-0 in a game that featured 12 fumbles on a wet field. Fayetteville State recorded a plus two in turnover margin against Wingate, but managed 57 yards of offense in its 21-3 loss to Wingate. Johnson C Smith's game with Allen was ruled a no contest at halftime after thunderstorms and lightning continued well into the evening. That game was featuring an offensive showcase, with Allen leading 27-20 before the game prematurely ended.
This week's games in order of interest:
Livingstone at #23 Virginia Union: You'd have to go back to 2017 to find a CIAA team rated higher than Bowie State in the d2football.com poll. VUU's introduction into the poll represents how competitive the North division is, especially given how purposefully challenging their out of conference scheduling has been in recent years. VUU displayed offensive flexibility last week, switching from a spread look to a power I formation to secure the win, making the Panthers more difficult to plan for. Keep in mind that VUU is still rather potent in the passing game, particularly using backup running back Curtis Allen and wide receiver John Jiles, among others, to make up big plays.
Livingstone enters this game in much better shape than they have been in years, primarily because their offense has just a little more life to it to help their solid defense. That defense thrives on creating turnovers to create short fields, so much that they have a plus-1.5 in turnover margin. Livingstone's defensive weakness is the running game, surrendering 171 yards a game (and keep in mind that ECSU is not a rushing team, and the weather last week brought this average down). The Blue Bears are still a work in progress on offense, only converting 28 percent of third downs, and averaging 1.4 yards per rush. VUU is deep and talented on the defensive line, and I don't expect Livingstone to have a ton of offensive success. Advantage: VUU
#24 Bowie State at Shaw: Oh, the parallels. Both teams took long road trips to Michigan, and both got trampled on the ground in the process. Both had untimely miscues in the first half to kill momentum: Shaw's punter Devin Versteegen had a punt partially blocked to set up a Wayne State score, while BSU running back Elisha McDonald fumbled with goal to go early in the second quarter. I point these things out because it underscores some of the offensive struggles these two teams are having early in the season.
There are a couple of things to watch for in this game. Shaw has been prone to slow starts so far this season. Fifteen of the 22 points they scored last week were in the fourth quarter, reflecting how deep of a hole the Bears were attempting to climb from. Defensively, Shaw has had to deal with some injuries; namely Versteegen kicking with his non-dominant leg, and the two starting linebackers being out last week. On the other side, BSU's offense is merely above average rather than top of the conference, mainly because they really haven't figured how (or just don't possess) a game breaker. Quarterback Dion Golatt, Jr. is more of a pure pocket passer, a contrast to his two predecessors were were very mobile. Moreover, BSU lacks a productive running game, averaging a paltry 1.5 yards per carry.
On paper, it feels like two very even opponents. Shaw has more tools to worth with than BSU, especially with the rushing game, but yet again, I'm still waiting to see them put together a true complete game. Bowie State has the more seasoned defense, but struggled against the run. Last week, I did well with my upset call, so I'm going to use that card here. I just know I'll be eating a lot of crow if this game goes sideways. Advantage: Shaw
Fayetteville State at Lincoln: Well, Lincoln proved me wrong last week. Don't act like you had them winning last week. You didn't.
Lincoln has struggled in its pass game in the past, even though it really likes to run more of a spread offense. They found some good consistency in it against Central State. They are going to need it this week. Fayetteville State's defense is playing very well, so much that it's been able to slow down two predominately passing offenses to start the season. FSU permits slightly more passing yards a game (145) than what Lincoln has mustered in the past (143). FSU also isn't going to make things easy for Lincoln, as its punting game is a shade under 40 yards, and is best in the conference.
The question here is whether FSU's offense can find some life after a very poor showing last week. It's surprising to see them averaging just nine points a game and having notched a win, and that's a testament to its very good defense and special teams. This game may be the one to break them out of their slump. Advantage: FSU
The Annual Battle of the Winless: It takes three games or more in the season to be included in this game.
Winston-Salem State at Elizabeth City State: I think this game holds a lot of interest because of name recognition. To me, I think this game is a crossroads of how low the season can go for either school's season.
ECSU is in the midst of a rebuild, with a new quarterback (true freshman Chase Williams) and offensive line. The results is a Viking offense that's in the conference's basement, especially in the scoring column (averaging a touchdown a game). WSSU is a rudderless mess at quarterback, as its going to play its third quarterback in three games with true freshman Jahmier Slade starting on Saturday. If ECSU's 86 average passing yards a game doesn't get your attention for all the wrong reasons, then maybe WSSU's 77 average passing yards a game with more tenured quarterbacks will. It's a shame really, because both teams have a wealth of riches at wide receiver.
There are two notable issues here. First, WSSU's advantage is that it has much more production in its rushing game than ECSU. Asa Barnes is third in the conference in rushing, though he had a tough time against FCS North Carolina Central. Secondly, WSSU's defense has been predictable, unable to adjust to offenses, and downright exploited. Yes, the bright spot is the secondary, but giving up over 400 yards a game places a ton of pressure on an offense that has yet to produce much.
The beauty of this game is that there are so many unknowns, like who will step up to the occasion. I can't believe I'm saying this, but I think ECSU has the advantage because I just don't see WSSU playing very well to its strengths. But I have more confidence driving cross country in a 30 year old Ford Taurus than my faith in this pick.
Johnson C. Smith at Chowan: The second game of winless teams is interesting because JCSU is quickly becoming synonymous with high scoring tilts. Chowan showed some offensive improvement from the first to the second week with quarterback Max Smyth being able to move the offense through the air to take pressure off its rushing game. While the game versus Allen was shut down at halftime, the first half provides another sample side to evaluate JCSU. The conclusion: JCSU is going to score a lot, and surrender a lot of points too (that game was 27-20 in Allen's favor at halftime).
Chowan's defense is likely to represent a stiffer test for JCSU than Bluefield State and Allen. It sports the conference's two top tacklers for loss in Montre Moore and Raydarius Freeman. It also has harassed secondaries, with cornerback Kmare Carey notching two interceptions and breaking up three passes. JCSU equally is like to provide some challenges in the secondary, as Dirk Cureton and Latrae Bass lead the conference in pass breakups per game (three apiece).
It would be a big step for JCSU's ascent to win this game, but I suspect Chowan will have enough defense to slow down the offense. Plus, Chowan has the run game, and that should help them get over the top. Advantage: Chowan
This week's beverage of choice game
St. Augustine's at Virginia State: How many yards will running backs Darius Hagans and Upton Bailey put up in this one? SAU is a bird with a broken wing right now, giving up over 500 yards a game and 70 points a game. It's that bad. Advantage: VSU, by a lot.