CIAA Week Four Preview
September 23rd, 2022 5:00am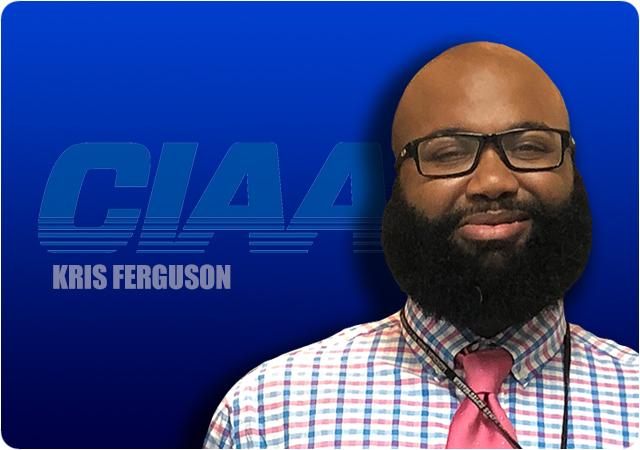 Week three saw Bowie State falling out of the top 25 polls. It has been a long time since BSU has been in this spot. Shaw dealt BSU its first conference loss since 2017, and did so in a rather dramatic way. While much of the focus was on the pieces that needed replacing on offense, BSU has been prone to so many miscues that it's rendered the Bulldogs vulnerable to losses like this. The Bulldogs threw two interceptions, and missed a field goal that could have forced Shaw to play for a tie. Speaking of kicking, the kicking game has really suffered. Last week, BSU punted twice and averaged 18 yard a kick. The last punt that preceded Shaw's winning touchdown drive went for just 25 yards. BSU is still a dangerous team; it is churning up 365 yards a game, an above average number relative to its conference peers. Nonetheless, it's a team that needs to clean up a number of issues in order to stay in the conference title race.
Somehow, I went 6-0 last week. I thought I was going out on a limb, but clearly not after what we witnessed last week. Onward to this week's games.
Week 4 games, in order of interest:
#20 Virginia Union (3-0) at Fayetteville State (2-1): Virginia Union comes into this game as the top scoring offense in Division II at 54 points a game. The Panthers are lining up against a Broncos defense that isn't surrendering a lot of points – 13.7 to be exact. That average is best in the conference and amongst the top 20 in the country. It's a legit number too, as the most they have given up in a single game is 21 against Wingate. The problem for FSU is that the defense gives up quite a bit of yardage on the ground (151), and VUU has shown to not needing to rely on the pass to win games with running backs Jada Byers and Curtis Allen toting the rock.
A second problem for FSU is the lack of scoring punch. They are relying on kicker Elton Andrew to get them on the board rather than crossing the plane into the end zone. That's a problem when facing a high powered offense like VUU.
VUU doesn't give up a lot of sacks, but I would watch to see if FSU can put up some tackles for loss to slow down the rushing attack, led by defensive end Devin Cowan, the conference's leader in TFLs and tied for leading in sacks. If you're VUU, you're likely to expect the same from defensive lineman Isaac Anderson, who is right behind Cowan in the same categories.
In the end, I think VUU is just going to be too much for FSU. Keep in mind that this game is a TV game. Advantage, VUU.
Lincoln (1-2) at Johnson C. Smith (0-2): If you're looking for a fun game to watch, then this one could fit the bill. JCSU's offense and defense are drinking from the same pitcher of Gatorade – they both like to travel up and down the field. In other words, the Golden Bulls offense likes to score, seemingly at will, whilst its defense is the current version of "who the hell left the gate open?" Remember, this team is still very young. Expect Lincoln to attempt to exploit this inexperienced defense.
JCSU is going to have a challenge on its hands. Their first two countable opponents laid a blueprint on how to slow down the high flying attack (because stopping wide receivers Brevin Caldwell and Reggie Bryant seems awfully hard at this time). First, attack the run game. JCSU can rack up yards, but struggle in the red zone because its run game can go stagnant at times. Secondly, run the ball, and keep them honest with some pass in between. The defense is surrendering 219 yards of rushing a game, and Chowan torched the run defense for 251 yards last week. Lincoln is coming off a rushing game where running back Amir Gerald rushed for over 100 yards against Fayetteville State, but it also struggled on third down (1/12).
To me, this game is going to come down to special teams. JCSU freshman kicker Jay Haggins finally connected on a field goal last week (three to be exact last week). Lincoln has yet to convert a field goal this year. To me, that's the difference in this game. Advantage: JCSU
Elizabeth City State (1-2) at Shaw (1-2): The winner can go on a two game win streak. Neither school is lighting up the turf on offense. ECSU was tested last week with run defense, a test they passed very well. Right now, Shaw's offense resembles a sports car that's still misfiring and running on four cylinders rather than eight. While Shaw has the three headed monster at running back, they also have a capable passing offense. I would expect to see wide receivers Ah'shaan Belcher and Jon Brown to have some success in the secondary. Passing on ECSU's defense is likely to neutralize their front seven, where their defensive advantage such as linebacker Juanya Majette and defensive lineman Traveon Freshwater resides. Where ECSU is also likely to run into trouble is on third downs – they are worst in the country in third down conversions, and punting, where they average just 11 yards a punt last week. Advantage: Shaw
Virginia State (1-2) at Livingstone (1-2): This fun game is back on the blue turf, making things even more exciting to watch. What is also likely going to be exciting to watch is Virginia State's rushing attack, led by Darius Hagans, Upton Bailey, and Kimo Clarke. The Trojans average three more yards a game on the ground than Livingstone gives up (225 yards vs 222 yards). Those yards place VSU second in the conference in rushing performance, and Livingstone dead last in rushing defense. Now, all is not lost at Livingstone, who does have a revived passing offense led by quarterback Silas Cruse. They also have the conference's best pass defense at 61 yards a game, and that could slow down a suspect VSU pass game. Livingstone could hang around if they slow VSU's running attack, but I'm not so sure they are going to have enough to get over the hump. Advantage: Virginia State
Games that should be rated R, where kids should only watch with adult supervision
Winston-Salem State (0-3) at Chowan (1-2): Let's talk Chowan for a minute. The Hawks are another team that's trying to figure out things at the quarterback spot, and have played three of them this year (take a drink of your beverage of choice if you've heard me say that about a CIAA team this year). I think they may have found an heir to the throne in freshman Caleb Pierce. All Pierce did in his first collegiate start was throw for 237 yards, rushed for 65 yards (including a long 30 yard rush), and pass for the winning touchdown with seconds left in the game as if he was a veteran quarterback. The running game finally came to life, with Nijere Peoples notching 129 yards rushing. Chowan's defense continues to cycle between bend and break, but it's a rather opportunistic bunch on defense, led by cornerback Kmare Carey and linebacker Montre Moore (tops in the conference in tackles, and second in TFLs).
I'm not really sure what to make of WSSU at this point. The positives about the Rams is that the defensive secondary continues to mirror Chowan in how adept they are at creating territories. The secondary is a strength for them, led by Justin Fleming, Elijah Banks, and Deiontae Jones. But I'm waiting for someone to jump out into the middle of the field saying we've all been punked regarding the offense. The Rams' passing attack has been pitiful at around 80 yards a game, and who knows what quarterback will start this week (probably Richard Latimer if you ask me). You, I, and everyone in the stadium know they are going to run. Right now, run plays are exceeding pass plays by a 2:1 margin.
Last year was a nightmare of an outcome where WSSU was down 49-0 at the half. I don't expect the same scoring outcome this time, because running back Asa Barnes has been a stud for the Rams' rushing attack. Nonetheless, last week's game continues to mirror the rough season the Rams are experience – plenty of costly turnovers, and teams are cashing them in for points as if the endzone was an ATM.
WSSU's been on the road for four straight games to open the season. Go home, WSSU, because that's probably where you will find the win column. Advantage: Chowan
Bowie State (1-2) at St. Augustine's (0-3): If the last game was ugly in tone and euphemisms, then look out. St. Augustine's is a bird struggling to fly. Its defense isn't having much luck in turning away opposing offenses, so much that its last in Division II in scoring defense (62 points a game). Much of what they give up is through the air (328 yards a game). Expect Bowie State, who makes a living in the air, to capitalize on this weakness.
SAU has been a tough out in the first half of games. Quarterback Chris Perkins has a favorite target in Jordan Black, and the run game continues to mature. Nonetheless, SAU isn't going likely to be in this game very long, partially because the BSU defensive line is likely to wreak havoc.
What will be interesting to see is whether Bowie can clean up its act with all the offensive miscues previously mentioned. Advantage BSU by 42+.