CIAA Week Five Preview
September 29th, 2022 6:00am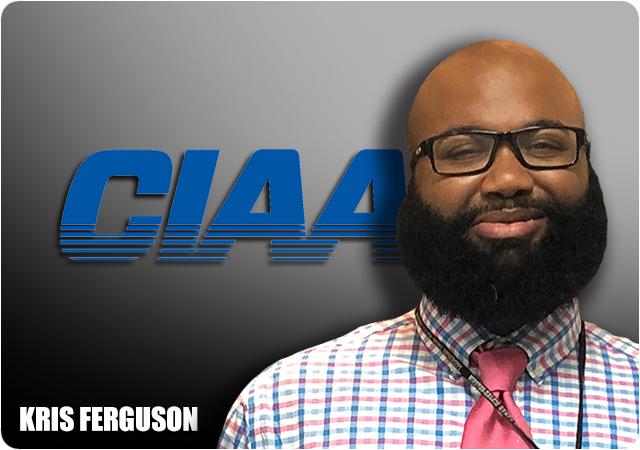 You have to feel good about the Lincoln Lions. The Lions are off to a relatively hot start, splitting their first four games in dramatic fashion. Last week's win over Johnson C. Smith had enough drama to rival a Spanish telenovela. JCSU quarterback Tyrell Jackson was knocked out of this game, and backup Malik Evans was instrumental in erasing a two score deficit in the fourth quarter. JCSU scored with just 1:27 left, which would historically leave Lincoln in an insurmountable hole. Instead, true freshman quarterback Isaiah Freeman notched two big pass plays, and capitalized on a third pass play that transformed into a defensive pass interference. Two rushing plays puts Lincoln at the JCSU 2. There's one play left in this game. What do you do, because JCSU hasn't done well with stopping the run or pass.
Kick a field goal, even though you haven't made one all year.
That's what Lincoln did. It won them the game, 29-28.
This administration has been patient with head coach Josh Dean, and it has paid dividends. The biggest change on offense seems to be offensive coordinator Tom Manley, who is extracting every bit of potential from this group. The defense has improved too. Lincoln hasn't surrendered more than 34 points in game this season, and that outcome was against an FCS school. Look squarely at the Division II games, and you see that number drops to 28 against a robust JCSU offense. The defense has been bolstered by some key transfers in the secondary. Lincoln has been honored in several weekly conference awards early this season, and this week featured defensive back Kai Gray, who was all over the field on Saturday.
The Lions aren't the league's laughingstock anymore. Who is? – Read on for more answers.
Week five has turned interesting very quickly, as Hurricane Ian has shifted games around. We now have two Thursday games, something that doesn't typically happen this late into a CIAA schedule. Let's discuss what's on the slate, in order of interest.
Shaw (2-2) at Virginia State (3-1): This game is compelling for some many reasons. VSU's offensive coordinator, Lamar Manigo, was previously at Shaw until a few weeks before the season started. Manigo's offense parallels what Shaw brings to the table: multiple running backs who serve as a threat for big runs, combined with a serviceable passing game. VSU's defense has been stout for much of the season, and so has Shaw's defense when it has been healthy. The difference in records really represent the out-of-conference schedule strength: Shaw played a team from a top tier conference and a perennial conference contender, while Virginia State played a similar conference contender and up-and-coming Bluefield State.
There are a couple of distinct differences between these teams. Shaw has a big advantage on special teams with its two kickers, one of who has notable playing experience. Virginia State is relying on quarterback Jordan Davis for punting duties, and a freshman at kicker. Now, VSU has made a field goal this season, but it's still a struggle in that area. On the flip side, VSU is second-best in the country in turnover margin, forcing two turnovers more than their opponent in a game. That turnover margin is legit, as it has occurred despite the opponent. VSU does have a problem with penalties though; they are the conference's most penalized team at 101 yards a game.
I like Virginia State in this game, and for a few reasons. Shaw has struggled to contain running teams, and that has really hampered their progress in becoming a top tier team in the conference. Quietly, VSU running back Darius Hagans has been the conference's second-leading rusher. VSU also has been better with passing the ball, and Shaw has had occasional lapses on offense. Those lapses have really shown up on third down, with the Bears converting 30 percent of their tries (including a 1/11 affair last week against ECSU). Shaw also doesn't seem to pressure the quarterback much, having only registering three sacks this year. Shaw really needs this game to keep pace in the Southern Division race, but I think the advantage lies with Virginia State
Chowan (2-2) at Fayetteville State (2-2): Chowan is riding a three game losing streak to Fayetteville State. Both teams have been very hot and cold on offense, and we sort of seen that last week with both teams. Chowan's offense was lukewarm at WSSU last week, while FSU found some life against VUU. One particular area to watch is whether FSU's pass game struggles against a fun Chowan secondary that already has eight interceptions on the year. On the flip side, I don't expect much out of Chowan's run game, and I suspect that issue is contributing to its poor third down conversion rate (22 percent, second worst in the conference). Not good when you're looking facing that strong FSU front seven who is fifth best in the country in third down conversions permitted (also 22 percent). Advantage: Fayetteville State
Elizabeth City State (1-3) at Johnson C. Smith (0-3): Unlike baseball, football doesn't have a stat about blown saves. If they did, then JCSU would have three blown saves, as they have given up leads in the fourth quarter of each game. Enter ECSU, a program that has been struggling on offense. If there is a game where JCSU can get into the win column, this would be one of them, mainly because I don't think ECSU will be able to keep up. Now, one major question is whether Tyrell Jackson will start after he came out of last week's game. Malik Evans performed well in relief, but it is questionable as to his effectiveness over an entire game. Secondly, can JCSU's offensive line hold up against a good ECSU rush? Lastly, can ECSU continue to make progress on third down (improve on its 20 percent conversion rate) and stop turning over the ball (minus seven this year)? Advantage: JCSU (which means ECSU is probably going to win based on the trends, right?).
Livingstone (1-3) at Bowie State (2-2): Bowie State, a high powered offense with a giant problem. It needs to fix the turnovers, period. It is not even that the margin is outright terrible (minus three), its moreso that they happen at absolutely terrible times, like when they are on long drives. Its likely Livingstone is going to struggle against Bowie's front four. The degree to how much they struggle will depend on whether quarterback Silas Cruse plays, or the Blue Bears have to turn to Emmanuel Mukuamu. The Blue Bears don't have much of a running game, so the starting quarterback matters more here. Also, Livingstone allows the fifth fewest passing yards in the country, though I suspect some of that comes from paying teams that highly favor the run (Catawba, Virginia State, Virginia Union). So, the secondary will be tested in this game, as BSU greatly favors the pass. Advantage: Bowie State
Saint Augustine's (0-4) at #20 Virginia Union (4-0): Expectations are low at St. Augustine's but they are starting to get a rhythm. SAU was able to create turnovers last week against BSU, but wasn't able to punish them for their miscues. Here, they face a VUU team that continues to literally run opponents off the field. VUU ranks seventh in rushing offense in the country, and its no secret that running back Jada Byers and the sizable offensive line leads that attack. So, focus more on whether VUU can improve its passing attack, as that area has been a work in progress. For SAU, the question here is whether they can continue to improve as they go into a softer Southern Division schedule after this game. Advantage: VUU.
Lincoln at Winston-Salem State: This game was cancelled due to administrative decision. The cancellation is likely due to a number of factors. The two games shifted to Thursday involve in-state opponents who can travel easily across the state and back before any weather-related issues occur. Moreover, the traveling schools are likely going to be east of the impacted areas, making things less risky for them. Lincoln's distance introduces a different element for them, as they were more likely to get caught up with some of the Hurricane Ian remnants. Moreover, WSSU's administration was slower to make a decision on this game, probably because of homecoming's significance and having some sensitivity to Lincoln's travels.
The Mailbag
I received some questions in the mailbag about WSSU's latest performance and what happened to them since the 2012 runner-up season. I wasn't sure how I wanted to address the issue, but I feel like it is important to try to understand the sequence as to how they have seemingly careened towards rock bottom (i.e. the conference's laughingstock). So, here's one person's account of events:
2013 CIAA Championship Game – Virginia State and WSSU get a physical altercation in a bathroom that became national news. The game was cancelled. WSSU went on to the NCAA playoffs, beating Slippery Rock before falling to Shepherd 7-0 after playing the entire game with the third string quarterback. Head coach Connell Maynor leaves for Hampton after the season.
2014 Season: Kienus Boulware's first year as head coach. WSSU misses out on the playoffs at 9-2. The quarterback becomes a rotation of two quarterbacks given that one was a capable starter and another was a heralded recruit that fell to Division II. The two losses were to Valdosta State and in the CIAA championship game to Virginia State. Virginia State goes on to win its first ever playoff game. The offensive coordinator, Steed Lobotzke, formerly at Wake Forest, leaves for Air Force afterwards.
2015 Season: WSSU somewhat rebuilds on offense after both quarterbacks and a lot of offensive production leaves. They win the CIAA championship after going 5-5 in the regular season and defeating Bowie State in a low scoring affair. BSU went to the playoffs after that game. One of the ugliest losses came at homecoming against Shaw, a team that only won one game all season.
2016 Season: Quarterbacks coach Jason Mai gets charged with domestic violence, a charge later dropped. Nonetheless, WSSU and Mai part ways. Mai was instrumental in quarterback development. WSSU wins the CIAA championship against Bowie State and enters into the playoffs as a seventh seed. They fall to LIU-Post 48-41 on a fluke play that honestly should have been a penalty. Overall record of 9-2. Boulware receives a contract extension through 2020 after the season ends, annually paying around $130,000.
2017 Season: WSSU goes 6-4, and succumbs to Fayetteville State on a field goal to end the game, ending WSSU's dominance in the Southern Division. The offense averages 27 points a game, defense gives up 21 points a game.
2018 Season: WSSU goes 5-4. They play UNC-Pembroke on Sunday to start the season because of weather on Saturday. Late stage meltdowns continue, as Amir Hall throws a post pattern in the fourth quarter, and WSSU loses to Bowie State by three. They have a chance to get back to the championship game, but loses to Shaw 26-21 before blasting Fayetteville State 51-21.
Early 2019: Boulware and WSSU begin a messy legal battle after WSSU accuses Boulware of violating the Cleary Act by not reporting certain events to university police. He is relieved of his duties. Robert Massey named interim coach.
2019 Season: WSSU goes 4-6, losing three games by a touchdown or less. Shaw yet again spoils homecoming by shutting out WSSU. FSU commits five turnovers and still turns away the Rams. The offense and defense average 18 point a game earned and given up, respectively.
2020: WSSU's decision on Boulware is vacated in court, but the UNC System and WSSU still concur with their original position. It's not clear whether the two parties ever reach a settlement. Boulware rejoins Maynor at Alabama A&M as a defensive coach.
2021 Season: WSSU goes 3-6, including losing three games by a touchdown or less and suffering a 73-7 loss to Chowan. They are 1-5 on the road. The offense scores 18 points a game, but the defense gives up 23 points per game.
2022: Massey signs a four year contract with a $90,000/year salary. Prior to WSSU, Massey was 16-44 as head coach at Shaw and Livingstone. Shaw went 6-4 in 2013, his only winning season there. So far, the offense scores 11 points a game, but the defense gives up 31 points.
What will happen after this season is anyone's guess, but WSSU has problems, and its not clear whether leadership can or will fix them.