CIAA Week Six Preview
October 7th, 2022 12:00am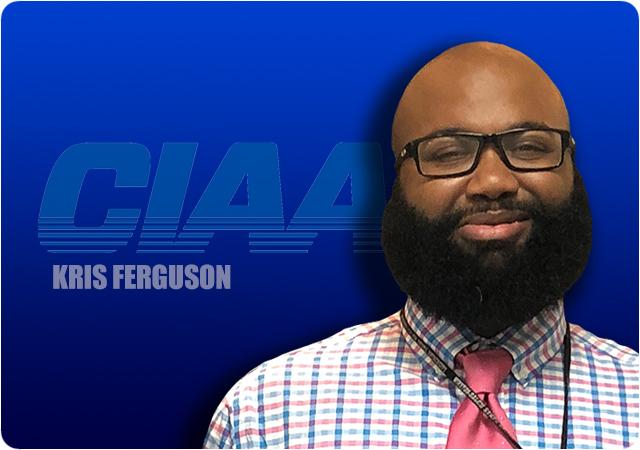 It's time for divisional play, where the rivalries are heated and the grind gets heavier. We are coming out of the gate with a really big game.
Game of the week: Bowie State (2-1 CIAA, 3-2 Overall) at Virginia State (3-0, 4-1): Virginia State has been under the radar, but not anymore, as they are being featured in the game of the week for the second consecutive week. Both teams have hard hitting defenses and offenses that love to rack up the yards, albeit in different ways. BSU is first in the conference in offense, with 453 yards a game off the strength of their passing game guided by Dion Golatt Jr. VSU is right behind them, at 434 yards per game, more so based on the rushing game led by Darius Hagans. It's turning into a vintage BSU-VSU matchup based on that view alone.
There are three keys to the game. For VSU, can Jordan Davis continue to distribute the ball and keep the defense honest on the rushing game? For BSU, can they avoid turnovers in a high stakes affair, because they have had a bad habit of doing so at the worst times? Virginia State is second in the country in turnover margin, and the defense has been creating chaos for opposing offenses. For both teams, can they consistently get some quality yards in punting to make things easier on themselves (BSU kicks for only 28 yards a punt, VSU even less at 26 yards a punt)?
It's VSU's homecoming, but they haven't won a game against BSU since the magical 2017 season. If you want to be the man, you have to beat the man. I think that journey first started by hiring the men of BSU (remember that head coach Henry Frazier III and offensive coordinator Lamar Manigo are both former BSU quarterbacks). I think it's going to happen this weekend. Advantage, VSU. Happy Homecoming, Trojans!
Are You Paying Attention Game: Shaw (2-1, 2-3) at Johnson C. Smith (1-2, 1-3): This game has all the makings of a trap game for Shaw. JCSU's record is deceptive because it possesses an offense that makes the rest of the CIAA South blush. The Golden Bulls have been able to light up the scoreboard regardless of whether Tyrell Jackson or Malik Evans are at quarterback, especially by getting it to its stable of running backs and wide receivers. It's defense hasn't been able to stop water from running out of a faucet, let alone teams out of the end zone (Yes, I am aware of ECSU, but they don't have an offense themselves – more on that later). So, Shaw is a great test for JCSU. As for the Bears – well, they are the most frustrating team to watch, especially on offense. After last week's heartbreaker of a loss to Virginia State, it will be interesting to see how they respond. Pay close attention to Christian Peters' passes versus JCSU's secondary. If Peters' passes start being completed to the other team, it's a sign that an upset is brewing. JCSU is improving in that area. If JCSU games continue to go as they have in the past, this game could come down to the last possession, and Shaw has a clear advantage in special teams with its two kickers. Advantage: Shaw.
Revenge is a Dish Best Served Cold Game: Chowan (2-1, 2-3) at Lincoln (PA) (1-1, 2-2). Chowan a Hawk that is struggling to fly. The Hawks have scored 31 points in the last two weeks, and turnovers have a lot to do with it. They have a solid rushing attack, led by Nijere Peoples, and the passing game has been very solid with Caleb Pierce's continued development. Still, the inability to find points by getting into the endzone (and a shaky kicking game) is what's been holding then back. This game used to be played at the end of the season. Now, Chowan is in the danger zone, as Lincoln's homecoming opponent. Strange things happen at homecoming up there, just ask ECSU. If Lincoln wants to pull off the win, it's going to need to ground that Chowan rushing game, and they certainly have the secondary to do it. Offense, well I'm not yet sold on that unit just yet. This game will be low scoring, and that bodes well for the Lions. Advantage: Lincoln in an upset (okay Lincoln, here's my credibility on the line here).
Friends off the Field Game: Elizabeth City State (1-2, 1-4) at #17 Virginia Union (3-0, 5-0). Former VUU Co-Defensive Coordinator turned ECSU head coach Marcus Hilliard gets the chance to face his former employer in this game. ECSU has a number of problems, from punting to third down conversions, to first downs gained (all dead last in conference). They are also in the lower tier in rushing yards allowed, which is a problem when you're going up against the nation's rushing leader. VUU's homecoming games are normally high scoring fests – maybe this one will be slightly gentler? Advantage: VUU, by a lot. Happy Homecoming, Panthers.
Mind Playing Tricks on You Game: Saint Augustine's at Fayetteville State: If there was ever a team to help break the spell of poor FSU offensive showings, then Saint Augustine's just may be what the doctor ordered. SAU has been slowly improving on the field, but it's a tall task to ask them to take down a FSU team that's very stout on defense. I would say that SAU does have an opportunity to hang around somewhat early in this game, as its that time of year that FSU allows a team that they have clear strengths over do that exact thing. But, this game is likely over by halftime. Advantage: FSU by 20+. Happy Homecoming, Broncos.
Beverage of Choice Game of the Week: Winston-Salem State (0-2, 0-4) at Livingstone (0-3, 1-4). If you like defense, this is your game. WSSU is allergic to passing (bottom of the conference in passing, Livingstone to rushing (dead last in rushing yards productivity). By the way, WSSU doesn't run an option or anything like that. They just have had issues with consistent passing. Livingstone's passing productivity depends on whether starting quarterback Silas Cruse is playing or not. It has been that kind of year for the Blue Bears, where they are one injury away from losing the rest of their games. WSSU's secondary is above average in interceptions, but the turnover margin is negative because the offense has butterfingers. Offensively, WSSU has more talent, but an offensively limited playbook plays into the hands of that relatively tough Livingstone interior defense. The win is there for the taking for Livingstone, but I'm still not convinced that the Blue Bears will have enough to break a 23-year losing streak to WSSU. Advantage: WSSU (can't believe I'm saying that, this game terrifies me).