CIAA Week Seven Preview
October 13th, 2022 12:00pm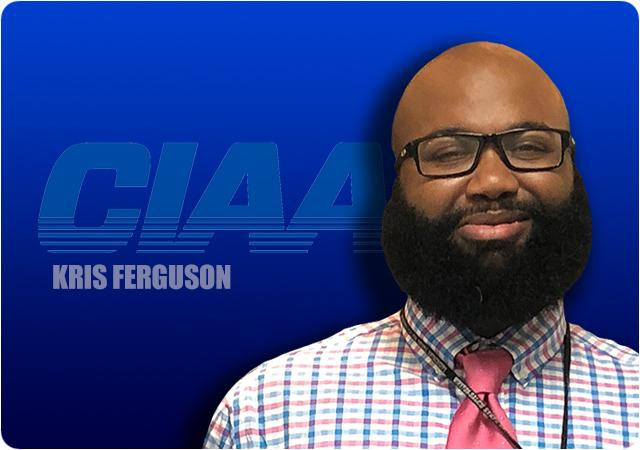 The conference landscape feels like the high limit room in Las Vegas. That's because the stakes haven't been higher than they are at this point in the season. Several schools face theoretical elimination games, because a loss likely puts them at the mercy of some miracle of an upset, like trying to hit the jackpot on a slot machine. It could happen, but it's not likely going to be on your time.
This week's casino hall, in order of importance:
#15 Virginia Union (4-0, 6-0) @ Bowie State (3-1, 4-2) – Listen, both teams have a signature out of conference win (VUU – Valdosta State, Bowie State, New Haven). Both teams have powerhouse offenses, strong defenses, and quite a bit of depth. The offensive and defensive lines are amongst the best in the conference. This game is the game of the year in the CIAA.
VUU has a lot to prove in this game. The Panthers haven't beaten the Bulldogs since 2016, and were turned away in a rather unceremoniously the last time they were ranked in any polls (circa 2019). BSU is not a great team to rush against, allowing 105 yards a game. When teams do get lots of yards, it's coming from a ton of attempts (for example, Virginia State was able to get 156 yards, but it took 39 attempts to do so). That means the nation's rushing leader, running back Jada Byers, and his offensive line entourage, have a lot of work to do. VUU hasn't had to try to win a game through the air yet, but BSU is good at slowing that down too. The Panthers also have to try to disrupt BSU's passing attack that has been characteristically potent. Yes, the Bulldogs have two losses, but they have really seem to have found their groove. VUU has some strengths too in this game, particularly on special teams that should aid them with field position and kicking.
What will be interesting in this game is whether BSU can continue to not turn the ball over. They didn't commit any turnovers last week against Virginia State. They also need to curb the penalties in this game, and we just know that this fierce rivalry isn't going to create a friendly enough atmosphere to easily avoid that.
This game reminds me of Baccarat, a game in which the house has about a 51 percent chance. Massey gives the house a 55 percent chance to win. The house in this case, is Bowie State, the home team. That's who I am giving the slight advantage to.
Virginia State (3-1, 4-2) at Chowan (3-1, 3-3): This game reminds me of craps, because the wrong set of combinations will cause you to lose your hand. These two teams find themselves in a de facto elimination game, because the loser will have two conference losses and will be expecting Elizabeth City State and Lincoln to pull off a massive upset against BSU and/or VUU. That outcome is a lot to ask for.
Chowan has sort of been muddling on offense. VSU just got dropped by BSU in a major way. Still, VSU has a solid defense, and an offense reliant on the run. That reliance sort of neutralizes Chowan's strength in the secondary. Conversely, Chowan is going to want to establish that run, and is going to face more of a resistance in VSU's front line. The gamebreaker here is going to be Chowan freshman quarterback Caleb Pierce, because BSU has demonstrated how to take the Trojans down. He would need to have a big game to pull this win off and stay in the race.
In the end, I expect someone to miss a field goal, the equivalent of rolling a three and crapping out. My pick for this game is for Virginia State to get back into the win column.
Lincoln (PA) (1-2, 2-3) at Elizabeth City State (1-3, 1-5): Poker. This game is every bit of poker, with each team likely looking to outwit the other in a closely matched affair.
ECSU took the liberty of scheduling Lincoln for homecoming this year. Except, Lincoln continues to be overlooked and isn't the laughingstock of old. Still, ECSU should find themselves having more hope in winning this affair since Lincoln can have lapses in scoring. This game should be a chess match, one that you just intensely study to see how they dual it out. My advantage is with Lincoln, because ECSU offense is just so much more challenged right now.
Fayetteville State (3-1, 4-2) at Livingstone (1-3, 2-4): Fayetteville State broke out of an offensive slump against St. Augustine's last week. They will find themselves up against a stouter defense of Livingstone right as the Blue Bears hold their homecoming game. Livingstone eked out a win against Winston-Salem State but didn't really need too much offense to do it. That's really been the story of Livingstone this season – not enough offense, the equivalent of drawing the minimum of 17 at the blackjack table, only for the dealer, this time a blue and white horse, to flip over a face card, draw 20, take your money, and blow (neigh?) you off the table. Advantage: Fayetteville State
Johnson C. Smith (2-2, 2-3) at St. Augustine's (0-4, 0-6): Ladies and gentlemen, we now live in a world where JCSU is a contender for the Southern Division crown. This game is going to get ugly, especially given that SAU only scores nine points a game and allows more than any other DII school. In other words, this game serves as our fictional casino's buffet, because the Golden Bulls' offense should be feasting if this game goes as predicted. Advantage: JCSU
Shaw (2-2, 2-4) at Winston-Salem State (0-3, 0-5): Shaw's surprising loss last week to JCSU reflects how down the Bears are on their luck. They are a competitive bunch, but don't have enough juice to pull off victories. Still, they remain in the Southern Division hunt because FSU has a conference loss. What better way to attempt a rebound than to have to take on the downtrodden Rams. WSSU is the equivalent of continuing to go back to the ATM every time you lose with the hopes that they will turn it around and win that one game….only to lose again. The seven turnover showcase WSSU put out last week feels like rock bottom, but I don't we are there just yet. WSSU is home for the first time this season, and that's a good thing because this game is the equivalent of taking on the free drinks at the casino to drown your sorrows. Don't drink and drive. Meaning, drink your beverage of choice if the Rams' offense isn't going to drive to the endzone. Advantage: Shaw