CIAA Week Eight Preview
October 21st, 2022 8:00am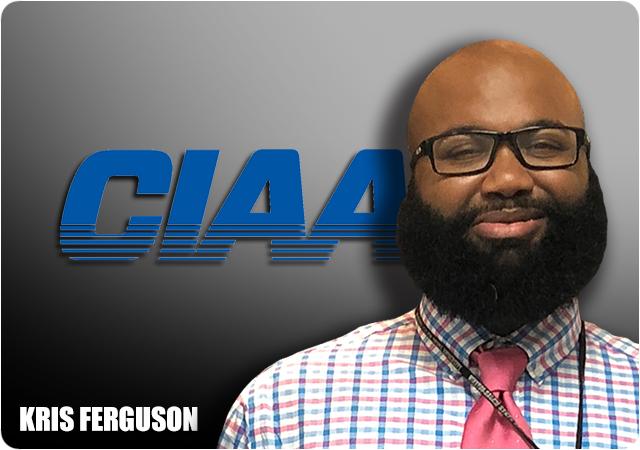 Last week's exciting matchups seemed to clarify the conference race, but it is far from over. The heavyweight bout of Virginia Union and Bowie State lived up to the hype as the potential game of the year, primarily because of how resilient both teams were when one team gained an advantage. It only was fitting that an overtime period was needed to settle the game. What I loved so much about this game was that it really emphasized two areas where many CIAA schools struggle to attract and retain top talent: linemen and special teams. Both VUU and BSU featured two of the conference's best offensive and defensive linemen (with Fayetteville State's defensive line right there with them). The defensive line was so good for both teams that they both registered five sacks apiece. As good as VUU's offensive line has been, its accolades have been more by proxy of Jada Byers' continued weekly honors streak rather than outright recognition. A shame, honestly, because someone has to open those holes. Special teams regularly gets ignored, but not in this corner of the internet. Justin Zavala, Bowie State's freshman kicker, made a field goal in this game to pace BSU, while VUU's own freshman kicker, Brady Myers, made two of his own, including the game winner. VUU's weaponry in the kicking game goes beyond that, as Marvin Holmes averaged more than 43 yards a punt last Saturday, and forced BSU to sustain drives to keep up.
At this point, I feel like I am writing a eulogy for BSU, as they are largely relegated to "having a great season and finishing with a winning record". It's a shame that we will only have one season of DJ Golatt running the offense, because it could have really been run to have two high flying offenses next year. Golatt is 10th in the country in passing yards right now, and 14th in total offense. Also, keep in mind that this season wont be the last we hear from Bowie State, especially since defensive end Joshua Pryor is on the Senior Bowl watch list, Joshua Buchanan's Small School Pro Prospect list, and a HBCU Legacy Bowl invitee.
Other notes from last weekend:
Jada Byers continues his hot rushing streak with a 277 yard performance from last weekend. Byers continues to lead the country in rushing (1,373 yards), all purpose (1,583), and scoring (16 touchdowns).
Chowan's wild 43-40 victory over Virginia State featured both teams trading touchdown in the last two minutes of the game. The Hawks had five rushing touchdowns in the effort, and overcame losing the turnover battle 3-2. After two straight losses, the Hawks now find themselves with one conference loss and yet to play division-leading Virginia Union.
The conference no longer has winless teams, as WSSU took down Shaw and Saint Augustine's did the same vs Johnson C. Smith. Maybe all WSSU needed was to play at home, since it was its first homecoming. Plus, its defense took them pretty far in that game, as they caused turnovers to help out the offense. In the case of SAU, they were able to take advantage of an ailing JCSU offense that has become unpredictable as the season wears on.
Elizabeth City State and Lincoln's game was rather dramatic, as the Vikings had to stop a two point conversion late in the fourth quarter in order to walk away with its victory.
This week's game, in order of interest:
Chowan (2-0, 4-3) at Bowie State (3-2, 4-3): This game is the most consequential to the divisional races. Chowan is looking to keep pace with the hopes of dethroning VUU next Saturday. But, just like video games, it has to defeat the former boss that is Bowie State before getting to the big boss. Knocking off Bowie State will be no easy task. An item of note here is that Chowan has had to rely on turnovers lately to help its offense. The problem is that Bowie State has committed no turnovers in the last two games. Chowan's passing game is also uneven. Hawk quarterback Rashad McKee is probably more of a dual threat rather than Caleb Pierce, who didn't play last week. For BSU, their Achilles heel continues to be underperforming in the redzone, and that's not surprising for a team that doesn't run the ball well. VUU laid the blueprint for running on the Bulldogs, and Chowan certainly has the backs to do it, headlined by Nijere Peoples. The question is, do they have the offensive line to pull it off? Advantage: Bowie State
Winston-Salem State (1-3, 1-5) at Saint Augustine's (1-4, 1-6): This pillow fighting affair has lost some of its luster after both teams kneecapped its opponents for its first wins last week. Still, both teams are fighting to stay out of the basement. WSSU isn't one to get blown out – no one on its conference schedule has scored more than 21 points on its defense. St. Augustine's has been scrapping all year for some sort of relevance, and can make life difficult for others. I am struggling to see how either team racks up 300 yards of offense in this game. In the last 10 years, SAU has beaten WSSU once, and it was when the game was played at home. I suspect that SAU is going to find passing the ball to be difficult with how good the Ram secondary has been playing. I hate to say this, but think WSSU has the advantage in this game, mainly because I think its run game may be able to wear down SAU as the afternoon goes on. (puts head down, the Rams will probably lose now)
Virginia Union (5-0, 7-0) at Lincoln (1-3, 2-4): Lincoln has a penchant for starting slow, or finishing fast. Sometimes I wish they would let it rip early on and go to more of an air raid offense. VUU's front seven is going to disrupt the timing on things though. This game is likely to get ugly quick for the Lincoln offense if it falls behind. Of note here is that quarterback Jahkari Grant leads the conference in passing efficiency. He isn't asked to do a lot when it comes to passing, but he distributes the ball well when asked to do so. Now taking requests for how many yards Jada Byers is going to get in this game. Send your number to the twitter account. Advantage: Virginia Union
Virginia State (3-2, 4-3) at Elizabeth City State (2-3, 2-5): Whew, you'd think Bowie State and Chowan downloaded some anti-virus software onto the football field with the way they removed the Trojans out of the divisional sweepstakes. ECSU plays well on home turf, but it's needed to play teams with suspect offenses in order to get into the win column. Virginia State is not one of those teams. Advantage: Virginia State
Fayetteville State (4-1, 5-2) at Johnson C. Smith (2-3, 2-4): FSU has been invited to another homecoming affair, and it's going to be the Broncos #stampeding over Charlotte. JCSU's offense is losing steam quickly, as Tyrell Jackson's return after a concussion hasn't gone very well. JCSU's offensive line worries me, because FSU's defensive line is very aggressive. Look for Cameron Merrell and Devin Cowan to harass whomever lines up behind the center in this game. Advantage: Fayetteville State
Livingstone (1-4, 2-5) at Shaw (2-3, 2-5)– Well, here we are. Shaw's divisional title hopes have been burned down faster the Amazon after three straight losses. The Bears and the Blue Bears of Livingstone both have flailing offenses. While Livingstone has been like that for much of the year, Shaw ending in this positions is very surprising, and a big setback for the Division as a whole. Fun fact: Shaw is the only team in the South who has yet to win a divisional game. You mean I have to pick a winner for what is likely to be a low scoring affair? Advantage: Shaw, who is 2-0 at home, and 0-4 on the road.