CIAA Week Nine Preview
October 28th, 2022 5:00pm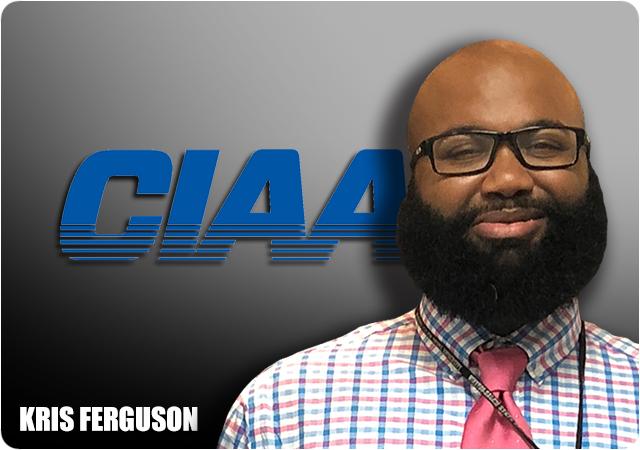 Someone called animal control on Bowie State. Turns out the number's caller ID had a Murfreesboro, North Carolina prefix. Chowan's resilient offense and defense impounded BSU, mainly by standing tall in the redzone, allowing the Bulldogs to convert on two of five tries. That result gave Bowie its first two game losing streak in forever, and Chowan a clean shot at the northern division title against front-runner VUU. Maybe it was too early to call a "game of the year" in the conference?
Other items of note:
Shaw's Andre Brandon broke Virginia Union's Jada Byers death grip on the running back of the week honors by rushing for 306 yards on 49(!) carries. Goodness. Are we sure he is ready for this week's game?
WSSU quarterback Bryce Jackson threw for three touchdowns in the Rams' big win over Saint Augustine's. Its been a long time since the Rams had a single quarterback throw for that many touchdowns in one game.
Bowie State defensive lineman Joshua Pryor is closing in on Division II's career tackles for loss record. He needs only four to take the record for his own in an excellent collegiate career.
Virginia State's Darius Hagans and Upton Bailey both rushed for over 100 yards in its win over Elizabeth City State. Its been a while since the Trojans have pulled that off, but it shows how strong their offensive identity is despite the coaching staff changes.
The conference had five players who recorded more than 10 tackles last week, headlined by Lincoln's Kai Gray and Johnson C. Smith's Sharrod Simmon with 17 piece.
Games in order of interest:
Chowan (5-1, 5-3) at #11 Virginia Union (6-0, 8-0): Its the theoretical Northern Division championship game! Or so it feels. Chowan, the underdog, has quietly amassed a three game win streak by taking down Bowie State last week. The Hawks are doing so with linebacker Montre Moore leading the way on defense and a stellar supporting cast around him. Moore is the conference's leading tackler and second to teammate Raydarius Freeman in tackles for loss. Actually, the top three tacklers for loss in the conference are all Chowan players. The team has also rallied behind quarterback Rashad McKee, a duol threat quarterback who has won games using his arm (Bowie State) and his feet (Virginia State). Running back Nijere Peoples has also picked up production lately, and is capable of 100-yard rushing performances. There's not much more to say about Virginia Union that hasn't been said in prior weeks. To recap: the Panthers sports the nation's leading rusher and scorer in Jada Byers, the conference's most efficient passer in Jahkari Grant, a robust offensive line, and its own conference defensive player of the year candidate in Armonii Burden. Also noteworthy is defensive lineman Isaac Anderson, who started his collegiate career last year at Chowan before switching to Virginia Union. Chowan does have a chance in this game by slowing down VUU and keeping the offense sidelined. Their offense have made ways to have long, sustainable drives just like VUU has demonstrated. They also have a defense that can keep pace with high powered offenses. Keep in mind that they only lost to Fayetteville State by three, not because they couldn't gain the yards, but because of their kryptonite: turnovers. They are the conference's worst in turnovers lost, and I think that issue is what do them in versus the Panthers. Advantage: VUU, crown then divisional champions.
Shaw (3-3, 3-5) at Fayetteville State (5-1, 6-2): This game has lost a lot of luster with Shaw falling apart over the last few weeks. Yet, the Bears still could cause havoc in the divisional race by winning this game. The Bears ran over Livingstone for beaucoup yards on the ground. I hope they saved some rushing yards for FSU, because the Broncos lead the conference in pass defense. Moreover, FSU ties with VUU for most sacks so far with 31, and Shaw has been struggling to throw the ball as of late. Sack artists/defensive linemen Cameron Merrell and Devin Cowan for FSU are legitimate conference players of the year candidates on defense. This game is likely to be an UGLY offensive game to watch, as FSU doesn't have a flashy offense and still finds ways to win. You'll notice a theme that teams in the conference have played three quarterbacks in recent games, and these two schools are definitely in that category. So, pay attention! Advantage: Fayetteville State, crown them the Southern Division Champions. In other words, water is wet and the sky is blue.
Virginia State (4-2, 5-3) at Lincoln PA(1-4, 2-5): VSU faces an interesting test against LUPA. The Lions, a much improved team, have been giving teams all they can handle. Case in point is that VUU only had 38 rushing yards in the first half, and the Lions were able to muster 20 points. VSU comes into this game still sporting the most turnovers gained in the country, a 1-2-3 punch at running back (Darius Hagans, Upton Bailey, and Kimo Clarke), and an athletic quarterback in Jordan Clark. Lincoln's more effective in passing the ball, and quarterback Isaiah Freeman is a great candidate for conference freshman of the year. Defensively, its been hard to stop defensive back Kai Gray, who is second in the conference in tackles. In this affair, I think the advantage rests with Virginia State to solidify a winning season.
Bowie State (3-3, 4-4) at Elizabeth City State (2-4, 2-6): ECSU comes into this game still stumbling on offense. Its bad enough that a single pass attempt by wide receiver Cameron Saunders netted more yards last week than the 17 attempts by true freshman quarterback Chase Williams. The defense has surrendered over 400 yards a game in each of its last four games. Its been that bad. Bowie State has taken two haymakers in its last two weeks, including a surprising 21-15 loss to Chowan. The culprit? the aformentioned offensive redzone woes. Not good, and its a product of a marginal running game. Luckily, ECSU should remedy their ills to get the Bulldogs over .500. I mean, if BSU wanted to be mean though, they would tank this game just to not give rival VUU a win over a team over .500 (that stat is needed for playoff seeding). Advantage: Bowie State
Johnson C Smith (2-4, 2-5) at Winston-Salem State (2-3, 2-5): These two teams are walking into this game under diametrically different circumstances. JCSU's scoring offense has seemed to turn into a pumpkin, as the clock must have struck 12 sometime just before the Saint Augustine's game. Its not that they aren't moving the ball. It's more that they have resorted to slow starts (falling behind to SAU by 17 at one point) and struggled in the redzone (they were 2/4 last week against Fayetteville State) in its last two games. Plus, JCSU started their third quarterback last week in freshman Robert Adams, while former starter Tyrell Jackson hasn't been the same after his concussion, and backup Malik Evans has failed to recapture the magic from the ECSU game. Meanwhile, that glass slipper (cleat?) has found its way to WSSU, as its offense seems to have settled down behind quarterback Bryce Jackson and the stable of running backs. JCSU may have to try to win this game on the ground, but that isn't going to be easy given that WSSU is not allowing 100 yards on the ground. Also WSSU's secondary has been harassing teams all season, along with JCSU's quarterbacks being prone to tossing interceptions.
JCSU goes into Bowman Gray stadium riding a losing streak to WSSU that is older than most, if not all the players on the team. That streak began in 1996, if you're counting. If this game was played earlier this year, I'd say that JCSU would be breaking it this year. But right now, I'm just not feeling it, especially with WSSU playing at home. Advantage:WSSU.
Livingstone (1-5, 2-6) at Saint Augustine's (1-5, 1-7): The pillow fight of week features two teams fighting to stay outside of the conference's basement. Neither team is particularly adept in scoring. Livingstone hasn't scored more than 20 points in a game. St. Augustine's offense has fared slightly better when it scores, as they topped 28 points two weeks ago. Both teams are turnover happy (20 for SAU, 21 for Livingstone), but LC is second in the country in turnovers gained. Both are terrible on third down conversions, completing just 24.3 percent of them (odd how the number is the same for them both). Both schools are struggling with stopping offenses, as evidenced by WSSU scoring a season high last week versus SAU, and Shaw's Andre Brandon cleat tracks are probably still on Livingstone's jerseys. What stands out to me is SAU's still horrendous scoring and pass defense that matches up against Livingstone's extreme preference for passing the ball (LC only nets 28 rushing yards a game). SAU also prefers the passing game, but the Falcons would be best to steer the ball away from Kevin Larkins Jr., as he leads the country with eight interceptions. While SAU plays better at home, I think the advantage in this game goes to Livingstone.