CIAA Week 10 Preview
November 4th, 2022 12:00pm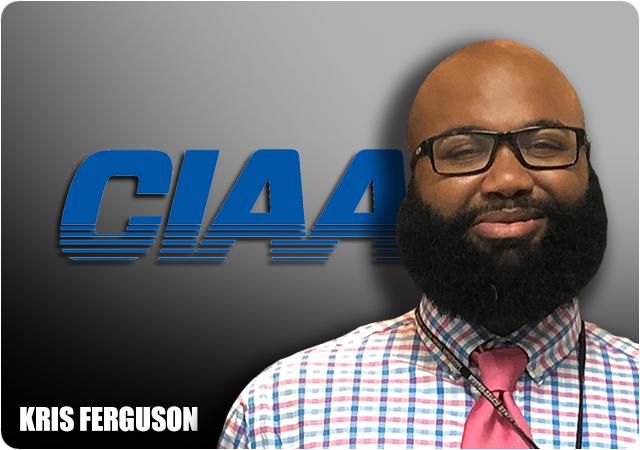 Raise your hand if you saw Chowan leading the North Division with one game left in the regular season. I don't expect to see many hands up outside of Murfreesboro. Chowan kneecapped Virginia Union's offense on the way to dethroning the surging Panthers through a combination of slowing the potent VUU run game combined with a stingy defense and an attentive special teams. Chowan's gameplan was effective enough to prevent VUU star running back Jada Byers from scoring in this game. Those aspects have been what has vaulted VUU into the place they are in today. In other words, Chowan beat the Panthers at their own game.
Unlike Fayetteville State, the South's Championship Game representative for the fifth consecutive time, the North's representative has been a mystery. Many people had Bowie State as the repeating in the North to start the season, but the Bulldogs just encountered too many challenges to repeat. VUU was next on the list, until last Saturday's haymaker. Still, the mystery is a testament to how competitive that division has been over the last decade. Given that Chowan (6-1 in conference) now owns the tiebreaker over VUU (6-1) and Virginia State (5-2), it's going to take a herculean effort by downtrodden Elizabeth City State, coupled with a VUU win to see VUU play for its first championship since 2000. Also noteworthy is that Chowan has been at the cusp of pulling off this coup for some time – they had a chance to get to the championship game in 2018 when they took down Bowie State at home, only for VUU to spoil their chances.
All is not really lost if you're VUU. The Panthers are among the top seven in the current playoff regional rankings, and still sport a top 25 ranking. Since there is no automatic qualifier to get into the Division II playoffs, the loss doesn't automatically preclude them from consideration. The issue here is whether the VUU can do enough to get a home game with a win over rival Virginia State or if this loss deflate them to the point where VSU puts their playoff games into serious jeopardy by upsetting the Panthers. A loss could result in VUU considering finding an 11th opponent to bolster their playoff resume. DO NOT get me started on the CIAA's desire to maintain a 10-game regular season schedule *booooo hissss*
It is hard to believe we are at rivalry week. For most schools, this week represents the season's conclusion. But, there is plenty of drama and suspense that will likely emanate from this weekend. Someway, somehow, I will end up with egg on my face from these picks. Nonetheless, I will try to steer you in the right direction. Games in order of interest are as follows:
#15 Virginia Union (6-1, 8-1) at Virginia State (5-2, 6-3): This game is the only conference game that features teams with winning records. The teams are rather potent in the rushing game. While VUU has national rushing leader Jada Byers, VSU sports a three headed attack spearheaded by Darius Hagans, Upton Bailey, and Kimo Clarke. All three are good enough to get 100 yards a game if turned loose. Speaking of, Hagans and Bailey are coming off of 100 yard games over the last two weeks. No one has more rushing yards than Darius Hagans in the conference except for that guy in who goes to the school 20 miles away in the state's capital. They are that good.
The defenses also make this game very interesting. VUU only gives up 70 yards a game in the rushing department, whilst VSU remains tops in creating turnovers in the country. Both teams have physical defensive lines, while VSU's Kymon Pope is one of the conference's best in the secondary in seeking the ball and slowing offenses.
The special teams advantage is heavily weighted to VUU, as kicker Brady Myers has kicked game winners and punter Marvin Holmes continues to be very reliable in flipping the field. VSU continues to struggle with starting quarterback Jordan Davis handing punting duties as a newcomer to the kicking game, and a host of Trojans trying their hand at field goal kicking.
Rivalry games are very unpredictable and I really expect this one to be that way. I imagine that VSU has paid close attention to the blueprint Chowan has laid in how to topple a VUU team that does have more talent. The rushing attacks for both teams will get their yards, and it is going to be about what the passing games can do to force defensive adjustments. I am skeptical of both teams' passing game, but I am more skeptical VSU's passing game. Henceforth, I yield the advantage to VUU to finish the regular season with a win.
Chowan (6-1, 6-3) at Elizabeth City State (1-3, 2-7): This game will have a lot of eyes on it to see if ECSU can put a stop to Chowan claiming the divisional crown. ECSU plays well at home, as evident by pushing Bowie State before succumbing late in that game. ECSU actually lead that game in the third quarter, and showed how much progress they are making as a club. ECSU's offense still scares me, particularly with the passing game. That does not bode well when considering Chowan's secondary that has a tendency for big turnover plays. As road warriors in conference play, Chowan has won at Bowie State and VUU, so the different venue and hostile environment should be less of a factor in this game. Advantage: Chowan to take the divisional crown
Johnson C. Smith (2-5, 2-6) at Livingstone (2-5, 3-6): This game should be a fun one after last year's no contest because of fighting. The rivalry is a rather bitter one. JCSU's offense has taken a big step backward with Robert Adams steering the offense. Chalk that up to inexperience as a freshman. JCSU struggled in the redzone last week to Winston-Salem State as well, especially with costly interceptions Livingstone's defense overshadow its offense. Noteworthy here is that the Blue Bears defense are second in the country in takeaways. Livingstone's offense remains challenged to get much production. The run game isn't even a work in progress anymore at 32 yards a game – it probably needs to be abandoned faster than a remote island in the south Pacific. Expect those 32 yards to come in handy when the defense creates turnovers that create short fields. Advantage: Livingstone, the home team, in an ugly game.
Fayetteville State (6-1, 7-2) at WSSU (3-3, 3-5): FSU travels to take on a surging WSSU in what should be a spirited game. FSU is on a two game winning streak in this one despite having some rather ugly showings (such as the five turnover game in 2019, and last year's 10-3 defensive showcase). Both teams have mediocre offenses (that characterization may be a bit generous for WSSU). FSU is using a rotation of quarterbacks, including Winston-Salem native Caden Davis (who chose FSU over WSSU). WSSU seems to have settled on a quarterback in Bryce Jackson. Both teams also have above average defenses, particularly at defensive line. FSU is a sack monster, while WSSU doesn't permit more than 90 yards of rushing. Something has to give here, and it may be special teams, as FSU has a clear advantage with kicker Elton Andrew. While WSSU plays well at home, I just don't think FSU is going to tolerate the Rams spoiling their chance at conference title and a possible playoff spot. WSSU is just too mistake prone, and FSU is pretty adept at punishing teams who commit costly infractions. Advantage: Southern Division Champions FSU
Saint Augustine's (1-6, 1-8) at Shaw (3-4, 3-6): Last year's game left a bitter taste on Shaw's palate, as the heavily favored Bears got pooped on and kicked out of the stadium by the Falcons. SAU has proven to be a tough out, as the season has worn on. Shaw hasn't been blown out, but injuries have been problematic for them, and they can't seem to close out games. I say all that to say that this game is yet another Raleigh Classic that should prove to be entertaining. Just like last year, SAU is at a clear disadvantage, especially in its pass game. That's saying a lot since Shaw's passing game has regressed as the season progressed and isn't recognizable anymore. Shaw does have its vaunted run game though. I'd have to think they get redemption to close out a disappointing season with a win. Advantage: Shaw, another team that plays very well at home
Lincoln PA (1-5, 2-6) at Bowie State (4-3, 5-4): I am so glad this game is now played on rivalry week for the first time. This game should be exciting if you want to see a strength versus strength matchup. I am speaking on Bowie State's passing offense against Lincoln's secondary. BSU has a tendency to get into some weirdly competitive games (SAU? ECSU?). This game has all the signs of being that way too, as Lincoln's offense has life to it. What to watch for is whether BSU defensive lineman Joshua Pryor can break Division II's career tackle for loss record in his last collegiate game. Also, be on the lookout as to whether BSU can close out the season with a winning record, or whether Lincoln can do just enough to go into the offseason with a recruiting boost (The Lions do recruit Maryland as much as they do southeast Pennsylvania). Advantage: Bowie State