CIAA Championship Game Preview
November 11th, 2022 12:00am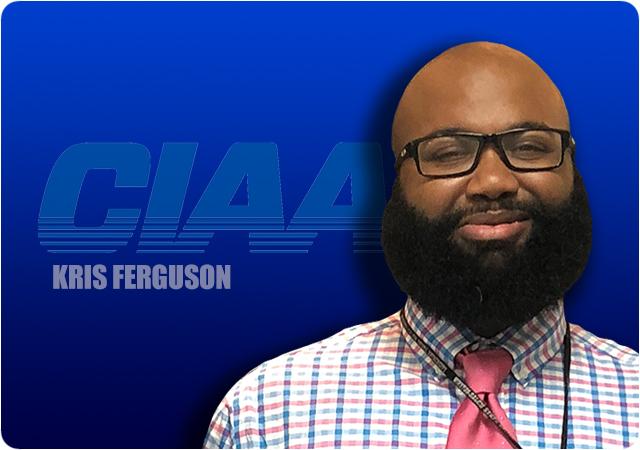 The CIAA's season is winding down, and the focus is now down to three teams. That feat alone is noteworthy, because we are normally focused on the championship game participants. The championship game features Fayetteville State and Chowan, the former participating the last five championship games, the latter ascending to the game for the first time. For context, FSU-Chowan has been a rather underrated rivalry, especially given how frequently they have played, and how close the outcomes have been. FSU has won the last four outings and holds an overall 7-4 against Chowan. Here's a recap of this series (with some key notes):
2022 Fayetteville State 13 Chowan 10 (Regular Season)
Chowan outgains FSU 413-181 yards, but commits five turnovers in this rainy game.
2019 Fayetteville State 66 Chowan 20
2018 Fayetteville State 40 Chowan 38
Chowan was leading 38-31 before FSU ties the game late in the fourth quarter. On the next possession, Chowan has a delay of game, followed by FSU's defensive lineman scoring a safety by sack to win the game.
2017 Fayetteville State 24 Chowan 21
FSU leads the game 21-7 before Chowan makes it a three point game in the fourth quarter. Chowan marches down the field, but turns the ball over on downs inside the redzone late in the fourth quarter.
2016 Chowan 14 Fayetteville State 13
Chowan fumbles away the ball, and FSU scores a touchdown with 2:39 left in the game. The problem was that FSU misses the PAT to tie this game.
2015 Chowan 41 Fayetteville State 31
The two teams combined for five touchdowns in the fourth quarter, but Chowan led 34-10 early in the fourth quarter.
2014 Chowan 26 Fayetteville State 22
FSU led 15-6 through three quarters, but two straight scores, including a kick return for touchdown, puts Chowan over the top.
2013 Fayetteville State 35 Chowan 29
With the game tied at 15, FSU scores a touchdown with 0:34 left in regulation. Chowan then marches 60 plays to tie the game at the end of regulation. FSU wins the game in 2OT.
2012 Chowan 27 Fayetteville State 3
2009 Fayetteville State 37 Chowan 17
2008 Fayetteville State 60 Chowan 21
CIAA Championship Game: Chowan (7-3) vs Fayetteville State (8-2)
Both teams come into this game on long win streaks. FSU, the Southern Division winner, has won six straight, last losing to Virginia Union. Chowan, the Northern Division winner, comes into this game winning five straight, last losing to no one else but Fayetteville State.
This year's championship game should be an adventure for various reasons. Both teams possessive a CIAA defensive player of the year candidate, and being in that position is a testament to their defensive prowess. Chowan possesses linebacker Montre Moore, who leads the conference in tackles (100), and has 13.5 tackles and six sacks on the season. They also have defensive lineman Raydarius Freeman and Jamae Blank, who are top two in the conference in tackles for loss. FSU is a very stout defensive team, and has only given up more than 21 points in a game once this season. Their stalwarts on defense are defensive linemen Cameron Merrell and Devin Cowan, who have a combined 16.5 sacks.
There's a heavy focus on defense in this game because the offenses are rather questionable at times. Chowan started freshman quarterback Caleb Pierce in the first matchup, who is more of a passer, whereas Rashad McKee has been the sparkplug as the Hawks navigated divisional play. McKee is more of an athletic quarterback, and should be helpful when considering that FSU leads the conference in stopping the run (114 yards a game to be exact). There's no doubt that Chowan is explosive on offense, but where they tend to get bogged down is in the redzone, where they have only converted 54 percent of redzone tries, and 46 percent of those tries have resulted in touchdowns.
On the opposite side, attempts by whoever plays quarterback at FSU to air out the ball is likely to be met with resistance, with Chowan registering 14 touchdowns in 10 game. It will be interesting to see how FSU's coaching staff plays this game because they have three quarterbacks with considerable playing experience: last year's starter, K'hari Lane (pure passer), freshman Demari Daniels (the most efficient passer), and redshirt freshman Caden Davis (more of an athlete). It is very clear that FSU aims to keep games close by leaning on its defense to hide some of its offensive struggles.
I should note here that both offenses are terrible at sustaining drives. FSU only converts 32 percent of their third downs, whilst Chowan is worse at 29 percent.
This isn't a game for the meek. You're going to have to be committed to seeing this one through if you start it, and it may be rough at times. Points may be scarce to come by, but FSU has a particularly clear advantage: special teams. FSU also struggles in the redzone, converting 54 percent of their tries into touchdowns, but more than makes up for the lack of touchdowns in field goals off the leg of Elton Andrew.
Ultimately, this game comes down to which team makes fewer mistakes, because the margin for error is very small. Both teams have championship-grade defenses, and suspect offenses. Is Fayetteville State's defense better? I'd say so. Is Chowan's offense better? I'd say so as well. All week I've been online voicing that I believe that Chowan is going to win this game, and I am tempted to change my mind because FSU just has had Chowan's number over the last few seasons and because they are schematically set up to make less mistakes. I say that because Chowan has perennially been a risk-taker on offense, which can sometime lead them through boom and bust cycles. I do think though that Chowan will have a different look with Mckee here that is going to test FSU, and I think it's going to barely be enough to grab their first conference title in football. I will now see myself into witness protection.
Playoffs
The other team in this mix is Virginia Union (who beat Fayetteville State but lost to Chowan – go figure). VUU is fourth in the regional ranking, and are idle this week. The Panthers are a lock to make it into the playoffs and the question is whether they will host a playoff game or travel. More on that when the selection show occurs on Sunday. As for our championship game participants – it is highly unlikely they will make it because of strength of schedule (FSU) or too many losses (Chowan), but hey – stranger things have happened.