CIAA First Round Preview
November 18th, 2022 12:00am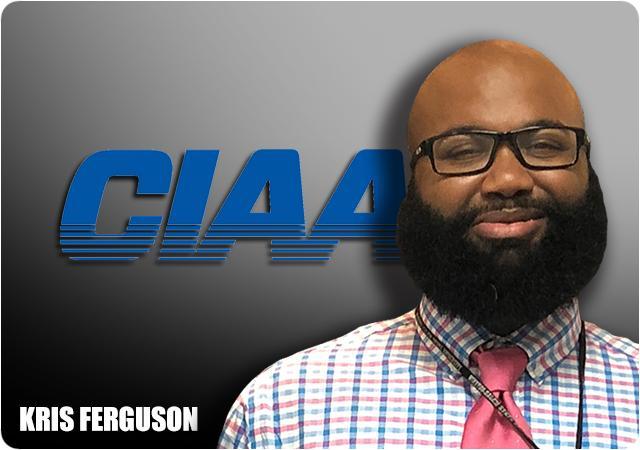 Good Morning, thank you for calling the grievance hotline. This is your columnist speaking. How may I help you?
Last weekend seemed to move very slowly, as there was so much going on. First, the CIAA released their all-conference team, and of course that action lead to varied responses. I think most people expected Virginia Union running back Jada Byers to win the offensive player of the year, and that's what happened. Byers is entering the playoffs as the nation's leading rusher, and was on a multi-week player of the week streak, although his performance sort of tailed off close to the end of the season. VUU kicker Brady Myers' selection also didn't raise too much of a fuss, given his solid play as kicker and the lack of competition from others. The defensive player of the year was another story, as Bowie State defensive lineman Joshua Pryor won this award. He wasn't in my top three candidates as a contender mainly because the numbers didn't back up a candidacy. I will say it is not a bad selection, mainly because coaches who schemed against Bowie State this year knew they had to plan for him. If they didn't, then they really suffered the consequences. So, while his numbers are down, there's no question that he was an impact player based on the amount of focus that had to be put on him to reduce his potential impact.
There were some other notable snubs on the all-conference team I present to you this year's All-Snub team:
Kai Gray, Lincoln (PA) - Defensive Back Kai Gray really stood out in division play as a tackling machine, often preventing ball carries from breaking big plays. He really stood out as the Lions' leading tacker (82), along with four forced fumbles, four tackles for loss, and seven pass breakups. He had four game in which he registered double digit tackles.
John Jiles, VUU – As a wide receiver, Jiles was the first option in the surging VUU passing attack. Jiles wasn't selected for the first or second team despite recording 34 receptions, 541 receiving yards, and eight touchdowns.
Matthew Henry, Livingstone – Henry suffered a similar fate to Jiles at the wide receiver spot, despite performing relatively well on a Livingstone offense that sputtered at times. Henry's stat line: 39/252/6 despite playing only eight games.
Elliott Jordan – Bowie State normally has a one-two punch on the defensive line, and Jordan became the two punch after Jonathan Ross defected during the offseason. All Jordan did was finish second in the conference in tackles for loss with 13 paired with eight sacks.
Uvel Paul, Jr – This Bowie State linebacker registered 8.5 sacks to lead the conference.
Kymon Pope, Virginia State – Defensive back Pope was a big impact player for VSU this year, registering 61 tackles, along with eight tackles for loss, a sack, two interceptions, five pass breakups, and a forced fumble.
Playoffs. We're talking playoffs.
This year, the conference has the honorable distinction of getting two teams into the playoffs. The conference getting two teams in is like a full moon – you only see it happen once in a while, and things get weird when it occurs. Its even more interesting when you consider that the teams entering the playoffs arent a combination of Bowie State, Virginia State, and Winston-Salem State. The last time a school entered into the playoff outside of that trio was VUU in 2015 and Elizabeth City State in 2011. The last time NONE of that trio made it into the playoffs was 2010, when Shaw was the lone participant. Fayetteville State got in off the heels of a 9-2 regular season finish combined with a CIAA Championship. Yes, a lot of mouths dropped when this selection was dropped, but this corner of the world recognizes that any other team who wants to complain about it should have just not put left themselves to fate and handled their business. FSU hasn't played 12 games in a season in at least 20 years, so its going to be exciting to see how they perform against the Gulf South Conference. VUU is in as well given their strong performance combined with the CIAA North's strength. Without further ado, here's a breakdown of this weekend's games:
#5 Wingate at #4 Virginia Union: This game features who teams who have higher seeds than their conference champion counterparts. What a cruel world we live in.
VUU was last in the playoffs in 2015. Before that, it was 1991, and that year was the only time VUU hosted a playoff game. That's how big this home game feels. This game is the third time that Wingate faces a CIAA team this year, as they defeated FSU by 17 and Shaw by 14. The Bulldogs have a stingy defense, only allowing 212 yards a game. That's been their staple all year, and DJ Horne, the SAC Piedmont Division Defensive Player of the Year, anchors the defense. They also possess the Ethan Evans, an All-SAC first teamer. Evans' punting average is 46 yards a game, indicating a consistent ability to flip the field in Wingate's favor. The Bulldogs also have second team All-SAC Alexander Wilson at running back, along with a pair of offensive lineman who were also recognized with all-conference honors.
VUU will have their hands full in this game, especially with playmakers on Wingate's defense. This game is likely to be reminiscent of the FSU/VUU slugfest that occurred earlier this year. Expect Wingate to try to take away the run game and forcing VUU to win this game in the air. It's going to take another efficient game from quarterback Jahkari Grant in order to win this game. One of Wingate's weaknesses is that it is the SAC's second most penalized team at 76 yards a game. The second weakness is that Wingate has on average two turnovers a game. VUU would need to avoid turnovers while taking advantage of any that they may force on Wingate. Wingate's strengths also include having a veteran quarterback in Shawn Crocker, although the offense has been less explosive when compared to the past.
Wingate's wins, outside of the basement outliers of UVa-Wise and Erskine, have occurred when they score around 25-28 point range. Wingate's losses have resulted when they score less than 20 points. Can VUU win this game? Yes, and I suspect the score will be in the 20s for both schools. Advantage: Virginia Union, who would become the fourth CIAA team to win a playoff game since 2010.
#7 Fayetteville State at #2 Delta State
FSU, the CIAA Champions, come into this game riding a seven game win streak. Delta State enters this game seventh in the country is scoring offense at 41.5 points a game. Quarterback Patrick Shegog leads the Statesmen's offense, and was recently named the GSC offensive player of the year. He is DSU's leading rusher and passer. FSU enters the game with the third best scoring defense in the country at 14.2 points a game. Something has to give here, right?
The other side of the ball is really what should make the difference in this game. FSU's offense has been rather anemic at times, but has trended up in recent weeks. It scores about 24.5 points a game, nearly equal to what DSU gives up. DSU's defense also allows opponents to convert third downs at an alarming 42.6 percent of the time.
DSU is a heavy favorite in this game for a few reason. I've said this many times, but FSU has underperformed out of conference, just recently breaking that slump this year against local rival UNC-Pembroke. FSU's likely to have more success on offense starting freshman quarterback Demari Daniels, who possesses more of the tools to potentially keep Delta off balanced.
As I said last week, FSU can't afford to get into a track meet. They are not built for that kind of game. If they want a shot at playing into the second week of the playoffs, then they are going to need to TAKE RISKS and keep Delta under 30 points. Its doable (hello West Alabama), but it will take a lot. Advantage, Delta State. Advantage: Delta State, but I love gumbo, and hope that FSU cook the Okra. This week's challenge: I will join 1000Broncos if FSU somehow wins this game, because my confidence is low in this game.