CIAA Preview Week Eight
October 25th, 2019 12:00pm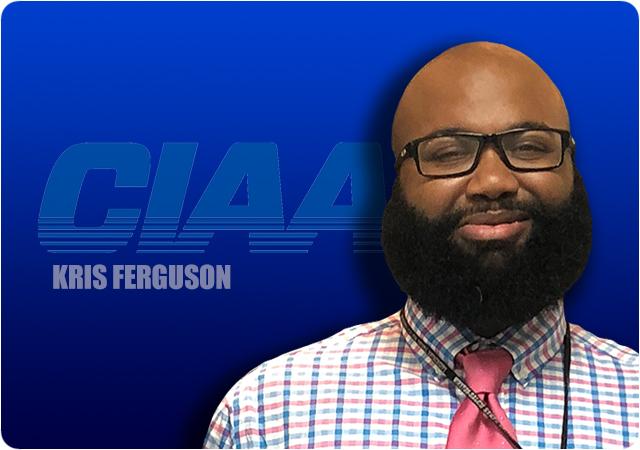 The Bowie State-Virginia State matchup was the slugfest many expected it to be. VSU dominated this game on the stat sheet. The Trojans had 10 more first downs than the Bulldogs, gained 60 more yards, and had possession of the ball for 13 more minutes than the Bulldogs. Yet, BSU reeled off 17 straight points after VSU opened up the scoring. The difference-maker in this game proved to be Bowie's QB Ja'Rome Johnson. Most of us are used to seeing him rack up the yards on the ground. The game vs St. Augustine's was the only game prior to last Saturday in which he had passed for over 100 yards. Johnson flipped the script on us, partly because of the stout VSU front-line didn't permit much running. The Bulldog QB efficiently passed for 182 yards and all three of his TDs were through the air. The continued maturing of Johnson will only haunt his future opponents. Seems fitting given that Halloween is next week, eh? Not to be ignored, but the Bulldog's defense pestered Trojan QB Cordelral Cook all game long, including securing five sacks against the nimble runner. VSU is good, but BSU seems to be on another level right now.
Top 25
Bowie State and Virginia Union are both ranked in the top 25 this week in both the D2football.com and the AFCA Coaches Poll. This is the first time that the CIAA has had two teams in a top 25 poll since the final week of the 2017 season. That's a good segue into…..
This week's matchups (in order of intrigue)
#25 Virginia Union (6-1) at #17 Bowie State (7-0)
The hunters are visiting the hunted. VUU's offense slowed considerably in last year's home loss to Bowie State, and now they have to go on the road in their upset bid. In a way, you have two teams that have a win-by-any-means-necessary mentality. Both have had games where blocked punts revived their moribund chances to win a game. They have both won on the ground, via the air, and by mounting strong defenses.
I'm particularly interested to see what VUU does differently in this game versus last year. They love to throw the ball deep, and they love to mix in the run game. Bowie continues to execute their game plan, though a throwing Johnson only adds a different dynamic to things.
Projected Winner: Bowie State. It's not that VUU can't win, but the Panthers are prone to slow starts. Bowie State punishes slow starters dearly. The Bulldogs commit a lot of havoc in the in the second and third quarters, outscoring their opponents 168-48. So, the Panthers certainly have their hands full.
Shaw (3-4) @ Johnson C. Smith (2-5)
Projected Winner: Shaw. This is a rather tough matchup and I'd be curious to see which team can establish some consistency on offense. I wonder if JCSU may experience a letdown given the last minute loss to Fayetteville State last week. This game is certainly a toss-up, and Shaw has a more balanced offense and more productive defense.
St. Augustine's (1-6) @ Fayetteville State (6-1)
Projected Winner: FSU. Can anyone stop the Broncos? The Broncos kinda sleptwalk through last week's game against JC Smith. The Broncos woke up only to find themselves down 10 points in the fourth quarter. The rally the Broncos put on was reminiscient of prior seasons when they became the Cardiac Kids of the South. SAU only dressed 38 players in last week's road game. I wonder if that was an aberration or if it is something more serious that goes beyond football.
Elizabeth City State (2-5) @ Chowan (1-6)
Projected Winner: Chowan. ECSU is improving for sure, and they have a star in WR Dajuan Greene. Chowan surrenders a lot of points and that alone should make this game very entertaining. This rivalry game should go the Hawks way, as Chowan also has a potent offense with offensive trio of QB Bryce Witt, RB Deshaun Wethington, and WR Imeek Watkins at full strength. This should be a shootout of a game.
Winston-Salem State (3-4) @ Livingstone (4-3)
Projected Winner: WSSU, who is on a two game win streak and an even longer one against the Blue Bears (like 16 straight or some absurd number). The Blue Bears have fallen off quite a bit, and are now on a three game losing streak. Of note, the Blue Bears have only scored 32 points in their last three games. WSSU's defense is rather stout, and this game is a strength versus strength match up of WSSU's pass defense vs Livingstone's pass game.
Virginia State (5-2) @ Lincoln (PA) (0-7)
Projected Winner: VSU. The Trojans are going to trample all over the Lions with the run game.
You can find me at the Bowie Statee - Virginia Union sidelines this week. Let me know if you'll be there. You can follow me via @d2kferg on Twitter or Instagram.