CIAA Preview Week Nine
November 1st, 2019 4:53am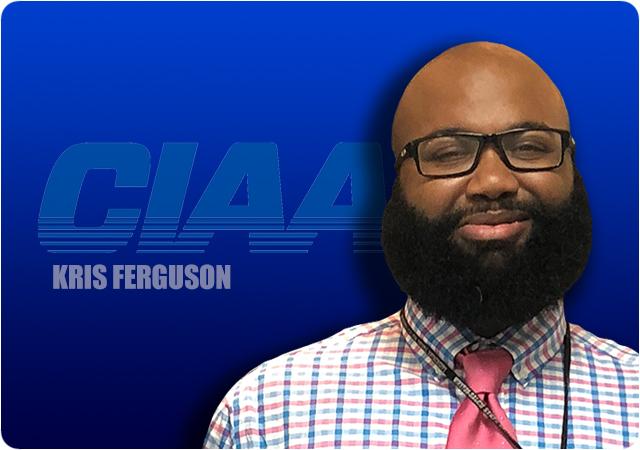 The end of last week's games provided a stunning revelation. All of a sudden, the Southern Division was up for grabs when St. Augustine's, a wounded Falcon left for dead, clawed its way to a win against division-leading Fayetteville State. The Broncos' lackluster performance is all written in the numbers. For example, FSU had three turnovers to SAU's zero, and that was just uncharacteristic for a team that had been near or at the top of Division II in turnover margin. FSU is also used to bullying others teams, but it was the Broncos who were undisciplined last week. They committed 11 penalties for an egregious 113 yards. Three things stood out about this game. First, the JCSU/FSU ending was not a fluke. FSU certainly had some challenges when they turn over the ball in that game, and these follies were on repeat on Saturday. SAU LB Durrell Nash had two interceptions by himself that stopped FSU in their tracks. Secondly, the clock struck midnight for the Broncos. During Head Coach Richard Hayes' tenure, the Broncos routinely would have fans reaching for their heart medication given the last minute lead changes. The Broncos won against JCSU on a big pass play after being down by 11 in the fourth quarter, and took the lead with less than a minute left on the legs of RB Stevie Green against SAU. Thirdly, it's never over until it's over. Several outlets put out that FSU had won the game with :51 left. Admittedly, I turned to another game when I heard that Green had scored. What happened was a long QB D'Ontre Gilliard pass play to WR Aakiel Green that exploited the porous FSU prevent defense followed by a K Andre Labat field goal to win.
So, now we have a three team race in the south featuring FSU, Shaw, and Winston-Salem State. More on that later.
Regional Rankings Released
The first set of regional rankings came out on Monday. Bowie State (7-0 against SR II teams, 8-0 against all DII competition) led the CIAA with a #3 ranking in Super Region II, while Virginia State (6-1, 6-1) was #7 and Virginia Union (5-2, 5-2) was #9. First, here's the annual reminder that competition against FCS teams do not count, thus not penalizing VSU (who lost to Norfolk State) and not rewarding VUU (who won against Hampton). Secondly, I worry about two things. Bowie has the easiest remaining schedule of the ranked teams, having to play winless Lincoln followed by 2-6 Elizabeth City State before the CIAA Championship game. So, that will certainly hurt the Strength Of Schedule (SOS). Wingate, who is also 8-0, could leapfrog the Bulldogs should they beat Lenoir-Rhyne this weekend because of SOS concerns. The other thing is the SIAC, who has teams who are trying to catapult themselves into the playoff conversation. The SIAC hasn't had a team qualify for the playoffs in the last two years, but has potential contenders in Albany State (ranked #10 in SRII), followed closely by Fort Valley State (6-1) and Miles (6-1). So, any one of them could come into the conversation, and use Earned Access to bump out the 7th regionally ranked team. So, the CIAA needs the second team to get into the 6th slot or higher to make it into the postseason. Week 10 looms large, as Virginia State and Virginia Union duke it out (provided they survive this week's challengers).
If you're wondering what happened to Fayetteville State (6-2) in this conversation, then look no further than the SOS. The Broncos played winless Benedict and Lincoln and 8-0 Wingate as OOC competition, followed by two-win ECSU and Chowan in the North-South crossovers. That's before considering the CIAA South's eye-roll worthy records. To break it down, FSU has a weighted Opponent's Winning Average (OWP) of .396, which trails 4-4 WSSU (.473), 3-3 Shaw (.543), 8-0 Bowie State (.511), 6-1 Virginia State (.464) and 5-2 Virginia Union (.501). Yikes. Not to beat a dead horse (pun intended), but scheduling easy just doesn't add up in the long run (not that the Broncos could predict that Benedict would be so bad this year, like historically bad for a Mike White-coached team).
This week's game (In order of importance, intrigue, and all out fascination)
Shaw (4-4) at WSSU (4-4): This game goes a long way in settling who will win the Southern division. Shaw is 2-1 in the division and 3-2 in conference play, while WSSU is 3-0 and 3-2, respectively.
Sidebar:
The conference put out a narrative as to how Shaw, WSSU, and FSU can win the division. Shaw can win the division with a win vs WSSU and then WSSU beating FSU next week (Since the loss would give FSU two losses in conference and two losses in the division. Head to head is the third tiebreaker). WSSU and FSU just need to win out to win the division, and those two teams play next week.
Back to the game:
This rivalry game (before rivalry week, mind you) is now very high stakes. In one corner, you have WSSU, who has a lights out defense paired with a haphazardly-operating offense. In another corner, you have a pretty good Shaw defense paired with a Jekyll and Hyde offense. So, this game will probably end up in the 20s again.
The difference in this game is likely going to come down to which teams makes fewer mistakes. Shaw has a really good up and coming true freshman running back named Sidney Gibbs who has been getting better as the season wears on. Gibbs has had multiple 100 yard rushing games this year. Gibbs could be the x-factor if the Bears seek to neutralize WSSU's pass defense. The Bears may have to do that given how solid the WSSU secondary has been really against the entire schedule. Conversely, WSSU's path to victory could come down to whether QB Dominique Graves doesn't repeat the sins of last year's game of throwing interceptions. Shaw's secondary has come through in the clutch with timely turnovers, and is an underrated unit. Graves needs to be efficient enough to keep the pressure off the Farrell Murchison/ Quarderman Sloane running game.
Predicted Winner: Shaw. Don't schedule the Bears for homecoming. They've already crashed one party and things are extra sweeter when they do it in a heated rivalry game like against WSSU.
Virginia State (6-2) at Chowan (2-6)
Predicted Winner: Virginia State. Expect a lot of offense in this game. Yes, VSU's defense is good, but so is a Chowan offense that now seems to be up to full strength with the combination of RBs Deshaun Wethington and Tyrell Freeman in the lineup. The question mark is what will prevail? VSU's rushing defense leads the conference and only gives up 71 yards a game, while Chowan's rushing offense leads the conference at 262 yards a game. Chowan's inconsistent pass offense isn't going to be enough to keep up with VSU's rushing attack. We know that the odds of Chowan's defense isn't favorable to hold in this type of heavyweight matchup.
Elizabeth City State (2-6) at Virginia Union (6-2)
Predicted Winner: VUU. This is a rather interesting game. Two of the CIAA's best receivers are lining up in this game (VUU's Charles Hall, ECSU's Dajuan Greene). I suspect that VUU will probably try to atone for last week's horrendous showing vs Bowie State by taking it out on the Vikings. The issues for ECSU will be whether the defense can slow down VUU enough to give the offense a chance versus top tier competition. ECSU has averaged 37.5 points a game over a two game stretch, but that was against Lincoln and Chowan. So, the offense does know the endzone.
Fayetteville State (6-2) at Livingstone (4-4)
Predicted Winner: Fayetteville State. Well, one would think this is the case after FSU stunk up the joint last week. Livingstone is on a four game losing streak and things aren't looking good in Salisbury after being shut out against WSSU last week. Its like the Blue Bears shut down after the third quarter of the SAU game and haven't recovered. I would think that the Blue Bears will awaken against since its homecoming, but I am not hopeful. FSU is likely to lean on the run game for this one.
JC Smith (2-6) at St Augustine's (2-6)
Predicted Winner: St. Augustine's. The CIAA leading rusher, JCSU RB Emanuel Wilson, is reportedly hurt, and so is last week's leading rusher, FB Donnell Thompson. That doesn't bode well for JCSU if they don't play. It may not matter if they have to deal with the tackling machines of LBs (Line Backers? Line Brothers?) Joseph Harris, Jr. and Durrell Nash. Nash has been a gamebreaker of late that goes beyond what he did last week against FSU. Of note is that he has been the game-leading tackler in other games. SAU has a much better passing game, and that's with freshman D'Ontre Gilliard or senior Jalen Jones taking the snaps.
Lincoln (0-8) at Bowie State (8-0)
Predicted Winner: Bowie State. Lincoln will have more success torpedoing Bowie's SOS than winning this game. Its hard to see where Lincoln's offense will come from given that the Lions like to pass, and Bowie's defense has established a pass-at-your-own-risk defense the is very capable of snatching away the ball and momentum. Bowie hasnt scored less than 50 points all season at home, so I find that meeting that mark wont be a big surprise this week.
As always, follow me @d2kferg on Twitter and Instagram for all the fun on Saturday. The stakes are getting higher, so that means there's alot of fun to be had.