CIAA Preview Week Three
September 20th, 2019 10:00am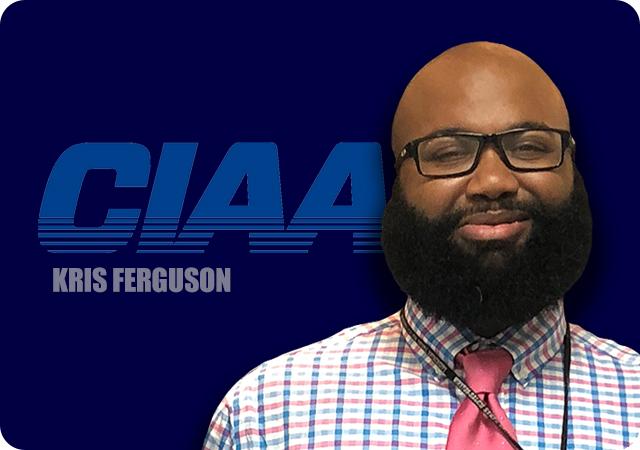 You know, sometimes you end up in situations where you think "things can't get anymore crazier". Well, ladies and gentlemen, last Saturday turned into a "Hold My Beer"-fest. Let us recap.
The most bizarre ending to a game had to be found at Bowie State – Shaw. Shaw seemed to have control over much of the game, leading 21-12 deep into the fourth quarter. Bowie State really showed us that a game is not over until the clock strikes zero. With 2:46 left in the game, the Bulldogs block a punt to pull within two points. Then, with :30 left, the Bulldogs, blocked ANOTHER punt and nearly returned the ball for a touchdown. BSU scored a touchdown, though there was some controversy as to whether WR DuShon David caught the ball inbounds. Nonetheless, the way the Bulldogs won was nothing short of spectacular. Over the last three years we've seen Shaw squander prosperity and this epic collapse only reinforces the stereotype that the Bears haven't been able to win when it counts most. If there is solace, then it's that this game was a nonconference matchup.
Then:
Chowan returned home and absolutely blitzed Alderson-Broddus 70-16. There were certainly some question marks as to how the Hawks would respond to their week one loss. Well, we saw QB Bryce Witt and WR Imeek Watkins connect for five (!) touchdowns. Witt accounted for eight total touchdowns, which shattered a school record. So did Watkins' five touchdown receptions. Not to mention, we got a glimpse of Towson transfer RB Deshaun Wethington, who rushed for 194 yards in the win. Chowan rushed for the most yards in a single game last Saturday, and it was nothing short of eye popping. In other words, the demise of Chowan's offense was greatly exaggerated.
But wait, there's more!
The nightcap featured a team I don't get to talk about very much. Johnson C. Smith quietly walked away with a 34-31 win over Benedict. The Golden Bulls stole show with a rushing performance I've never seen from them. RB Emanuel Wilson's 265 yards also broke a school record for single-game rushing performance. JCSU had not had an offensive player rush for over 100 yards in a single game since Week 10 of the 2017 season, and a running back rush for over 100 yards since week nine of the 2016 season. I suspect the difference here is HC Kermit Blount's offensive philosophy has taken hold since he is also the offensive coordinator.
Other Gems and Nuggets
Virginia State has found a running game! This is not a drill! VSU's RB Darius Hagans and Demetrius Strickland both rushed for over 100 yards apiece (Hagans with 135 and Strickland with 120) in a convincing 35-16 win over UNC-Pembroke. The Trojans rolled for 395 rushing yards in this contest. While the law of transitive properties doesn't always work in football, consider that WSSU succumbed to UNC-P while VSU won with a healthy margin. UNC-P edged to within five points of VSU in the fourth quarter, but the Trojans landed two TD in the fourth quarter to close out the game.
Speaking of WSSU, the Rams only trailed at the end of three of eight quarters they have played this year. Unfortunately, two of those quarters were fourth quarters in both games. The Rams seem to be living and dying by the big pass play, as they haven't been able to sustain drives, especially in the second half. Also important is costly turnovers' as QB Dominique Graves has four interceptions to match the four touchdown passes. The last interception proved costly for the Rams, who were aiming to going up 21-10 in the third. Almost as spectacular was the Graves connected on a near Hail Mary to tie at the end of the game, but the WR fell short at the Catawba one yard line. WSSU needs sustaining drives in order to rest its defense.
Livingstone is 2-0 for the first time since 2015. The Blue Bears continued to be paced by balanced run and pass game and a steady defense. The Blue Bears are benefitting from an easier schedule to start the season, and it will be interesting to see if they can maintain this pace before conference play starts.
Conference Analysis
I've noticed an interesting trend two weeks into the season. There seems to be a scoring line that teams must cross in order to have a chance to win. Teams who score more than 24 points in a game have won that game; conversely, those teams who have scored less than 24 points in a game have lost that game. Scoring 24 has resulted in break-even, i.e. you might win or lose. Here's what I mean, as shown with the scores and records for each team:
Bowie State (2-0): 34, 26
Chowan (1-1): 22, 70
Elizabeth City State (0-2): 0, 16
Fayetteville State (1-1): 35, 24 (L)
Johnson C. Smith (1-1): 6, 34
Lincoln (0-2): 13, 12
Livingstone (2-0): 24 (W), 27
Saint Augustine's (0-2): 7, 14
Shaw (0-2): 14, 21
Virginia State (1-1): 21, 35
Virginia Union (1-1) 36, 11
Winston-Salem State (0-2) 21, 14
While this is a small sample size, this is telling me that you have to have offense to win. The teams struggling on offense just doesn't have the defense to pitch shutouts or limit scoring at this point in the season.
This week's games (in order of interest):
Shaw (0-2) at Chowan (1-1)
This week's NCAA showcase game features an improved Shaw offense versus a Chowan offense that seems to be picking up where it left off. These two teams met last year in week 11 (before the championship game) and Chowan sorta ran away with it. This is a designated conference crossover game, so extra importance is emphasized on this contest. Shaw certainly has a more cohesive and balanced offense than last year; however, the issue will be whether it can be consistent in conjunction with the defense keeping Chowan at bay. If so, they can pull off the win. Keep in mind that RB Tyrell Freeman is out for this game; nevertheless, his replacement is just as good if not better in some ways.
Projected Winner: Chowan. Shaw's defense is good, but its going to have to rise to the occasion if it wants to knock off an offensive juggernaut.
Winston-Salem State (0-2) at Tuskegee (1-1)
The CIAA has been sweeping the SIAC thus far, with two wins against Benedict and a win against Clark-Atlanta. Granted, Benedict seems to have fallen back to earth, while Clark Atlanta isnt projected to contend in its division. Tuskegee isn't like that. The Golden Tigers seems on a resurgence after two mediocre seasons. But, lets take a look at things. The Golden Tigers seem to be struggling with the pass game and really leaning on the run. The quarterbacks aren't completing 50 percent of their passes, but the lead rusher, RB Taurean Taylor, is averaging an astounding 9.9 yards a carry. Both teams are committing about 80 yards worth of penalties, and both have turned over the ball quite a bit.
Projected Winner: WSSU can't sustain drives, and Tuskegee likes to run the ball. I do expect WSSU to land some big shots down the field. Haven't we seen this script play out before? Plus, Cleve Abbott is a tough place to play. So, I'm a Tuskegee buyer.
Alderson-Broddus (0-2) at Bowie State (2-0)
Bowie State entered the AFCA poll at 25 this week, and they certainly got there in strange ways. The Bulldogs have had to rely heavily on their defense and some luck to fall their way. This week's challenge is corralling an offense that likes to pass in QB Joe Czelunsiak and company. AB struggled mightily last week on offense and defense, and was highly susceptible to the big play. Bowie seems to be a very slow starting team that ends up trailing or surrendering leads during the game.
Projected Winner: Bowie State. I don't expect a blowout, but Bowie can't afford to continue living on the edge. It's going to catch up to them. A-B is still a dangerous team. I expect the Bulldog run game to net them some yardage and points and just enough passing to keep the opponent off-balanced.
Virginia State (1-1) at Saint Augustine's (0-2)
SAU faltered against Mars Hill 46-14 last week. It was a close game through two quarters, and the Falcons went flat after a weather delay. This game was ugly for the Falcons. Particularly troublesome was the Falcons' run game, which mustered a meager 1.6 yards a carry on 41 carries. The Falcons were only able to cash in on one of four Mars Hill turnovers, and nearly matched the turnovers with three of their own. Most noteworthy was that the Falcons committed 14 penalties for 153 yards. That's bad.
Projected Winner: Virginia State. VSU is averaging more than 470 yards on offense, has more sacks than any other school in the conference at this point, and is facing a SAU team that has given up more sacks than any other conference member. This combination of statistics isn't a good for the Falcons.
Virginia Union (1-1) at Johnson C. Smith (1-1)
Well, VUU took one on the chin last week in a game it really needed to win if it wants to contend. Lenoir-Rhyne undercut VUU's running game, forcing VUU to pass. The pass game didn't particularly yield much in the scoring column, especially when considering that L-R intercepted VUU in the endzone when the Panthers had a chance to really swing momentum in their favor. VUU was down 21-3 and never really fully recovered. This week's its going up against a JCSU squad that is looking to run the ball down their opponent's throats.
Projected Winner: VUU. JCSU's opponents were a tough Wingate squad that it barely managed to score against and a Benedict team that seems destined for the basement. VUU is closer to the former than the latter, and I suspect this game will get out of hand early.
Lincoln (0-2) at Fayetteville State (1-1)

Lincoln was yet overmatched again, this time against an FCS opponent. But…BUT….Lincoln wasn't shut out, and that bodes well for a Lion squad preparing for conference play. Lincoln's offense is very one-dimensional, as it is heavily reliant on passing. Eban Jackson leads the passing attack that nets an average of 222 yards a game. That's middle of the pack amongst conference members. The Lions face a team whose offense hasn't been setting the world on fire.
Projected Winner: Fayetteville State. Lincoln is giving up over 500 yards on defense, and over nine yards a play. The defense needs to step up to even given the offense a chance. Keep in mind that FSU RB Donshel Jetton is unlikely to play because of injury, so it is possible that this turns in to the Stevie Green/Johnnie Glaspie show pretty early.
Allen (1-0) at Livingstone (2-0)
This battle of unbeaten features two schools that have a common opponent in Clark Atlanta. Allen took down the Panthers 16-10 in a home contest. Livingstone won 24-13 in week one. Allen's crack at CAU wasn't without pause, as the Yellow Jackets committed five turnovers (three interceptions, two fumbles). Allen is highly reliant on the pass, as they earn more than 80 percent of their yards via the air.
Projected Winner: Livingstone. This game is likely to be an airshow and I suspect that turnovers will likely be an issue too. Allen created five takeaways from CAU too, and I think this game will test whether Livingstone has cure its turnover ills.
Elizabeth City State (0-2) at North Carolina Central (0-2)
Projected Winner: NCCU. Yes, the Eagles are struggling, but that's against FCS competition. Its possible that ECSU not score in this game given that it's in the offensive basement with 135 yards a game. ECSU is without star DL Shawn Bridges, who was knocked out of the Livingstone game via an apparent illegal below the waist hit. So, that only makes things harder for ECSU.
You can follow me on Twitter and Instagram via @d2kferg. Tomorrow should be another fun weekend!