CIAA Regional Final Preview
December 3rd, 2021 1:00am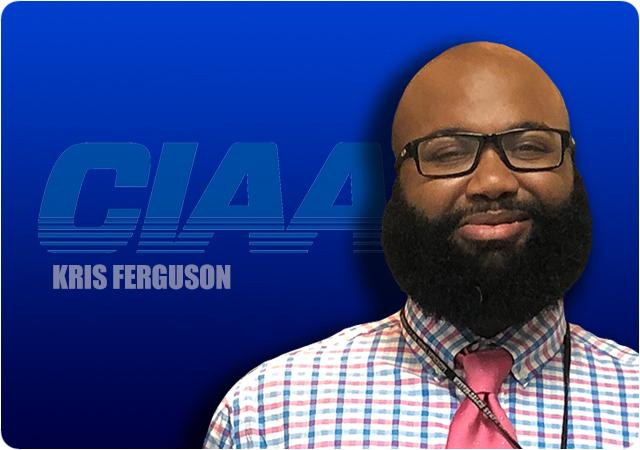 Welcome to my first ever December-dated column of CIAA football that does not involve a season ending wrap up. I am here to provide my thoughts to you, courtesy of Bowie State's (12-1) second round victory over Newberry. But first, let's talk about a few accolades.
This week, the CIAA received some national honors. Virginia Union offensive coordinator Mike Morita garnered the AFCA assistant coach of the year, as nominated by his peers. This accolade should not be a surprise to many readers. VUU's coaching staff, led by Dr. Alvin Parker, remained united throughout the pandemic, and has many bright minds that may be targeted for some current coaching openings.
Secondly, the D2CCA All-Super Region II team was released this week, headlined by Bowie State defensive lineman Jonathan Ross being labeled the Defensive Player of the Year. Ross leads the Bulldogs with 76 tackles, including 26 tackles for loss and 9 sacks. While a lot of press was given to fellow defensive lineman Joshua Pryor entering the season, it has been Ross who had (at one point quietly) wreaked havoc on opposing offenses. In all, the CIAA had four 1st team selections, and five 2nd team selections. Bowie State had five players on the list, followed by Chowan and Fayetteville State with two apiece.
Lastly, Bowie State running back Calil Wilkins became one of eight Harlon Hill Trophy selection, awarded to Division II's most outstanding player. Wilkins is the second Bowie State player to reach this level, following behind Amir Hall in 2017 and 2018. Wilkins has rushed for nearly 1300 yards on the season.
So, onward to this weekend's football game. You know, because the CIAA is one of the seven conferences still playing this deep into the playoffs.
2-seed Bowie State at 1-seed Valdosta State (10-1), 1pm Eastern on Saturday, December 4th
This game represents the first time Bowie State has advanced to the regional final.
This game features quite an interesting matchup. Its the rematch of the 2018 second-round game that we all would like to forget. But hey, those Bulldogs on defense have grown up since that fateful day.
On one hand, you have the Valdosta State Blazers, a team who has only scored less than 30 points one time this year, and less than 40 points only three times this year.
On the other hand, you have a Bowie State defense that only surrenders 12.7 points per game. BSU has not surrendered more than 10 points in any of its last six games.
How can Bowie win this game?
Turnovers. Bowie's defense has feasted on turnovers to create offense on short fields, or to salt games away. Valdosta doesn't turn the ball over much, mainly because quarterback Ivory Durham doesn't have to force passes. He's very athletic, and can create a lot of damage on the field. But, a turnover or two can really make a difference in this game.
Time of possession. As mentioned, Valdosta's offense is very potent. Like Mike Tyson in his prime potent. Here's the list of skill position players to contend with: Durham; RBs Jamar Thompkins and Seth McGill (combined for nearly 2000 yards rushing), and WRs Brian Saunds and Lio'undre Gallimore (both over 900 yards receiving). West Georgia spotted Valdosta a 14-point lead early last week and never recovered. They spent the rest of the game going back and forth. It was the equivalent of a haymaker. So, Bowie State could use some long drives that result in some scores to ground that offense. The question here is whether their two big playmakers, quarterback Ja'Rome Johnson and Wilkins, are healthy enough to sustain such drives. Wilkins didn't start the Newberry game, and Johnson got pretty banged up in the second half before invoking his inner Byron Leftwitch and passing instead of rushing on one leg.
Be aggressive. It sounds contradictory to the last point, but hear me out. Valdosta has had games where they have surrendered plenty of points. Now, that may be because they had a lead, but nonetheless some of their opponents did not go away. They just could not contain that blazing hot offense (I'll see myself out now). So, BSU is going to need to take some shots down the field. They certainly have the receivers to do it, or even draw interference penalties.
Reign in the run-game. BSU is really good at getting into the backfield for tackles for loss, and doing so here could result of Valdosta tilting their play calling in a way that makes it easier for BSU's defense to manage the game.
Lastly, Bowie's going to have to convert redzone drives for touchdowns. Field goals just aren't going to cut it in this track meet.
So, can Bowie win this game? The odds don't favor them doing so, especially on the road. BSU did lead 10-0 early in the 2018 version of this game, and it is possible for them to get their customary 14 points early. In 2018, I had a challenge for BSU-Valdosta State: If somehow Bowie pulls off a victory against Valdosta State, then I will happily donate $1,000 to their football program. So, the offer is revived with an added twist - I would drive cross-country to deliver that check in person. It would be worth every dollar and every mile to see it happen.
You can follow me @d2kferg on Twitter on Saturday for a double header. I plan to watch this game remotely, and then attend the Angelo State at Colorado School of Mines game in person at 1pm Mountain time in Golden, Colorado. You can also catch me and several other columnists on Inside D2 Football, the weekly show on D2football.com's YouTube channel on Sunday 8pm Eastern/7pm Central.
Go Bulldogs! Go CIAA!