CIAA Rivalry Week 2019 Preview
November 8th, 2019 5:00am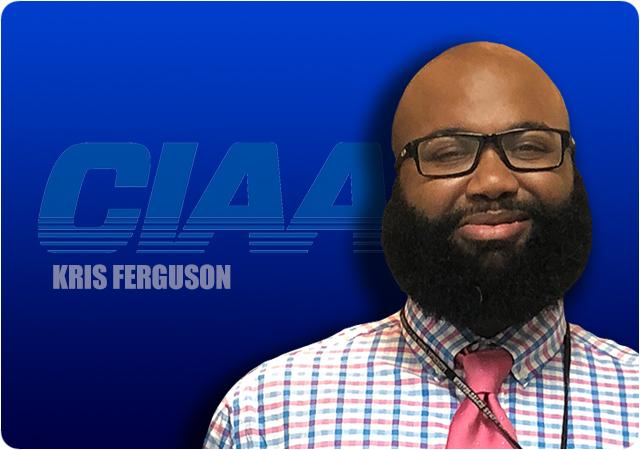 The Southern Division picture became a lot clearer last week. Shaw's 21-0 blanketing of Winston-Salem State puts the Bears on course to have a shot at winning the division AND having a six-win season. A six-win season would be the most wins in a season since 2013, and would be quite an accomplishment for the Bears, who have been building themselves up from the disastrous 2015 season in which they went 1-9. Ironically, the Bears' one win that season was also against WSSU, and it also involved party-crashing WSSU's homecoming. In other words, stop scheduling Shaw for homecoming. Shaw now has to rely on WSSU, anemic to nonexistent offense and all, to knock off division-leading Fayetteville State to win the division. More irony. By the way, FSU crashed Livingstone's homecoming with a 32-0 win. That's a good segue into….
Streaks! You want 'em, I got 'em. We have several streaks (and other notable feats) going, including:
Two: Consecutive times that Bowie State has won the Northern Division. The Bulldogs have won the Northern Division four of the last five years.
Three: The number of seasons that FSU will have won the Southern Division if they win on Saturday OR if Shaw loses. Three also represents the consecutive number of years that a Northern Division team has had the best record in the conference to end the regular season.
Four: Number of Interceptions snagged by Bowie State DB Demetri Morsell. He has two straight games of two interceptions apiece, and was recognized by D2football.com as the national co-defensive player of the week this week.
Five: Livingstone's current losing streak. The Blue Bears started the season winning four straight, but have completely fell apart offensively. The Blue Bears also haven't scored a point in the last two games, and have been shut out a total of three times so far this season.
Six: The number of consecutive 100 yard rushing games by Chowan's RB Deshaun Wethington. Wethington's streak went on ice during an injury, but then he came back with a cast on his hand and went back to work. He now leads the conference in rushing yards despite playing in two fewer games than the next closest person (JC Smith's RB Emanuel Wilson). He's barely second in the country in rushing yards per carry at 8.63 yards a carry.
Seven: Fayetteville State broke the glass ceiling of six wins this season! It's the most wins recorded by FSU in a season since their 2008 Championship Season.
Nine: Number of home games that Bowie State has won. The Bulldogs last lost at home in the first round of the 2017 playoffs. Nine is also the number of games that Virginia State's DL Javon Frazier has registered a Tackle for Loss. Frazier is fourth in the conference in this category, but the most consistent of the top four in registering in this stat category.
13: Current rank of Bowie State in the AFCA coaches poll, the highest rank ever attained by the Bulldogs
The conference reserves the last week of the regular season for rivalry week. Every game this week has some element of intrigue. In order of relative impact:
Virginia Union (7-2) at Virginia State (7-2) (The Battle of I-95)
Both teams are ranked in the regional rankings (VSU #7, VUU #8), which leaves both teams vulnerable to Earned Access from the SIAC. That means that this game is really a play-in game for the playoffs. Virginia Union blew out the Trojans last year, which means the Trojans are the hunters this week. VSU is very much married to the run game and have a four headed rushing attack of Cordelral Cook, Darius Hagans, Demetrius Strickland, and Toure Wallace. Cook isn't asked to pass the ball much, but does have a favorite target in WR Kier Townsend. The defense shines for VSU, who regularly disrupts opposing backfields. The Trojans are the only team in the conference who allow less than 100 yards rushing (80 to be exact. VUU should be able to neutralize the Trojans' strength if QB Khalid Morris is given time to throw the ball downfield. WR Charles Hall remains his top target and is one of the best in the conference. VUU's strength remains in the secondary with DB Sterling Hammond, followed by tackling machine LB Tyrone Glanton.
Projected Winner: Virginia State. VUU is just too inconsistent on offense, and the running game behind RB Tabyus Taylor just hasn't been there this year. I don't expect this game to be a high scoring one, and VUU does have X-Factor K Jefferson Souza if the game is close. I just think VSU will wear down VUU enough to win this rivalry game.
Fayetteville State (7-2) at Winston-Salem State (4-5)
Projected Winner: FSU. I said the same thing last year and WSSU ran away from the Broncos in the scoring column. WSSU sure has FSU's number, but I just don't see how the Rams get up for a game like this after spoiling a chance to win the division. The Rams have forgotten how to pass downfield, and the intermediate pass game looks broken. Not to mention, FSU's defense is tough to block when they are on. FSU will have their challenges though, as QB Richard Latimer is going to have to throw against a tough Ram secondary. The X-Factor remains the man with the cape under his uniform, RB Stevie Green. Don't expect a high scoring game here. The Rams would finish with a losing record for the first time since returning to Division II in 2010 if they lose this game.
Shaw (5-4) at Saint Augustine's (2-7) (The Raleigh Classic)
Projected Winner: Shaw. This game feels like the CIAA version of the LA Clippers and Lakers since both teams share the same home field. SAU has the tackling duo of LB Durrell Nash and Joseph Harris, Jr., but the Falcons also have to contend with somehow getting the ball downfield against the likes of DB Kevin Sherman and DE Dast Sturkie (who has been in on a lot of big plays over the last few games). I don't see how the Falcons will keep up with Shaw's offense, which is a unit that possesses a lot of weapons at RB (Sidney Gibbs) and WR (Daniel Bender, Marquis Gorham, and Kevonta Moses). The Bears also have a dangerous return game with Gorham.
#15 Bowie State (9-0) at Elizabeth City State (2-7)
Projected Winner: Bowie State. The Bulldogs have given fits to all who attempt to pass, and ECSU is most productive in the pass game. The interesting person to watch in this game isn't BSU's electric QB Ja'Rome Johnson or the dynamic duo or DB's Morsell or Tevin Singleton. To me, the most interesting person to watch is ECSU WR Dejuan Greene, who leads the conference in receiving yards and has made the Vikings interesting to watch.
Chowan (2-7) at Lincoln (0-9)
Projected Winner: Chowan. This game should have quite the airshow as neither school pays defense particularly well. The difference maker should be Chowan taking full advantage of the ground game. This is historically a record-setting week for Chowan, so I'm curious if something spectacular happens. This is also historically the best offensive week for Lincoln, so we could see some season highs here.
Johnson C. Smith (3-6) at Livingstone (4-5) (The Commemorative Classic)
Projected Winner: JCSU. I think this could this week's surprise game in which one game trips us all up. JCSU's ground attack has been effective, and their defense has been able to keep games close. Livingstone's offense is a question mark, though they do possess some difference-makers on defense such as DL Gibson Ziah. Ziah and LB Raheem Coxfield could make things difficult for JCSU if they seek to engage slow-developing pass plays. The issue though is that Livingstone's surprisingly questionable offense may not provide much punch and that doesn't bode well if LC gets behind early.
The conference should be releasing the all-conference team next week. Tune in then to check out who should be on the Fourth Annual All-Snub Team. Find me online via @d2kferg on Twitter and Instagram for all your Saturday coverage.