CIAA Round One Playoff Preview
November 18th, 2021 4:10pm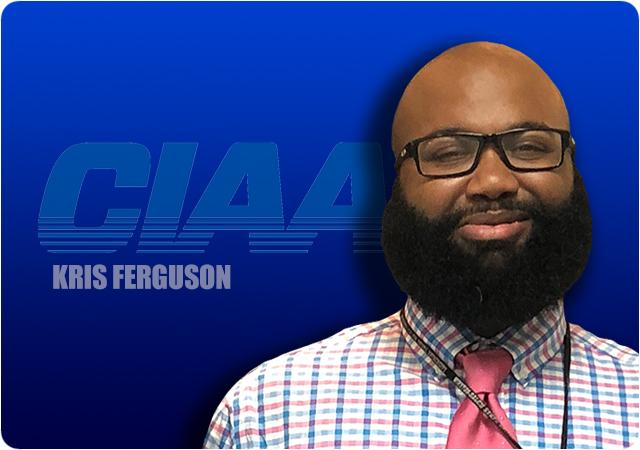 The CIAA Championship game ended with heavily favored Bowie State dismissing Fayetteville State 17-7. What's left of the 2021 CIAA season now comes down to Bowie State.
BSU extends their season by securing access to the playoffs. BSU has been to the playoffs for four straight seasons, and five of the last six seasons. Most of Bowie State's appearances have been competitive.
As a recap, here is BSU playoff history (1-4 since 2015):
2015 - #6 Seed at #3 Assumption (Lost 29-51)
2017 - #4 Seed vs #5 Delta State (Lost 45-35)
2018 - #4 Seed vs #5 West Alabama (Won 41-35)
2018 - #4 Seed vs #1 Valdosta State (Lost 66-16)
2019 - #3 Seed vs #6 Carson-Newman (Lost 17-9)
NCAA First Round Playoffs – Lenoir-Rhyne (8-2) @ Bowie State (10-1) at 1pm Eastern on 11/20
This week, Bowie State takes on the Lenoir-Rhyne Bears, a team who made a late surge in conference play to leap into the playoffs. After starting 2-2, including a win over Virginia State (48-7), L-R reeled off six wins, including a signature win over rivals Wingate (who beat Fayetteville State) and Catawba (who beat Winston-Salem State). Their losses have been to conference-mate UVA-Wise (a bit of a surprise) and SAC Champion Newberry.
L-R is 8-5 in the playoffs, but is on the road in the first round for the first time ever.
Quarterback Grayson Willingham leads L-R's offense. Willingham is a pocket passer who has passed for 2393 yards, 21 touchdowns and 7 interceptions. Freshman running back Dwayne McGee is L-R's leading rusher with 1594 yards and a 7.1 yards per carry average. The Bears boast three receivers with over 400 yard receiving. As a whole, L-R ranks 9th in the country in scoring at 41.3 points per game and is 6th in the country in total offense per game at 493 yards.
L-R's defense has its own accolades. Chiefly, the Bears relinquish 15 points and 97 rushing yards a game.
Bowie State will have its hands full against L-R. The Bears covert an extremely high 54.7 percent of their third down conversions, while BSU is tops in the country in third down defense at 22.9 percent. Regular readers of this column know that Bowie's defense starts with its defensive line, and that line play has the Bulldogs tops in the country with 10.3 average tackles for loss per game. Even converting third downs is not enough, as BSU's opponents have only scored in the red zone 56.5 percent of the time. We have seen that BSU has been able to mount goal line stands when necessary. Do not sleep on the secondary, as BSU's secondary is experienced and those playmakers are also known to make big plays. So, much of this game will rest on who breaks often between getting L-R off the field, or BSU being unable to slow the high flying L-R offense.
The other question here is whether BSU can score enough points. BSU has a tendency to turn games into harrowing, low scoring affairs (think of scores in the 20s). In this scenario, it's likely that BSU could struggle in the run game and become more dependent on the pass. The pass may be where BSU strikes, as L-R surrenders 220 yards through the air. Nonetheless, whether BSU can get at least get above 20 points will be an indicator of whether the can win this game. Also remember here that BSU has been a fast starting team recently, as they have scored at least 14 points in the first quarter in its last five games. BSU is also notorious for scoring on defense (leading the country on defensive touchdowns), so that is another threat that looms for L-R.
I do think that Bowie State can win this game, especially given that it plays well at home. Bowie has players with playoff experience, and I think they remember the bitter loss they suffered in the 2019 playoffs. As such, I expect Bowie State to win this game.
As always, you can follow me via @d2kferg for Saturday's action, as well as to catch me on various outlets where we discuss the games' aftermath. You can also catch me, and other D2football.com columnist's on Inside D2Football on Sundays at 8pm/7pm Central.