CIAA Season and Week One Preview
August 31st, 2023 7:00am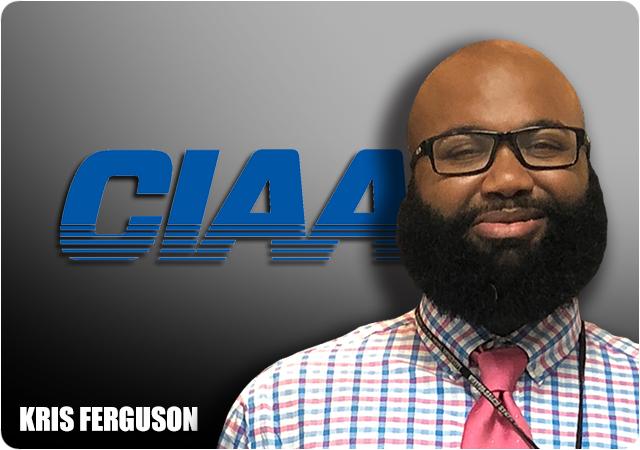 There are so many constants in the CIAA right now. Yes, there's the running joke that Fayetteville State has a new Offensive Coordinator (yes, they do this year), and there's also the "Bowie State's Offensive Coordinator probably played quarterback there" (there's a new one, he did, more on that later). This year's season starts with some changes though. Here's a list of outs and ins:
Out: Chowan was booted from the conference as an associate member for football. Bowie State's Joshua Pryor graduated (somewhere, an OC is breathing a sigh of relief). The CIAA Sports Network isn't charging for football games this season.
In: Bluefield State returns to the conference after a long hiatus and will be in the CIAA North. Lincoln's former Athletic Director came back, and Johnson C. Smith and Fayetteville State have 36 (!!) scholarships for football.
Other Constants: Virginia Union is the only school ranked in the D2football.com top 25 to start the season. Seriously, where is Fayetteville State? FSU's Richard Hayes and Shaw's Adrian Jones are the current deans of the HCs, as they have been on staff for seven years.
Here is the season preview, including my predicted order of finish, and week one preview to whet your appetite.

12. Livingstone
Key Losses: QB Silas Cruse, WR Mali Harris-Strayhorn, WR Lasirton Bryant, DL Malik Head, CB Kevin Larkins, CB Karavion Green, S Jacari Hellams, K Joseph Weiers
Key Returners: LB Jaden Echols
Livingstone's losses are rather significant and interesting. The Blue Bears generally pulls in good talent at skill positions, but has had challenges in retaining that talent. Larkins, the CIAA Freshman of the Year, transferred to Kentucky (as in the SEC). It's the second time in as many years that UK took a Livingstone defensive back (Jordan Robinson). Green and Weiers went to the MIAA (Green to Central Missouri, Weiers to Northwest Missouri State). Divisional rivals got in on the run, as Head and Harris-Strayhorn went to Fayetteville State. Cruise and Bryant went to Shaw. Ouch.
Its hard to get a read on Livingstone right now, mainly because their roster page has 404 Not Found error on it. I hope that signal isn't foreshadowing how the win column looks right now.
Week 1 hosting Bluefield – More on that in the Bluefield section

11. St. Augustine's
Coaching changes: Howard Feggins replaced former HC David Bowser. Nearly the entire staff turned over. It's the four head coach since 2019.
Key Losses: WR Jordan Black (Benedict), DT Marcus Davis (Benedict)
Key Returners: QB/WR Deandre Proctor, QB Chris Perkins, LB Lee Sales
If the top of the conference represents stability, its St. Augustine's that is the face of a churning program. Opponents scored more than 30 points eight times. They showed they could at least compete against the CIAA's bottom tier, and that's about it. As an offense, they were among Division II's worst at 11 points a game. Perkins is seasoned at QB but needs to stay healthy for the Falcons' best chance to have success. Proctor really showed that he could probably play multiple positions at the college level after nearly willing the Falcons to a win against rival Shaw to finish the season. So many question marks right now.
Week 1: Opening Season at Lenoir-Rhyne (SAC): Well, this opener is a bit challenging. The biggest thing is that SAU needs to see what it has in a live game, and not get shut out. Those goals are low, but that's where my expectations are right now. Advantage: Lenoir-Rhyne, and look out below.

10. Bluefield State
Coaching Changes: Rashard Alston takes over as OC full-time rather than sharing the role like he did last year.
Key Returners: LB T.J. Gunter, RB Jahdir Loftland QB Devan Freedland, WR Perry Wilder
As the CIAA's newest football squad, there's a bit to know about Bluefield. Big Blue won three games they actually played last season by rather close margins. The games they lost, were huge losses. Still, they have been competitive against the lower tier of the CIAA, meaning that they aren't going to be a doormat. What Big Blue does right is that they can get on the scoreboard against teams that they evenly matchup with. They are rather balanced between the run and pass, and they are a tough out at home. While they likely wont challenge for a CIAA championship, they should be an interesting team to watch down in crossover games against the CIAA South. Much of their offense is back, including the starting quarterback, leading rusher, and key wide receivers. It's a seasoned team.
Week 1 traveling to Livingstone. Bluefield's first game in the conference is a conference foe in a non-conference game. Livingstone has a lot to replace, but plays reasonably well at home. Bluefield didn't travel well last year, but they were overmatched in that game. This game should be a bit of a rubber match, and while I would normally go with the home team in these scenarios, I actually like the Big Blue to win on the smurf turf. The biggest difference will be that I am skeptical that Livingstone's offense has improved much to start the year. That's a shame, because the Blue Bears' defense will likely be able to hang for some time with Big Blue. Advantage: Bluefield State

9. Lincoln PA
Coaching Changes: Frank Turner became the head coach when Josh Dean went into Lincoln's administration. Demetrie McCray became the defensive coordinator in Turner's place.
Key Adds: P/K Andre Jandayan (Morgan State)
Key Losses: DB Kai Gray (graduation), Drew Stephens
Key Returners: QB Isaiah Freeman, DB Eric Best, DB Rontay Dunbar, WR Dah'mear Triplett, RB Amir Gerald
Lincoln returns Freeman, who among the most productive returning quarterback in the conference. Freeman. He rushed for nearly 400 yards to complement the nearly 1700 yards passing he had last season. At last the Lions have some stability at that position. Ditto with Gerald at running back, and a host of returning wide receivers. Lincoln's defense struggled to get pressure on opposing quarterbacks, putting a lot of stress on the secondary as the last line of defense. While the secondary is good, that's just not enough when trying to take the next step. Apparent weaknesses are on the offensive and defensive lines, something that has been a problem in prior seasons. They are just rather young and inexperienced there, and it leaves the Lions susceptible to busted plays.
Week 1 hosting Clarion (PSAC – Thursday): What a fun way to open the season against a rival from another university in Pennsylvania. I like when Lincoln schedules against lower-tier PSAC schools. Problem is, Clarion is likely to test Lincoln's front seven with their run game (two guys rushed for over 1000 yards last year). Moreover, I think Lincoln is going to have to score in the 30s to win this game, and that's an unproven commodity for them if last year is any indicator. Advantage: Clarion
8. Elizabeth City State
Key Losses: WR Cameron Saunders (West Georgia), WR Josiah Hayes (UNC-Pembroke), Juanya Majette (graduation), DB Greg Williams (graduation), WR Zion Riddick (graduation)
Key Adds: LB Demorian Smith (Western Carolina), WR Quinzel Lockhart (Alabama State), LB De'von Grant (Virginia Union), WR Ian Edwards (West Florida), RB Brayson Seaborne (Kennesaw State), DL Jason Williams (Arkansas-Pine Bluff)
Key Returners: QB Chase Williams, DL Traveon Freshwater, DL Raevon Freeman, DB Kaezahn Johnson, WR Darrian Dalton
ECSU is going for a new look with a lot of new faces. They hit the transfer portal hard in the offseason, and snagged quite a bit of pieces that may be able to help them be more competitive this year. They do have some studs on the defensive line in particular, but the offensive line will be relatively inexperienced. Williams will need to be more consistent and effective this year; otherwise, ECSU has some potential replacements beyond (even if they too may be unproven at this point). One area they much improve upon is third down conversions – they only converted 22 percent of their attempts. Oh, and field goal kicking – they made none last year. They should be competitive against the lower half of the CIAA, but there's just so many question marks that I wonder if having them ahead of Lincoln (whom they have matched up very evenly with the last two years) is the right call. Ugh.
Week 1 hosting Catawba (SAC) – Its too much to ask to see if they can take down Cat U, but stranger things have happened. Yes, they are breaking in a new head coach too, but Catawba has just feasted on the CIAA as of late. Advantage: Catawba
7. Johnson C Smith
Coaching Changes: Former SAU HC David Bowser is now the linebackers coach.
Key Losses: QB Malik Evans (WSSU), RB Tyreik Leach (Allen), S Sharrod Simmon (Allen), K Jay Haggins (NC A&T)
Key Adds: LB Jack Smith (Purdue) DT Jordan Stenhouse (Erskine), OL Joshua Beatty (Limestone), OL Kyle Estep (McDaniel), LB Gerald Nathan (Missouri), WR Tyler Schultz, DB Xavier Hill, and WR Blake McCullough (Lenoir-Rhyne), WR Jaden Lockhart (Catawba), S Tynan Tucker (Kent State), DB Bryan Stewart (Catawba),
Key Returners: QB Tyrell Jackson, RB Jacob Newman, RB Tim Newman, Jr., WR Brevin Caldwell, WR Reginald Bryant, DB Latrae Bass, LB Benari Black
JCSU is being aggressive in trying to improve its position in the league under alum and HC Maurice Flowers. In doing so, they took the ECSU approach in being very active in the transfer portal. Stenhouse is a big get, as he had 44 tackles and seven tackles for loss last year. Beyond that, JCSU has a lot of returning talent from a squad that was young last year, particularly at wide receiver. The offensive line is seasoned, but it also struggled against talented opponents. QB depth is a concern after Jackson went down last year, and so keeping him healthy is really important. The running game should be average, and the Caldwell/Bryant combo should be one of the best WR tandems in the conference. JCSU's kicking game was very suspect last year, and shoring that up will go a long way to improving their overall record.
Week 1 at West Virginia Wesleyan (MEC) – What an intriguing matchup. WVWU was 1-10 a year ago and has only won 3 games since 2018. But I would imagine that they see this game as a winnable one. It's going to be a battle of WVWU's QB Nathan Payne and the pass-happy offense versus JCSU's above average secondary. This game is winnable, and JCSU will need to show that they can deliver knockout blows if they want to compete in conference. Don't be surprised if both teams score 30 points. Advantage: JCSU
6. Winston-Salem State
Coaching Changes: OC Chris Barnette (NC A&T) replaces Kam Smith
Key Losses: WR Antjuan Collins (Davenport), DB Deiontae Jones, DL Karron Jeter, OL Kendyl Graves, and DL Cam'rom Perkins (graduation)
Key Adds: QB Malik Evans (JCSU), WR Myles Dillon (Wingate), WR Cameron Cloud (Richmond), RB Myles Wallace (NC Central), OL Dakota McClendon (Fayetteville State), WR Christian Henry (Louisville)
Key Returners: DB Jaylen Ferbee Gullatte, DB Justin Flemming, WR RJ Mobley, RB Asa Barnes, LB Jashahn Rankin, K/P Jobanni Esparza, OL Darrick McLean, OL Keith Quick
Ah yes, WSSU, the enigma. The Rams started the season 0-5 before winning three of the last four games. The Rams had a lot of growing pains last year, particularly on offense. The Rams highly favored the rushing game last year, but it only earned them a palty 3.4 yards per carry. Still, they have a good stable of running backs. The Rams have a lot of QBs on the roster, so they need to figure out something there in order to be successful. The youth at that position cost them games with costly turnovers (i.e. Livingstone – no, we will never forget). They have plenty of talent at WR, but OL may be a mix of seasoned personnel and new starters. Defensively, they should be strong in the secondary and linebacker, but WSSU really struggled on the DL last year. Kicking should be slightly above average with Esparza coming back.
Week 1 traveling to North Carolina Central (MEAC FCS)– NCCU, the conference champs who are reloading, shouldn't have difficulty with WSSU. The thing to look out for is whether WSSU can string together some decent drives to at least get into field goal range. Advantage: NCCU
5. Shaw
Key Losses: WR Elliot Daingerfield, Jr. (Wayne State), DB Jaleel Scroggins and OL Tyrese Bobbitt (exhausted eligibility)
Key Adds: QB Silas Cruse (Livingstone), WR Lasirton Bryant (Livingstone), LB Mehki Dunlap (Lenoir-Rhyne), DE Jalen Banks (Presbyterian)
Key Returners: DB Jay Boyd, QB Christian Peters, WR Ah'Shaan Belcher, DB Akeythio Carson, WR Jon Barnes, FS Jay Boyd, RB Sidney Gibbs, LB Kareem Butler, K Devin Versteegen
Shaw had a tough season last year, headlined by injuries. Gibbs and Belcher headline the offense, and it looks like Andre Brandon isn't back to provide that rushing 1-2 punch they had last year. The quarterback position is an unknown, mainly because of Peters' inconsistency. Could Cruse add stability to the offense? Peters is more of an athlete, while Cruse is more of a pocket passer built like former record setting quarterback James Stallons from the early 2010s. The defensive secondary should flourish with Boyd and Carson, helping to slow opposing offenses. It's the front seven I am little concerned about, especially given the run-heavy nature of the CIAA South. Solve that riddle, stay healthy, and Shaw could challenge for the CIAA South crown. But, we say that every year…..
Week 1 traveling to Benedict (SIAC): Benedict likely isn't going to have much of a drop off in performance from last year. Yes, QB Eric Phoenix, last year's starter, is gone, but they do have QB Aeneas Dennis from Shorter coming in, and he was a dual threat that was their starter last year. Not to mention, DL Loobert Denelus is one of the top linemen in the SIAC. So, running the ball may be somewhat of a challenge. Its another "figure out the QB" scenario, as its likely Peters, Cruse, and even Patrick Blake could play quarterback in this game. Advantage: Benedict
4. Bowie State
Key Losses: WR Qu'ron Winder (Wheeling), WR Kwincy Hall (Morgan State), Mekhi Williams (Concord WV), TE Myles Wright (Morgan State),
Key Adds: QB Amir Jenkins (Sacred Heart), DE Tyrek Kelly (Sacred Heart), LB Kameron Blount (Maryland), DB Mychael Salahuddin (NC A&T), DB AJ Lytton (Florida State)
Key Returners: K/P Justin Zavala, WR Keshane Hinckley, LB Uvel Paul, Jr., DB Jordan Williams, LB Corey Shell
The coaches picked Bowie State to finish second in the conference. Matt Goggans (ahem, former BSU QB) returns to BSU as the Offensive Coordinator, and it's safe to have high expectations from the BSU offense. Goggans coached up some good quarterbacks and wide receivers at the DII and BCS level. It is his first OC job, and his first task is going to be figuring out what to make of BSU's hollowed out offense. QB DJ Golatt (exhausted eligibility), and key WRs are gone. There's no heir apparent at QB, as backup Larry Williams also graduated. The running game wasn't a strength for the Bulldogs last year, and they are relatively young at OL. As previously mentioned, Joshua Pryor is gone due to exhausted eligibility; that same reason is why DB Raymond Boone, DL Ellison Jordan, OL Mark Murphy all are not available for 2023. Bowie's defense should be solid this year, but will it be the same fearsome unit we've come to expect?
Week 1 traveling to Delaware State (FCS): The Bulldogs will play the Hornets relatively close in the second half, but they are likely to be playing from behind. Advantage: Delaware State
3. Virginia State
Key Losses: RB Darius Hagans (graduation), LB Tyrone Fisher (graduation), DL Duane Platt
Key Adds: QB Romelo Williams (Central Connecticut), DB Sivon Pleasant (Norfolk State), WR Kevin Gayles (Norfolk State), DB Tenyeh Dixson (Virginia), LB Mehki Johnson (Arizona), DT Abayomi Kesington (Edinboro)
Key Returners: QB Jordan Davis, WR Tylique Ray, RB Upton Bailey, RB Kimo Clarke, WR Roy Jackson, WR Jalen Spratt, DE Miqueal Pillow-Smiley, DB Kymon Pope, DB Willie Drew, OL Harlen St. Louis, OL Breyon Gaddy, OL Matthew Foster, DT Marteise Phipps
Virginia State returns a lot from last year's 6-4 campaign. That bodes well for a Trojans squad looking to return to the top of the CIAA North. The defense in particular seems set in many different places, while the offense needs to adjust a bit. Expect Williams to push Davis at the QB spot, and some new faces in a running by committee approach with Bailey and Clarke. Potential question marks are at linebacker to help stop run-heavy teams.
Week 1 at Norfolk State (FCS): Its another FCS game for the CIAA, and I am with Coach Frazier that I don't care for these games. Yes, it's a rivalry. Yes, Norfolk State was terrible at 2-9. But still, this scenario favors the FCS school, and I'm not convinced that VSU will have enough horsepower just yet to take down the Spartans. Advantage: Norfolk State (begrudgingly)
2. Fayetteville State
Coaching Changes: Calvin Randall is back at the OC position since Howard Feggins went to be HC at St. Augustine's. Randall has previously coached in this role and has been on staff for many years.
Key Losses: DE Devin Cowan (Southern Illinois), QB Avery McCall (graduation), DB Kenneth Merritt (Defensive Back), QB K'hari Lane (graduation), DB Brandon Barnes-Brown (graduation), WR Braxton Knotts (graduation), K Elton Andrew, P Jacob Young
Key Adds: QB Joe Owens, Jr. (Alabama State), WR Mali Strayhorn (Livingstone), DL Malik Head (Livingstone), DB Theniias Moss (Tennessee-Martin), DB Johran Broadnax (Marshall), DB Caleb Legrande (Campbell), OL Robert Smith (West Florida), DL Roman Johnson (Western Carolina), DL Cameron Cunningham (Saginaw Valley), DB Tylik Edwards (East Tennessee State),
Key Returners: LB Gerald Simpson, WR Barry Elliott, DE Cameron Merrell, QBs Caden Davis and Demari Daniels, DL John Oxce, WR Toshiro Spivey, DL Quran Blount
The safety blanket is gone at FSU – That is Andrew, who along with Young both graduated. Thus, special teams is an unknown quantity for a squad that sometimes likes to play close games. Offensively, FSU returns much of their offense. On defense, yes, they lost Cowan but being able to bring back Merrell, who also flirted with the transfer portal, along with Oxce, means that FSU shouldn't have much of a dropoff. Concerns also exist in the secondary, as they have just lost a lot of experience to graduation. Will FSU develop more of a passing game? Tune in to find out.
Week 1 Traveling to UNC-Pembroke (MEC - Friday) – Well well well, here we have UNC-Pembroke yet again. This time though, its like dumping gasoline on a burning hot fire, as its old nemesis HC Mark Hall and company, formerly of Chowan now sit on the other sideline. Half of Chowan's team transferred to UNCP in the offseason too, so there will be a lot of familiarity on both sides of the ball. UNCP does have to figure out its QB situation too, given that they don't return a starter. Chowan transfer Caleb Pierce could be an option, since he does have collegiate playing time, but its still a bit of an unknown. In a rivalry game, I'm not going to go against Coach Hayes and a seasoned unit, especially given how he continues to somehow stay one step ahead of Hall. Advantage: Fayetteville State
1. Virginia Union (#22)
Coaching Changes: OC Mike Morita went to the FCS, and Luke Bengtsen was elevated to the role.
Key Losses: WR John Jiles, LB Damontay Rhem, OL Darian Bryant, QB Jahkari Grant
Key Adds: QB J'Bore' Gibbs (South Dakota State), WR Nahsir Morgan (Delaware Valley), DL Tajhir Tate (Wagner)
Key Returners: RB Jada Byers, WR Said Sidibe, DE Armonii Burden, LB Shamar Graham, DL Isaac Anderson, P Marvin Holmes, K Brady Myers, OL Justin Meade
Let's just get out of the way that the coaches picked VUU to finish third. That caught a lot of folks by surprise – maybe they know something we don't? Jiles transferred to West Florida. That loss, coupled with some offensive linemen and starting quarterback Grant (all due to exhausted eligibility) means that VUU's offensive is a bit of an unknown beyond Byers, Division II's leading rusher last year. Enter Gibbs, who should push backup QB Christian Reid for the starting job. Gibbs performed well in his limited action at South Dakota State before suffering one injury after another. Still, he's an intriguing prospect that could flourish in VUU's offense. VUU is young on the OL, representing another hurdle to Play 411. The defense and kicking game should be solid though, meaning the Panthers should be a tough out in most of their games.
Week 1 vs Morehouse (SIAC - Sunday, NFL Network): After last season's gauntlet VUU' schedule is rather soft by comparison. Here's a Morehouse team that went 1-9 last year, and really struggled on both sides of the ball. There are key pieces coming back, but it may be too much to ask for a team looking to rebuild to keep up with a VUU squad hungry for a return to the playoffs and a conference championship. Advantage, VUU.