CIAA Second Round Preview
November 26th, 2021 8:00am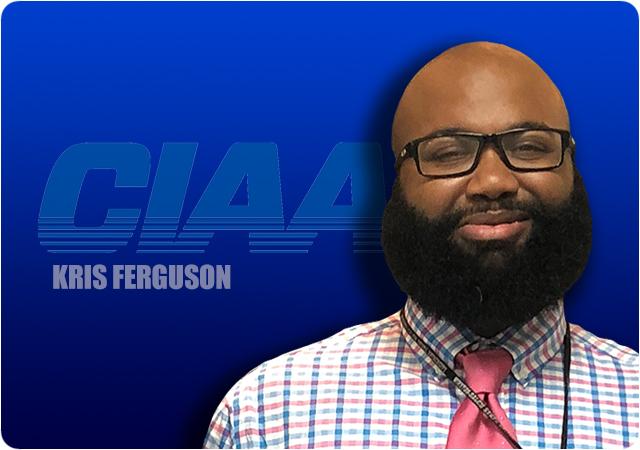 The list of Harlon Hill candidates were released this week. The list can contain two individuals per conference and this year's version includes two stellar candidates from the conference. Those candidates are:
Bryce Witt, Quarterback, Chowan (10 games, 2864 passing yards, 31 passing touchdowns, 4 interceptions): Witt, the 2021 CIAA Offensive Player of the Year, led Chowan (7-3) to its best ever record the school's Division II history, its best start in school history (5-0) and its first ever top 25 ranking. Moreover, Witt ended his career with 99 touchdowns, which is certainly one of the best showings in the conference history. This year, he scored 41 of those touchdowns, including 10 rushing touchdowns, against a myriad of opponents. Witt finished his season in the top 25 in the country in total offense per game (at 301 yards, he currently is at 14th).
Calil Wilkins, Running Back, Bowie State (12 games, 1207 rushing yards, 9 touchdowns): Wilkins is one of those special players who has made an impact regardless of where he landed. Wilkins was the 2017 Mountain East Conference Freshman of the Year and First Team selection, and 2018 MEC Second Team selection at West Virginia State before coming joining the CIAA Champion Bulldogs. This year, Wilkins has really came into focus as a primary running option alongside quarterback Ja'Rome Johnson's running ability. Wilkins has iced away some BSU games, from opponents regardless of whether he got into the endzone or not.
Of the two, Wilkins has the ability to enhance his resume for this award because of the opportunity to play in front of larger audiences during the playoffs. Some of his competition has already been sidelined (think Truman State's Cody Schrader), while other peers (Northwest Missouri's Al McKellar) is still playing. So, its important for the conference and for individual finalists like Wilkins to make deep playoff runs.
Speaking of playoff runs, there a CIAA game this week. So, lets get to it:
Newberry (10-2) at Bowie State (11-1) – NCAA Super Region II Second Round:
Its not common to see a conference get two playoff bids but both participants are forced on the road. That's what happened with the South Atlantic Conference with Runner-Up Lenoir-Rhyne and Champion Newberry. Here, we have a matchup that pits two conference champions against each other, while the Gulf South's West Georgia and Valdosta State duke it out on the other side of the bracket.
On the other side, BSU joins its 2018 team, 2014 Virginia State, 2011-13 Winston-Salem State, and 2006 North Carolina Central (who received a bye) as CIAA teams able to make it to the second round of the playoffs. Unlike BSU's first foray into the warm second round waters, this opportunity includes BSU hosting a second straight game.
Newberry got here by taking down GSC Co-Champ and defending National Champion West Florida in overtime. Newberry did so despite relinquishing an early 14-0 lead, followed by fighting back from a double digit deficit to get into overtime. The Wolves were aggressive in their playcalling against a defense that would have occasional lapses. Moreover, Newberry slowed down a strong UWF offense enough to get past them.
So, BSU faces a similar dilemma to last week. Can they win this game? Absolutely. BSU faces a different style of offense, with a much more mobile quarterback and a plethora of weapons at running back and wide receiver. BSU neutralized Lenoir Rhyne via the strength of its defensive line being able to disrupt timing on passing downs and bottling up the running game. It's possible, to do so again this year, though the added challenge of a mobile quarterback will require a new wrinkle when compared to the last two games (L-R's Grayson Willingham, Fayetteville State's Khari Lane). Keep in mind that BSU's redzone defense should also be a strength, permitting BSU's offense to work as needed.
In the end, Bowie State does have the advantage in this match. It will be interesting if BSU is able to advance to even higher compared to past CIAA teams. But taking down the SAC's Champion will be no easy feat, and we have seen that Newberry isnt going to quit even if down by more than one score.
As always, follow me @d2kferg for Saturday's action, followed by a breakdown of this game and other playoff games on Inside D2 Football on D2football.com's YouTube channel on Sunday, 8PM Eastern/7PM Eastern.