CIAA Preview Week One
September 5th, 2019 12:00am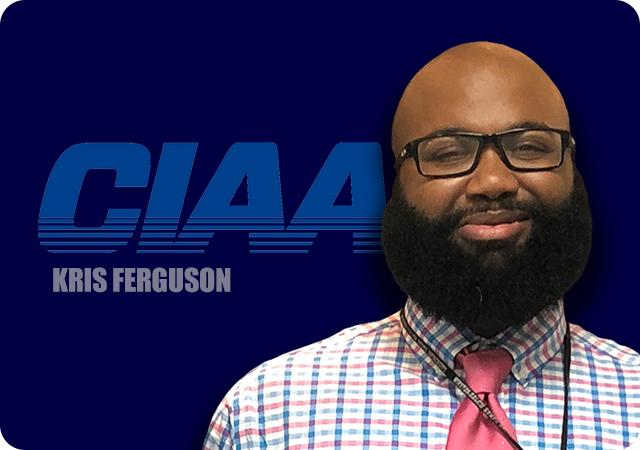 Week zero wasn't particular kind to Elizabeth City State. FCS Hampton found the endzone early and often against the Vikings. The startling fact of the night was the Viking's offensive production. ECSU managed only 65 yards of total offense, which equaled the number of points scored by their opponent. There were some bright spots in their performance, notably WR Zion Riddick's special teams TD return. The Vikings will need to find some offense in going forward in order to improve upon last season's results. Unfortunately, ECSU will need to wait an extended time until September 14 to rebound, as its home game vs Allen has been postponed until November 15 because of Hurricane Dorian.
Playoff seeding doesn't begin when the regional rankings are released. They really begin in week one, as Out of Conference (OOC) games matter for those teams seeking a higher goal than a conference championship. Historically, OOC games aren't kind to the CIAA. Nonetheless, the conference's improving performance should prove dividends this year given what appears to be a friendlier schedule across the Board relative to prior years.
This week's theme is entitled "The Hall of Mirrors", meaning that there are several matchups where teams have similar styles. You may not be able to distinguish these teams even if they switched jerseys and played out the game:
Livingstone @ Clark Atlanta Panthers (SIAC, 7pm Saturday): Both teams like to pass. Both teams are quite careless with the ball. Last year, CAU's opponents had 16 interceptions, coughed up the ball 28 times, and lost those fumbles 10 times. Livingstone, was 10, 14, and 11, respectively. Both also scored about 20 points a game last year, and their starting quarterbacks return. Livingstone is adept at stopping the run, and most of the defensive line anchoring the run defense is back. That could slow down the Clark running attack. I like the Panthers in this game rather than the Blue Bears because of Special Teams. CAU is better at punting, has been more productive in field goals made, and Livingstone has been susceptible to big plays on kick returns and punt returns. A close game for Livingstone that requires them to kick to win scares me.
Benedict Tigers (SIAC) at Fayetteville State (7pm, Saturday): This iteration features two teams with similar win profiles. Both teams win and win big over teams who have losing records, but falter against teams with winning records. Benedict doesn't score a lot of points (21 a game last year), but they play a tough defense that doesn't give up much either. Outside of playing Florida Tech (first game last year), no team scored more than 24 points against Benedict. Benedict does lose their star defensive player, Rickym Holmes, and that's a big hole to fill. Nonetheless, it's hard to go against a team that lives in their opponent's backfield. The Tigers had 86 Tackles for Loss (TFL) and nabbed 28 sacks. They will face a Broncos squad that features similar defensive output (88.5 TFL, 28.5 sacks) with key pieces returning on defense.
The difference between the two teams is a rather strong run game from the Broncos lead by Stevie Green, Donshel Jetton, and Johnnie Glaspie. The Broncos also have two quarterbacks returning who have been rather productive in keeping the defenses honest. Benedict's starting quarterback graduated and is either going to turn to Philip Brown, who is more productive running the ball than passing (TD-INT ratio of 2-4) or a new-to-the-program signal caller. To me, that's what tips the scales in the Broncos' favor.
Lincoln at Lock Haven Bald Eagles (PSAC, 6pm Thursday): Lincoln meets a team who has had similar struggles over the years. The Bald Eagles' wins are hard to come by, as they haven't had a winning season since at least 2011 (that's as far back as their stats go on the website). Lincoln's strengths lie on defense, and this is a team that could surprise a team or two IF the offense can have sustainable drives. Lock Haven's starting QB has graduated, and backup Ethan Persa wasn't particularly effective. The run game is much more effective, with the top two backs rushing for over 1,000 yards total.
Where Lincoln struggles is running the ball. The Lions rushed for a paltry 2.2 yards a game, and that puts a lot of pressure on the run game and the defense. Moreover, the Lions scored less than 10 points a game over the last two season. I can see the Lions continuing to lean on the pass game, but struggling once they get to the redzone. Ultimately, I think that will do the Lions no good in this game, and the Bald Eagles fly away with a win.
Here are this week's most notable games:
Winston-Salem State @ UNC-Pembroke Braves (Independent, Saturday, 7pm): This was originally a Thursday game that was moved because of Hurricane Dorian. The Rams should be debuting a revamped offense with Lawrence Kershaw back in the Offensive Coordinator saddle. The Rams lost a few key pieces on both sides of the ball, but the replacements seem to be capable of filling the gaps. UNC-P is coming off another disappointing 2-8 season, but features a number of returning pieces on offense (QB Josh Jones, leading rushers Josh Sheridan and Quadrin Williams, and leading receivers Quay Threatt and Shammond Hicks). UNC-P is also another school losing a lot of talent to graduation and attrition (particularly Corey West, lead the team in receptions, Colton Weeks and Josh Manns, who were the two leading tackler from last year, and Tyler Hinton and Tajai Lyles, who were the two sack leaders).
Regardless, these two schools play like rival schools, and these games almost always have dramatic finishes. If anything, expect WSSU to start fast and then see what happens in the third quarter. I think WSSU will win the last game of this series (for the foreseeable future).
Bowie State at American International Yellow Jackets (Northeast 10, 12pm Saturday): Bowie State will debut a revised offense with Gaston Cooper calling the signals and a stable of running backs lead by Derrick Kittrell and Calil Wilkins. The defense is largely unchanged, and that doesn't bode well for an AIC that went 1-8 last year. AIC started a redshirt freshman at QB last year who struggled, as he amassed an 8 to 9 TD to INT ratio. Similar outcomes happened with other QBs that played last year. The Yellow Jacket's strength is the running game, led by Samad Davila, who rushed for over 700 yards last season.
A particularly noteworthy stat line is 3rd down conversions. AIC struggled to stay on the field, as evident of a less than 30% conversion rate. That's not good when dealing with a Bowie State squad that is likely to make things really tough for the offense. On the flip side, Bowie's offense is structured to keep the chains moving and keeping a defense off-balance. So, Bowie State should thrive in this game and leave the northeast with a victory.
Chowan at University of Virginia-Wise Cavaliers (SAC; 12pm Saturday): UVa-Wise starts its first season in the South Atlantic with a matchup against Chowan. The Cavs return key pieces on offense, notably QB Tanner Bernard (1429 passing yards, 10 TD, 6 INT) and RB Jamorya Coustin (584 yards rushing). WR Kaian Duverger, Bernard's favorite target, is gone, as well as a leading sack artist Donavan Montague (five sacks). Returning on defense is DL Shavonta Timothy (5.5 sacks) and leading tackler Marcus Tarrer.
UVA-Wise has a number of things working against them. Turnovers are concerning, as they lost 19 of 21 fumbles. The Cavs are not particularly efficient on third downs, converting only 32 percent of opportunities. The Cavs are also working with new offensive and defensive coordinators. But, some of these undesirable attributes is likely to be offset if Chowan hasn't found ways to repair its defense. Most every game last year ended up in a track meet, and its possible that this game could also end up in that same scenario.
I do think Chowan will win this game. The offense has a lot of weaponry at its disposal, and it can result in a lot of points. I think the question will be whether both teams will be scoring well over 30 points.
Virginia Union at Hampton (FCS Big South, 6pm Saturday): Virginia Union opens up their season against Hampton. In case you missed what's going on at HU, here is a recap: The Pirates got Florida State transfer QB Deondre Francois, and the Pirates ran all over ECSU. So, we at least know what the Pirates can do. There's a big difference between the two schools through. VUU has the ability to flip the field with K Jefferson Souza, something that ECSU just was unable to do with an emergency punter. VUU also has the ability to keep Hampton off the field with its stable of running backs led by Tabyus Taylor. VUU's defense is more seasoned too and is likely to put up a bigger challenge both up front and in the secondary.
The game reminds me of Norfolk State /Virginia State 2017. The Panthers have a blueprint to win this game that consists of winning the field position game, winning the time of possession, and playing mistake-free football. Additionally, keeping this game low-scoring would work well for VUU. Its important to know that Hampton's 7-3 record reflect five wins against lower-than-FCS opponents and two wins against FCS bottom feeders Presbyterian and Mississippi Valley State. The big wild card for VUU is QB play, as they will be introducing a new QB and this is a heck of a way to introduce a new passer.
My prediction is that VUU will win this game. It will be close though.
Nothing personal, but these games could get out of hand
Virginia State at Norfolk State Spartans (FCS MEAC, 6pm Saturday)
Norfolk State nearly upset FBS Old Dominion last week. Granted, VSU…*ahem* big State…will get up for "little State". But, VSU is rather imbalanced on offense, and shutting down QB Cordelral Cook shuts down the VSU's offensive potency. I don't see the defense holding up as the game progresses. Norfolk State is my pick.
Saint Augustine's at Lenoir-Rhyne Bears (SAC, 6pm Saturday)
SAU struggled mightily on offense last year and is breaking in a new Freshman QB. Particularly problematic for the Falcons is that he's going to play against a secondary with an All-American on its roster. Not to mention, the Bears, who were Super Region II regional finalists last year, return its start QB. It's not going to be pretty for SAU.
Shaw at Campbell Fighting Camels (FCS Big South, 6pm Saturday)
Shaw is another team that has some offensive challenges and that's going to wear the defense down. Not to mention, no CIAA team has finished close in scoring when they have faced the Campbell. It's not likely to happen on Saturday either.
Wingate (SAC) at Johnson C Smith (6pm Thursday)
The SAC's other playoff participant travels to Charlotte to play JCSU. Wingate really took a step forward last year on both sides of the ball. Watch for QB Shawn Crocker and RB Nijere Peoples to rack up big yards against a struggling defense. It's hard for the Bulldogs to top last season's nine sack game against JCSU, but they could potentially come close.
It should be a fun first week. Keep up to date and follow me throughout this week's journey via @d2kferg on Twitter and Instagram.