CIAA Week 10 Preview
November 5th, 2021 10:01am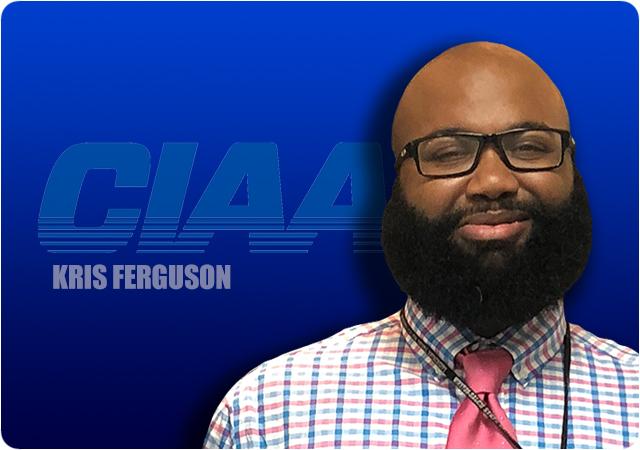 Rivalry week is one of those weeks where anything can happen. And yet, in other cases, it seems like some of the schools are further apart than they have been in recent years in terms of success, talent, and cohesion. But there is another point to make on this week. It's the last time we will see some of the student athletes in a college uniform for the last time. A couple of individuals to know whose seasons will end on Saturday (unless Savannah State wants that 11th game to strengthen the profile – No, I haven't forgotten about that):
LB Devon Hunt, Shaw: Hunt was a phenom from the moment he arrive on Shaw's campus. He was the 2016 CIAA Defensive Freshman of the Year, followed by being an all-CIAA selection in 2017, and the 2018 CIAA Defensive Player of the Year. Hunt medically redshirted in 2019, and returned this year to do what he does best – find the ball carrier, and take them down. Hunt is likely to be on that all-CIAA list when it comes out next week, and that would cap an excellent college career. Plus, what a humble guy he is.
QB Bryce Witt, Chowan: There's no secret that Witt has been one of my favorite players to cover. Witt started as a true freshman for Chowan in 2017, and proceeded to shatter CU's recordbooks. There's the single game passing yard marks that he broke over and over again, and then there is the all time career passing yard and touchdowns marks that he owns. Witt was named to the 2017 All-CIAA rookie team, and was the All-CIAA second team quarterback in 2018 and 2019. All I can say is, thank you for all the fantasy points.
K Jefferson Souza, Virginia Union: Few kickers were as reliable in the conference as Souza. He is the reigning CIAA Special Teams player of the Year, and was an All-CIAA Honorable Mention in 2017. This year, he was listed on the D2football.com preseason All-American team.
DB Walter Watkins, Livingstone: Often overlooked because of Livingstone's results over the past few years, Watkins proved to be fairly reliable in the secondary. Teams sought to pass the ball quite frequently on the secondary, but Watkins also had his fair share of stops. This season, he's third on the team in tackles, and has seven tackles for losses. Impressive for a defensive back.
WR Brandon Joyner, Elizabeth City State: A graduate student who came back for the 2021 season, Joyner proved be a rather versatile player. He's part of a four-deep receiving corps that proved to be dangerous in open space as part of ECSU's pass-happy offense. He's actually second on the team in receiving yards and touchdown receptions. Plus, he functions as the team's punter too, and is averaging about 32 yards per punt. Not bad.
Here is a salute to those graduating seniors who have shared their talents with us over the past few years, and for persevering through what was a very unusual 2020.
This week is a influential week, as two schools have near-term championship aspiration, one school is likely looking for a new head coach, and the others who are wanting to go into the offseason with some success to share.
Back to rivalry week. Games in order of interest:
The Battle of I-95: Virginia State (3-3, 3-5) at Virginia Union (4-2, 5-4)
Its always a battle when these two schools get together. Union and State have had their struggling moments, but they both have been trending upward as the season progressed. Lets note here that VUU has played a rather tough schedule this year, and VSU had a good schedule that they couldn't capitalize. Both of these schools have a lot of experience, particularly on defense, and that's what has kept them in most games.
This game has the makings of a tight, high scoring affair. Both quarterbacks (Khalid Morris for Union, Chauncey Caldwell for State) are seasoned signal callers, and both squads have punishing ground games. Union has a slightly more productive passing game, and State has a better defensive line. Games like this come down to special teams, and VSU has actually been perfect this year in field goals (VUU is 4/8). In a rivalry game like this, its tempting to go with the home team, but I'm going to go for the upset here because I think VSU is a more complete team now with Caldwell leading the charge.
The Commemorative Classic: Livingstone (1-5, 1-8) at Johnson C. Smith (1-5, 1-7)
The first ever black college game's participants are back at it again. Despite the records, this game will match strength versus strength, as in Livingstone's defense and JCSU's offense. Normally, I'd go with defense, but the problem is that Livingstone has a real problem on offense. Its been shut out the last two games. I don't see JCSU adding to their woes in that manner, but I do think the Golden Bulls have enough to give Livingstone the Blues. Advantage, JCSU.
The Raleigh Classic: Shaw (5-1, 6-3) at St. Augustine's (0-6, 0-7)
St. Augustine's has been doing exceptionally well on the social media game. Shaw is going to win the football game. It wont be close, but St. Augustine's is going to have more experience coming into next year after having more than 50 freshman on this roster this year. The noteworthy item for Shaw is that it will end the season improving its record each year of head coach Adrian Jones' tenure. Advantage, Shaw.
The newbies: Lincoln (1-5, 1-8) at Chowan (3-3, 6-3)
These two schools were the last to join the conference for football, so they are paired together for this week (although, for the record, Lincoln and Bowie State plus Chowan and Elizabeth City State is a better paring because of the pairing's proximity – hello conference??). All too often, we have seen Chowan go out with a bang in the way it churns out yardage in this game, so much that they break records doing so. This game features the conference's most potent scoring team facing the conference's least scoring squad.
Lincoln favors the run, and Chowan has been sorta on its heels defensively lately. That means that LincolnWatch (patent still not yet pending) has the Lions one single point ahead of RMAC's Fort Lewis for last in the country. FLC plays rival Adams State (more rivalry week! Both are winless!), so Lincoln is going to need to score something here in order to stay out of dead last. As for Chowan, I think they are going to find it harder to score on Lincoln than the last couple of season, so I don't expect a 50 point margin of victory here. Nonetheless, Chowan has the advantage, and would finish the season with its best ever record in Division II play.
The Last Two Southern Division Champs: Winston-Salem State (3-3, 3-5) at Fayetteville State (6-0, 7-1)
In a game of the "is" and the "has been", you have one school who is at a glass ceiling in FSU, and one who is on the floor in WSSU. FSU will have the opportunity to use this game to prepare to shatter that ceiling against Bowie State. WSSU was trying to get off that floor, but Shaw dropped kicked them last week, and FSU is going to wipe the floor when the Rams. Look, we know WSSU is good for 14 points. They can get spotted the 14 points. FSU is going to turn this game into a track meet. Remember 2019, when FSU turned the ball over five times and won. I do not see them repeating that feat this time. Also of note, is that WSSU is going to finish with their worst record since 2009. King Richard Hayes continues to laugh at the Rams. Advantage: FSU
Dogs and Ships: Elizabeth City State (3-3, 3-5) at Bowie State (6-0, 8-1)
When I was trying to come up with a title for this unnamed game, I was like ships like Vikings, or ships like Championships? Anyways, this game is going to be entertaining. ECSU runs an offense full of short passes, and that can help neutralize the aggressive Bowie State defense. ECSU does struggle as its game goes on, and that could prove problematic for the quarterback and rushing attack. Moreover, Bowie State has found some diversity in its offense, as its running game beyond Ja'rome Johnson has been very productive lately. ECSU's year is the best its been lately, but its going to end with a thud. Advantage: Bowie State.
As always, follow me on Twitter @d2kferg for all of Saturday's action. Tune into the D2 Show on Sundays at 8 Eastern / 7 Central on d2football.com's Youtube and Facebook channel.