CIAA Week 10 - Rivalry Week
November 3rd, 2023 12:00am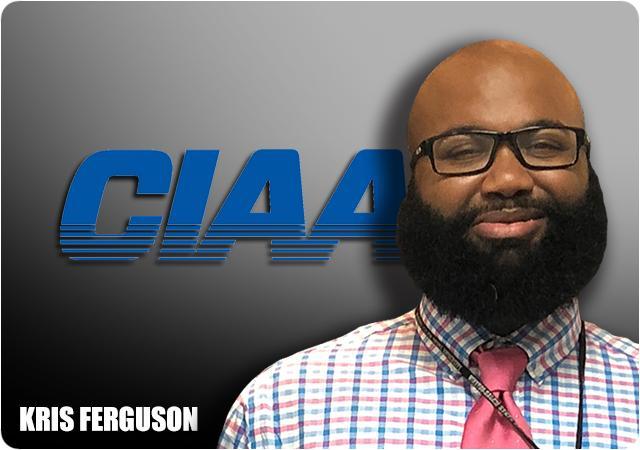 Notes from this week:
Fayetteville State is 7th in the regional rankings, while Virginia Union is 10th. Virginia State is not in the poll.
VUU and VSU are ranked in the coaches poll.
JCSU put down WSSU for the first time in the last 22 tries. Most of the players weren't even born the last time this anomaly happened.
VSU put up 75 points on Lincoln. Cruel and unusual punishment.
JCSU secured their non-losing winning season since 2013.
My candidates for player of the year
Offense: Lincoln QB Isaiah Freeman, WSSU QB Daylin Lee, Lincoln WR Malachi Langley, VUU RB Jada Byers
Defense: VUU DL Isaac Anderson, VUU DL Armonii Burden, VSU DB Willie Drew, WSSU DL Camar Kyle, SAU DL Adam Aiken (side note: I typically am very off base here)
Special Teams Player of the Year: FSU K Jacob Meneses, JCSU K Alejandron Morrillon, JCSU PR Dirk Cureton, VSU PR Roy Jackson III
Freshman of the year: WSSU QB Daylin Lee, Bluefield State QB Isiah Teel
Welp, its week 10. The end of the regular season for 10 of 12 teams. Its been a wild ride, but I suspect the best is yet to come.
Game of the Week
Battle of I-95: Virginia State (6-1, 8-1) at Virginia Union (6-1, 8-1) – Fayetteville State has been in the biggest games of the year (at VUU, then Johnson C. Smith), but the Broncos get to sit this one out in what is now the "biggest game of the year". This game is one of the top games to watch in Division II this week. VSU comes into this game off a total dismantling of an improved Lincoln team, something VUU did two weeks ago. Both squads are playing for their playoff lives. VUU is 10th in the region, while one would have to think that VSU is on the outside looking in.
These two teams have different offensive styles. VUU is more smashmouth football with their run game, while VSU is more active and mobile reminiscent of what today's spread offenses look like. Don't be surprised to see VUU line up in an I-formation. That's how old school they can look. On defense, VSU ranks near the top of the nation in pass defense efficiency, while VUU continues to be the nation's leader in rushing yards allowed. They haven't allowed rushing touchdown all season.
What this game will come down to is whether VSU can close out drives. The Trojans tend to make things very adventurous (missed extra points? Settling for field goals instead of touchdowns? Turnovers?) and that tendency can lead them down some dark paths. VSU has an advantage in the return game, but kicking and punting favors VUU. Keys to the game for VSU is whether quarterback Jordan Davis and company can prosper in the pass game, because I don't expect them to get much in the run game. For VUU, will running back Jada Byers and the run game grind out the game and keep VSU on the sidelines. When you're living adventurous, then you need every edge you can get, and I think that VUU will win this game with a field goal. Advantage – VUU
The Commemorative Classic: Livingstone (4-3, 4-5) at Johnson C. Smith (5-2, 6-3) – Objective number 1 is that this game makes it to the finish. It's such a heated rivalry that there's always the risk that it doesn't finish. What's fun about this game is that it's going to be a chess match. These two teams have explosive wide receivers, and Livingstone quarterback Marcus Drish is one of the conference's more consistent signal callers. JCSU's defense has been stellar all season, and its special teams has been an x factor. That's going to be the difference in this game. Advantage: JCSU
Raleigh Classic: Shaw (2-5, 2-7) at St. Augustine's (0-7, 0-9) – The season has sort of crashed and burned for a Shaw team that was expected to contend for the southern division title. Who are we kidding, we say that EVERY year. The woes have mounted up, from marginal offensive line play, inconsistent quarterback play, and questionable defense. St. Augustine's is better on defense, but the offense has even more struggles than Shaw. This game isnt gonna be a barn burner; think of it as more of a dramatic telenovela. This game has upset special written all over it. Advantage: St. Augustine's
Bowie State (4-3, 5-4) at Lincoln (PA) (3-4, 4-5) – I'm afraid that Lincoln has hit a ceiling in the win column this year. BSU has found some stability in its offense, and have been living with prosperity. It's not that Lincoln can't compete, its moreso that I don't expect its defense to hold up against teams in the middle to upper echelon of the conference. Still, progress. Advantage: Bowie State
Bluefield State (0-7, 1-8) at Elizabeth City State (1-6, 2-7) – Bluefield comes crashing into the season finale, and things have not gone particularly well in their first full season back in the conference. Its not because they cant move the ball though. Here, they go toe to toe with an ECSU team that's also struggling in aspects, but certainly not on defense. The Vikings have held their last two opponents to under 20 points. I'm tempted to take Bluefield in this evenly-matched game, but I suspect that ECSU has some payback that they are ready to dish out and will use their running game to help get the W. Watch out for ECSU WR Quinzel Lockhart and Ian Edwards, a tandem that is dangerous. Advantage: ECSU by a little bit
Winston-Salem State (2-2, 4-5) at Fayetteville State (7-0, 7-2): The unstoppable object meets the immovable force. Its WSSU, still the southern division's most productive offense, matching up against Fayetteville State defense that's giving up just under 13 points a game. This game could turn into the 2018 game in which WSSU reduced FSU to rubble by eclipsing 50 points, or a turnover-filled slugfest like 2021 that could see FSU do alot wrong and still emerge victorious. FSU just has too much to play for. Plus, WSSU's defense and special teams plays as if its Christmas Day, as they are prone in all three phases of the game to give out gifts. Will the game be high scoring? No. Will the Rams spoil the Broncos' playoff chance? They are capable, but No. Advantage: FSU