CIAA Week Two Preview
September 13th, 2019 12:00am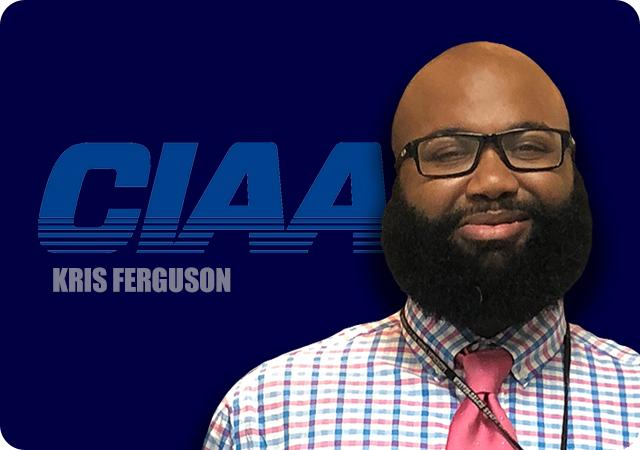 The theme of this week is inspiration. We should be inspired by several outcomes and near positive outcomes that we experienced in week 1. Lets talk about that briefly.
Virginia Union knocked off FCS Hampton by double digits by shutting down the Pirates in the second half. The Panthers' defense really checked the Pirates' offense, as the secondary registered two interceptions and only allowed three third-down conversions. The QB Khalid Morris – WR Charles Hall connection lead to three receptions, three touchdowns and 152 yards of productivity.
Livingstone deserves a lot of credit for proving a lot of individuals wrong with a convincing win over Clark-Atlanta. QB Miles Hayes completed passes to nine different individuals in the effort. The Blue Bears scored 24 unanswered points after being down 13-0 in the second quarter. That's resilient.
Fayetteville State shut down a Benedict team that was supposed to be contending for the SIAC East division. The Broncos scored the contest's first 33 points, with two touchdowns via fumble recoveries. The defense really harassed the Benedict QB all night.
Shaw didn't win and weren't projected to; however, but they seem to have found some balance on offense, and that was commendable. Former Kentucky State QB Torrin Campbell provided some passing punch in the effort, and true freshman RB Sidney Gibbs accounted for 134 yards of total offense in the affair. The Bears' defense also came up with two interceptions.
Bowie State looked rough at times. A QB switch from Gaston Cooper to Ja'Rome Johnson made the difference, as Johnson paced the conference on the ground with 172 yards. The defense was on fire, as it held American International to 35 yards on 33 rushes. That's an old school affair.
There were some dark times last week, and those cannot be ignored. They include the following:
Lincoln and Saint Augustine's each gave up over 55 points. Both defenses just were overwhelmed, and both offenses just struggled. JC Smith also fell into this bucket, as Wingate predictably scored 42 points.
Winston-Salem State returned to their old giveaway persona, as they ceded yet another game to an opponent with fourth quarter lack of execution. This has been a recurring theme since 2017. Yes, the offense showed some flashes that it would be rather productive, but the Rams just made too many mistakes. Two interceptions proved costly, but not as much as 14 penalties. They allowed UNC-Pembroke to score 17 straight points to win the game.
Virginia State also reserved a spot on the dark side. The Trojans had an uncharacteristic six turnovers against Norfolk State (four fumbles, two interceptions) that all but negated the 502 yards of total offense they racked up.
Chowan came out to some haymakers from UVa-Wise, and found themselves in a 21-0 hole before they woke up and scored a safety. Special teams and ball security in particular left a lot to be desired, as the Hawks surrendered two touchdowns via a fumble recovery and a punt return for touchdown. Ultimately, the offensive line got manhandled and the Hawks converted just three of six redzone attempts for points.
All in all, the conference whiffed on week 1. So, onward we go into redemption Saturday. Week 2 is a critical week as a conference, as there is a healthy slate versus the South Atlantic Conference (SAC). The CIAA needs to win a couple games to improve the out-of-conference record against in-region opponents. Winning this week is highly critical for playoff seeding. The games against the SAC are as follows (in order of criticality):
Lenoir-Rhyne (AFCA #8, D2football.com #14) at Virginia Union (AFCA – Receiving Votes, #27)
This game just became that much bigger after seeing what VUU could do last week. LR played Saint Augustine's and thoroughly dominated them from the start. The Bears are going to see that playing the upper reaches of the CIAA are much different than the bottom performers.
They keys to this game are simple. VUU will need to demonstrate that they can have sustainable drives, something they didn't have to do against Hampton. The Panthers only converted one of thirteen third down conversions last week, and that isn't going to work against LR. Also, LR has a really good DB that should test QB Khalid Morris. Also, the defense should have its hands full with a deep LR offense that returns most of its key plays from last year's deep playoff run.
Projected Winner: VUU. The Panthers learned last year that taking losses against SAC teams do not help their resume. They should respond accordingly and pick up a hard fought win.
Wingate (AFCA #19, D2football.com #19) at Fayetteville State
Projected Winner: Wingate. It's now been 11 years since FSU has beaten a non-CIAA/SIAC OOC opponent and I don't think that will change this go around. FSU's offense isn't a high powered one, and I think that Wingate will wear down FSU similar to what happened last year. FSU feasts off of special teams and turnovers and Wingate is a rather disciplined team; thus, FSU is going to have to win this game by driving down the field.
UNC-Pembroke at Virginia State
Projected Winner: Virginia State. VSU has a more consistent and productive offense than WSSU has. VSU's senior leadership on offense should put pressure on the UNC-P defense. UNC-P will test the Trojans, but VSU fares well at home. That said, the keys to the game VSU solving the turnover problem and whether or not UNC-P starts in a characteristically slow way.
Catawba at Winston-Salem State
Projected Winner: Catawba. These two appear even on paper, but in reality that normally means that the SAC has the advantage. I'm just not convinced that WSSU can play a complete game for four quarters, especially on the OL/DL, nor am I convinced that the defense can provide the stops in a close game. Keep in mind that Catawba's QB situation is a bit of a mystery here, but that may not matter if the WSSU defense cant sack anyone.
Saint Augustine's at Mars Hill
Projected Winner: Mars Hill. SAU's defense is going to have its hands full with WR Craig Rucker and I don't see Mars Hill getting caught off guard like they did last year against Shaw. Granted, one would think this is a winnable game, but the same rules regarding CIAA/SAC parity used for WSSU/Catawba apply here too.
The rest of the conference's schedule is as follows (in order of interest):
Bowie State (AFCA Receiving Votes #26) at Shaw
Projected Winner: Bowie State. Bowie State certainly has some question marks on offense, particularly in the passing game. Will BSU be able to put the ball in the air? Or will the defense be strong enough to hold while the offense figures things out. Shaw should have a more potent offensive attack than AIC and an equal defense to the Yellow Jackets. This is a trendy upset pick IMO, but Shaw has really not fared well in potential upset games over the past few years.
Alderson-Broddus at Chowan
Projected Winner: Chowan. Okay, so the Hawks now face a top 50 quarterback in Joe Czelusniak and a strong passing attack to match a rather potent passing attack. The Hawks have the tools to match. This could come down to who can stop who. It's another potential shootout of a game, with the winner needing to score at least 35 points.
Elizabeth City State at Livingstone
Projected Winner: Livingstone. The Blue Bears showed off last week against Clark Atlanta, and face a struggling ECSU team that is still in a rebuilding mode. The Vikings had extra time off because of Hurricane Dorian, so they should be thoroughly rested. Still, the Vikings are a big question mark, as we don't really how they will perform against more comparative competition. Look for the Blue Bears to continue spreading the ball on offense, while the defense continuously checking the Vikings.
Johnson C. Smith at Benedict
Projected Winner: Benedict. I wonder how productive JCSU will be on offense in this game, as they have struggled in recent years. Benedict took some lumps against Fayetteville State, but they did score on defense and that alone gives me pause on whether JCSU can sustainably move the ball. I don't expect this game to be a high scoring one.
As always, follow me on @d2kferg on Twitter for all the latest happenings around the conference.