CIAA Week 2 Preview
September 8th, 2023 12:01am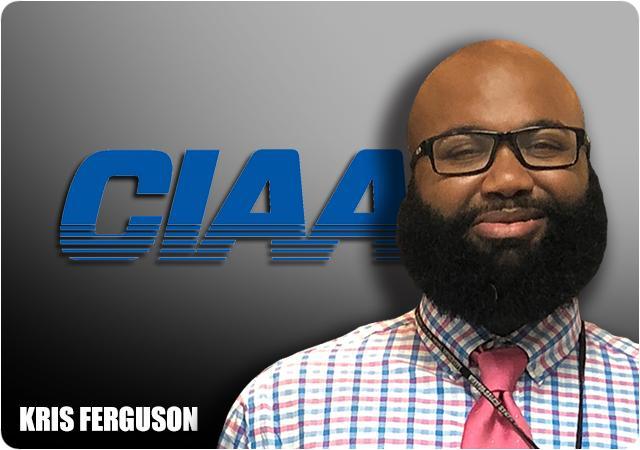 Bowie State and Virginia State's sweep over FCS opponents shows the degree to how far both schools have retooled their bench. BSU's win is the more impressive one, as it shut down Delaware State's offense despite sustaining key losses on defense. The second coming of Amir (Jenkins, not Hall) has arrived, stabilizing the QB position via the transfer route yet again. Virginia State's offense featured an Trojan exploding at tailback (Upton Bailey, 185 yards rushing), reminiscent of what dominant VSU teams traditionally look like – strong running attacks and a passing attack that keeps opponents from keying in on the run. JCSU's win also looks good considering their inability to close out opponents last year and the fact that their win over a hapless West Virginia Wesleyan was on the road. Week 2 is shaping up to be even more interesting. Read on to find out more.
Game of the Week
Bowie State at #25 Davenport – Signs point to this year potentially being a year where Bowie gets back all their licks from last year. If that will happen, then they will need to take down a GLIAC team, albeit a different one from last year. Davenport boasts a steady hand in QB Jason Wittaker, and favors the pass. That setup leads to a game of strengths in DU's passing game against Bowie's secondary that's notorious for picking off opposing QBs. Bowie and Davenport's run games are about the same: not exactly the greatest.
All wasn't glitz and glam for Bowie State last week. The Bulldogs had way too many penalty yardage (97), underperformed on third down conversion (4/14), and its rushing attack was subpar (its best rusher only averaged 3.5 yards per carry). Still, defense travels, it's got a passing attack that should be better than last week, and it's hard to count Bowie out, as I learned last week. Advantage, Bowie State
Intensely Watch These Games
#23 Lenoir-Rhyne at Fayetteville State – Can Fayetteville State bounce back against a high powered L-R offense? Can it get some consistency and sustained drives on offense to give its defense a rest? I'm a bit skeptical here, as FSU always seems to sputter out against SAC competition and play from behind. It just cannot afford to do so against a balanced L-R team. Advantage, L-R
Walsh at Johnson C. Smith – This game represents a real test for JCSU. Walsh is coming off 24-21 win over West Liberty in which it scored on some big plays rather than sustained drives. JCSU has to avoid turnovers in this game so that it does not give the Cavaliers short fields to work with. Walsh resorted to the ground game for much of its offense, while its secondary allowed WLU's QB Rudy Garcia to complete 35 passes. JCSU should have a passing game similar to what WLU does. That is a plus. It just has to hope it has enough depth to reign in a run-heavy attack. If it doesn't, then Walsh will run away with this one. Advantage, JCSU
Saint Augustine's vs Elizabeth City State – (Down East Viking Football Classic): The DEVFC always entertains, and not just at the tailgates. SAU should find the competition a little easier to manage than what they encountered last week. ECSU can show they are much improved by taking the next step here. The Vikings cannot afford to surrender multiple interceptions again this week, as SAU has shown in the past that allowing them to stick around could lead to a team's demise. For SAU, it also has to find an identity on offense, one we just weren't able to see last week (i.e. three first downs, 52 yards of total offense). Advantage, ECSU
Tusculum at Virginia State – After nearly racking up 500 yards of total offense, VSU takes on SAC-foe Tusculum in a non-conference game. TU has the majority of its defense back from a year ago, but has a lot of new faces on offense. Last week, the Pioneers gained 316 yards split 60/40 between passing and rushing. Of note, TU was pretty good on third down, converting 47 percent of their tries. On the downside, TU had five turnovers. Yikes. VSU could keep TU's offense sidelined for some time in this game, which could be a plus. Additionally, VSU's defense was able to nab two turnover last week, a feat emblematic of last year's turnover machine. TU should give VSU some fits, but VSU at home should get them over the top. Advantage, VSU
These Games Can Get Really Good or Really Bad
Winston-Salem State at Ohio Dominican – If you ignore WSSU's first half against NCCU, then things certainly look more promising. The Rams outscored NCCU 21-10 in the second half after NCCU ran up the score in the first half. WSSU opted not to get on the QB carousel that other schools opted to do, sticking with true freshman Daylin Lee. For comparison's sake, WSSU only had three games with more than 300 yards of total offense last season. Last week, they opened with 312 yards of total offense. Where WSSU struggled, was on defense, as they netted no sacks. That's a problem.
Ohio Dominican went to Notre Dame College and ended up losing by two points. ODU showed the ability to rack up yards, but were unable to regularly convert third downs (only two). WSSU's front seven will have its hands full, as it is possible that ODU regularly tests that part of the defense rather than try to go to WSSU's strength.
The last time ODU went up against a CIAA school (Virginia State, 2021), they barely got by with a win. WSSU has a chance to take a win, but it may be too lofty of a goal right now against a club that is a consistent winner. Still, they have an opportunity to show that they can be a tough out. Advantage, ODU.
Lincoln at Post University – Post University is a newer Division II football program, so much that they haven't garnered a Division II win yet. So I imagine the Bald Eagles have this game circled as one where they can pick up that elusive win. They can wrack up yards on offense, and Lincoln's defense should have its hands up. This game is yet another strength versus strength in a passing attack versus a secondary. Lincoln does need more consistency on offense, whether it is the run game getting in gear (minus QB Isaiah Freeman running), or getting more out of the passing game than it did last week. Nonetheless, things look promising for Lincoln when they are in games with more evenly matched opponents. Advantage, Lincoln
Emory and Henry at Bluefield State – Bluefield had such a good showing last week against Livingstone. Who starts at quarterback will be intriguing, especially as last year's starter Devan Freedland wasn't available, and it was true freshman Jai'Que Hart who stole the show in last week's rout. E&H is much better than Livingstone though, and they dismantled Mountain East-favorite Concord in their opening weekend. Though I will say, I think Concord may be a bit of a paper tiger right now. Nonetheless, this game should show how far Big Blue has come, and how far it has to go. Advantage, E&H
#24 Virginia Union at Shaw – Shaw didn't score last week. Its important to set that stage, because one would have to think they started this season with a thud. VUU also started slow, but the way they finished off Morehouse shows their potential for scoring punch. This matchup does feature two premier running backs in VUU's Jada Byers and Shaw's Sidney Gibbs. I think VUU's defensive line will slow down Gibbs' and one of Shaw's three quarterbacks will need to figure out a way to unlock the passing game to release pressure off the rushing game. Advantage, VUU
Uh Oh
Livingstone at Catawba – Livingstone really has its hands full against Catawba. The offense doesn't seem to have an ability to stretch the field, and a dink and dunk pass game isnt going to net you much. Catawba netted four interceptions against ECSU last week, and it occurred when the Vikings want to go to the intermediate and long-range pass plays. Moreover, Livingstone attempted 54 ruing plays last week, and only managed a meager 114 yards out of it. Yikes. Advantage, Catawba
You can follow me @d2kferg on Twitter and Instagram to follow along with Saturday's Actions. Go CIAA!