CIAA Week 4 Preview
September 26th, 2019 9:00pm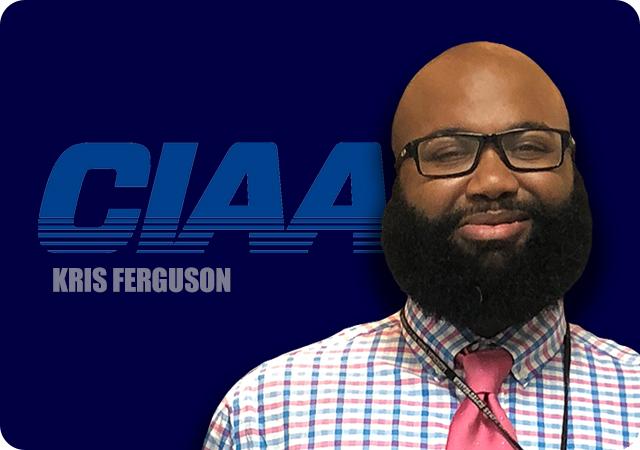 The NCAA Division II showcase game between Shaw and Chowan most certainly did not disappoint. The teams combined for 859 yards of total offense and an astonishing seven turnovers. Shaw ultimately won this game 48-47. Chowan lost really by the slimmest of margins, a Bryce Witt two point conversion pass that narrowly escaped TE Dominic Floyd's outstretched hands. That's how crazy this game was to watch. You had to credit both schools for showing all sorts of resolve. Consider the following events:
The game features some incredible scoring swings. Shaw went into halftime with a 27-0 lead. It was quite an incredible offensive display the Bears, who had been lacking this level of scoring punch for quite a few seasons;
Just when you though Chowan couldn't come back, the Hawks scored 28 unanswered points in the third quarter. Chowan actually took a 41-33 lead in the fourth quarter. I mean the Hawks showed why they are the conference's leader in total offense and scoring offense. It had to be the largest comeback in school history;
Shaw QB Torrin Campbell was clutch in this offense. The former Kentucky State QB went flat in the third quarter, but he notched a last minute touchdown and rushed for a two-point conversion to tie the game.
A game like this ends up with casualties, and this game was no exception. Shaw's star LB Devon Hunt ended up getting wrapped up with an apparent injury, while Chowan's 2nd string RB Deshaun Wethington's injury is going to sideline him alongside starter Tyrell Freeman.
What else is happening around the league?
Bowie State is now ranked in both DII polls. The Bulldogs are 24th in the latest D2football.com poll and 23rd in the AFCA Coaches poll. The Bulldogs were the second CIAA team to torch Alderson-Broddus for a big win.
Winston-Salem State won a road game against Tuskegee. TU is a tough place to play, and the Rams won behind a turnover-free game from QB Dominique Graves. The defense really checked the Golden Tigers with three interceptions.
Virginia Union won over Johnson C. Smith, but it took two field goals from K Jefferson Souza and a pick-six by Sterling Hammond to get them a comfortable winning margin. VUU's offense has been rather flat the last two games. Its not getting much production from RB Tabyus Taylor, and its passing game is racking up yards with little to show for it. JCSU led this game 19-14 to start the fourth quarter behind the strength of its running game. Folks, JCSU is going to be a really tough out.
Livingstone continues to benefit from a soft schedule. The Blue Bears are one of three conference teams that are undefeated against Division II (the others being Bowie State and Virginia State), though its competition are a combined 1-7. With that said, the Blue Bears are converting a blistering 53 percent of third downs and continuing to distribute the ball to multiple targets better than Amazon delivers packages.
Shhhh….the Trojans are sneaking up on you. Virginia State quietly won 34-7 over St. Augustine's. RB Demetrius Strickland rushed for his second-straight 100 yard game, while the defense has nine sacks overall.
Speaking of St Augustine's….
I didn't want the St. Aug saga to suck all the oxygen out of the room. Nonetheless, it's a compelling storyline that's worth mentioning. In case you missed it, the school fired Head Coach Tim Chavous. As a history lesson, this is not the first time that SAU has shed a head coach before the halfway point in a season. Its only happened to the last three head coaches on staff, including Michael Costa (2014) and Michael Morand (two years later). The divorce has been messy each time, with Costa and Chavous pinning the blame on Falcons AD George Williams. If you don't know, Williams is the famed track coach who was been instrumental in SAU winning well over 30 national championships in track. Chavous let his feelings be known, and it made me ponder a few things. If you're curious about my research, then zoom to the end and read what I pieced together. For the second time in five years, the Falcons will be led by a dual Interim HC setup with DC Okesa Smith and QB Coach Reginald Cooper taking the reins.
Its crossover week! The south travels north this week. This week's matchups (in order of interest)
Winston-Salem State (1-2) at Virginia Union (2-1)
This is always a particularly interesting matchup. WSSU hasn't had a breakout game yet, though you always feel like they are close to making it happen. The Rams are averaging 344 yards a game to complement its 19.3 scoring average. VUU has been rather flat on offense lately, and has been earning the bulk of its 327 yards via the air. This game will come down to details. WSSU has been converting nearly 46 percent of its third downs while VUU's defense has been allowing teams to convert 40 percent of third downs. VUU has really struggled on third downs too, only converting 23.5 percent. Moreover, VUU has been very undisciplined this year, with 116 yards of penalties this year. I don't expect an offensive explosion given that both schools have a pretty good secondary. VUU's most certainly got the edge on special teams with Souza (and WSSU doesn't have much faith in its kicking game).
Projected Winner: WSSU. Something doesn't seem right about VUU's offense. Plus, WSSU has been a fast starting team, and that's been putting pressure on VUU to play catch up. So, I think WSSU's going to pull off the mild upset.
JC Smith (1-2) at Virginia State (2-1)
JCSU gave VUU quite a scare. Neither team is relying much on the pass to get their points, but JCSU is taking it to another level. The Golden Bulls are passing for only 56 yards a game. VSU and JCSU are ranked two and three in rushing yards a game, lead by VSU's Demetrius Strickland and JCSU's Emanuel Wilson. Wilson is certainly a person to watch, as he leads the conference in rushing so far. Neither team is giving up much on the ground either, as VSU and JCSU give up 96 yards and 108 yards, respectively.
Projected Winner: Virginia State. The difference lies in the pass game, as VSU's gives up nearly 90 fewer yards in the air than JCSU. I don't think JCSU will be very productive in the pass game, while VSU has a more capable pass game. Combine that with JCSU's appetite for penalties (122 yards a game), meaning that its likely that costly penalties could extend drives. That will make the difference in this game.
Chowan (1-2) at McKendree (0-3)
This game should be interesting because of Chowan's offense. McKendree is rebuilding after the loss of star QB Reece Metcalf to graduating, though it has had some close games. Each club has some struggles. Chowan ended up in overtime last week partially because of poor special teams. Chowan's punting average (21 yards net) is atrocious, so much that its third worst in Division II. A partially blocked punt and return set up the game tying touchdown last week. McKendree's ills including being last in DII in sacks and having a negative 1.33 turnover margin.
Projected Winner: Chowan. Chowan probably won't win this game as easily as it should, but McKendree's really struggling. This should be a good bounce back game for the Hawks' offense.
Edward Waters (0-3) at Shaw (1-2)
Edward Waters is an NAIA school playing a DII schedule. The Tigers are seeking to go to DII as soon as next year. EWC played a close game against SIAC power Morehouse, but struggled against middle-of-the-road Lane College last week. EWC is a predominantly passing team, which seems to exacerbate its third down struggles. Shaw does give up about what EWC earns in passing yards. That should keep things interesting.
Projected Winner: Shaw. The Bears are starting to roll at the right time, so I expect big points however they desire to earn them.
St Augustine's (0-3) at #24 Bowie State (3-0)
The fascinating part about this game will be whether SAU has a different level of play given everything that's happened. SAU has had more success in the air than on the ground; nonetheless, its offense is amongst the bottom in the country. The Falcons are only scoring 9.3 points a game and have the fourth worst total offense in the country. Moreover, Bowie State is tops in the country for third down defense (14.3 percent)
Projected Winner: Bowie State wins big at home
Fayetteville State (2-1) at Elizabeth City State (0-3)
It's the Down East Viking Football Classic, and FSU is this year's guest. The Broncos enter this contest with a sky high 2.33 turnover margin, and its opportunistic defense has played a major factor in the 36.7 points per game scoring average. FSU isn't exactly lighting it up on offense, but its serviceable enough to get them far. The opponent, ECSU, is DII's least productive offense at 120 yards a game and is barely outside off the CIAA's scoring basement at 10 points a game. ECSU is playing musical chairs at QB, as Kedrick Patterson made his season debut last week. It's the third quarterback that's played for the Vikings this season.
Projected Winner: FSU, and it wont be close. We didn't talk about the return game, but FSU always remains a threat to nab big returns, particularly with PR Tyeous Sharpe and KR Brandon Smith.
Livingstone (3-0) at Lincoln (0-3)
This is a game that's more Lincoln's speed. The Lions have a marginally acceptable passing offense that's maybe a good year away from being able to carry the team. Lincoln's struggles are two-fold. First, no team maintains the ball for fewer minutes than Lincoln at 25:45 a game. Secondly, the Lions live in the penalty box, surrendering 125 yards a game. Conversely, the Blue Bears lead the conference in ball control (35 minutes a game) and points given up (12 points a game). What the Blue Bears do best is pass the ball to everyone it can; thus, you cannot focus on one player. It's not uncommon to see seven or more players with at least one reception in the box score.
Projected Winner: Livingstone. Yes, Lincoln has improved, but Livingstone has too.
St. Augustine's, Continued
It's hard to win when you're consistently seeking to replace staff. The Falcons hemorrhaged staff at an alarming rate. Chavous didn't have coordinators to make it two seasons during his tenure, but that trend started before he even arrived at the school. Here's a history.
| | | | |
| --- | --- | --- | --- |
| Year | Head Coach | Offensive Coordinator | Defensive Coordinator |
| 2012 | Michael Costa | Jermaine Gales | Tremayne Henry |
| 2013 | Costa | Ben Coates | Henry |
| 2014 | Costa/Morand | Morand | Freddie Aughtry-Lindsey |
| 2015 | Morand/Chavous and Johnathan Kelly | Chavous | Errick Hargrove |
| 2016 | Chavous | Jason Mai | Arun Gomez |
| 2017 | Chavous | Alvin Parker | Ed Pointer |
| 2018 | Chavous | Kameron Smith | Kevin Jones |
| 2019 | Chavous/Smith&Cooper | Teyon Thames | Okesa Smith |
*Costa was released after week one of the 2014 season. Morand was placed on administrative leave after week two of the 2016 season. Chavous was placed on administrative leave in 2018 but later returned.
St. Augustine's timeline
August 2018 – Assistant AD for Compliance Tara Davenport leaves. The replacement is not listed on the SAU website and Davenport is still listed as Assistant AD for Compliance in certain areas of the site.
July 2019 – Chavous proclaims that this is his best recruiting class ever
August 26, 2019 – Dr. Sheila Benton begins as Assistant AD for Compliance
September 7, 2019 – Season begins with a blowout loss to Lenoir-Rhyne
Monday – Chavous is fired via a tweetstorm, including referencing that the school didn't have the compliance officer for some time and that a strength and conditioning coach position went vacant just before the season started.
Tuesday – AD Williams releases a statement, essentially stating that athletes need to meet the school, conference, and NCAA eligibility rules.
As always, follow me via @D2kferg on Twitter and Instagram for another fun weekend.