CIAA Week 4 Preview
September 22nd, 2023 12:00pm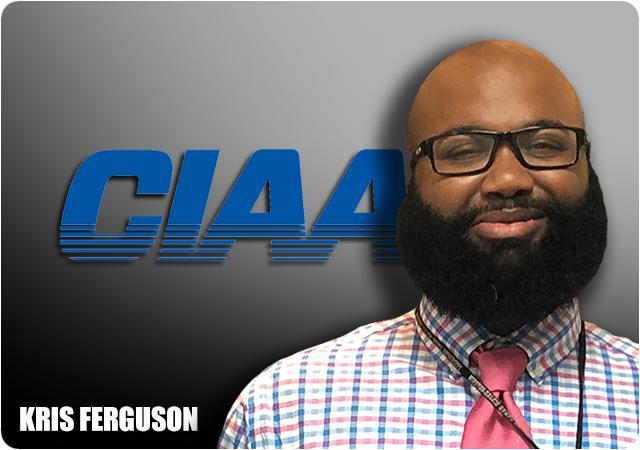 Its been a long week, and I am ready for Saturday. Read on for tomorrow's preview.
Saturday at 1pm
Johnson C. Smith (2-1) at Lincoln (PA) (1-2): JCSU has come a long way on the defensive and special teams, and it showed in last week's win over Bluefield State. The Golden Bulls' Tyler Schultz blocked two punts that really helped JCSU flip the field. Even more remarkable is that JCSU won this game with its high powered passing attack sidelined. If JCSU becomes overly reliant on its rushing attack, then that one-dimensional approach could result in more pressure on the defense and special teams to bail out the offense yet again. For Lincoln, the 1-2 record is more a reflection of its opponents. The Lions snatched defeat from the jaws of victory against Fayetteville State last weekend when the Broncos won on a last second field goal. The problem was that Lincoln could have went up by 12 points in the fourth quarter, and instead settled for a field goal to put them up only eight.
This game is going to be very interesting, and it is great that it will be played in the early segment. Advantage: Lincoln, who has the more consistent and potent offense.
Saint Augustine's (0-3) at Bowie State (2-1): SAU has a schedule that is just brutal. Their opponents thus far include Lenoir-Rhyne, Elizabeth City State, Virginia State, and Bowie State are a combined 9-3 at this point, and Virginia Union looms next week. Who at the league office did they tick off? Look up the word futility in the dictionary, and you will find SAU's offensive next to it, and for good reason. They are dead last in the country in total offense (122 yards), and second to last in third down conversion (only 4 all season), first downs (25), and scoring offense (6.3 points). Expect Bowie State's pillows to be fluffed with feathers on Saturday. Advantage: Bowie State Bold.
Saturday at 6pm
Fayetteville State (1-2) at Virginia Union (3-0): This game has some of the luster knocked off of it given both teams' results; nonetheless, it still should be a rather entertaining one. Both teams are still a work on offense, but VUU seems to be slightly ahead on offense. VUU gave up big plays last week to Livingstone (more on that later), and FSU has been prone to engineering some big ones, especially with WR David Baros. Special teams for both teams is even, with FSU's new assortment of kickers already being accustomed to the legacy of past FSU kickers and game winners. This game could come down to ball control, especially with quarterbacks on both teams who are prone to tossing interceptions. The VUU rushing machine is unlikely to stop with Rashard Jackson and Curtis Allen. Advantage: VUU
Livingstone (0-3) at Virginia State (3-0): Quick – Name a high school in Virginia that has two players in this game who played quarterback at the school during their prep years. One possible answer would be Dinwiddie High School, where both Livingstone QB Brenton Hilton and Virginia State ROVER Kymon Pope both played (and, where record-setting former CIAA quarterback Bryce Witt hailed from just before these two played the position). That lineage of QBs doesn't go unnoticed, as Hilton became the fourth quarterback to play for Livingstone this year, and he gave VUU fits in route to passing for 313 yards. On the opposite side, Pope and the VSU defense are looking to profit off of Hilton if Hilton has another four interception outing like he did last week. VSU starting RB Upton Bailey is now out for the year because of injury, but Romello Williams seems to be rounding into shape as the starting QB. This game has the feeling of a trap game for VSU, but the safe money is still with the Trojans. Advantage: VSU
Bluefield State (1-2) at Winston-Salem State (1-2): Bluefield State needs to be careful with turnovers. WSSU's secondary is notorious for interceptions, and already have five on the season. WSSU showed flashes of dominance last weekend, especially to open up the second half. Both schools are starting two freshmen QBs, and both have the ability to open things up. WSSU's QB Daylin Lee has been more consistent, but face a test with Bluefield's league leading passing defense (74 yards). Neither team rushes the ball particularly well. In this case, go with the home team. Advantage: WSSU
Sunday
Shaw (0-3) at Elizabeth City State (1-2): This game was moved to Sunday because of the impending weather event on the coast. I am wondering how well ECSU's field will drain after a rainstorm (if it is anything like prior years, then this game could be an old school mudfest). There must be something Raleigh's drinking water with the way Shaw and St. Augustine's scheduled their games. Shaw opened up with Benedict, Virginia Union, and Bowie State (a combined 9-1). As a result, statistical analysis is somewhat meaningless here for Shaw, who faces a team that isn't on that level at this point. What I do like about ECSU is that they have found something with their Zechariah Adams-Duckson leading the rushing game, just as Shaw has settled on QB Silas Cruse to lead its passing attack. Keep an eye on turnovers here, something that Shaw has not managed to tamp down, while ECSU has been adept at creating at times. Nonetheless, I think Shaw may find success slowing down the run, and I think they will find the win column this weekend. Advantage: Shaw