CIAA Week 5 Preview
October 1st, 2021 2:00am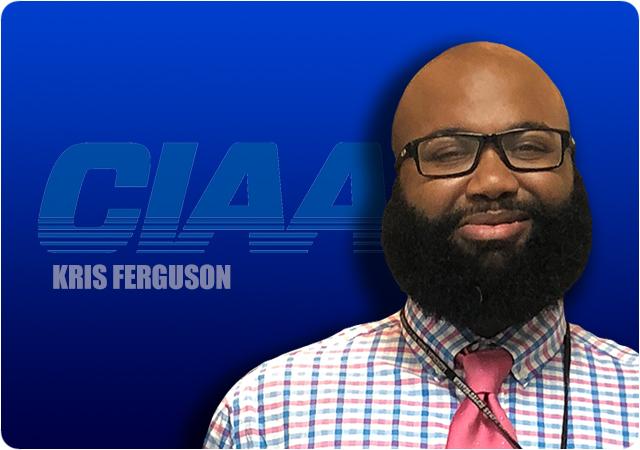 Lets talk about a few numbers in this week's column: 2, 9, 11, 13, 16, 20, 28, 32, and 46. What do these numbers represent?
Well, they are scoring averages of the CIAA's 12 football playing teams through four weeks: Lincoln (2 – dead last in the country), Virginia State (9), Winston-Salem State and Livingstone (11), Saint Augustine's (13), Johnson C Smith (16), Elizabeth City State (20), Virginia Union and Shaw (28), Bowie State and Fayetteville State (32) and Chowan (46, or 4th best ).
There's a clear divide as to what it takes to have won a game, and it resides between 16 and 20 points. JCSU has had their chances to win, only watch it slip away late (before last week's shellacking by Virginia Union). The team on the other side of that divide, ECSU, is worth a full discussion a little later.
The reasons for the scarcity in points for the winless teams have some similarities. Those reasons include (with national rank to all 163 teams in parenthesis):
| | | | | | |
| --- | --- | --- | --- | --- | --- |
| | Redzone Offense Conversion Rate | Third Down Conversion Rate | Total Offense (yards per game) | Scoring Defense (Points per Game) | Total Defense (Yards per Game) |
| Virginia State | .200 (162) | .282 (139) | 199 (154) | 29 (99) | 397 (110) |
| Lincoln (PA) | .143 (163) | .186 (158) | 158 (161) | 32 (115) | 314 (47) |
| Livingstone | .400 (156) | .211 (154) | 198 (155) | 37 (146) | 331 (61) |
| Winston-Salem | .778 (80) | .316 (127) | 254 (145) | 22 (63) | 281 (23) |
| St. Augustine's | .667 (112) | .103 (163) | 136 (162) | 59 (162) | 531 (161) |
| JC Smith | .375 (157) | .286 (137) | 284 (135) | 20 (43) | 332 (53) |
| | | | | | |
| ECSU (to compare) | .600 (134) | .293 (134) | 258 (143) | 40 (151) | 427 (126) |
| | | | | | |
| Best in Category in CIAA | Chowan (.905) (30) | Chowan (.420) (50) | Chowan (448) (26) | Bowie State (16) (16) | Bowie State (158 or 2nd) |
| Second Best in CIAA | Fayetteville (.900) (32). | Bowie State (.411) (54) | Fayetteville (390) (65) | Shaw (19) (36) | Fayetteville (212 or 6th) |
Some things come to apparent. Its clear to see that perennial contender Virginia State is rebuilding this year after. The Trojans just haven't been able to sustain its passing offense as its two sophomore quarterbacks are learning on the job. Lincoln scheduled better this year, and its defense has given them a fighting chance. The offense just hasn't come through, as it has had one offensive touchdown this year when it entered the redzone. The same story exists for Johnson C Smith, with a little more success.
What about Winston-Salem State, who clearly has better measurable across the statistical category as a team? Don't be fooled. WSSU is prone to settle for field goals, meaning that it can't get into the endzone either. WSSU got into a hole early against ECSU, and the Vikings made them pay. The Viking faithful warned us about this issue, but I certainly didn't listen. Touché, Vikings. WSSU's defense has kept them in games, but it seems like the defense bends beyond a reasonable tolerance late in games. What were winnable games, don't seem so much anymore, and that's a problem for a restless fan base. The offense belongs on a milk carton, as its been missing for far too long. Perhaps WSSU had a premonition about what was going to happen on Saturday, as it posted a head coaching vacancy on its website this past Friday.
This week's games feature the North Division schools hosting the South Division in the last round of crossovers. Games in order of interest are as follows:
Shaw at Virginia Union: This game features a pair of two win teams looking to keep pace with the divisional leaders. Both schools have been very quiet, but are thrusted into the forefront this weekend. Both schools features a serviceable offense, though Shaw's offense is more dynamic. The defenses are similar, and Shaw's secondary should have its hands full with VUU wide receiver Charles Hall. The difference here I think is whether Shaw starts slow in this game. That seems to be a consistent theme for them this season, even against lowly Lincoln last week. If they can jump out to a lead early, then they can win this game. Virginia Union remains an enigma, as they have beat up on two overmatched opponents, hung with FCS Hampton until late, and we wont mention the game against Valdosta except that it happened. This game has the makings of a high scoring affair. Advantage: Shaw
Livingstone at Elizabeth City State: ECSU is looking to make it two straight wins for the first time since 2017. Livingstone is still searching for its first win since week four in 2019. Livingstone has a defense that could make this game interesting, but again, the offense leaves much to be desired. Expect ECSU to attack LC's secondary, as the pass game is the strength. The pass game features three up and coming receivers: Zion Riddick, Cameron Saunders, and Brandon Joyner. That's going to be a lot for Livingstone to cover, especially given the lack of depth beyond defensive back Walter Watkins. If Livingstone wins this game, its because they were able to disrupt ECSU's timing on passes or even rack up sacks. ECSU doesn't run the ball well, and is the second worst in the country AND conference in allowing tackles behind the line of scrimmage per game at nearly 12 per game. Advantage: Elizabeth City State
St. Augustine's at Virginia State: Someone has to win this game, right? In this battle of winless teams the question becomes whether Virginia State can get its offense in gear somehow. That stat line I used for most allowed tackled behind the line of scrimmage? St. Augustine's is the worst offender of that in the country and conference, at 13 times per game. The reason? It's poor offensive line play. SAU wants to pass, but plays are slow to develop, risking those sacks and losing plays. Virginia State's defensive line is a strength. But again, can Virginia State at least score 20 points here? Advantage: Virginia State
Winston-Salem State at Chowan: This game represents a big offensive test for Chowan, because WSSU does know defense. I expect Chowan to want to atone for that 77 game outburst that WSSU has on its homefield years ago, but I don't expect WSSU surrendering more than 30 points in a slugfest. The defense is a great test leading up to an even more aggressive defense showing up week after next on the Hawk's doorstep. WSSU's offense cant find its way out of a wet paper bag, so the defense might even need to score to keep up. Advantage: Chowan
Johnson C Smith at Bowie State: The Golden Bulls are going to be tested by the conference's leading defense. VUU was a tough defense, but comparing BSU to VUU is like comparing regular Tylenol to Tylenol Extra Strength. Both can knock out opposing offenses', but you get the point. JCSU won't go away easily, but this should be a game in which Bowie State pulls away in the second quarter. I don't expect a shutout this week though. Advantage: Bowie State
Lincoln at Fayetteville State: The most interesting part of this game is how far will FSU have to drive the field in order to score? One bright spot for Lincoln remains punter AJ Laudet, has he averages more than 40 yards a punt. Fascinating. Otherwise, Lincoln is at risk of being held to single digits in points again. So, let's set a goal here: The RMAC's Fort Lewis averages 3.5 points a game. The Northern Sun's Minot State scores four points a game. If Lincoln can score seven points in this game and Fort Lewis gets shut out (which is not beyond the realm of possibility), that means FLC and Lincoln would be tied in average points per game. Score 14 points and the Lions will leapfrog three teams. Can they do it against a suffocating FSU defense? Advantage: Fayetteville State
As always, I remain dedicated to providing you with excellent coverage on Saturdays. Follow me @d2kferg for game coverage. Also, you can see me on Sunday evenings with other columnists on The D2 Show, a weekly live broadcast showcasing games happening around the country. The show airs on 8 Eastern/7 Central on D2football's YouTube channel.