CIAA Week 7 Preview
October 15th, 2021 1:00pm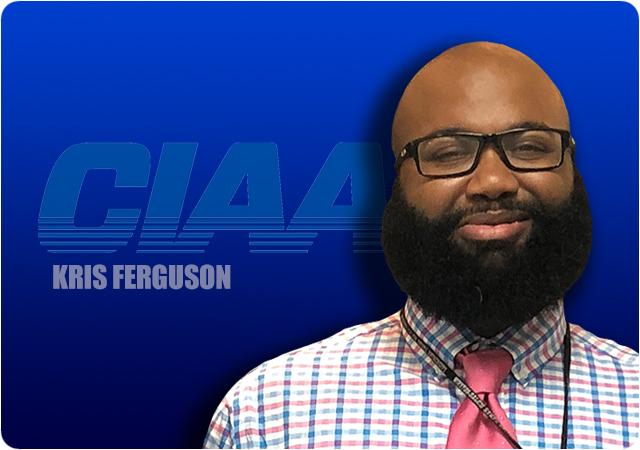 The divisional races became clearer after last Saturday's result. Bowie State took down Chowan's vaunted offense, and Fayetteville State outlasted Shaw. That means Fayetteville State has a two game lead on everyone in the south (including the tiebreaker with Shaw), while Bowie State has to outlast some schools on their schedule who are highly interested in holding a tiebreaking victory over them. Week 7's storylines aren't exactly sexy, except for the game of the week. Nonetheless, lets try to make this round fun.
Games in order of interest:
Virginia State (2-1, 2-3) at #12 Bowie State (3-0, 5-1)
VSU is riding a two game win streak entering into this weekend against rival Bowie State. VSU found lots of life in taking advantage of an ECSU squad that wore down on both sides of the ball as the game progressed. The Trojans exploded for 35 points, with 28 of them coming in the second half. Bowie State's 14 points might pale by comparison, but the defensive battle of last week against Chowan should equally count for what VSU put up. Do not expect a Trojan horse to dismantle Bowie's unblemished D2 record this week. Do expect penalties though, as Bowie State and Virginia State average a combined 200 yards of penalties a game. Yuck. Virginia State particularly committed many false start penalties last week, and that doesn't bode well when lining up against that vaunted BSU front four. I'll be curious to see what kind of offense BSU puts up this week, as sometimes they can get stale during the game. Advantage: Bowie State #bitedown
Virginia Union (2-1, 3-3) at Chowan (2-1, 5-1)
Chowan invokes the 24-hour rule (i.e. what happened last week stays there), and they need to do that quickly if they want to remain relevant heading deeper into league play. This week, they find themselves matched up against a VUU team that's been uneven this year. VUU has been under the radar this year as they have sought to rework their offense. The result has been more reliance on the passing attack lead by Khalid Morris. VUU and Chowan are great at third down conversions (they are second and first, respectively). The defensive side tells a different story, as Chowan only permits opponents a 24 percent conversion rate, far lower than VUU's 40 percent conversion rate. Not to mention, a passing attack increases the likelihood of sacks, and Chowan is good at that. If VUU wants to win, then it really needs to leverage its punting game to force Chowan into mistakes or to drive the length. It also has to limit their own mistakes, because I wouldn't expect a ton of rush yards from the Panthers this week. Advantage: Chowan #roughside
St. Augustine's (0-3, 0-5) at Winston-Salem State (1-2, 1-5)
The battle of basement teams continues with St. Augustine's traveling to WSSU. SAU continues to struggle on offense, and things have gotten worse with them giving up 16 plays behind the line of scrimmage (it was 12 two weeks ago). Livingstone's offense backed off on SAU after the first quarter. Suddenly, the remaining games do not look winnable for the Falcons. WSSU was up 26-0 well into the fourth quarter against JC Smith last week, and looked more energized under newly minted offensive coordinator Kam Smith. I image WSSU will have similar success this week and establish its first win-streak, and I am particularly interested to see how well SAU's offense holds up against an average defense. Advantage: WSSU #weseered
Shaw (2-1, 3-3) at Livingstone (1-2, 1-5)
It's the CIAA's annual Bear festival, featuring the Livingstone Blue Bears, and the Shaw (Plain 'Ol) Bears. Livingstone excited the winless column last week against SAU, but now turns its attention to a much stouter foe. Shaw comes into this game after a heartbreaker last week, but remains on track improve their record every year since 2015. That streak would continue if they sweep all four games. Watch for Shaw to exploit Livingstone's defensive weakness, as Shaw leads the conference in rushing at 184 yards a game, while Livingstone surrenders 160 yards. Livingstone has struggled on offense this season too, and you're likely to see futility for them. If only someone offered a blue pill that could restore the Blue Bears' offensive vitality. Advantage: Shaw #GoBears
Elizabeth City State (2-1, 2-4) at Lincoln (0-3, 0-6)
The ECSU Vikings took an L against an underrated Virginia State squad last week, as they routinely stalled out on drives. What better game to attempt to shift into first gear? Lookout for ECSU's trio of WRs, who are all top eight in receiving yard in the conference. While Lincoln's defense is much improved, Lincoln's offense has been stalling all season. Teams are not blowing out the Lions as they have been in prior years. Speaking of, Lincoln has fallen behind schedule on improving its scoring average after VUU shut them out of the endzone and uprights last week. The Lions need 16 points now to catch up with the other single-digit scoring schools in the country. Does ECSU have it in them to allow Lincoln to score 16 while scoring 17 or more? Advantage: ECSU #VikingPride3x
Johnson C Smith (0-3, 0-5) at Fayetteville State (3-0, 4-1)
Our last game involves mismatch, plus its homecoming for FSU. JCSU gave FSU a scare in 2019, but that team featured a much more potent offense. FSU didn't light up the scoreboard last week against Shaw, but expect that to happen this week against a team that gives up about the same average number of points that FSU likes to score (31 points). How FSU will get there? Its likely going to be the passing offense, as JCSU is dead last in the conference in passing defense. Advantage: FSU, and Happy Homecoming Broncos. #AttitudeCheck #BroncoPride
You can follow me for all of Saturday's CIAA action on twitter via @d2kferg. You can also see my thoughts on games on Sunday's D2 Show at 8pm Eastern/7pm Central via D2football.com's Youtube Channel.