CIAA Week 7 Preview
October 13th, 2023 12:00am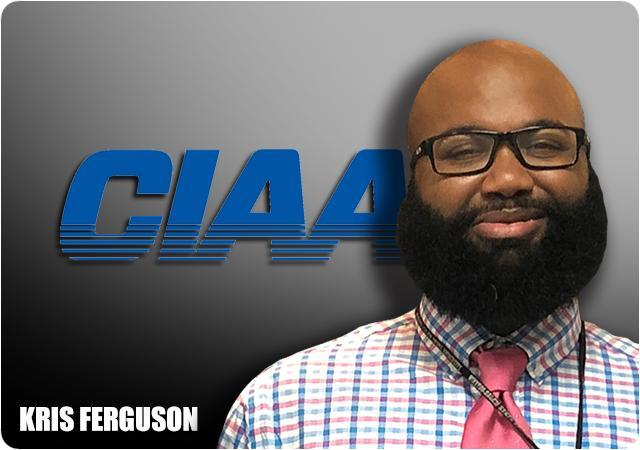 Highlights from this past week:
Virginia State is ranked for the first time since 2018.
Livingstone's kicker Jason Zapata kicked a 50, 39, and a game-winning 44 yard field goal in the win over WSSU.
Speaking of Livingstone, they seem to have a potent quarterback-wide receiver combo in Marcus Drish – Devontay Deloatch not seen suiting up for the Blue Bears since the Drew Powell - Jalen Hendricks days almost a decade ago.
Both VSU and Livingstone executed two fake punts in their wins last week.
Lincoln's 52 points were the most scored by the Lions since 2012.
V_U had a running back rush for over 240 yards (Jada Byers for VUU, Kimo Clarke for VSU)
Speaking of St Augustine's….
I didn't want the St. Aug saga to suck all the oxygen out of the room. (I also wrote that same opening sentence back in 2019. That's how much I could copy and paste this story) St. Augustine's opted to fire head coach Howard Feggins on Friday for cause (playing three snaps with an ineligible player). (Un)Luckily for the Falcons, they don't have any wins to forfeit this year. Nonetheless, it's a compelling storyline that's worth mentioning. In case you missed it, the school fired David Bowser at the end of last season. Before him, they fired Tim Chavous after week 3 2019.
As a history lesson from the Week 4 2019 Column, Updated: This firing is not the first time that SAU has shed a head coach before the halfway point in a season. Before Bowser's termination at the end of the season, it had happened to the last three head coaches on staff, including Michael Costa (2014), Michael Morand (two years later), and Chavous. The divorce has been messy each time, with Costa and Chavous pinning the blame at the time on Falcons AD George Williams. If you don't know, Williams is the famed track coach who was been instrumental in SAU winning well over 30 national championships in track. Chavous let his feelings be known, and it made me ponder a few things. If you're curious about my research, then zoom to the end and read what I pieced together. For the second time in five years, the Falcons will be led by a dual Interim HC setup with defensive coordinator Okesa Smith and quaterbacks coach Reginald Cooper taking the reins.
Now, we have defensive coordinator Jody Owens taking the reins. All I have to ask is: WHO WOULD WANT THIS JOB???
Game of the Week: Bowie State (2-2, 3-3) at #22 Virginia Union (3-1, 5-1)
Bowie State is streaking in the wrong direction with two straight losses. They now have to face another CIAA North contender in VUU. What is problematic here is that Bowie State and VUU are both run-first teams. The problem is that Bowie is amongst the worst in the conference in running the ball, and now lines up against the nation's leader in rushing yards allowed. Ouch. Not to mention, VUU's barely serviceable passing game has been just enough to keep some heat off of (insert running back name here, because you know, they probably will rush for over 100 yards). Advantage: VUU
Bluefield State (0-4, 1-5) at #25 Virginia State (4-0, 6-0)
Who had Bluefield on their bingo card as leading the conference in passing yards? They've pulled off that feat with two freshmen quarterbacks directing the offense. Whomever starts at quarterback now faces VSU's very efficient pass defense. Big Blue has had trouble stopping the run, and VSU RB Kimo Clarke lead VSU torching Bowie State's defense on the ground last week (445 yards to be exact). VSU just may want to heed recent history – CIAA teams ranked 25 in recent memory have laid an egg in their first week in the polls and never heard from again that season. Advantage: VSU
Elizabeth City State (0-4, 1-5) at Lincoln (PA) (2-2, 3-3)
The fighting Isaiah Freemans have been on a roll, and they have averaged 31 points a game. Remember the days of long ago when they could barely crack five points a game?? Seems so long ago. LUPA also surrenders 30 points a game. This game does have the potential to be an entertaining one, because ECSU, despite their record, have been improving on offense with Donoven Davenport as the signal caller. The run game has disappeared, but they have really flexed a strength at Wide Receiver (Quinzel Lockhart, the CIAA WR of the week comes to mind). For Lincoln, they have the ability to break a ceiling if they win this game, as they haven't won four games in a season since joining Division II. ECSU is just going to have to play a strong game to slow down the Lincoln offense. Advantage: Lincoln
Livingstone (2-2, 2-4) at Fayetteville State (4-0, 4-2)
Fayetteville State seems like they are sleepwalking right now. The Broncos won 7-0 over winless St. Aug, and the offense has been rather meager lately. Enter, Livingstone, who is averaging 319 yards of offense over the last two games. There's a challenge to be had, and one has to wonder if now Livingstone is the one who could push FSU. The Broncos only average 15 points a game. Still, its hard to bet against a Richard Hayes-coached team, no matter how wonky the offense looks right now. Maybe they can learn from the mistakes the prior two LC opponents have incurred. Advantage, FSU
Winston-Salem State (2-2, 2-4) at Shaw (2-2, 2-4)
WSSU cant close games for the second game in the row, and Shaw managed to pull one from JCSU last week. On paper, WSSU should be the favorites. But they don't close out teams early, and leave themselves susceptible to defeat. Moreover, the Rams just don't play well on the road, as they are averaging one road game a season over the last two seasons. Shaw is still trying to figure out the right combination on offense. These two teams are the worst in the conference in pass defense. Advantage: Shaw
St. Augustine's (0-4, 0-6) at Johnson C. Smith (3-1, 4-2)
There's the aforementioned turmoil at St. Aug, and its leading me to believe that JCSU's annual pregame opponent funeral wasn't just for the Falcons as a team, but for Feggins' job. JCSU should have an easier task on the ground against a SAU defense that gives up nearly 200 yards. The running game should give them enough of a breather on the passing game, as quarterback Robert Adams continues to struggle in leading the pass game. SAU's offense just continues to struggle in putting up points. Advantage: JCSU