CIAA Week 8 Preview
October 22nd, 2021 4:00pm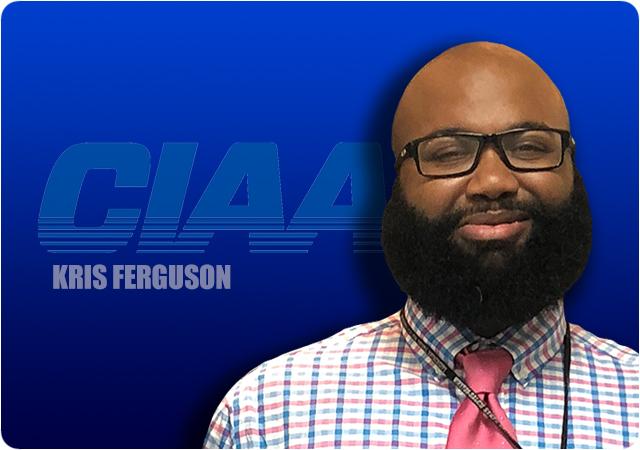 Last week was a remarkable for a few reasons:
Bowie State had to survive a surge from rival Virginia State. VSU has been finding a groove on offense lately, and it was refreshing to see VSU put up a valiant fight. VSU scored 41 points in the second half alone after falling behind 21-3. Both teams finished with over 500 yards of total offense in this thriller. While many followers may be concerned with how many points BSU surrendered, consider that VSU did score via special teams and was able to convert on some short field positions. VSU also threw a wrinkle into things by starting former NC Central starter Chauncey Caldwell in this game, its fourth quarterback to start a game this season. Caldwell had a bit of a steady hand in the game. Also noteworthy is how both schools had some breakout rushing performances this week, as VSU's Darius Hagans rushed for 199 yards and BSU's Calil Wilkins rushed for 168 yards. Bowie State continues to lead Division II in defensive touchdowns with six, including a pick six that it had in this game.
Virginia Union sowed the pretender label onto Chowan, as the Panthers ran around and over the Hawks. VUU had 562 yards of total offense, including 356 yards on the ground. VUU had a pair of 100-yard rushing performances from its running backs (Jada Byers, 213 yards and Rodney McKay, 127 yards) in the effort. The outcome was particularly surprising, especially since Chowan's defense had been adept in slowing offenses on the ground. VUU had numerous scoring drives of more than 80 yards, and that can demoralize a defense. This game also featured two plays of more than 90 yards (McKay's 98 yard rushing touchdown, and Chowan's Imeek Watkins with a 100 yard kickoff return). The loss pretty much ends the conversation about Chowan's playoff hopes.
Lincoln turned away Elizabeth City State for the second time in three seasons. The Lions had some good fortune on special teams, and on the ground as well. Running back Samuel Jordan rushed for 113 yards, while quarterback Andrew Banks added 100 of his own. Also noteworthy was how Lincoln kept ECSU's offense off the field, as they kept the ball for 38 minutes in this game. That's a really long time.
Other notables includes:
Fayetteville State put on a show for its homecoming, as quarterbacks Khari Lane and Avery McCall completed passes to 11 receivers.
Winston-Salem State's defense pitched a shutout against St. Augustine's.
Shaw turned the ball over three times, but managed to pull away from Livingstone in the second half. Livingstone's defense is hanging tough in conference games, but its offense remains much to be desired. Shaw's running backs continue to show excellent depth, and Sidney Gibbs and Andre Brandon both scored a touchdown.
Games in order of interest
#10 Bowie State (4-0, 6-1) at Virginia Union (3-1, 4-3)
Bowie State lines up against yet another challenger to the Northern Division throne. This time, VUU stands ready to take their best shot at BSU. There are some things for both teams will need to do to win this game.
For VUU, it will need to continue to use the threatening run game to open up some passing lanes. VUU's offense has been best when it tilts more towards the rushing attack, and when it has success doing so. Such a strategy allows them some control over the game, as it keeps the BSU offense off the field. That last point is important, as BSU has been known to get hot and score in bunches. I think it will be interesting to see if VUU maybe uses quarterback E'mond Caldwell more in this game, as he is more of a creative and physical runner, whereas starting quarterback Khalid Morris likes to throw the ball more. Morris was banged up early against Chowan, and it was Caldwell who steered the offense to victory.
For BSU, it will need to find ways to use its pass game to open up the run game. There have been critical moments in the last two games in which the combination of Calil Wilkins and Ja'rome Johnson on the ground have led to big plays. Moreover, its defense needs to shore up quickly, because VSU has provided a blueprint on how to attack BSU's aggressive defense. BSU isn't known to give up big plays via the air, but we saw what could happen if the Bulldogs underestimate their opponent. That threat especially exists if Morris is the signal caller for VUU.
In the end, VUU has been relatively underwhelming against BSU over the last couple of seasons. Maybe I am underestimating the Panthers here, but I'm going to ride with the top dog until someone can cage it. Advantage: Bowie State
Chowan (2-2, 5-2) at Elizabeth City (2-2, 2-5)
Both teams are licking their wounds and are riding two game losing streaks. The difference here is the quality of competition. Lincoln surprisingly grounded ECSU's pass-happy attack, and that followed VSU wearing down the young Vikings' offensive and defensive lines. BSU and VUU slowed Chowan's pass-heavy game too.
Expect both teams to try to work out some frustrations here. Especially Chowan's defensive line, and ECSU's secondary (who leads the conference in interceptions with 10). This game should have a lot of yardage, especially since ECSU's quick passing game is going to be an attempt to neutralize the aggressive CU defense. Still, I think Chowan is going to be more successful in getting into the end zone than ECSU. Advantage: Chowan
Livingstone (1-3, 1-6) @ Winston-Salem State (2-2, 2-4)
There's not much love lost between these two schools, though it has been a lopsided affair on the football field. WSSU's performance has been improving, but it's easy to say that when you're playing two straight winless teams. The difficult level on defense will increase to finish the regular season. First up is Livingstone, who is prone to slowing offenses. I think the defensive players are playing offense too since the Blue Bears are also prone to slowing itself on offense. As a team, WSSU's performance is about the CIAA's average in numerous categories, with a below average scoring offense. Livingstone isn't much better in the scoring category (13 points for LC, 12 for WSSU).
This game will feature strength vs strength (WSSU passing, LC secondary). WSSU has had more productivity in rushing, and I don't see LC having a reviving rushing offense anytime soon. I think rushing will be the difference in this game. Advantage: WSSU, and happy homecoming Rams.
Fayetteville State (4-0, 5-1) @ St. Augustine's (0-4, 0-6)
FSU should run this game running away. St. Aug continues to struggle on offense. The Tackles for Loss Allowed statistic continues to be relevant for SAU (12.75 average, worse in D2), and FSU is third in the country in Tackles for Loss. The defensive line is likely to be feasting. Advantage: Fayetteville State, by a lot.
Johnson C Smith (0-4, 0-6) @ Shaw (3-1, 4-3)
Shaw has been in low scoring affairs in its last two games, but this week is likely to help them break out of that lull. JCSU has the pieces to make this game interesting, as it sports a more productive offense than Livingstone was capable of doing last week. The problem is, who is going to slow the Bears when they get on the field? Probably not the team that gives up almost 400 yards a game. Advantage: Shaw, also by a lot. Happy Homecoming, Bears!
Lincoln PA (1-3, 1-6) @ Virginia State (2-2, 2-4)
Lincoln had its best scoring output of the season too, at 17. That brings our Lincoln Scoring Watch (trademark not pending) at 41 points for the season and a 5.2-point average for the year. LU now trails the next two lowest teams by two and six points. Can LU get 10 points on the board to further improve its average and dig out of the scoring basement? Lincoln is headed to take on a hot VSU team. The hot hand in this game has been the two-headed monster of Darius Hagans, who has had two outstanding rushing performances in back-to-back weeks. Since week two, VSU has improved its scoring output each game. That means only one thing. Advantage: VSU, scoring at least 45 points. Happy Homecoming, Trojans!
We are getting into crunch time, and that means I will have my eyes glued to the screen on Saturday. You can follow me via @d2kferg for all Saturday's action, and the D2football.com YouTube Channel on Sunday at 8/7pm Central to catch analysis of action around the country.