CIAA Week Five Preview
October 3rd, 2019 8:31pm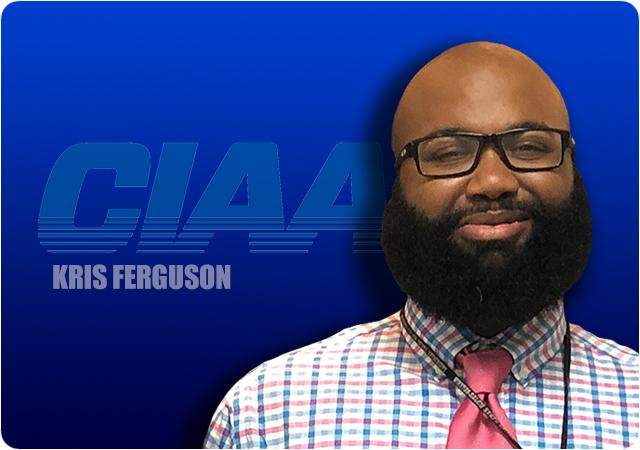 Special teams are playing quite a pronounced role this season. Normally this is the point where I would talk about electric kick returns, but that's not really what I am referring to. Instead, blocked punts and poor punt and kick coverage have cost (or assisted with, depending on your allegiance) teams wins. In week two we saw Shaw lose to Bowie State partially because of a blocked kick. Shaw was the recipient of Chowan's now chronically (for this season) poor special teams play a week later. Last Saturday's recipient of "Come-On Man" moment happened during the Virginia Union-Winston-Salem State game. WSSU was clinging to a two point lead, and was punting on its own 25 yard line with less than two minutes left in the game. Instead of pinning the Panthers deep, the Rams' porous line permitted VUU to block the punt. Special teams almost cost the Panthers the game too, as the reliable K Jefferson Souza uncharacteristically missed a go ahead FG on the prior drive. WSSU learned the hard way that you don't give a great player a second chance to correct a wrong, and they paid the ultimate price when presenting Souza the opportunity to kick another lead-taking field goal. I figured this game would be close, and everything that could happen pretty much did. For WSSU, it's yet a third game in which they led at halftime, only to lose the game in the fourth quarter because of poor execution.
Chowan doesn't really get a pass either talk. The Hawks gave up a lot of yards on special teams to a previously winless McKendree. That was in addition to blown defensive coverages, costly interceptions, and receivers with butterfingers. The Hawks did themselves no favors last Saturday and found themselves in a 21-0 hole in the first half for the third time this season. The Hawks are feeling the injury bug again this season, and that seems to be causing some issues, especially in the run game.
All-in-all, you have two teams that I thought could contend for a CIAA crown, but have rather flawed execution that needs to get fixed before it's too late.
This week is the second cross over week in which the South's teams host the North. Every game this week has an excellent plot line behind it. Let's get to it.
In order of relative interest:
Virginia Union (3-1) @ Livingstone (4-0)
Last Week: Livingstone dismantled Lincoln 35-19. The game didn't produce a big statistical output; nonetheless, one thing that stood out was how the Blue Bears were able to put together rather lengthy scoring drives (89, 66, and 78 yards). Virginia Union survived WSSU 16-15 via three Jefferson Souza field goals.
This week: Livingstone is 4-0 for the first time since 2015. The Blue Bears are hard to plan for offensively, as they spread the ball around to numerous offensive playmakers. Defensively, the Blue Bears are tops in yards and points allowed. The Blue Bears' run defense seems to be as good as it was last year. Virginia Union's offense seems to be misfiring, but it's very potent when everything is clicking. The Panthers are susceptible to lulls within the game where the offensive output gets stagnant. VUU has resorted to getting star RB Tabyus Taylor on special teams to flip field position, and it worked well last week. Defensively, the Panthers have been able to slow teams down and make plays at the right time. The secondary in particular remains formidable, and would need to be up to the challenge as Livingstone QB Miles Hayes has thrown just one interception thusfar. This is likely to be a rather chippy game, as Livingstone and VUU are above average in penalties incurred.
Predicted Winner: VUU. This game was big enough to make it on the D2football.com Pick'ems. None of the columnist, including myself, or the message board's picker selected Livingstone. Some of that probably has to do with the fact that the Blue Bears' opponents have a combined one win. In other words, either Livingstone will prove us all wrong and makes a statement or shows us that yet again that an undefeated Livingstone this point in a season is nothing but smoke and mirrors.
Elizabeth City State (0-4) @ St. Augustine's (0-4)
Last week: ECSU was dismantled by Fayetteville State 55-12. The Vikings had a bright spot in WR Dajuan Greene, who gained 192 receiving yards. St. Augustine's received similar treatment from Bowie State, as indicated by the 54-6 final score. The Falcons' bright spots were on defense, as LB Durrell Nash, LB Joseph Harris, and DL Brandon Jackson combined for 27 tackles, five tackles for loss, and two sacks.
This Week: Just as the VUU/Livingstone game represents a battle for CIAA supremacy, there's also a "Battle for the Basement". The race for that ungainly distinction starts this week with these two clubs. Both are struggling for traction. The offenses are the conference's least potent up to this point (ECSU: 10.5 points/game; SAU: 8.5) and the defenses surrender in excess of 48 points a game. Both have given up the most sacks in the conference, and have struggled to get to the quarterback.
Projected Winner: ECSU. The reason is that the Vikings seem to be trending up, although rather acutely. Injecting SO QB Kedrick Patterson back into the starting lineup has added some life to the offense. SAU is likely to get some better offense in this game too, but I don't seem them having as consistent of an offense keep up with the Vikings. Not to mention, SAU has really struggled to run the ball, and I thought that could be a strength for them this year.
Shaw (2-2) @ Virginia State (3-1)
Last Week: Shaw sailed over Edward Waters 49-10. The Bears' RB Sidney Gibbs had his first 100+ yard rushing game, and QB Torrin Campbell accounted for five touchdowns. LB Justin Daniels had 10 tackles, two tackles for loss, and two sacks in relief of injured star Devon Hunt. Virginia State rolled up 380 yards in its win over JCSU, including 213 rushing. One notable issue with VSU was the return of the turnover bug, as VSU turned the ball over three times on Saturday.
This week: One thing to note here is that Shaw has to play both of its crossover games on the road. That's the downside of borrowing home field from a divisional rival. We have two teams who are rather effective on offense. Neither a very balanced, but Shaw uses the run, and VSU the pass, to complement their strengths. Keep in mind that Shaw is tops in the conference in passing and VSU is second in rushing. What would be interesting here is whether teams either club starts to get behind the chains on offense and the steps they take to make up lost yardage. Could that lead to turnovers?
Projected Winner: VSU. Shaw will have to prove it can win these games against an upper tier CIAA team. The Bears are surrendering more than 30 points a game to teams with capable offenses (Campbell, Chowan), and VSU certainly fits that description. I suspect that Shaw would need to keep VSU under 30 to win.
#20 Bowie State (4-0) @ Winston-Salem State (1-3)
Last Week: WSSU's loss wasn't without some highlights. The Rams are known for big pass plays, and Saturday is no exception. Also the Rams showed us more of a glimpse of playing both QBs Dominique Graves and Naiil Ramadan. QB Ja'rome Johnson accounted for six touchdowns in the effort, and Bowie State's defense really pushed around the SAU offensive line, so much that a Falcon retaliated and got kicked out the game.
This week: BSU faces a WSSU team that starts off hot but normally cools off as the game persists. The Bulldogs have a plethora of offensive weapons, and have begun to find some offensive rhythm. What will be particularly interest to watch is what identity the Bulldogs' offense will become against an improving WSSU defense. Will it be more of a running team like we saw against American International or more of a passing team like last week? The passing game should face some hurdles with S Daryus Skinner and company in the secondary. WSSU has two very talented playmakers in WR Chandler Belk and RB Quarderman Sloan as intermediate and deep threats, but can't seem to find offensive consistency.
Predicted Winner: Bowie State. WSSU really needs this win to keep up with Shaw and Fayetteville State. It's not that WSSU doesn't have the talent to knock off the Bulldogs; instead, the Bulldogs are just more consistent across the board, and have an X-factor in K Gene Carson to deploy when necessary.
Chowan (1-3) @ Fayetteville State (3-1)
Last week: Chowan's QB Bryce Witt rolled up 182 yards on the ground in the absence of a depleted running back core. Nonetheless, the Hawks' aforementioned breakdowns in two of three phases of football continue to plague them. FSU's RB Stevie Green tortured ECSU one last time, rushing for 154 yards and three touchdowns. QB Richard Latimer only threw the ball 10 times, but his seven completed pass went for 131 yards and two touchdowns. That was just enough to keep the pressure off the run game. Just as amazing was how the tandem of LB Chrishon Springs and DL Keyshawn James had 17 tackles, 5.5 tackles for loss, and three sacks. They really harassed ECSU's offensive line.
This week: Chowan leads the conference in rushing yards, while FSU gives up less than 100 yards a game on the ground. FSU's offense isn't spectacular ; after all, it's in the conference's bottom tier. But, do you HAVE to be spectacular when you can get good return yards and face a team prone to giving up big return yards?
Predicted Winner: Fayetteville State. This last two versions of this game have been separated by less than a touchdown, and FSU has won both of them. FSU has defense, Chowan doesn't seem to have it. So, lots of points, but I don't see the Hawks winning this game.
Lincoln (PA) (0-4) @ Johnson C. Smith (1-3)
Last week: JCSU succumbed to Virginia State, but it wasn't for a lack of rushing. Freshman sensation RB Emanuel Wilson rushed for his third straight 100 yard game, but it wasn't enough to keep the Trojans at bay. Lincoln's offense is improved from last year, but costly turnovers doomed them against Livingstone.
This week: You would think that this game may not be entertaining, but I would encourage you to tune in. Both teams have up and coming playmakers (JCSU: Wilson; Lincoln: WRs Dah'mear Tripplett and Shoye Sampson). This game could end up being another higher-scoring game, but it's hard to say. The refs could rack up more yards than Lincoln's run game (61 yards/game) and JCSU's pass game (62 yards/game, as the teams combined penalty yard average is an astounding 240 yards a game
Predicted Winner: JCSU. Lincoln's defense gives up more yardage than any other conference member and over 50 points a game. Lincoln will score, but I don't think they will be able to stop JCSU from getting big plays.
Follow me on Twitter and Instagram via @d2kferg for all the latest action on Saturday. It should be another fun one on a pivotal Saturday.