CIAA Week Four Preview
September 24th, 2021 4:00pm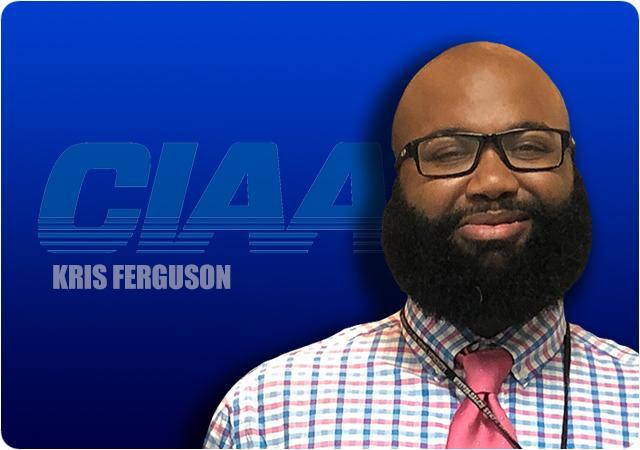 A moment of your time, please.

Yes, Chowan is 3-0 for the first time in forever. It's a feat to be acknowledge. Yes, Bowie State is undefeated in Division II play after a gritty win against New Haven on the road. Also, a feat to be acknowledge. I'll get to that. We need to have a talk about something else noteworthy.

Last week's games featuring opponents Allen (of the SIAC) and Bluefield State (D2 Independent). Both schools are new to Division II, and Bluefield State is actually new to football (after 41 years). These two schools managed to score win streaks against conference schools (Livingstone, Johnson C. Smith, Elizabeth City State). To be transparent, Allen actually has a three-game win streak against the aforementioned three schools, and that included their last game as a NAIA program. It's a concern that the conference's performance is rapidly diverging in a way that the top is celebrating some good wins, while the also suffering some bad losses. It's also not favorable that four teams are winless against some pretty winnable games (Allen, Bluefield State, Clark Atlanta, Lock Haven, a group that collectively is 0-6 against non-CIAA schools, and have lost by a 30 point average margin). St. Augustine's also has been blown out by Tusculum in its first and only game so far this season.

Reasons for the poor performance by these schools vary. Some of the issue is youth, as these schools have some young talent that could pay dividends later this year into next year. Nevertheless, some of the issues seem much deeper than acquiring talent, and I do wonder whether continuing to operate programs like this even make sense. Henceforth, something needs to change, because it's painful for fan bases, alumni, and fans of the conference to see new programs in their infancy go on the road and win games they shouldn't.

This week is the first of two divisional crossover games. This week, the North schools will travel to the South schools. There is a rundown of games (in order of interest):
Virginia State (0-2) at Fayetteville State (1-1): Both schools were idle last week. This game features two strong and seasoned defenses. FSU has a more coherent offense right now, while VSU is still trying to figure things out in the passing game. I do think that VSU is going to have much more success running the ball this week, but I am concerned that VSU is going to struggle some in the redzone. Special teams also favors FSU. Advantage: Fayetteville State

Elizabeth City State (0-3) at Winston-Salem State (0-2). ECSU fell hard to FCS Norfolk State, while WSSU squandered a 10-point lead in a loss to FCS NC Central. ECSU really struggles in two areas of the game (rushing and quarterback play), and WSSU struggles…..in the same way. The difference here is that WSSU has played better against tougher competition, and ECSU has historically struggled against WSSU. I also like WSSU's chances to restore the run game, something that's been missing the last two games. If ECSU wants to win this game, then it needs to score early, and often. Advantage: WSSU
Virginia Union (1-2) at Johnson C. Smith (0-3): Last week, VUU clobbered Virginia University of Lynchburg, while JCSU lost to Bluefield State by eight points. How many points will VUU score against an overmatched opponent? Advantage: VUU, but JCSU will score at least 14 points.

Chowan (3-0) at St. Augustine's (0-1): Last week, Chowan grounded Erskine in a big way, while SAU was idle. The law of transitive properties kicks in here, as Chowan outlasted a Tusculum team that clipped the SAU Falcons' wings. This game should not be close, but look to see if SAU can take another step as an offense. Advantage: Chowan

#22 Bowie State (2-1) at Livingstone (0-3): Last week, Bowie State upended New Haven, with the defense and offense both kicking in 12 points. Livingstone lost on Hail Mary and a two-point conversion to Allen. BSU's P Kenny Amaya has 15 instances of dropping an opponent inside their own 20. That stat line does not bode well for a Livingstone offense struggling to move the ball. Not to mention, the BSU defensive line is an offensive line coach's worst nightmare right now. A shutout is possible here. Advantage: Bowie State

Shaw (1-2) at Lincoln (PA) (0-3): It's the laws of transitive properties, part II. Last week, Shaw took it to Central State 52-0, and that same CSU caged Lincoln a week prior. A shutout is possible here too, but don't expect Lincoln to make it easier. The LU punter leads the conference in punting yards a game (44 yards!) and special teams alone should help put up a fight for a least a half. Advantage: Shaw

It should be another fun weekend in the conference. You can follow me @d2kferg for all of Saturday's action.