CIAA Week Nine Preview
October 28th, 2021 4:00pm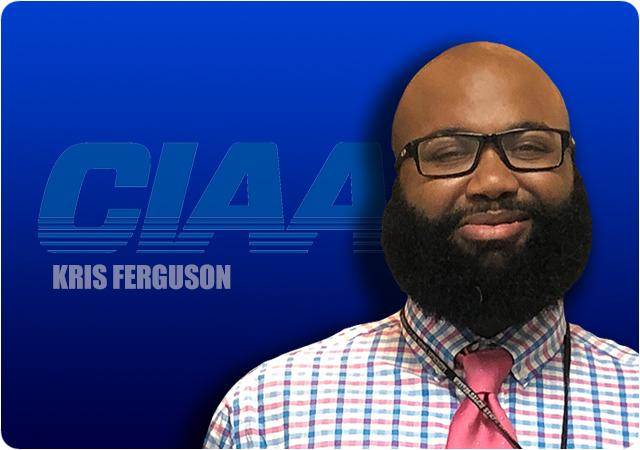 The first regional rankings came out, and it's no surprise that the two teams listed at the top are Bowie State and Fayetteville State. At #2, BSU has a unique opportunity to host more than one playoff game should it get in and win the first round. That ranking is the highest the CIAA has ranked since Virginia State in 2017. That opening ranking also means that there is an outside chance that the Bulldogs could move into the top spot should they win out and Valdosta State drops two of its last three games. For Fayetteville State, the Broncos open at #10 and have a chance to move into the top seven. For that to happen, it would need to continue to win, be the Southern Division's championship representative, AND beat Bowie State. A sweep like that could actually put both teams into the playoffs, but would also risk putting them both on the road in some hostile environments. Nonetheless, it is good to see the playoff committee consider two teams.
This week's games, in order of interest, are as follows:
Virginia Union (3-2, 4-4) at Elizabeth City State (3-2, 3-5)
VUU is coming off a lackluster game against Bowie State, while opportunistic ECSU came away against with a win against Chowan. Both of these teams have had an up and down season, with some excellent moments and some downers. In this particular game, you have a team that has a strong preference for the intermediate pass game (ECSU) and another one that can make some things happen in the run game or via the pass. One question is who will start at quarterback for VUU, as backup E'mond Caldwell has played the last seven quarters for VUU in relieving Khalid Morris. Morris provides more of a passing threat than Caldwell. This note is also important, because ECSU's secondary is pretty good.
This game is pretty much even. A running VUU is going to challenge ECSU's capable front seven to slow them down. If ECSU can force turnovers, then they will take this game. Its very positive, especially given VUU has a negative turnover margin, while ECSU has one almost approaching 1 extra a game. This game has the potential for both teams to score four touchdowns apiece. Advantage: I'm not sold that ECSU's offense will pull this one off, so I am going to take VUU.
Chowan (2-3, 5-3) at Virginia State (3-2, 3-4)
Virginia State underwhelmed last week, but it doesn't compare to Chowan's performance lately. CU has found themselves unable to convert critical possessions into points despite some excellent offense between the 20s. The problem seems to stem from the lack of a rushing threat beyond quarterback Bryce Witt. That issue reared its ugly head last week against ECSU in which CU had at 10 point lead that they surrendered, and also was unable to convert on a fourth-and-short inside the opponent's 5 yard line. Virginia State's had sort of a lull after that exciting Bowie State game, but there's better opponent to do that against than Lincoln. VSU's offense remain a work in progress, but it is stabilizing to some degree. It's a team that favors the run, and we have seen how Chowan can surrender a lot of yardage against teams who scheme well with their run game. Chowan has the better offense, and the defenses are probably about average. So, Advantage: I'm going to go with Chowan here, because a win here is likely to guarantee their best ever season since joining Division II.
Winston-Salem State (3-2, 3-4) at Shaw (4-1, 5-3)
WSSU fans are excited for their Southern Division play, as the Rams' defense hasn't allowed a point in the last two games. Shaw continues to find ways to win, including last week's interception late in the game to down JC Smith. Neither offense lit up the scoreboard much (21 for WSSU, 20 for Shaw), and that has to be concerning for both schools. What I will be interested to see here is whether WSSU's revamped passing offense can do damage against a secondary that's just as good as Livingstone AND keep up with an offense that's better than what they have faced in the last three weeks. Its not rivalry week yet, but Add the road game factor, and that leads me to give the advantage to Shaw.
Livingstone (1-4, 1-7) at Fayetteville State (5-0, 6-1)
Livingstone represents that last hurdle that Fayetteville State needs to cross over in order to secure their spot in the championship game. In this particular scenario, FSU faces a team that can slow the Broncos, but cant capitalize on offense. Advantage: FSU, in a big way.
St. Augustine's (0-5, 0-6) at Johnson C. Smith (0-5, 0-7)
Its JC Smith's homecoming, and they have already celebrated by holding a funeral service to bury the homecoming opponent. Apart from their already buried title hopes, the service was very entertaining and can be seen on JCSU's twitter feed. This game is also going to be entertaining, and it better be given that it is an Aspire TV game. I would imagine that St. Aug will have some better opportunities to move the ball against JCSU. JCSU has some playmakers of their own at the skill position, particularly at running back and wide receiver.
Both teams have noticeable problem that will likely give them fits. JCSU's kicking game woes persist, and that hurts them in close games. SAU's line play has the consistency of Swiss cheese, to keep it real.
My name is kferg, and I would like to thank the conference for the opportunity the conference has given us to showcase this game. I plan to watch it because it is my duty to do so. In a game like this, I like the team that is a bit more reliable in putting up offensive points; as such, I believe the advantage belongs to JCSU. Respectfully. Happy Homecoming, Golden Bulls.
#9 Bowie State (5-0, 7-1) at Lincoln PA (1-4, 1-7)
In #LincolnWatch (patent remains not pending), the Lions remain a vast eight points behind the next lowest scoring team in the country (the RMAC's Fort Lewis). What you say, Bowie, can you give the Lions a few points here?
In all seriousness, Lincoln's desire to run the ball is admirable, as it has an identity. Its just going to face a very tough caliber defensive line that allows less than 100 yards a game on the ground. This game isn't about who is going to win. Its about the little things, like how can Lincoln frustrate the Bulldogs on both sides of the ball. That's something I can see the Lions doing defensively. Advantage Bowie State, big.
I will have my eyes glued to the tube on Saturday. You can follow me via @d2kferg for all Saturday's action, and the D2football.com YouTube Channel on Sunday at 8/7pm Central to catch analysis of action around the country.