CIAA Week One Preview
September 2nd, 2021 10:00am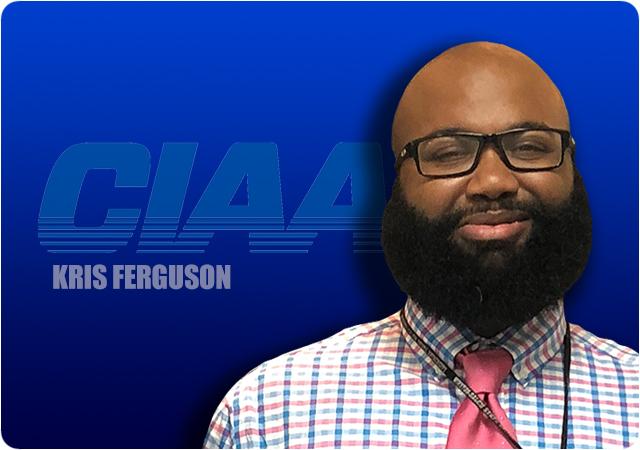 After the pandemic struck out the 2020 season, CIAA teams remained idle through the spring. Still, there were a lot of changes that occurred behind the scenes. Several CIAA players transferred to other schools (even to the higher divisions), and coaches came and went too. This guide points out those coaching changes, and where some players ended up. I also want to highlight that the Out Of Conference schedule is very intriguing for the conference this year, and that should be for a very interesting September. Lastly, transfers and graduations mean that most teams have a heavy dose of freshman and redshirt freshman. So, you may want to pack your patience.
12 Lincoln (PA), 2019 record 0-10
Coaching Changes: None at head coach or coordinator level.
Key Losses: DB Keenan Reid (now at BCS Rutgers), WR Dah'mear Triplett (now at FCS Towson), DL Solomon Bassett
Key Returners: LB Devon Cathcart, WR Hunter Terrell
Analysis: It seems customary to put Lincoln here, and doing so this year almost underscores the changes happening to the football program. But, the lack of success speaks volumes, and I have more of a wait and see posture to see what the Lions can produce. Bassett was the defensive heart of the Lion defense, but it was Cathcart who lead the teams in tackles. He's an underrated tackling machine. Nonetheless, Lincoln has been historically and monumentally BAD on defense, ranking near the bottom of the country in yards allowed and points allowed. Improving the defense alone should make them more competitive against a rather friendly out of conference schedule. Lincoln has rebuilt itself on transfers, and has a lot of instability on offense. Both quarterbacks from 2019 are now gone, and so is the experience at wide receiver (a big strength for them) and running back. Nonetheless, Lincoln is a fun bunch and they seem to have a lot of pieces that could help, particularly at wide receiver and offensive line.
Week 1 (home vs Lock Haven): Lock Haven is normally towards the bottom of the PSAC standings but walloped Lincoln two years ago. That game was pretty much over at halftime. This game is the back half of a home and home series. Star RB Schwartz transferred to Shepherd, but I don't think that fact is going to lower the bar here. Look to see if Lincoln's pass defense has improved here, and if so, look to week 2 for a potential win. Advantage: Lock Haven
11 Livingstone (4-6)
Coaching Changes: HC Sean Gilbert replaced Darryl Williams after the 2019 season. That hire spurred a staff rebuild, including Mark Williams (no relation) replacing DC Rodney Hughey.
Key Losses: The Brothers Faraimo (RB Andrew and WR Anthony), LB Raheem Coxfield, DL Gibson Ziah, CB Dom Alexander, DL Daventa Adams
Key Returns: QB Miles Hayes, RB Darrell Bethune, CB Walter Watkins
Analysis: Livingstone faces an uphill climb on both sides of the ball, but QB Miles Hayes returning is a big plus. Hayes struggled at times, but performed reasonable well against the lower end of the conference. For example, Livingstone started 4-0 and Hayes had 8 TDs to 1 Interception against really soft performance. Where he and the rest of the Blue Bears will do better is against Southern Division competition, where they went 0-fer-6. Livingstone defense suffered heavy losses, especially along the defensive line. Watkins is one of the more underrated corners in the conference, but will need some help to short up a vulnerable secondary.
Week 1 (home vs. Clark Atlanta): This game is the back half of a home and home, and Livingstone also won on against this opponent the road in 2019. Clark went 0 for 10 in 2019, and graduated much of its talent after that season. Clark is a big unknown, especially given the lack of an updated roster. Oddly enough, I like Livingstone in this game because I do think there's enough on their roster to defense home field. Advantage: Livingstone.
10 Johnson C. Smith (4-6)
Coaching Changes: Jeep Hunter is now the defensive coordinator. Expect head coach Kermit Blount to call offensive plays.
Key Losses: RB Emanuel Wilson (now at Fort Valley State),RB Desean Binyard, RB/PR/KR Braxton Gambrell, WR LB Kyaire Bynum (now at Carson-Newman) , WR Janarius Hood, DL Jabriel Robinson (now at Clemson) DE Tyki Lawson-Oats, LB David Francis. FS Kahj Huitt, K/P Brandon Howard, FS Camerron Ellis
Key Returners: QB Antonio Wallace, QB Ollie Shepherd, RB Caleb Alexander, WR G'hari Page, FS Tywann Jackson
Analysis: Maybe the coaches know something I don't know (very possible, they are compensated more than I am), but I don't see JCSU having more success than teams picked behind them (i.e. WSSU, for whom they have a 16-game losing streak to). JCSU had some good offense in 2019, and it enough to scare some Southern Division teams. The problem is, that offense doesn't exist in the same mold anymore. The Golden Bulls' leading rusher and 2019 Rookie of the Year Wilson transferred, and 60 percent of the offensive line is new. QB Wallace is in a quarterback battle with Ollie Shepherd, who hasn't played college ball yet. That's not a good sign. There are heavy defensive losses, as the top two tacklers also graduated. Not to mention, key special teams members in Howard and Gambrell are also gone. Howard was their MVP because he alone kept JCSU in respectable field position. In short, there's a lot to replace.
JCSU recruited relatively well. Additionally, key returners listed other that Wallace didn't play in 2018. So, there is a lot of unknowns with how quickly they will gel.
Week 1 (Bye): JCSU actually doesn't open their season until September 11.
9 St. Augustine's (2-8)
Coaching Change: Head coach David Bowser (formerly at Fayetteville State) was hired before the 2020 season. That hire precipitated a staff rebuild, including former North Carolina star QB Marquise Williams.
Key Losses: WR Anthony Berry (now at WSSU), K Andre Labat (now at Fort Valley State), LB Durrell Nash
Key Returners: WR Aakiel Greer, C Zachary Barco, LB Joe Harris, LB Demetrius Johnson, QB D'Ontre Gilliard
Analysis: Instability remains the word at St. Augustine's. SAU enters the season on yet another Head Coach, this time Bowser. Bowser is also the Athletic Director, so signs of stability are forming for a program that desperately needs it. Losing Berry, who was St. Augustine's leading receiver in 2019, hurts, but Greer is capable of picking up the slack. Expect Gilliard to direct the offense after sharing snaps in 2019. The linebacker position has been a boon for SAU in recent years, and Harris should continue to thrive in that position. He was one of the conference's top linebackers. Losing Labat hurts because SAU found themselves in close games, and Labat's leg carried them to victory.
Week 1 (home vs Tusculum): This game features two teams with major questions. Tusculum won the SAC's spring season conference champion but suffered heavy defections after that. St. Augustine's defense should be enough to keep it in the game, but can the offense capitalize when needed? It's probably going to need more than the 14-point average in order to win this game, and I'm not seeing it right now. Advantage: Tusculum.
8 Elizabeth City State (2-9)
Coaching Changes: Defensive line coach Marcus White was elevated to Defensive Coordinator, replacing Marlon Watson (Upper Iowa)
Key Losses: WR Dajuan Greene, DL Shawn Bridges, RB Gregory Bryan
Key Returners: WR Brandon Greene, WR/KR Zion Riddick, LB Juanya' Majette, LB Gregory Miller, OL Matthew Weatherford, DL Treye Parker, DB Taeyonn Reynolds
Analysis: Its been a long road for a Viking ship that's taken on a lot of water. Big losses include Green, who was the CIAA's most productive receiver in 2019, and Bridges, who anchored the defensive line before suffering a season-ending injury in 2019. Bridges' losses is notable because he was good enough to be in the conversation for CIAA defensive player of the year. So, who is going to replace these guys? The Viking ship is LOADED….with freshman. Fifty-five of them to be exact. QB duties are also a question mark, since 2019 starter Kedrick Patterson isn't listed on the roster. So, those duties are likely to go to either De'Abrie Smith or Kevin Caldwell, and their one excited on their time on the field. The rushing attack will likely turn to Brandon Flint, who also doesn't have much playing time last season.
Week 1 (Fayetteville State at Down East Viking Football Classic) – Fast forward to FSU's narrative for a breakdown.
7 Chowan (3-7)
Coaching Changes: Former OC Mark Hall is now the Head Coach. Hired DC Colin Neely from Edinboro.
Key Losses: OL Joshua Malloy (now at Carson-Newman), LB Aristotle Bowles (2019 CIAA All-Rookie Team, now at BCS North Carolina State)
Key Returners: QB Bryce Witt, OL David Keck, DB Connor O'Brien, WR Ra'cee Lucas, WR Imeek Watkins, DL Rafiq Abdul-Wahid
The skinny: Chowan was hit really hard with transfers out during the pandemic. The result is more of a reliance on new faces. Chowan had had issues on defense, particularly in the passing game the last two seasons. So, there's more pressure on Witt to produce on offense in his senior season in a bid to keep up with some of the CIAA North's high powered offenses. There's a question mark on whether RB Deshaun Wethington is returning to school, as he isn't on the pre-season roster, and his return makes Chowan even more dangerous on offense.
Week 1 vs Mars Hill: Mars Hill and Chowan are mirror images of themselves, and a shootout is imminent. MHU gives up a TON of yards, just like Chowan did on defense. Still, this game is much more winnable for the Hawks when compared to last year's season opener vs UVa-Wise. MHU has their own stud at QB in senior Jimmy Urzua, who is very potent in the passing game. The Lions also have the benefit of a spring game, and RB Christopher Roberts is a player to look out for. Mars Hill has the edge here, especially given the numerous question marks for Chowan in week 1. Advantage: Mars Hill
6 Winston-Salem State (4-6)
Coaching Changes: Robert Massey remains the interim Head Coach. Natrone Means left as Offensive Coordinator, and former Fayetteville State head coach Lawrence Kershaw was elevated into the role. The quarterbacks coach is WSSU legend Kameron Smith, and the Defensive Coordinator is now Marvin Bohannon, Jr, another WSSU alum.
Key Losses: RB Quaderman Sloane, RB Farrell Murchison, WR Chandler Belk, WR Quincy Jackson, CB De'Andre Blevins, FS Daryus Skinner, DL Traeven Jackson
Key Returners: DB Joshua Flowers, LB Kalen Allen, OL Kendyl Graves
Analysis: WSSU's defense is normally stout, but 2019 saw a very weak link evident at the defensive line position. So, it looks like they have shored up that area via the transfer route. WSSU looks like a team that retained quite a bit of talent despite the pandemic cancelling football. Expect the returning linebacker core and experienced secondary to continue to make life hard for opposing offenses. WSSU wobbled to a four win season because of its lack of production on offense. A reminder – the last game of the season saw Fayetteville State commit FIVE turnovers and still win the game. That game summarized WSSU's offensive ineptitude. Expect 2019 starter quarterback Dominique Graves to be challenged by a slew of newcomers. The running back and wide receiver positions lacks collegiate playing experience. Special teams has been an adventure over the past couple of seasons, and there's some turnover there too with K Pavel Buenaventura graduating. So, a shaky kicking game could doom WSSU in close games.
Week 1 (bye): WSSU's week 1 opponent was UNC-Pembroke. Was. UNCP fell victim to a COVID outbreak, and WSSU declined to play #24 Grand Valley State despite GVSU's willingness to travel.
5 Shaw (6-4)
Coaching Changes: No changes at the head coach or coordinator level.
Key Losses: WR Daniel Bender (now at Western Illinois), WR Marquis Gorham, TE Kevonta Moses, K Beni Kensemi, DB Kaleb Barfield
Key Returners: QB Torrin Campbell, RB Sidney Gibbs, LB Devon Hunt, DL Dast Sturkie, DB Jaleel Scroggins, DB Kevin Sherman,
Analysis: Honestly, I struggled with Shaw. On paper, there's a lot of experience to draw from. Most notably, Hunt is back after missing most of the 2019 season to injury. Hunt was a prior conference defensive player of the year, and is a big deal returning to the lineup. Sturkie came into his own in 2019, and reliable defensive backs in Scroggins and Sherman anchor a good secondary. Sidney Gibbs is starting to pick up some steam as he gets more college level reps, and could be a candidate for offensive player of the year. Campbell brings some sorely needed stability to the quarterback position after performing well in 2019. Questions include – who will catch the ball? Most of the 2019 receiving production has graduated or transferred out. Also, can the kicking game bail out the Bears with Kensemi exhausting his eligibility? Close games likely await Shaw, especially if they want to topple division rivals WSSU (it happens), Fayetteville State (hasn't happened lately), and St. Augustine's (rivalry game). Shaw is my favorite to overtake FSU, and they have the pieces to do it. Should Shaw have a losing season this year? Unlikely – I see five wins easily, but getting to six or seven will be a real challenge.
Week 1 (at #21 Wingate) – Shaw is facing a Wingate team that also has experience. Wingate returns its starting quarterback in Shawn Crocker, a solid workhorse running back in Nijere Peoples, and many defensive pieces. Questions for them exist in the receiving end as well. Expect Wingate to wear down Shaw over time as they seem to do with most CIAA schools (I am looking at you, Fayetteville State). Advantage: Wingate.
4 Fayetteville State (8-3)
Coaching Changes: FSU cycled through coordinators despite the pandemic. Offensive coordinator Maurice Flowers left to become the head coach at Fort Valley State. Defensive coordinator Barry Tripp joined him at FVSU. Natrone Means became the offensive coordinator, and then left to go to his alma mater, North Carolina. So, now we have Calvin Randall as offensive coordinator, and Dominic Anderson as defensive coordinator. Keep in mind that the offensive coordinator position has been a revolving door since 2017, but that hasn't stopped the divisional champs yet.
Key Losses: RB Stevie Green, QB Richard Latimer
Key Returners: DB Elvin de la Rosa, DL Keyshawn James, LB Chrishon Springs, LB Nigel Peele, DB Joshua Williams, RB Donshel Jetton, RB Johnnie Glaspie, RB Elijah Henry
Analysis: Evaluating Fayetteville State should be a test case for a graduate student. The team culture has been steady despite the constant sea of change. This season should represent a very large test for the team. Gone is longtime starting quarterback Richard Latimer. His replacement is Khari Lane, a transfer who played at Arizona and Hutchinson Community College and has the tools to succeed. The rushing attack is likely to be by committee, but the three deep chart includes three players who can start in most CIAA programs. Defensively, FSU is stacked at each level of the scheme. DB Williams is garnering a lot of pro-level attention, while James is a wrecker.
Week 1 (vs Elizabeth City in the Down East Viking Football Classic): This game should be a relative easy hurdle for FSU. Prior DEVFC classics involving FSU have resulted in a shootout, but ECSU isn't likely to have the offense to keep up here. Plus, a lot of new faces for the Vikings may make them turnover prone, and FSU was one of the best schools in the country on turnover margin in 2019. Advantage: Fayetteville State.
3 Virginia Union (7-3)
Key Losses: RB Tabyus Taylor, DB Sterling Hammond,
Key Returners: QB Khalid Morris, K Jefferson Souza, WR Charles Hall, WR Jaiden Reavis, DB Tovias Parker, DB Jarret Sumiel, DL Mikel Dobbins, DB Bryan Epps
Analysis: VUU to me is like the CIAA north's villain (just like WSSU is to the south and arguably conference-wide). VUU's culture remains one of a hard hitting, smash mouth team that permeates through the team. One of the enforcers of that culture, Tabyus Taylor is gone. Taylor was a hard-nosed running back that engaged the truck stick if you got in his way. Rodney McKay was serviceable as a change of pace running back, but not sure if he is the substitute for Taylor that could keep defenses honest. Returning though is the passing and catching duo of Morris and Hall. VUU's offensive success likely goes through how often they connect. Special teams remains a solid area for VUU given Reavis' return. K Souza is one of D-II's top returning kickers and is a D2football.com 1st team pre-season All-American. VUU also has a lot returning on defense as well, especially with Dobbins and the secondary. The question for VUU is whether they have enough offense to keep up with the teams ahead of it.
Week 1 (at FCS Hampton): I don't think Hampton will be surprised after taking a massive L two years ago. VUU will have to find balance in order to keep the Pirates on their toes, and it remains to be seen whether such balance exists. Advantage: Hampton
2 Virginia State 8-2
Coaching Changes: Former offensive coordinator Toriano Morgan is now the head coach at Edward Waters. Former offensive line coach Trumaine Watson takes over that role.
Key Losses: QB Cordelral Cook
Key Returners: DL Javon Frazier, WR Javon Lapierre, DB Will Adams, RB Toure Wallace, RB Demetrius Strickland, RB Darius Hagans, DL Kwabe Boateng,
Analysis: It's another year of #wefense in Petersburg. Defensive lineman Javon Frazier is a D2football.com pre-season All-American, while he and Boateng anchor the defensive line. Other strengths include the running game that's similar to what Fayetteville State has (and they play each other this year. Oh the possibilities!). Bigger questions are: Who will run the offense? Cook was a dynamic playmaker who extended plays with his running ability. Also, can VSU address the bugaboos in the kicking game? There have been instances of VSU winning and losing games because of it. While Woolfolk and Valenzuela return as kicker and punter, that experience is marginally diminished because of the propensity to having kicks blocked.
Week 1 (home vs #7 Lenoir-Rhyne): Speaking of blocked kicks, that's something L-R is good at doing. That, and performing at pretty much all other phases of the game too. Quarterback Willingham is L-R's most successful quarterback in the wins category, and the wide receiver cupboard is well stocked. How can VSU win this game? Well, it cannot get one dimensional against a team that allowed 99 rushing yards a game. Plus, it does need to have some ball control to keep L-R's offense off the field. You would normally do that with a strong running game…..now I feel like I'm talking in circles. Anyways, VSU has enough to keep this game competitive, but not sure it has enough to topple a very experienced squad that L-R has. Advantage: Lenoir-Rhyne, unfortunately.
1 Bowie State 11-1
Coaching Changes: Former BSU quarterback and quarterbacks coach Nemo Washington is now the offensive coordinator at Wheeling University (MEC).
Key Losses: OL Chris Wissman, K Gene Carson II
Key Returners: QB Ja'rome Johnson, RB Calil Wilkins, DB Demetri Morsell, LB Joshua Pryor, DB Tevin Singleton, OL Justice Davis, WR Victor Olayinka, WR Montez Clay, WR Darious Bowman
Analysis: Bowie State is analogous to the old Toyota pickup from the 80s. Its predictable in its success, and it doesn't seem to die no matter what you throw at it (probably could run the thing without oil and it would still get you pretty far). Its another year of Bowie State predicted to finish at the top. Similar to other top teams, the culture is very engrained, as BSU continues to keep its coaching staff relatively intact. Bowie's success story includes Pryor and Morsell, both recognized as D2football.com pre-season selections. The story also includes returning conference player of the year Johnson. Still, look at the supporting cast – an experience offensive line, wide receivers, and secondary. Not to mention, there's some quality transfers in the mix too. Question marks for Bowie include whether they can score in the redzone in grind it out games, and whether Johnson can stay healthy. Much of Bowie's 2019 scoring came from home run plays. Teams that force Bowie to grind for four quarters improve their odds to win. Keep in mind that Bowie's defense is among the best in the country. It's the offense that worries me on a national level. Also – Bowie plays a very challenging schedule this year, so its going to be fun to watch and measure them.
Week 1 (at FCS Delaware State): This game is perfect for bragging rights. Del State has been improving, but it has shown itself to be vulnerable to Division II teams (remember Chowan 31-30?). Bowie's depth has improved from a few years ago, and they flexed that depth against Carson-Newman last year in the playoffs. They can do with Del State on defense. I'm not so sure the offense will score enough to keep up with their FCS counterpart. Advantage: FCS Del State
You can follow me all season @d2kferg. It will be a pleasure to be your narrator this season.