CIAA Week Six Preview
October 10th, 2019 9:00pm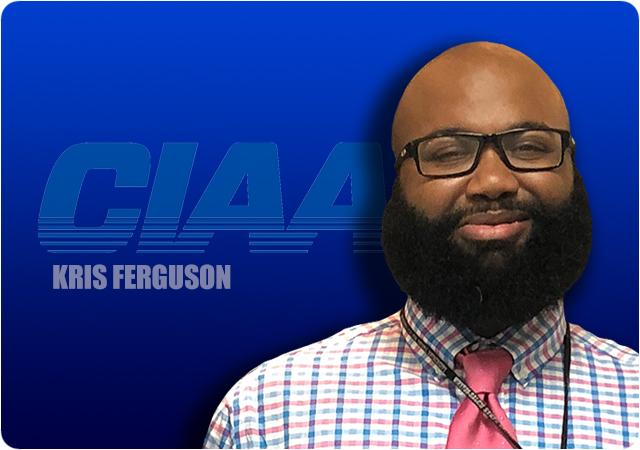 We are halfway through the season. So much has happened that it's hard to keep up. It almost feels like more has happened at this point in the season than the last couple of seasons. Let's recap a couple of noteworthy items:
Injuries seem to be taking their toll, leaving teams to find alternative avenues to plug big holes. A few of notables include Chowan starting RB Tyrell Freeman, and his backup, RB Deshaun Wethington, Elizabeth City State DL Shawn Bridges, and Shaw LB Devon Hunt.
Bowie State only seems to be getting more comfortable as the defending champion. The Bulldogs are the conference's only ranked team, and have found multiple ways to win. Having a veteran defense certainly doesn't hurt, and QB Ja'rome Johnson is having quite a season so far. Have you seen him play? He's really fast.
Fayetteville State certainly looks the part of two-time defending Southern division champion. The Broncos are rolling on all phases.
The biggest surprises of the year: Livingstone has one of the best records in the conference; JCSU's RB Emanuel Wilson leads the conference in rushing (and is on pace of breaking the school record for rushing yards) and is 4th in the country in rushing yards; and St Augustine's drama off the field.
Leading Contenders for Players of the Year:

Offense: JCSU's Wilson, BSU's Johnson, Shaw QB Torrin Campbell, Fayetteville State RB Stevie Green, Chowan QB Bryce Witt, VUU WR Charles Hall
Defense: Virginia Union DB Sterling Hammond, FSU DL Keyshawn James, BSU DL Joshua Pryor, Livingstone DL Gibson Ziah, Saint Augustine LB Durrell Nash, Chowan DB Connor O'Brien
Special Teams: VUU K/P Jefferson Souza, BSU's K Gene Carson II
This week is the first week of divisional play. Here is a synopsis of this week's games, in order of interest:
Shaw (2-3) at Fayetteville State (4-1): Ah, yes, the proverbial frustrating game for Shaw has arrived. Shaw needs this game since FSU has a one-game lead in conference play. FSU has won five straight with last year's 29-16 score representing the largest margin of victory during that stretch. Shaw fell a game short of getting to the championship game, and this game was one of the reasons why. FSU's offense is the hottest in the conference and leads its peers in scoring with 46 points a game. The Broncos' backfield remains stacked with five running backs having scored this season. Shaw is reeling after being shut out by Virginia State last week. VSU found a way to neutralize the Bears' running game, as the Bears had only 18 net rushing yards.
Projected Winner: FSU. Shaw isnt going to have an easier time against a hostile defense that gave Chowan fits last week. FSU has had at least two sacks in each of its game and is only permitting opponents to convert 25.8 of its third downs. Shaw's going to have to get its running game going to have a chance. It's possible – FSU surrendered almost 200 yards to Chowan last week.
Chowan (1-4) @ Bowie State (5-0): I'd imagine that Bowie State has a bit of a score to settle after last year's upset loss to Chowan. The Hawks are struggling at time to get into the endzone, and QB Witt has already thrown as many interceptions this year as he did for all of last year (eight). The struggles are magnified on defense, as the Hawks are surrendering more than 42 points a game. Bowie State seems to have found a groove on offense with QB Johnson and WR DuShon David, along with a stout defense.
Projected Winner: Bowie State. Remember that BSU is adept at capitalizing on poor special teams, and that's a big area where Chowan struggles.
Johnson C. Smith (2-3) @ Winston-Salem State (1-4); Well, this is very unexpected. JCSU enters this game with the better record, and I'm not sure when the last time that happened. All eyes will be on the running game for JCSU, while WSSU has to figure out some consistency on offense. Its another year of a bending defense that finally breaks towards the end because of WSSU's AND the opponent's offense.
Projected Winner: WSSU. The Rams haven't lost to JCSU in nearly two decades. This year could be the year JCSU gets over the hump, but consider that WSSU's record reflects much tougher competition than JCSU's. Both of JCSU's wins are against winless teams. Conversely, WSSU has led at the half in each of its five games.
Livingstone (4-1) @ St. Augustine's (0-5): Livingstone is looking to redeem itself after going scoreless last week against Virginia Union. SAU represents a ripe opportunity to do just that. The Falcons continue to struggle on offense, as they have the fifth worse scoring average and total offense in D-II. The Falcon's defense does have some stalwarts in LB's Nash and Joseph Harris, Jr., but its hard to defend Livingstone, who prides themselves on spreading the ball to numerous playmakers.
Projected Winner: Livingstone. The Blue Bears pulled starting QB Miles Hayes from the VUU game, and not sure what that was about, but I expect the Blue Bears to continue to have success on offense against opponents like SAU.
Virginia State (4-1) @ Elizabeth City State (1-4): ECSU got into the win column last week against SAU. The degree of difficulty rises substantially against the Trojans, who enjoy a strong rushing attack and churns up the second most total offense in the conference. The Mighty Vikings still struggle mightily on offense, registering the second worse offensive output in D-II. The Vikings even threw three interceptions last week against SAU.
Projected Winner: Virginia State. The Trojans shut out Shaw, who has an above-average passing attack. I don't see the Vikings having the offense to keep up with the Trojans.
Virginia Union (4-1) @ Lincoln (PA) (0-5): VUU is my projected winner. I don't see this one getting out of hand like last year's 90-0 fiasco. I even think that Lincoln will score in this game. But I don't see Lincoln being able to keep up with the Panthers.
Follow me as always on Twitter and Instagram via @d2kferg.