CIAA Week Six Preview
October 8th, 2021 5:00pm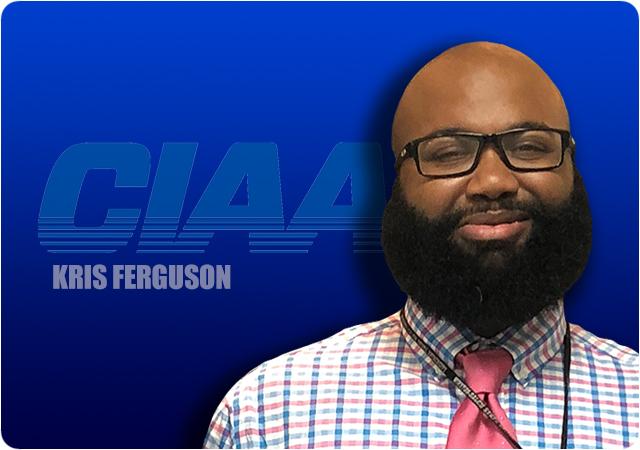 The level of separation that has happened over the course of the first half of the season has been much larger in prior seasons. You have four teams that are undefeated in conference play AND sport winning records, followed by Elizabeth City State, a team that has an undefeated conference record, but sits as 2-3. Then, you have an astounding FIVE teams that are winless. That's winless in conference play, and winless overall. I don't recall seeing anything like this in recent memory.
Last week, the divide between top and bottom was most apparent (abhorrent or amazing depending on your side) in the Chowan and Winston-Salem State game, in which CU won by 67 points. That's the largest margin of victory this season involving a CIAA team. Fayetteville State and Lincoln was slightly better (about a 40-point margin, still very wide). Bowie State and JC Smith was barely better than the aforementioned two games at a 37-point margin. Essentially, what I'm getting at here is that there's essentially two races win the conference: the race to the top, where teams are playing to win the championship and enter the playoffs, and a slog to the bottom, where two teams could end up winless (since there are winless teams in both divisions).
Welcome to divisional play, where the spookiest of outcomes happen, and the rivalries are hotter than a July summer.
This weekend is huge, because both divisions have distinct matchups. The glitziest matchups are as follows:
#13 Bowie State (4-1) at Chowan (5-0): Yes, I am aware that the AFCA poll has both teams ranked, but we do our own poll here. Chowan is having a heck of a season, and is off to its first ever 5-0 start ever. The Hawks lead the country in scoring, and have increased their single-game scoring output week after week. Bowie State comes into Murfreesboro without losing a D2 game this year. The Bulldogs have one of D2's top defenses, paired with its own electrifying offense.
There are several keys to the game here. First, you have two mastermind coaches here in Bowie Defensive Coordinator Antone Sewell and Chowan head coach Mark Hall, the offensive guru. Who can out-scheme the other in this chess match will be fun to watch. Secondly, can Chowan's offensive line contain a Bowie front four that typically takes up a second home in the opposing offensive backfield? Thirdly, can Bowie's offense sustain drives, particularly when it get into the redzone? Quarterback Ja'Rome Johnson can beat teams on the ground or via the air, and this year he has really showcased his passing ability. Lastly, can Chowan's star quarterback Bryce Witt play relatively mistake-free football, considering he's facing a Bowie State secondary more seasoned than Thanksgiving dinner? Witt is 1-2 against the Bulldogs, and threw for interceptions in those losses, while committing no turnovers in his lone win.
This game is very high stakes. Lose this game, and hand over your destiny to four other teams in the division that may not be able to muster a challenge to the winner. The loser is likely playing for a 6 or 7 seed in the playoffs if they win out, while the winner is likely to host a playoff game should they run the table.
I have told people that Chowan's offense is more reminiscent of the 2018 offense than the 2019 offense, because Chowan has the ability to spread the ball around to three strong targets in Laurence King, Imeek Watkins, and Sam Dunn. The problem is that Bowie State also sports its own tandem of receivers (five have at least 100 yards receiving on the year, and Montez Clay, the sixth, can be a gamebreaker). Additionally, BSU is not as dependent on the pass as they were in 2018, as they have a quarterback that is more willing to run.
In the end, I think Bowie State is a more complete team than Chowan, and certainly one that won't shy away from a big road game. Advantage: Bowie State
Fayetteville State (3-1) at Shaw (3-2): The focus now shifts to the South, where FSU and Shaw battle for rights to take the lead in the South. These teams are roughly equal in their production, with FSU having the edge in scoring (35 vs 30 points a game) and Shaw allowing fewer points (15 vs 17 points per game). FSU also sports a more potent offense in general, especially through the air. Shaw leads the conference in rushing yards.
While these teams are relatively identical in their approaches, there are some notable differences. FSU isn't too far off Shaw's pace in the rushing attack, and both teams have a plethora of running backs. You're likely to see FSU put some pressure on Shaw's rushing attack because FSU has the best run defense in the conference and sixth best in the country, allowing just 51 yards a game. So, expect a strength vs strength battle here. Shaw hasn't given up many sacks this year (5), but FSU does sport a defensive line that can get after the quarterback. I suspect that Shaw will use the short passing game to neutralize FSU here. Additionally, the two teams have very solid linebacking corps (Devon Hunt, anyone?) and excellent secondaries that are prone to establishing no fly zones.
This game is one that seems ripe for Shaw. The Bears have certainly elevated their game, especially on offense. But, history isn't on its side here, as the Bears haven't defeated FSU since 2013. Moreover, FSU seems like a more complete team seems like a more complete team, and capable of winning the game in multiple ways. If FSU win's its because they flex their weaponry more often. If Shaw wins, its because the defense is likely to force FSU into some uncomfortable scenarios. Advantage: Fayetteville State
The second tier matchup :
Elizabeth City State (2-3) at Virginia State (1-4): VSU finally picked up its first win of the season against St. Augustine's, while ECSU outlasted a Livingstone team that one towards the end. Both teams have beat up on the winless (ECSU – Livingstone and WSSU, VSU – St. Augustine's). Late game heroics seem to be ECSU's specialty, especially with the Vikings serving opponents with the Taeyonn Reynolds special. Reynolds leads the team in interceptions, and had instrumental fourth quarter takeaways in the Viking's last two games. Reynolds and the rest of the Vikings' secondary face a VSU squad that had its best passing outing of the year last week. D'vonte Waller is the third quarterback that VSU has played in an attempt to find some stability at that position, and he passed for 254 yards last week against St. Augustine's. Yet again, we find a match in which teams will slow the run and dare the opponent to pass. That strategy has had mixed results for ECSU, who has considerable playmakers at wide receiver, but has struggled at times to turn water into wine (or in this case, yardage into points).
This game isn't likely to be high scoring, especially with VSU still preferring to run the ball and chewing up clock. ECSU needs this game to keep pace with the North Division leader. Both teams have some momentum, but I like the home team in this one. Advantage: Virginia State (and I know I will hear from the Viking faithful if I am off on this one).
Games with a winless team involves, please file into the chat:
St. Augustine's (0-4) at Livingstone (0-5): SAU continues to harbor the nation's most porous offensive line, as they average 12 tackles for loss (TFL) per game. VSU allowed them to lower their average, as they had a measly 11 TFL last week (the outrage). On the plus side, SAU debuted another quarterback, Chris Perkins, who performed better at quarterback last week, and injected some life into the Falcon offense. Livingstone has either had close games (Allen, ECSU, Clark Atlanta) or blowout losses (Bowie State, Savannah State). The former is likely this week, but I like Livingstone to check out of the winless club on the strength of its passing game and defensive front seven. Advantage: Livingstone, and Happy Homecoming!
Winston-Salem State (0-4) at Johnson C. Smith (0-4): Both teams come into this game with obvious weaknesses. Both don't score much (around 11 points a game), and don't have much offense (just around 225 yards a game). Both also don't convert many third downs (less than 30 percent of the time for both). WSSU is dead last in the conference in passing, and both want to run the football but don't get much out of it. Someone has to win this game. If WSSU wins, its because they finally have some sustainable drives that at least put them in field goal range. If JCSU wins, its because they hit the big plays, and WSSU's offense stalls out drive after drive. Both are very possible here. I'm going to lean on special teams being the difference, because JCSU's kicking game has immensely struggled, and that's an advantage that WSSU has. Nonetheless, that win streak since 1996 against JCSU is in peril in this game. Advantage: *wincing* Winston-Salem State
Lincoln (0-5) at Virginia Union (2-3): This section is devoted to the Lincoln Challenge (trademark pending), in which we look at how many points the Lions scored. Lincoln scored nine points, raising its scoring average to 4.4 points a game (that means the CIAA sports the team with this best AND worst scoring average in the country). Sadly, other schools at the bottom also scored some points, so the next highest team is at 5.8 points per game. Should the other teams get shut out, Lincoln would need to score a touchdown to tie, or 9 points to tied the second team above them. It was the defense and special teams who scored last week, as the offense remains gasping for yards.
For VUU – You know who the big players are if you follow the column. Khalid Morris is going to pass for touchdowns. Charles Hall should be one of the recipients of such, and Jada Byers is likely to perform well at running back. VUU is going to spread the ball around for lots of touches. Defensively, we will see if VUU can keep Lincoln off the scoreboards. Advantage: Its VUU. It's not going to be close because its homecoming. So, Happy Homecoming, Panthers. But, I believe in you, Lincoln, to get out of the points basement!
Its going to be another fun Saturday. Join me @d2kferg on twitter as I bring the coverage to you.