CIAA Week Six Preview
October 6th, 2023 5:00pm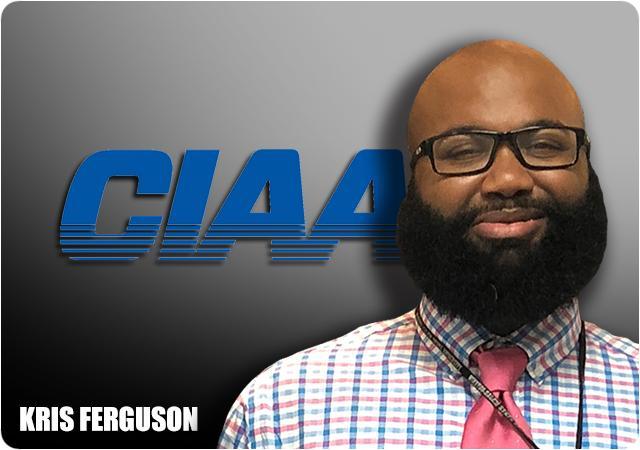 The end of crossover play has left me with more questions than answers. It's not because things are not interesting. Its more so whether some of the results are sustainable at this point. This season's outcome feels very mysterious, and who knows how it will turn out. Some questions include:
When will VSU be ranked? Rankings are fun to talk about, and they also help with recruiting. Here sits VSU, winners over a FCS squad, a SAC squad, and undefeated, and yet no accolades just yet. The Trojans could get there with a win over Bowie State. More on that later.
Does JCSU have what it takes to get to the championships game? The Golden Bulls join Virginia Union as teams who have lost one game on the season, and are undefeated in conference play. Teams not used to success tend to fold down the stretch, so watching this run will be very interesting to watch.
WSSU: Contenders or Pretenders? Last week's last second loss to Lincoln has the Ram faithful questioning things. The trajectory is up, but its not very linear right now, and WSSU could get to the championship game, be relegated to a spoiler role, or just crash out. About anything is possible with the Rams.
Is Bowie State trending down or are recent results just an anomaly?The Bulldogs certainly have been a headscratcher as of lately, and its just unclear what they are right now. Keep in mind that they probably are moreso rebuilding right now that a true reload that we are used to seeing. Still, they will be a tough out for games. Its hard to tell whether they are a 5 win team, or an 8 win team right now.
Can Lincoln win more than three games this season? The Lions possess one of the more exciting offenses in the conference, but now enters divisional play where things can quickly get rough. How well the Lions hold up on defense will us a lot about the long-term building project that they have been working on.
Games in Order of Interest
Virginia State (3-0, 5-0) at Bowie State (2-1, 3-2) – This game represents one of the more intense rivalry games in conference play. Last year was a 41-14 blowout in favor of Bowie State, and BSU has won six of the last seven matchups. Moreover, its homecoming for Bowie State. Bowie State is such an enigma. They don't run the ball particularly well, averaging fifth-worst in the country in rushing yards per attempt at 1.71 yards. They are potent in the passing game, but the lack of the rushing attack hampers them in the redzone. Last week's game against Livingstone was quite a surprise, except when you consider that they lost four fumbles and tossed an interception. Just brutal. Still, Bowie's defense gives them a change in this game, especially given that VSU QB and resident gunslinger Jordan Davis does have his own tendency to toss an interception or two. VSU is the more complete team, especially given that their passing efficiency defense is second in the country. Additionally, VSU's injury list seems to be piling up, and one has to wonder how much that fact will affect them as the season wears on. Yet, it still feels scary to pick them given the fits BSU has provided them. If BSU wants to win, they are likely going to need big plays to get them in the end zone outside of 20 yards. Advantage: VSU (Please don't let me down, because I will need to go into witness protection if you lose)
Livingstone (1-2, 1-4) at Winston-Salem State (2-1, 2-3): If you're a Ram fan, pack your anxiety meds. You probably will need them. This game is now a revenge game for WSSU, who had a long win streak snapped in last year's turnover fest. Repeat the turnovers, and Livingstone is likely to repeat last year's outcome. Just look at Livingstone's scoring drives from last week: 15, 75, 24, 20, 43 yards. They will make you pay. WSSU also needs to be more discipline than what happened last week (95 penalty yards). Livingstone has played as many quarterbacks as games at this point in the season, representing either depth, or instability depending on how you look at it. These two teams' are the worst in the conference in third down conversion defense, meaning there could be a lot of long drives. Advantage: WSSU, who plays reasonably well at home
Lincoln (1-2, 2-3) at Bluefield State (0-3, 1-4): Life is hard as a CIAA newcomer, and Bluefield is finding that reality out right now. In this battle of the newcomers, B-State is still trying to get some traction, while Lincoln seems to have renewed confidence after last week's trap game win. QB Isaiah Freeman and WR Malachi Langley are one of the best duos in the conference on offense. The key to B-State's offensive success is the passing game, but it hasn't been stable at the QB position lately with another freshman (Teal) starting last week. One area where this game could get interesting is special teams, an area Lincoln struggled when kicking, but can be exciting on returns. Advantage: Lincoln, but happy homecoming B-State.
JCSU (3-0, 4-1) at Shaw (1-2, 1-4): Who had JCSU leading the CIAA South on their bingo card? Not many people, but that's where the Golden Bulls find themselves halfway through the season. Shaw is still on a merry-go-round between Silas Cruse and Patrick Blake on offense, its offensive line still is struggling to get traction, and the formely-vaunted running game remains questionable. That doesn't bode well when lining up against a very much improved JCSU defense who only surrenders 68 points on the ground and 190 yards of total yards (third in the country). The Newman boys may be poised to lead JCSU to victory with the rushing attack. Advantage: JCSU, homecoming party crashers part II
#24 Virginia Union (2-1, 4-1) at ECSU (0-3, 1-4): VUU leads the country in rushing defense and plays very well on the road. ECSU had found some life on offense with QB Donoven Davenport leading the way. Still, he only converts 44 percent of passes, a clip that isn't scaring defenses. VUU isn't exactly blowing the doors down on the passing game either. The difference is the rushing game, where Curtis Allen has taken over where Jada Byers left off. Allen has rushed for over 150 yards in his last two games. Advantage: VUU, not even close.
Fayetteville State (3-0, 3-2) at St. Augustine's (0-3, 0-5): The country's least productive offense hosts the defending champs who are picking up some momentum. SAU can make games interesting, but I don't think this one will be. Case in point: SAU converts only 14 percent of their third downs. Let's welcome and exchange pleasantries with SAU position coach Antonio Cromartie to the conference now, because he is likely to get a rude awakening from FSU. Advantage: FSU, should be a reasonable margin