CIAA Week Two Preview
September 10th, 2021 6:00pm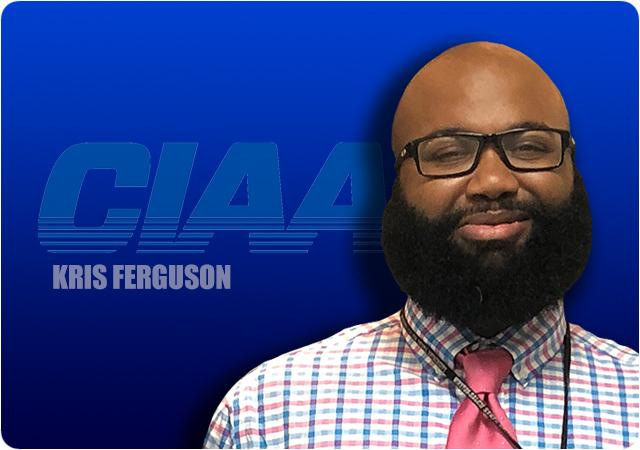 The CIAA didn't exactly have the best week out of conference, but there were some bright spots. The conference picked up two wins. Chowan's win over Mars Hill showed that its defense is operable again. Fayetteville State picked up where it left off by dominating Elizabeth City State. Virginia Union and Bowie State valiantly played against FCS competition before succumbing late. They didn't get blown out, and that to me is a plus. Here in the positivity corner, things are looking up as we look forward to week two.
For the second week in a row, we have another COVID-related cancellation. This time, St. Augustine's had COVID-related cases that resulted in them cancelling their game against Limestone. I hope that SAU's affected players have a speedy recovery.
This week is informally known (to me anyways) as the CIAA-South Atlantic Challenge, as the neighboring conference is normally travel and budget friendly for our schools.
Here's some insight into this weekend's games, in order of interest.
Saginaw Valley State (1-0) at #23 Bowie State (0-1): Its not common for a CIAA school to play someone from the GLIAC. The last time the conference played someone from said conference was WSSU hosting Wayne State in the 2011 playoffs. So, a game like this is a big deal, at least in the D2 out of conference space.
Bowie state is coming off of an eight point loss to an FCS opponent that featured BSU commit six turnovers. SVSU is coming off of 13-9 win at home against Texas A&M-Kingsville, but also committed three turnovers in the process themselves. These two schools sort of have a similar offensive philosophy, as they roll with whatever defenses are throwing at them. Both can run and pass relatively well. Look out for SVSU's wide receiver Casey Williams, who may likely be the main target in the passing game. Bowie State is going to have to guard against a SVSU team that can get into opposing offenses' backfield.
Bowie plays very well at home. I expect the same to happen here, and for them to notch their first win of the season. Advantage: Bowie State, 10 points
Fayetteville State (1-0) at #18 Wingate (1-0): It's a new year for Fayetteville State, but the same old stigma. Can they win a game against a team that isn't in the CIAA or SIAC? We are now up to 12 years and counting.
Wingate and FSU have met every football-playing year since 2017, and the result ends up with FSU losing by two scores. Either 10 or 14 points. That's it. It hasn't mattered where they played this game either.
As previously mentioned, FSU had a really good showing last week. The defense in particular is the unit to look at very closely, because its such an experience one. FSU has depth at each level of the defense, and they are going to need it against a Wingate team is also experienced on offense.
Historically, FSU has started quickly against teams that they overmatch, but started S-L-O-W against schools in which they are evenly matched or are the underdogs. The slow starts typically doom FSU, because they are a running first team. How much of a running first team are they? FSU hasn't passed for more than 300 yards since head coach Richard Hayes took over in 2016. That's a STRONG identity.
If there was ever a time for Fayetteville State to get over the hump against Wingate, this would be that year. They have the horsepower (no pun intended) to do it. But, I don't know, I don't have the confidence in FSU just yet. If they pull off the win, I know I will hear about it somehow. Advantage: Wingate by a touchdown
#6 Valdosta State (Gulf South) at Virginia Union
Super Region II has the distinction of having two schools with the initials V-S-U. On this block, that distinction belongs solely to Virginia State, especially because I remain a Valdosta State non-fan.
And yet, you have to respect them. Valdosta State continues to reload, year after year, coach after coach. This year is no different, and Savannah State found that out the hard way in week 1. Key players for Valdosta includes quarterback Ivory Durham and wide receiver Lio'undre Gallimore. Virginia Union is a bigger test this week. VUU actually lead FCS Hampton for stretches of that game last week off the strength of the Khalid Morris – Charles Hall connection.
How can VUU win this game in which they are the clear underdog? VUU would need to keep Valdosta's offense off the field for one, because they are just so explosive on offense. Secondly, mixing up the passing game to get overly dependent on Hall would most certainly help. Its a lot to ask of VUU. I expect Valdosta State to exploit some holes in the run defense just as Hampton did, and also take the W. Advantage: Valdosta State by at least 21
Chowan (1-0) at Tusculum (1-0)
Chowan takes on another formidable South Atlantic Conference foe on the road. This time, CU is headed to Tennessee to do it. Tusculum rolled over St. Augustine's big, but Chowan is much more potent on both sides of the ball.
Here, the concern for Chowan is whether its run game can open up the passing game. Chowan is young at that position, and there seems to be a preference to pass. Also, can Chowan avoid penalties to extend drives as they did with Mars Hill? For Tusculum, the question becomes whether they will want to stick with the running game, and how quickly out the gate they will start.
This is another game that could go well for Chowan, but it smells of the UVa-Wise game from 2019. Advantage: Tusculum, close
Virginia State (0-1) at Ohio Dominican (0-1)
Virginia State was chewed out by Lenoir-Rhyne last week. VSU has an identity, but it involves a lot of rushing, and not much passing. VSU used two sophomore quarterbacks last Saturday, and the lack of experience really showed. They couldn't get anything going on offense. The problem is, Ohio Dominican ended up in a shootout of a game against a top 20 team in the country last week. It has a lot of experience returning as well.
Virginia State would have been more competitive in this game with the 2019 team. This week – look out below. Advantage: Ohio Dominican, by a lot.
Winston-Salem State (0-0) at Catawba (1-0)
Ah, yes. The unknown has entered the ring. WSSU, fresh off an extra week of practice opens up on the road against a Catawba team that outlasted upstart Erskine. That game went into the fourth quarter tied before Cat U pulled away.
What you need to know about this game is the following items. First, has WSSU sufficiently addressed its less than stellar defensive line play from 2019? They are going to need to disrupt Catawba quarterback Ken Avent and also bottle him up if they want to slow their offense. Secondly, is WSSU going to have a sufficient offense to back up its defense? WSSU has struggled a lot on offense over the last several years, and that malady has really held then back. Who will start at quarterback? Who will run the ball? I don't expect a blowout, but WSSU is known for fast starts and late game meltdowns. Catawba-WSSU games lately have been close, and expect a close one this time around too. Advantage: Catawba, close.
Allen (SIAC) at Johnson C Smith
Our other unknown, JCSU, opens up the season at home. Allen is a team that can churn up the field, but they showed last week that they can also cough up the ball i.e. five (!) turnovers. Also, Allen showed that they don't have a kicking game. They didn't even attempt extra points last week. Does any of these things matter? Only if the game is close. It will be interesting to see how JCSU has rebuilt the team, especially with so many new faces. Advantage: Allen
Shaw at Davidson
Get money, get paid. On paper, Shaw is overmatched in this game. The defense is a fairly stout unit. I am really hoping to see if the offense can show signs of life in the scoring column. It wasn't pretty last week. Advantage: Davidson
Livingstone at Savannah State
Livingstone, ye who struggled last week, is now traveling to Savannah State. SSU's option offense should keep LC on their heels, and it will be interesting to see how they match up. It's a good test for LC's defense, who really kept them in the game last week. A key match is going to be whether LC's front seven can slow down SSU's rushing attack. SSU is better than last week's result, and I think we are going to see that this go around. Keep a lookout to see if LC can generate more consistent effort in the passing game, because I just don't think the rushing game is there right now. Advantage: SSU.
Bluefield State at Elizabeth City State
Bluefield lost to an NAIA school to open up their first football season in a long time. ECSU should find things a little easier than what they experience last week. Games like this can surprise you, but somehow I expect ECSU to find enough offense to pull this game off. ECSU does have a particular weapon in the return game (file under Riddick, Zion), and I think his efforts should reward ECSU with some good field position. Advantage: ECSU
That's 11 games tomorrow, starting as early as 1pm and as late as 7pm. You can follow me @d2kferg on twitter for all of Saturday's action.