D2 Football Summer Update
June 30th, 2020 9:00am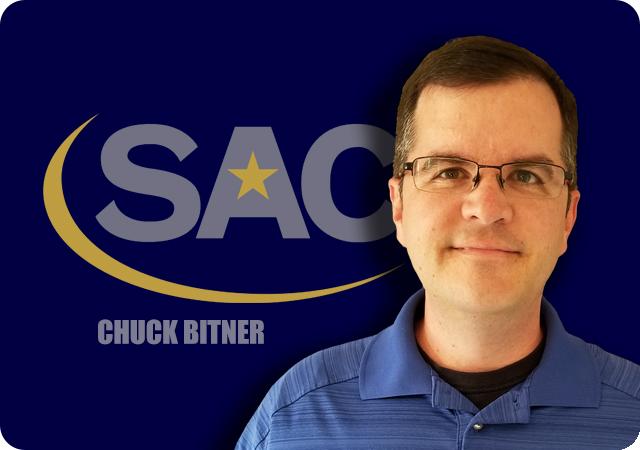 The world certainly is an interesting place right now. It's stressful, busy and chaotic yet at the same time, mundane, repetitive and some days, boring. Quite bizarre that it can be all those things at the same time, epecailly as we approach the July 4th weekend. But welcome to life in the year 2020. Given the numerous things demanding our time and attention, I certainly can't blame you if you've been off the grid from a football perspective. To that end, I thought it would be a good time to catch up on a few things in the world of D2 college football. The first half of this column is related to the overall impact of COVID-19 on our beloved world of D2 football and the second half is dedicated to news in my home conference, the SAC.
Division II football season reduced to 10 games
On May 19, The Division II Presidents council announced updates to the maximum number of games that can be played and the minimum number required for championship eligibility. Changes were announced for all sports and apply to the 2020-2021 academic year only.
For football, the maximum number of games a team may play in the regular season is now 10. This is a small reduction from the previous number of 11 but it could result in some programs having multiple opponents needing to cancel contests. To avoid punishing teams that may lose more than one date, the minimum number of games required for post season eligibility has been reduced to seven.
Scheduling challenges
At first glance, it would seem easy for Division II or the individual conferences to just eliminate week one from the schedule. The season could start Sept. 12 and run for 10 weeks. But its not quite that simple. For starters, there are several D2 teams that already had a 10 schedule and two conferences (CIAA and SIAC) that mandate a 10 game max, with the season ending one week earlier than the rest of Division II. There is no need to make those teams jump through hoops if they already had a schedule that fits the new requirements. The other problem with dropping week one (or any entire week) from the calendar is that several D2 teams are playing FCS programs. The payouts from those games will be more critical now than ever before. Forcing a team to cancel a D1 opponent is not a good option.
In some conferences, schools are being given control of their schedule so there are still a lot of things we do not yet know. Here are a few confirmed actions from conferences that we do know of…
The SAC has confirmed that it will play all conference games in 2020 which gives every team eight games and leaves two spots open for out of conference opponents. That gives each member a lot of flexibility. If finances or desire to reduce travel dominate decisions, a school could opt to play the conference schedule only. However, proximity with numerous traditional opponents provides many options and so far, no team has fewer than 10 games lined up.
The Mountain East Conference (MEC) announced that there will be no out of conference football games played in 2020. The league announced a 10 game schedule for the 11 current members and Alderson Broaddus (AB is in the process of joining the MEC as a full member).
The Pennsylvania State Athletic Conference (PSAC) has eliminated all games scheduled for Sept. 19 and moved the Sept. 12 games back one week. The Sept. 19 week was chosen for elimination because it was the only cross-over week that had a mix of four games hosted by each division. Cancelling one of the other two crossover weeks would have left one division (eight teams) with only four home games. Cancelling Sept. 19 means only four teams will be reduced to four home games. If you're not familiar with the PSAC schedule that may be a little hard to follow, but it does make sense.
The Mid-America Intercollegiate Athletics Association (MIAA) recreated a 10 game schedule with a blind draw. Each school submitted one date they wanted unchanged and the conference did its best to accommodate those requests. Games will begin Sept. 10 or 12.
The 12 members of the Great American Conference (GAC) will play a 10 game, conference-only schedule beginning Sept. 10 or 12.
The Northern Sun Intercollegiate Conference (NSIC) has eliminated week one from the schedule and will play a conference only slate beginning Sept. 12. Each team will have five games at home and five away.
No changes to fall championships
NCAA Division II has announced that there are no planned changes to the fall championships. This is very good news but I still think its possibel the situation could change. From a cost savings perspective, I anticipated a reduction in the number of participants for the football championship, which is currently 28 teams. I think a one year reduction to 16 would be a good option to save money and shave two weeks off the tournament schedule but I'm happy with no changes.
COVID and cost-related casualties
Florida Tech is discontinuing it's football program. This is very sad news. West Florida destroyed the curve when it comes to expectations for a start-up program but Florida Tech did as well. The Panthers were way ahead of schedule. FIT was immediately relevant in the highly competitive GSC and made it to the D2 playoffs twice in their seven years of existence. Given how early into the pandemic shutdown this occurred, I have to think the decision was already being considered. Melbourne, FL is a beautiful place along the Atlantic coast, but it is not a convenient location for a D2 football program. To put it in perspective, FIT's shortest bus ride for an away conference game is nearly 300 miles. That is about 40 miles longer than the longest bus ride between two SAC schools.
Urbana University, a member of the MEC, has eliminated all athletics and closed its campus. Urbana was under the ownership of Franklin University and operated as a branch campus while retaining its name. Programs and students at Urbana will be absorbed by Franklin, where feasible.
SIAC member Morehouse College has announced it will not participate in fall 2020 sports. The impact is not quite as bad as it may sound as Morehouse is an all male college with only two fall sports programs (Football and Cross Country) but still, a big decision that has been made it will take a contest away from several other SIAC teams.
My thoughts on football amid the pandemic
Many people have asked me if I think we will have college football in the fall. Unfortunately, I really don't know. In my opinion, having sports in the fall depends completely on campuses being open to students and faculty. Nearly every college and university is planning for that, but localized COVID outbreaks remain a possibility and could shut down any campus at any time. How that would impact athletics for an individual school is unknown. I would find it hard to justify having athletes on campus for sports if it is not safe enough for the student body to be present but every situation will be unique.
What we're seeing so far is everyone's Plan A. I hate to be pessimistic, but I don't feel good about Plan A in most cases. COVID is not trending well in many parts of the country and that might mean pushing back the opening of campuses, which in turn could push back the start of the fall sports season. Some conferences like the Ivy League are reportedly considering an abbeviated schedule that would not begin until late September and run for only 7-8 weeks. I think that is a realistic option for most of Division II as well and it may come to that. Again, I hate to be pessimistic but I don't think we have seen the last of schedule changes. It is going to be a very fluid situation.
It is also being reported that the Ivy League may even consider moving football to the spring, playing a conference only scheduled in April and May. That might be possible for them but I don't think its realistic and definitely not feasible in division II. Facility limitiations would be an issue but beyond that, Division II athletics departments do not have the staff to support the normal spring schedule with fall sports on top of it and who know if they could muster the officiating staff to pull it off. I like the creative thinking to do everything possible to salvage sports, but shifting fall sports to the spring is not feasible for most the college sports community.
Based on how things have gone over the last few months, I can draw only a few definitive conclusions…
I'll take football in the fall in any form I can get it. It is not going to be normal but I'll take what I can get.
There will be disruptions. It is inevitable. I have not yet seen standards for how or if athletes will be tested and what will occur if an athlete tests positive, but that is going to happen. There will be players that miss time due to illness or a positive COVID test. There is also the possibility of a program being forced to cancel a game or the balance of their season if they have a significant number of impacted players. A team could be too depleted to take the field or may conclude that it simply is not responsible to play.
College football without fans in attendance is much less viable than professional sports. The D1 power 5 make mega millions from TV money and if we're not allowed to attend games in the fall, the TV audiences would be huge. But there is no TV revenue for Division II so staging a game with no gate, parking, concessions and merchandise revenue is a big loss.
Administrators at the NCAA, conferences, colleges and universities are facing the toughest decisions of their careers. They're making decisions based on health and safety first and foremost, but also financial security. A lot of revenue that schools forecast and plan for simply disappeared and there are schools that are in true survival situations. We have already seen a few casualties around the NCAA and if students are not on campuses in the fall, the situation will be dire for many institutions. These are uncertain and anxious times in the world of higher education. If a decision is made that you don't agree with, have some appreciation for the people making those decisions. The responsibility they have for the safety of every person on their campus is enormous and the financial realities they are encountering is not something they could have ever planned for.
One additional note regarding number 2 above…according to a quote in this article from the athletics director at Division III Emory & Henry, it costs $100-$125 per test for COVID-19 screening. If that is relatively consistent across regions, that makes it financially impossible for an athletics department to routinely test student athletes and staff.
Happier topics…
2,175 student-athletes named to SAC Commissioner's Honor Roll
Wow. That's a huge number. To be eligible for this distinction, a student must have participated in a championship sport and maintained a cumulative GPA of 3.30 or higher. Many SAC institutions reported record numbers of student-athletes earning this recognition. The full list of honorees can be found here. Congratulations to every one of them.
LR's Jaquan Artis named SAC athlete of the year
Lenoir-Rhyne defensive standout Jaquan Artis was named SAC male athlete of the year on June 17. Artis had previously been named SAC football defensive player of the year, All-American by multiple outlets and finalist for the Harlon Hill and Gene Upshaw awards. Congratulations Jaquan!
Wingate's Andrew Strickland earns postgraduate scholarship
Wingate Offensive lineman Andrew Strickland was one of two SAC student-athletes to earn a postgraduate scholarship from Bob McCloskey Insurance. Strickland was an accounting major holding down a 3.75 GPA and the right tackle position on the offensive line. He was one of only three Division II football players to be named both an academic and athletic All-American. Amazing accomplishment. Congratulations Andrew!
Limestone completing transition to University status
Limestone College will officially become Limestone University on July 1. The Drive to University program was announced in April, 2018 and the name change occurs during Limestone's 175th anniversary year.
Carson-Newman sports information wins big at CoSIDA contest
Carson-Newman brought home numerous awards from the College Sports Information Directors of America Publications and Digital Design Contest. As an entire department, Carson-Newman sports information is top notch and easily among the best in Division II (trust me, I spend A LOT of time on D2 athletics websites.) These awards are well deserved and a reflection of the commitment the University makes to high quality athletic communications. Congratulations, Eagles!
SAC leadership provides news and transparency in challenging times
During the pandemic shutdown, SAC leadership has hosted two virtual meetings that were open to anyone. Commissioner Patrick Britz opened the meetings with COVID related updates from around the league and the NCAA and then addressed all questions submitted by viewers. As a SAC stakeholder, I certainly appreciated the transparency and having an open platform to ask questions. All conferences should be doing this for their communities. If you missed the first two sessions, you can catch the replays at the links below. A third session is scheduled for Wednesday, July 8.
Zoom Q & A with Commissioner Britz - Episode 2 (June 4, 2020)
Zoom Q & A with SAC Commissioner Patrick Britz (May 6, 2020)
Construction / Renovation news
New turf, new lights at Mars Hill
Following the opening of the state-of-the-art Ammons Field House in 2019, Mars Hill is continuing to enhance and update its facilities this summer. New lights were installed in May and judging by the photos that have been shared, they are impressive. The Lions don't play many night football games but the new lights make the option considerably more tempting. A new artificial turf playing surface is being installed in June and will be ready for fall sports practice. Good things happening on the Hill for Mountain Lion student-athletes. Visit this link for photo updates.
Artificial turf for Catawba's Shuford Stadium
Catawba is making the switch from natural grass to artificial turf. The conversion has been happening throughout the month of June and the project is nearing completion. The new surface will be a two-tone green, alternating every five yards, will sport blue end zones with Catawba logos and showcase the school logo at midfield. Catawba's change in direction will leave Tusculum and Wingate as the last remaining SAC schools with natural grass. Click here for a peek at the new surface.
Newberry's phase one updates
The Melvin and Dollie Younts Athletic Performance Center is taking shape in the north end zone of Newberry's Setzler Field. The facility will house a 3,000 square foot weight room, athletic training space, officials' locker rooms and public restrooms. The Younts Center is expected to be ready for the fall sports season. This will complete phase one of the scheduled updates with an additional field house planned for phase two in 2021. Here is a photo from the latest update.
That's all for now. I am sure I missed a lot of things but its challenging to keep up right now. If you are aware of anything that would be useful to add for a follow up column, email me at [email protected]. News is overwhelmingly bad right now, so give me some positive things to mention too!
(shameless plug to follow me on Twitter @D2Chuck)