G-MAC Midseason Review
October 10th, 2019 7:00am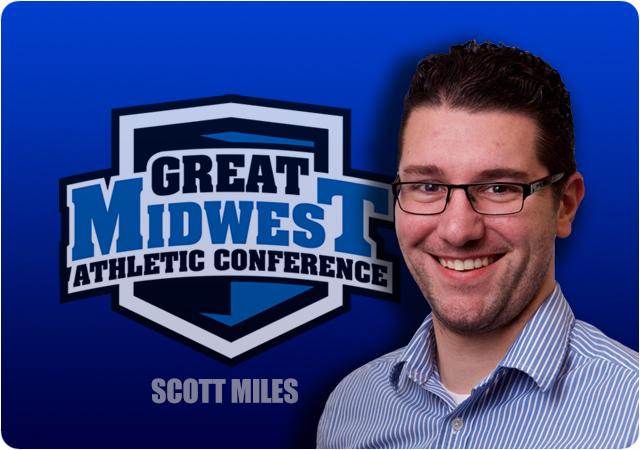 Now that we're midway through the season, I thought I'd take a broader look at each team in the conference and where they stand as we get ready for week six of the 2019 campaign.
Alderson Broaddus (0-5, 0-2 G-MAC; vs. Lake Erie, noon)
After showing promising signs in 2018, an 0-5 start to 2019 is decidedly a step backwards for the Battlers. As I mentioned in my season preview, AB had gone 4-7 and played Findlay, Tiffin and playoff qualifier Bowie State extremely close in 2018. I thought at least five or six wins this season was not out of the question, given how much experience AB brought back.
So far, they've really only played Glenville State close in their opener and been blown out in the other four games. The defense has been a disaster, allowing 543 yards and 55 points per game. The offense has turned the ball over 15 times, is converting 35 percent of its third downs, and only scored on 10 of 17 red zone trips.
AB has a mixed schedule to close out the season. They have yet to play Lake Erie, Walsh or Kentucky Wesleyan, but still must also face Tiffin and Hillsdale. If the Battlers can pick up a few wins against the former trio and at the least be competitive with Tiffin and Hillsdale, all is not lost for AB this season.
Findlay (3-2, 2-1 G-MAC; at Walsh, 1 p.m.)
There is no doubt that Findlay has as talented of a roster as any in the league, particularly on the offensive and defensive lines. Those units might, in fact, be about as good as anyone is the region.
Still, the Oilers haven't won "the big game" since defeating Shepherd in the 2017 playoffs. Curiously, they've been able to win the statistical battle in most of their losses over the past two years, in particular against Ferris State and ODU last month, but have come up shy on the scoreboard. While they certainly have the ability to run the table the rest of the season – and that includes facing off with Notre Dame, Hillsdale and Tiffin – the Oilers must figure out how to do the "little things" to win those marquee matchups.
The rushing attack continues to flourish and Reuben Flowers has been dominant in the passing game, but the Oilers are still lacking a second option when they throw the ball. Defensively, they've remained fairly stout, particularly against the run – and that unit will need to play at a high level with the schedule that's remaining.
Hillsdale (3-2, 2-0 G-MAC; at Northwood, 1 p.m.)
The Chargers have bounced back from a nightmarish start – losing at home to Michigan Tech and being blown out at Indy – to win three straight games and join Tiffin as the lone undefeated teams in league play. The question for Hillsdale, though, is can they play at a high level against the better teams? Their wins have come against Lake Erie, Walsh and Concord, and they still have Findlay, Tiffin and ODU lurking on the schedule.
Still, it was encouraging to see Luke Keller step up and complete 18-of-22 passes against Concord last week. His completion percentage on the season is still just a tick over 50 percent, but we'll see if that catapults him forward for the rest of the way. The Chargers have about as good of a skill duo as any in the league with David Graham at running back and Konnor Maloney at receiver, and those guys need to get as many touches as possible in the back half of the season to give Hillsdale a shot at retaining its conference crown.
The defense has allowed just 28 points over the last three games, albeit against teams that have struggled offensively. The Chargers have just seven sacks and 19 tackles for loss through five games and must figure out how to become more disruptive in the backfield to stand up against some potent offenses down the stretch.
Kentucky Wesleyan (0-5, 0-2 G-MAC; vs. Tiffin, 2 p.m.)
The Panthers are 0-5 on the season – and yet, I'm OK with that in this instance. This was a season of rebuilding and though the wins aren't there, KWC has shown that it can compete with the teams on its schedule. That simply wasn't the case for most of the past two years.
While moral victories don't count in the standings, the Panthers have lost three games by a touchdown or less. They've stuck with freshman Wiley Cain at quarterback for the last four games and he's delivered some nice moments. The glaring issue for KWC is its red zone production – the Panthers have scored on just nine of 23 trips inside its opponent 20, with just five of those being touchdowns. Even just a slight uptick there would make a tremendous difference in these close games. They've also suffered 21 sacks and a whopping 53 tackles for loss so far – we'll see if the offensive line can improve in the back half of the season.
The defense is allowing slightly more yardage (411 per game) than it did last year, but has held opponents to 32 points per contest. And that scoring defense is impacted by the Lake Erie game – though the Storm put up 49 points, three of the drives started in KWC territory and Lake Erie also returned a blocked kick for a score. This unit has hung in there so far this season.
Lake Erie (1-4, 1-2 G-MAC; at Alderson Broaddus, noon)
In their first season with a new coach, Lake Erie has bounced back to competitiveness and respectability. Two tight losses to start the season has cost LEC a chance to be above .500 at this point of the season, but even if the record doesn't show it, I think folks in Painesville have to be pleased with the progress of the program.
Let's start with the defense, which is allowing just 26 points per game and 378 yards of offense, including 166 through the air. The Storm allowed 48 points per game a season ago and nine teams scored more than 30 points against them. They've already held three teams to 21 or fewer points this season.
On offense, Lake Erie finished with 475 rushing yards – total – in 2018. This year, the Storm has rushed for 414 yards through five games. That's still not a great total, but it's a huge step forward in just one year. Lake Erie needs to clean up some areas: red zone production (scores on just six of 15 trips), penalties (39 accepted on the season to 19 for its opponents), and turnovers (13), but like KWC, the program appears to be headed in the right direction.
Ohio Dominican (3-2, 2-1 G-MAC; idle)
ODU's 3-2 record is probably pretty fair at this point. The Panthers needed a great fourth quarter rally at Shepherd to win the opener, and Findlay vastly outgained them but couldn't come away with the win. The Panthers couldn't protect a late lead against Tiffin, and the loss to Valdosta – well, was a loss to probably the best team in the country.
Predictably, ODU's offense has regressed a bit with the graduation of Cory Contini and the injury to David Turner limiting him to two games. The run game has finally come around in the Tiffin and AB games, but really struggled in the first three contests. Despite a lot more pressure on him this year, Evan Ernst has continued to play well in his second season as the starting quarterback, with just three interceptions in 162 attempts.
The defense has truly embraced the "bend don't break" philosophy, surrendering chunks of yards between the 20s but buckling down in the red zone. In the two losses, though, Valdosta and Tiffin were able to crack some big scoring plays that really hurt the Panthers. If this unit can limit those down the stretch, the Panthers will have a good chance to win out – with the question being, will a 7-1 regional record be enough to earn a postseason bid?
Tiffin (4-1, 2-0 G-MAC; at Kentucky Wesleyan, 2 p.m.)
The Dragons have not missed a beat this season, even with Gary Goff departing for Valdosta and Cris Reisert taking over as a first-time head coach. Tiffin's lone blemish came to a 4-1 Saginaw Valley team and they have played well on both sides of the ball this season.
Nick Watson certainly looks like the best quarterback in the league to this point as he's accounted for 19 total touchdowns while turning the ball over just twice. After missing last season, JaQuan Hardy has been a load, averaging nearly eight yards per carry. More importantly, he hasn't put the ball on the ground once this year after fumbling eight times as a freshman and sophomore. And Stanley Jackson is probably the biggest surprise in the league – after totaling 994 receiving yards over three seasons at Ashland, he's already tallied 699 yards with the Dragons.
Tiffin's ballhawking secondary has picked up from where it was last year, tallying 10 interceptions thus far. And Charlie Cleveland has emerged as a force on the defensive line with 7.5 tackles for loss and three sacks this season.
The Dragons might not be challenged much during the rest of October, and if they pass the tests that await them in November – Hillsdale and Findlay – they'll be making a trip to the postseason.
Walsh (1-4, 1-2 G-MAC; vs. Findlay, 1 p.m.)
Like Alderson Broaddus, I was wondering if Walsh would be able to take that step forward this year and challenge the top four teams in the league. Unfortunately, like AB, the Cavaliers have largely taken a step backwards in 2019, despite picking up a win over Lake Erie last week.
In Walsh's defense, they had a brutal September – playing FCS playoff qualifier Duquesne, Ashland, Tiffin and Hillsdale. However, the offense was non-existent for the first month of the season, and managed just 311 yards against the Storm. They must find some solutions throwing the football – averaging 3.5 yards per attempt isn't going to cut it – to relieve pressure on the rushing attack.
The defense stepped up in a huge way against Lake Erie, recording five takeaways and blanking the Storm over the final three and a half quarters. With games against Findlay and Ohio Dominican still to come, they'll need to keep creating takeaways and set up their offense on short fields to give them a chance to score points.