G-MAC Week Two Preview
September 12th, 2019 7:00am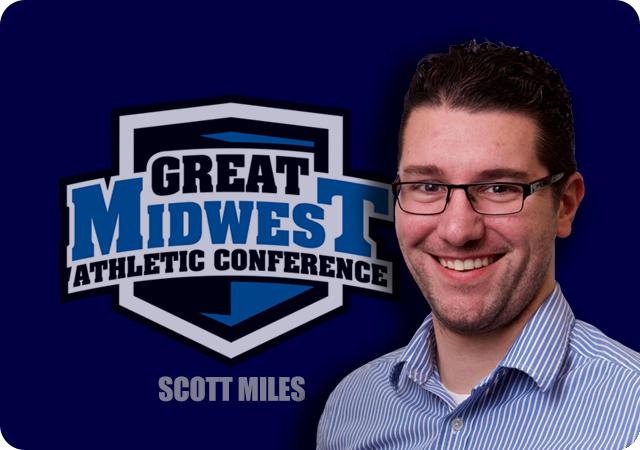 Despite a 2-6 start against out of conference foes, there were several encouraging signs for the G-MAC as we enter week two of the season.
For starters, Findlay took last year's national runner-up, second-ranked Ferris State, down to the wire in a 24-23 setback to the Bulldogs in Big Rapids. The Oilers outgained Ferris 460-405 and racked up 235 yards (6.5 yards per carry) against a stout defense.
Lake Erie, which had lost 13 straight games entering the season, played Mercyhurst close as they blanked the Lakers in the second half before falling 21-16. The Storm picked up 20 first downs and ran for 113 yards after tallying just 475 yards total on the ground as a team last year.
Finally, Kentucky Wesleyan hung tight with the NAIA's sixth-ranked team, Concordia (Mich.), falling 17-14. The Panthers had a field goal to tie the game in the final miss wide, but KWC has to be encouraged by its defense, which held the Cardinals to just 3.4 yards per carry on a whopping 54 attempts.
The biggest win of the week goes to Ohio Dominican, which went on the road to score a 24-21 win at Shepherd, a team that was receiving votes in the preseason poll. ODU trailed 14-0 early but forced four Shepherd turnovers, scoring the go-ahead touchdown with just over a minute left for the victory.
Also, a big congratulations to Cris Reisert in picking up his first head coaching victory in leading Tiffin to a wild 22-19 win at Northwood. Quarterback Nick Watson accounted for 386 total yards and three scores and the defense limited Northwood's potent rushing attack to 3.8 yards per carry.
Now, on to this week's matchups….
Ohio Dominican at No. 1 Valdosta State, 7 p.m. – D2 Football Showcase (ESPN3)
The Panthers look to carry over any momentum from last Saturday as they take on the defending national champions in Georgia. ODU must get off to a better start than it did last week, particularly on offense. The Panthers were down 14-0 before recording their initial first down of the game and had struggles running the ball, finishing with just 56 yards on 21 carries.
They'll be going up against a VSU defense that limited Albany State to 240 total yards last week and features a defensive line that boasts two senior tackles over 300 pounds. It's going to be tough sledding on the ground again for ODU, but they must stick to it and find some success to help ease the pressure on quarterback Evan Ernst.
Defensively, ODU will be challenged by VSU quarterback Rogan Wells, who will be in the conversation for the Harlon Hill. Last week, he completed 23-of-26 passes for 215 yards and two scores while adding 50 yards on the ground. The Blazers sport a balanced offense that punted just one time last week.
Tiffin at Saginaw Valley, 1 p.m.
As mentioned earlier, Nick Watson had a superb start to the season for the Dragons offense, and they'll continue their trek through Michigan with a trip to Saginaw on Saturday. Tiffin racked up 488 yards of offense, finding success on the ground and in the air in its opener against Northwood. Stanley Jackson, Jr., a transfer who spent three years at Ashland, had a huge debut with 179 yards receiving. Meanwhile, Jaquan Hardy and Kyle Brunson combined for 138 yards on the ground.
Saginaw's defense was stout in its season-opening 35-14 win at Texas A&M-Kingsville. Any time you can hold an LSC school to 14 points, on the road nonetheless, is something remarkable. The Javelinas attempted 62 passes in the game and threw for just 263 yards as the Saginaw defense came up with five takeaways. The Cardinals offense was led by quarterback Ryan Conklin, who threw for three scores and ran for another.
These two teams last met in 2017, a 14-9 win for Saginaw, and I'd expect another similarly close game. The Cardinals offense tried to be balanced in the opener, but SVSU managers just 79 yards rushing on 38 attempts. If Tiffin's defense can have similar success stopping the run, while maintaining their own offensive balance from week one, the Dragons have the firepower to score the road win.
Hillsdale at No. 15 Indianapolis, 6 p.m.
The Chargers must quickly erase the pain of last week's setback against Michigan Tech as they take on longtime rival and nationally ranked Indy on the road this Saturday. The Greyhounds scored an impressive road victory at nationally ranked Ashland last Saturday and haven't missed a beat this season as transfer quarterback TJ Edwards threw for 221 yards and two scores.
A nightmarish final minute of the second quarter helped sink the Chargers against Michigan Tech last week. The Huskies scored with 22 seconds left to go in front 17-7, then tacked on another touchdown 16 seconds later as Hillsdale fumbled the ensuing kickoff. The Chargers cut it to 23-14 early in the third but could do nothing else offensively.
Hillsdale totaled just six first downs and 160 yards of offense – 73 coming on a touchdown pass to Joe Bentley. The Chargers must find a way to get David Graham (15 yards rushing) and receiver Konnor Maloney (no catches) going this week at Indy.
Northwood at Findlay, 7 p.m.
How will Findlay bounce back after nearly scoring an incredible upset of Ferris State? That's the big question mark for this week. If the Oilers' offensive line continues to play at that high of a level all season, this could shape up to be a tremendous season for Findlay. To rush for 235 yards against one of the nation's best defenses is no joke, and though the completion percentage wasn't great for Matt Winzeler, he didn't make any mistakes in his first start at quarterback for Findlay.
Credit Findlay's defense for holding Ferris to 405 yards of offense as well. Even without Jayru Campbell playing, that's a solid performance. Transfer DBs Richard Sheler and Eriq Fadahunsi played a role in slowing down the Bulldogs' attack.
We'll see if Findlay can replicate Tiffin's defensive success against Northwood's offense. The Timberwolves couldn't get their ground game untracked the way they would like last Saturday, and completed just 9-of-27 passes with four picks when forced to throw the ball.
Ashland at Walsh, 1 p.m.
As expected, Walsh struggled against Duquesne last week, falling 44-3 to an FCS team that advanced to the playoffs last season. The Cavaliers were outgained 462-73 and were forced to punt 11 times, converting just 1-of-13 third downs. There were some bright spots for the Cavs defensively, including Stephen Baugh, who had a 31-yard interception return, and Phillip Keller made seven tackles (2.0 TFL).
Walsh's defense will look to carry the team in a tough week two matchup against Ashland. The Eagles dropped a 24-9 decision at home to nationally ranked Indianapolis, a game in which Ashland failed to put points on the board over the final 37 minutes of action. Austin Brenner threw for 303 yards, but was picked off twice and completed just 22-of-45 passes. Meanwhile, the Eagles were held to just 54 yards rushing as well.
If Walsh can keep this a low-scoring game and force Brenner into another two-turnover game, the Cavaliers have a chance to score an upset in this contest. The Cavs must capitalize on opportunities and get something going in the passing game, however.
Alderson Broaddus at Chowan, 1 p.m.
AB just could not get into a rhythm in its Thursday night contest with Glenville State, falling 33-21. The Pioneers recovered two onside kicks and converted both into points, and the Battlers went 0-3 in the red zone. AB also turned the ball over three times in the contest. Still, the defense came up with nine tackles for loss, including three by Tyler Fulmore. And Damon Rodgers had 117 yards receiving and added a 34 yard carry as well.
The Battlers will take on a Chowan team that is coming off of a 6-4 season, but started 2019 with a 40-22 setback to UVa-Wise. The Hawks outgained UVa-Wise 417-303, but the Cavs had a punt return and a fumble return for a touchdown. The Hawks also scored on just three of six red zone possessions.
AB's defense must rise to the test again as Chowan's offense ran for 233 yards. Last year, the Hawks put up 511 yards and 42 points per game. However, their defense is suspect, as it surrendered nearly 37 points per game last year and 417 yards. Joe Czelusniak and Co. must come out ready to put points on the board on the road.
Quincy at Kentucky Wesleyan, 2 p.m.
The Panthers were oh-so-close to a victory over the NAIA's sixth-ranked team but came up just short. Now they'll look to take on a Quincy team that they had on the ropes last year but couldn't finish off in a 31-24 road loss.
KWC turned to freshman quarterback Wiley Cain in the second half against Concordia and he responded by completing 10-of-16 passes for 96 yards and a score. He's got prototypical size for a QB (6-4, 210) and a good playmaker in De'Ondre Boggs, who had a touchdown catch last week. He must get rid of the ball quickly, and KWC must see improved offensive line play, after the Panthers suffered eight sacks last week.
Quincy started its season with a 38-8 road win at Central State and will head east for a second-straight week. The Hawks offense racked up 526 yards on 91 plays as 11 receivers caught at least one pass and six different players had a rushing attempt. Quincy's defense, meanwhile, recorded four sacks and 12.0 tackles for loss.
Davenport at Lake Erie, 2 p.m.
A slew of new faces on the Lake Erie offense helped the Storm put a second half scare into Mercyhurst. Kolton Brewster engineered a pair of touchdown drives after entering late in the third quarter and finished 7-of-10 for 76 yards and a score. Transfer running back Eric Zokouri rushed for 117 yards on 20 carries and Nate Dantley Jr. caught six passes for 58 yards and a score.
The Storm was penalized 12 times for 111 yards in the game, though, so they'll need to clean that up for this week. Still, between the resurgent offense in the second half, and a defense that created two takeaways and was led by TJ Flowers and his 14 tackles, there are certainly signs of encouragement for Lake Erie.
Davenport did not play in week one and is coming off of a 6-5 season last year. The Panthers had one of the nation's best defenses a year ago, but graduated a ton of pieces from that unit. Davenport is expected to return Kansas transfer Deondre Ford at quarterback after he missed most of last year with injury.