G-MAC Week 4 Preview
September 26th, 2019 7:00am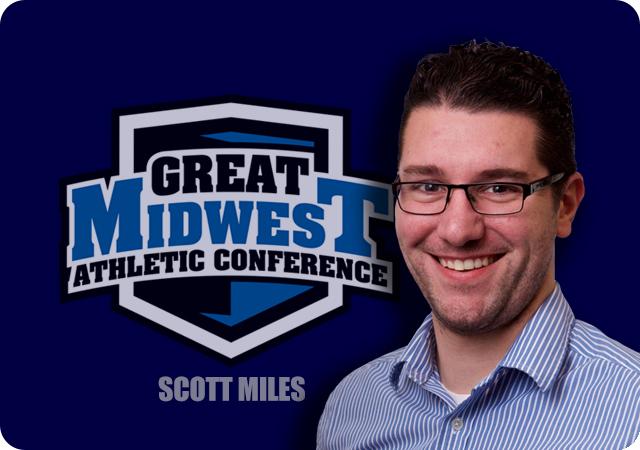 It's hard to believe that we're already a quarter of the way into the season, and we've already learned a lot about all eight teams in the league. We're fully immersed in conference play this week – the only week on the schedule that will have all eight teams playing against each other. Here's a breakdown of what's to come on Saturday…
Ohio Dominican (2-1, 1-0 G-MAC) at Tiffin (2-1, 1-0 G-MAC), 4 p.m.
Both teams had impressive victories a week ago, with ODU scoring a 21-10 victory over Findlay in the D2 Showcase and Tiffin going on the road to blast Walsh, 52-0. The Panthers have yet to fully get their offense on track, though I also doubt man other teams in the country have played three quality opponents like ODU has. Tiffin, meanwhile, bounced back from its setback at Saginaw Valley with a dominant performance on both sides of the ball in its win in Canton.
There's plenty of intrigue in this matchup. Tiffin knocked off ODU last season by a score of 24-23 after blocking an ODU extra point with under four minutes to play, a loss that probably knocked ODU out of the playoffs and strengthened Tiffin's bid late in the season. This season, the Dragons are led by former ODU standout quarterback and offensive coordinator Cris Reisert, who was just inducted into Ohio Dominican's Hall of Fame this past Friday night. An ODU victory would put the Panthers in the driver's seat in the conference, while a Tiffin victory would prove that last season was no fluke and the Dragons are ready to be perennial contenders in the conference and for postseason bids.
The Dragons had remarkable offensive balance last week, throwing for 291 yards and rushing for 259. Nick Watson threw for three scores and JaQuan Hardy ran for three more. Stanley Jackson Jr. continued his impressive season with 147 yards as well. Something to look for is that the Dragons did surrender four sacks.
Tiffin's defense overwhelmed Walsh, holding the Cavaliers to just nine first downs (two via penalty)and 184 yards of offense. The Dragons have the top statistical defense in the league thus far, allowing just 18 points and 293 yards per game. They've also created 11 takeaways in three games.
Meanwhile, Ohio Dominican has gutted out two impressive wins against Shepherd and Findlay, and proved they could hang a bit with Valdosta State. Evan Ernst and Devanaire Conliffe have been special for the Panthers, and Cedric Washington had a big game against the Oilers with David Turner. The run game is the biggest missing component for ODU, though, as the Panthers have managed just 136 yards on the ground.
The defense has seen some "bend, don't break" moments and like Tiffin has created numerous takeaways, registering nine so far. ODU's pass rush picked up a bit in the second half against Findlay and helped stave off the Oilers' comeback attempts.
Kentucky Wesleyan (0-3, 0-0 G-MAC) at Lake Erie (0-3, 0-1 G-MAC), 2 p.m.
I'm intrigued by this matchup as both teams have shown marked improvement this season, particularly defensively. In 2018, Kentucky Wesleyan allowed 37 points per game and Lake Erie surrendered 47.5 points per game. This fall, KWC is allowing 24 points per game, while the Storm is at 23 points per game.
Despite their records, these two teams have been in each and every ballgame into the fourth quarter, largely because of their defenses. Lake Erie's defense allowed two long runs to David Graham in the first half, but for the most part bottled up Hillsdale last week. KWC, meanwhile, was victimized by two long scoring plays as well, but otherwise was solid defensively in a 20-13 setback to Southwest Baptist.
Both offenses have shown improvement from last year but are struggling for consistency. KWC ran 85 plays on offense, a staggering total, but managed just 341 total yards and missed on 14 of 19 third downs. The Storm put up 447 yards of offense, throwing for 390 yards, but found paydirt just twice as five other drives that reached Hillsdale territory netted zero points.
Walsh (0-3, 0-1 G-MAC) at Hillsdale (1-2, 1-0 G-MAC), 1 p.m.
Hillsdale finally broke free for a victory last week, but had to sweat out some anxious moments against Lake Erie to earn it. The turning point was a blocked field goal returned for a touchdown by Dan Shanley in the fourth quarter. Instead of the Storm trimming the score to 20-17, Hillsdale jumped in front 27-14 and was able to put the game away.
Behind their veteran offensive line, the Chargers finally got David Graham unleashed. Graham was held to 53 yards on 20 carries in the first two games, but busted loose for 232 yards and three scores against the Storm. He'll be licking his lips as he faces a Walsh defense that has surrendered 228 yards per game on the ground this fall.
Walsh made a change at quarterback looking to jumpstart its offense, but redshirt freshman Tadas Tatarunas threw for just 72 yards as the Cavaliers were limited to just 3.3 yards per play in the shutout. Walsh must find something of an answer on offense to keep Hillsdale off the field and limit the number of Charger possessions.
Alderson Broaddus (0-3, 0-0 G-MAC) at Findlay (1-2, 0-1 G-MAC), 3 p.m.
The Oilers did a lot of things well against Ohio Dominican. They kept ODU off the board in the second half and outgained the Panthers by 130 yards. But they couldn't dig out of a 21-3 halftime deficit and saw their conference title and postseason hopes jeopardized in the process.
Still, Findlay has shown enough in the first three weeks that they are a top-25 caliber program if they can put together the little things. Finishing off drives in the red zone and winning the turnover battle would get the Oilers over the hump in these close setbacks to Ferris State and ODU. Their running game is potent and Reuben Flowers is a load in the passing game, and the defense is still very stout.
I had high hopes for Alderson Broaddus entering the season and thought this would be the year for the Battlers to start challenging the top-four teams in the league. Unfortunately, AB just hasn't been able to get it clicking on either side of the ball. They've been outscored 145-51, are minus-seven in the turnover battle, and getting outgained by 170 yards per contest.
The defense has allowed over 300 yards rushing per game, and Findlay will look to exploit that at every opportunity. The offense will have to sustain some drives as well to try to shorten the game and keep Findlay's offense on the sideline. So far, the Battlers have converted just 31 percent of their third downs and their time of possession is just over 26 minutes per game.