G-MAC Week Eight Preview/Super Region One Outlook
October 24th, 2019 7:00am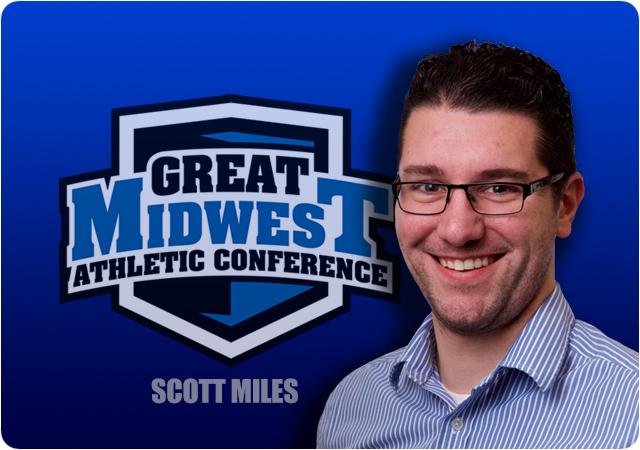 Week eight is upon us, and I thought I'd take this opportunity to take a look around the region and give my take on the playoff race before we get to this week's matchups…
G-MAC
Right now, Findlay (5-2), Ohio Dominican (4-2) and Tiffin (6-1) are all still alive for the postseason, with Tiffin the frontrunner from this group. The Dragons' lone loss came to Saginaw Valley – though the Cardinals have slipped in the middle of the season, they still have a good chance to finish above .500. Like last year, Tiffin controls its own destiny to clinch a postseason bid.
Provided they win out, Findlay and ODU will still be alive through the final regional rankings, though they definitely need help. The Oilers have a chance for some statement wins with games against Notre Dame, Ashland and Tiffin to close out their schedule. A 9-2 record with those regional wins would be something for the committee to look at closely.
The hardest part for ODU will be its nine-game schedule; however, it is important to note that if the Panthers win out, they will have just one regional loss, as their other setback was to No. 1 Valdosta State. The committee might be in a position to have to look at what is better – a 7-1 (.875) regional record or a 9-2 (.818) regional mark – when comparing ODU to others in the playoff mix.
MEC
Notre Dame (7-0) is the clear front runner here, but still has contests with Findlay, Frostburg State (6-1 in their first season transitioning from Division III) team, and West Virginia State (5-2) down the stretch. The Falcons can probably survive one setback, but two losses will put them squarely on the bubble.
West Virginia State and Urbana are both 5-2, and one of West Virginia State's setbacks was to FCS Southeast Missouri State. If they win out – and that would include a season-finale against Notre Dame – they'll be in a good position as they would have a 9-1 regional mark.
Urbana just knocked off WVS last week, though, to keep their own postseason hopes alive. They'll have to win out, though, and that includes a contest against a tough Truman State team to close the year.
NE-10
There's parity throughout the league, with six teams at one or two conference losses. Unfortunately, without having one or two standout teams, the path to the playoffs becomes more challenging.
Assumption (5-2), Pace (4-2) and Stonehill (4-2) are all alive by virtue of their overall record. Assumption, though, was drilled 54-16 by Kutztown in its lone OOC game and also lost to Pace. They'll match up with Stonehill in an elimination game this week.
Pace opened the season with a loss to 2-5 Millersville and has also lost to 4-3 New Haven. It's hard to see them having a better resume than some of the other two-loss teams in other conferences, even with a win over Assumption and potentially Stonehill.
Stonehill can still earn wins over Assumption and Pace and also defeated Bloomsburg to start its season. However, they have lost to New Haven and 2-4 Bentley, and Bloomsburg is just 2-5, so that's not exactly a marquee OOC win.
Also hurting the league is its strength of schedule – looking at all opponents, Assumption's ranks No. 116, Pace is No. 156, and Stonehill is No. 154 out of 167 teams.
PSAC
With seven teams currently sporting zero, one or two losses, the PSAC will be the most heavily represented conference in the postseason. Kutztown and Slippery Rock are both 7-0 in their respective divisions. Kutztown must face a 6-1 West Chester team, and Slippery Rock must play 5-2 Cal, before these teams potentially match up for the league title in the finale.
West Chester and IUP both sit at 6-1. West Chester struggled in wins over Bentley, Bloomsburg and Shippensburg before falling to Shepherd, and still must play Kutztown, 5-2 East Stroudsburg and 5-2 Cal. That's a tough slate, but if they navigate that, they'll be in good shape to return to the postseason.
IUP's lone setback was to Slippery Rock, and they don't have much left standing in their way to finishing 10-1 and earning a bid, despite a schedule that ranks No. 140 nationally.
Cal, East Stroudsburg and Shepherd each sit at 5-2. Cal doesn't have any marquee wins yet, but will play Slippery Rock in two weeks and are scheduled to face West Chester in the finale. ESU started 5-0 but lost its last two games, including to 2-5 Bloomsburg, and they face off with West Chester and Shepherd the next two games. If Shepherd gets by ESU, they should be able to finish 9-2, albeit with losses to Ohio Dominican and Kutztown.
MY CURRENT TOP 10
If you've made it this far, here's how I think the region looks currently…
Kutztown (7-0, SOS: 49)
Notre Dame (7-0, SOS: 49)
Slippery Rock (7-0, SOS: 125)
IUP (6-1, SOS: 140)
West Chester (6-1, SOS: 63)
Tiffin (6-1, SOS: 164)
Cal (5-2, SOS: 15)
Ohio Dominican (4-2, SOS: 45)
Shepherd (5-2, SOS: 48)
Findlay (5-2, SOS: 63)
Kutztown has wins over Assumption, Cal, Shepherd and East Stroudsburg, giving them the top spot, and Notre Dame's SOS gives it an edge over Slippery Rock for second. West Chester has a better SOS but no victory better than IUP's over Cal. Tiffin is the lowest of the one-loss teams as their SOS is currently 164 and their win over ODU is the only against a team above .500.
After that, you can make cases for many of the two-loss teams to be in any order between 7-10. I think Cal's SOS gets them to seven, and ODU's wins over Findlay and Shepherd vault them to eighth. If Findlay wins out, I can see a path to them finishing in the top seven, as they'd have victories over Notre Dame and Tiffin. I don't see the NE-10 getting a team into the top nine, as I think their top teams are behind even West Virginia State and Urbana at this point.
As someone who has worked on an NCAA selection committee, and has heard feedback from how others operate, the biggest takeaway I have is that everyone interprets the data differently. For instance, someone might value strength of schedule over regional record. You try your best to maintain the integrity of head-to-head results, but you also have situations where Team A beat Team B but lost to Team C, and Team B beat Team C. In that case, you try your best to weigh the SOS, the regional record, the wins over teams above .500, and reach a conclusion.
Now for a bit on this week's matchups…
Findlay at Notre Dame, noon
This is the big one, and how huge was it for the Oilers to get Brian Benson and Reuben Flowers back for Hillsdale last week. This one could turn into a shootout with how prolific Notre Dame's running attack is, and Findlay needs all of its weapons back and healthy.
Notre Dame's defense has had a couple of lapses this season, allowing 49 points to Fairmont State and 53 to Charleston. The offense, though, has put up at least 51 points in each of the last three games and is running for 252 yards per game.
The Oilers defense has been tough against the run, allowing 112 yards per game and 3.3 yards per carry, and they haven't been gashed in any games like Notre Dame has. I think Findlay can win a close one on the road this week.
Walsh at Ohio Dominican, noon
The Cavaliers offense sprung to life last week, but it was a tough 41-38 overtime loss to West Liberty last week as Walsh settled for a field goal in the extra session while WLU scored a touchdown to win it. Nick Gassman threw for 286 yards and three touchdowns on just 18 attempts, but the Cavaliers couldn't run the ball, finishing with just 48 yards on the ground.
ODU coasted past Kentucky Wesleyan, with the defense pitching in with two pick-sixes in a 47-7 victory. ODU ran for 217 yards while holding KWC to just 52 on the ground. However, Walsh has historically played Ohio Dominican very close, so I wouldn't be surprised to see this one tight at the half before the Panthers pull away.
Tiffin at Lake Erie, 1 p.m.
Both teams were impressive in their wins last week, with Tiffin racking up 636 yards against Alderson Broaddus and Lake Erie totaling 459, including 390 through the air from Javarian Smith. The Storm are having a nice season, having won three games after finishing 0-11 last year, but this will be their biggest test so far. It's also the first of four straight brutal games for them, as they will play Findlay, Ohio Dominican and Indy afterwards to close the season.
Lake Erie's pass defense has been sound, but opponents are averaging over 200 yards per game on the ground against them, and I think Tiffin will be able to exploit that. Tiffin's defense has been stingy, allowing less than 300 yards per game, and I think they'll be able to stifle Lake Erie's offense.
Kentucky Wesleyan at Hillsdale, 2:30 p.m.
Both teams were on the wrong end of blowouts last week. Two Hillsdale turnovers helped set up short fields for Findlay as part of a 28-0 scoring blitz in the second and third quarters, and KWC had two interceptions returned for touchdowns against Ohio Dominican.
Neither side had much success running the football last week, though I think Hillsdale's offense will fare better against the Panthers than it did against the Oilers, as KWC surrendered over 200 yards on the ground to Ohio Dominican. Kentucky Wesleyan likes to air it out, but threw for just 228 yards on 47 attempts against ODU, and Hillsdale allows just 213 yards passing per game. I think the Chargers will take this one provided they protect the football.