GAC Week Ten Recap
November 7th, 2022 7:00am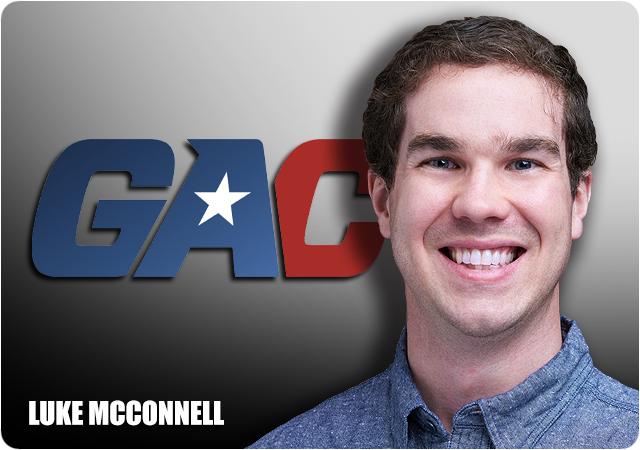 For the fourth time in five GAC football seasons, Ouachita Baptist is your conference champion. The Tigers will also be looking to polish off their third undefeated regular season in four years this week.
Saturday's slate provided plenty of excitement beyond the Tigers clinching the conference championship. Here's the rundown on Saturday's scores.
Henderson State 52, Oklahoma Baptist 20
Southern Nazarene 49, Southern Arkansas 44
Ouachita Baptist 40, Southeastern OSU 18
Harding 37, Southwestern OSU 29
Arkansas Tech 45, Northwestern OSU 20
East Central 16, Arkansas-Monticello 0
For the third straight week, we went 6-0 on our picks. Talk about being on a heater! Feel free to take me to Vegas any time.
Tigers Champions Again
Things were tight in Durant on Saturday, as Ouachita led Southeastern just 19-18 at halftime. But the Tigers buttoned things up and shut out the Savage Storm in the second half to clinch the conference crown. Ultimately, Southeastern's inability to run the ball spelled doom. The Savage Storm managed just 31 yards on 22 carries. SEOSU quarterback Daulton Hatley set a school single-season record for touchdown passes, as well as the Southeastern career record for touchdown passes, while wide receiver Marquis Gray set a school single-season record for receiving yards. The Tigers defense really got after SEOSU in the second half in particular, allowing just 143 yards after halftime and sacking Hatley five times for the game.
Southern Nazarene, Drama Kings
For the fourth straight week, an SNU game came down to the final 90 seconds, as quarterback Gage Porter scored with seven seconds left to give the Crimson Storm their first-ever win over Southern Arkansas on Saturday. The run started back on Oct. 15 at Southwestern OSU, when SNU scored the go-ahead touchdown with 1:11 to play. A goal-line stand at home against Northwestern OSU with 1:29 to play was followed by the overtime loss against Henderson State, when SNU tied the score with 52 seconds left. It's been a fun, thrilling and historic season in Bethany, where SNU has matched the most wins in a season in the Division II era. They'll have a chance to set a new record on Saturday at Oklahoma Baptist. Spoiler alert: that one is probably not going to come down to the final minutes.
Bowl Season Approaching
The GAC has three teams in the hunt for a playoff berth, including conference champion Ouachita Baptist. Harding and Henderson State both sit at 8-2, and while a playoff appearance for either is a longshot, crazy things can happen. Both would also be in the hunt for a bowl game, along with 7-3 East Central and 6-4 Southeastern OSU. Rivalry week will offer all of them an opportunity to enhance the 'ol resume.
Wild Stats
-East Central beat Arkansas-Monticello, 16-0, on Saturday, the lowest scoring game in the conference this year. It's also only the second game in which neither team scored at least 20 points. The first was Henderson State's 15-14 win over Harding.
-SNU's Gage Porter now leads the entire NCAA with 25 rushing touchdowns. Saturday was his sixth game with at least three rushing touchdowns.
-With two interceptions on Saturday, East Central has now racked up 25 takeaways this season. The next closest GAC member, ironically, is Arkansas-Monticello with 20.
This week is rivalry week in the GAC, so be looking out for our weekly preview column on Wednesday, as well as a special season wrap-up column next week!