GAC Week 11 Recap
November 14th, 2022 7:00am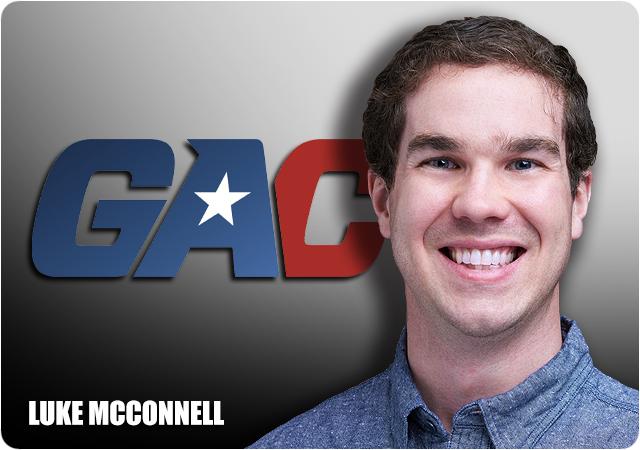 Well, the GAC regular season came to a close on Saturday, and it didn't head off into the sunset without one last thrilling game. We'll recap the regular season and hand out awards later this week, but for now, we'll keep our attention solely focused on the finale.
Here's the final scoreboard of the season. Unfortunately, our winning streak ended this week, but a 5-1 record left us with a 50-16 mark for the season predicting winners. Don't go back and look at how poor some of the actual score predictions were, though.
No. 3 Ouachita Baptist 40, Henderson State 37 (OT)
Southern Nazarene 56, Oklahoma Baptist 21
East Central 31, Southeastern OSU 10
Southern Arkansas 20, Arkansas-Monticello 7
No. 17 Harding 55, Arkansas Tech 10
Southwestern OSU 41, Northwestern OSU 28
Battle of the Ravine Delivers, AGAIN
In front of a sensational crowd at Carpenter-Haygood Stadium, the Reddies and Tigers delivered an absolute classic. Everything was even through nearly three complete quarters, but the Reddies struck late to take a 27-20 lead to the final stanza. After a Ouachita punt, the Reddies marched 86 yards and scored to go up 14 with 4:47 to play. But the Tigers rallied and scored two touchdowns in just 2:28 of game action. When Tristan Heaton's 46-yard field goal attempt went wide as time expired, we had overtime. The Reddies got a field goal to start the extra period and then the Tigers rode TJ Cole all the way in for the game-winning score, including a fourth-and-one play where a field goal would have extended the game. It was a tough loss for the Reddies, who have now been on the short end of six straight in this series, including three straight tight finishes. The Tigers will face NW Missouri State in the first round of the playoffs in Arkadelphia on Saturday. We'll have a preview later this week.
ECU Finishes Strong
The Tigers started the season as poorly as anyone in the conference, particularly on offense, and then proceeded to go 8-1 the rest of the way. The only blemish was a tight loss at Ouachita Baptist, a game ECU had in their grasp. Saturday, the Tigers polished off their season with a suffocating defensive performance against Southeastern. The Tigers held the Savage Storm to just 203 total yards and 3.4 yards per play. They sacked quarterback Daulton Hatley five times and intercepted him twice. To be fair, the Southeastern defense was great as well, as ECU managed just 249 yards of offense and 3.9 yards per play. Not the prettiest football, but for the orange and black-clad fans in Ada, it was quite the sight to behold.
Strange Times in Southern Arkansas
Looking at the box score for Southern Arkansas and Arkansas-Monticello, it's really hard to see how this game transpired. Both teams moved the ball effectively, had a combined three turnovers, and yet, the score was simply 20-7 in favor of the Muleriders. Each time had a drive of at least 16 plays that ended in a turnover on downs, but it's still surprising how few points were scored based on the overall success of the offenses.
Southern Nazarene's High Water Mark
It's an interesting time for SNU to come into a game the favorite and then see things go down exactly as you thought they would. That's what happened in Shawnee, as SNU crushed rival Oklahoma Baptist to grab their fifth win of the season, the best in the program's Division II era. SNU put up nearly 600 yards on a nine yards per play clip. They also picked off four passes and sacked OBU quarterback Amari Jessie three times. The Crimson Storm lose their biggest weapon, quarterback Gage Porter, who finished the season with 1,751 rushing yards and a nation-leading, regardless of division, 27 rushing touchdowns. Replacing Porter and several other key members of this squad will be paramount to SNU's growth as a program, but for now, we can sit back and appreciate this season and the strides the Crimson Storm have made this year.
Once again, we'll have a season wrap up column and preview of Ouachita Baptist's playoff matchup with NW Missouri State later this week. Thanks for following along this season. It's been a pleasure covering the conference this season and I'm looking forward to next year already.