GAC Playoff Preview - First Round
November 17th, 2022 12:00pm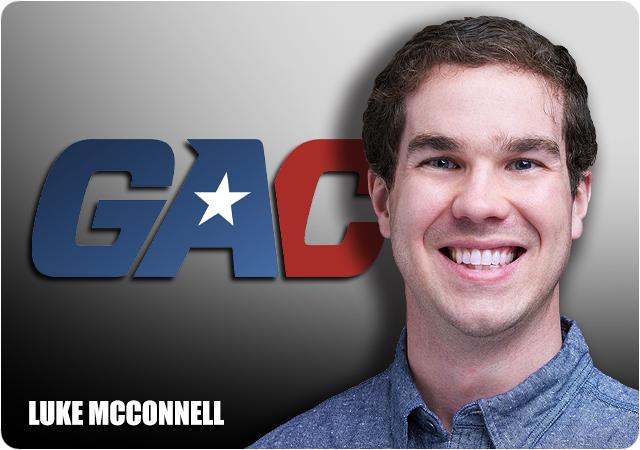 It's playoff time in NCAA Division II and for the fourth time in five seasons, the GAC will be represented by the Tigers of Ouachita Baptist. The Tigers finished the regular season with an unblemished 11-0 record, including a thrilling, 40-37 overtime victory over rival Henderson State last Saturday.
The Tigers will take on the Bearcats of Northwest Missouri State at 1 p.m. at Cliff Harris Stadium in Arkadelphia on Saturday. It's the fifth home playoff game for the Tigers. Ouachita will be looking to advance to the second round for just the second time in five playoff appearances since 2014. Let's take a quick statistical dive into the two teams.
Scoring
Ouachita Baptist- 44.9 points per game/18.3 points per game allowed
Northwest Missouri State- 28.8 points per game/16.3 points per game allowed
Total Yards
Ouachita Baptist- 484.7 yards per game/368.4 yards allowed per game
Northwest Missouri State- 394.5 yards per game/268.5 yards allowed per game
Rushing
Ouachita Baptist- 304.6 yards per game/157.5 yards allowed per game
Northwest Missouri State- 176.5 yards per game/55.7 yards allowed per game
Passing
Ouachita Baptist-180.1 yards per game/210.8 yards allowed per game
Northwest Missouri State- 218 yards per game/212.8 yards allowed per game
A couple of things jump out about this one. First, NWMO Isn't a big, high-powered offense. They had only one game over 500 yards of offense this season. By comparison, Ouachita finished the year with six such offensive outputs. Second, the biggest thing that will determine this game is if Ouachita is able to run the ball against a stalwart Bearcats run defense. Allowing 55.7 yards per game and just 2.1 yards per carry is just insane. Those numbers are good for second and fourth nationally this season. The Tigers finished fourth in the nation in rushing yards and third in yards per carry. They ran for at least 300 yards seven times this year. However, in the last three games, against two of the best defenses in the GAC, the Tigers averaged just 180.3 yards on the ground. On the other side, the last three games saw the Bearcats give up an average of 119.3 per game on the ground. That's still an incredibly respectable number, but it's a far cry from the 55.7 they allowed over all 11 games.
The Tigers will need to mix things up a bit against NWMO, especially by allowed Riley Harms to attack the Bearcats defense vertically. Ouachita has talented receiving options, they simply choose not to use them as often as they could. This game is one where they'll have to in order to soften up the teeth of the Bearcats defense, even if it's just slightly.
This should be a great game and a solid opportunity for Ouachita to garner some more respect for itself as a program, and the GAC as a whole. I'm not well-versed enough with the Bearcats to make a prediction, but I do believe this one will be decided entirely by how successful the Tigers are on the ground.