GAC - RIVALRY WEEK
November 11th, 2021 9:00am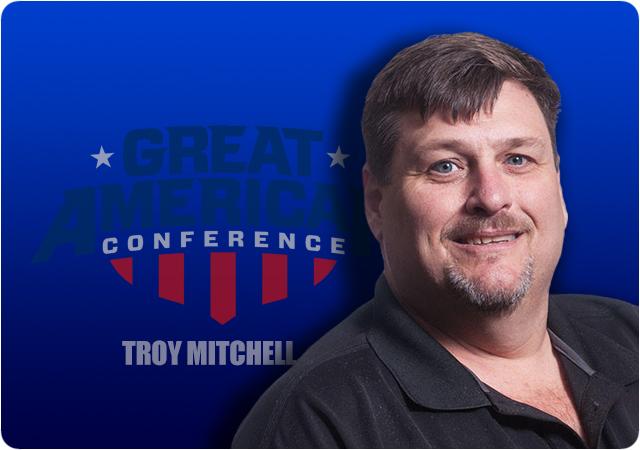 GAC – RIVALRY WEEK
It's one of my favorite times of the football season, RIVALRY WEEK. Like every year, there is a lot on the line in this final week of the regular season. With a couple of upsets, there could possibly be a four-way tie for the GAC title.
In addition, four teams are in this week's top ten Super Region Three rankings with all looking to be part of the top seven that advance to next week's playoffs.
There is no doubt that there will be a lot of scoreboard watching this week.
Southeastern Oklahoma 35, Ouachita Baptist 21
Southeastern Oklahoma used a balanced attack to pile up over 500 yards of total offense, while the defense was dominant in forcing four turnovers en route to a 35-21 win over Ouachita Baptist.
Despite a pair of fourth-quarter touchdowns by OBU, the Southeastern defense was dominant, holding the Tigers vaunted rushing attack which averaged 303 yards per game coming into the contest to 177 yards.
Scooter Baker led the defense with a game-high 12 tackles, 11 of the solo stops, with three tackles for a loss and a forced fumble.
While the defense was dominant, the offense was not overshadowed as it gashed OBU through the air and on the ground for 510 yards of total offense.
The bulk of that offense came on the ground as CJ Shavers piled up 151 yards on 14 carries with a pair of touchdowns while averaging 10.8 yards per carry.
Quarterback Daulton Hatley turned in another efficient performance through the air, going 20-of-32 with 237 yards and three touchdowns, spreading the ball around to seven different receivers.
Henderson State 36, Oklahoma Baptist 34
Henderson's David Heaton connected on a 43-yard field goal as time expired to lift the Reddies to a 36-34 win at Oklahoma Baptist.
The Reddies held a 33-21 lead with 9:13 to play in the game, but Oklahoma Baptist stormed back with an 11-play, 58-yard scoring drive to trim the deficit down to 33-28 with 5:54 to go, and after a three-and-out by Henderson, got a 46-yard touchdown run from Preston Haire on a quarterback draw to come flying back and take the lead, 34-33, with 3:37 left.
On Henderson's next drive, OBU's Josh Arnold intercepted an Adam Morse pass which looked to end Henderson's hopes of a comeback
However, the HSU defense came up with its biggest stand of the season and forced an OBU turnover on downs at the 1-yard line with 2:14 on the clock.
With no timeouts and starting on its own 1-yard line, the Reddie offense went to work. Morse came up with two big scrambles for HSU, and also connected with L'lioty Curry for 17 yards on a 3rd-and-10, to methodically move the ball into OBU territory. As the seconds ticked down, Morse found Curry for one last 6-yard completion to the Bison 26-yard line. Curry stepped out of bounds with one second remaining in the game.
Heaton, with the wind against him, hammered a career-best 43-yarder straight through the uprights for the game-winner.
Morse finished 28-of-50 for 374 yards, two touchdowns and an interception in the win. Curry put together another epic performance with 10 catches for 155 yards and two scores. Duce Sproles led the Reddies on the ground with 19 carries for 100 yards.
OBU's Haire completed 20-of-29 passes for 173 yards and three scoring strikes.
Harding 55, Southwestern Oklahoma 7
Seventeen different rushers combined to gain 459 yards and score seven touchdowns, and the defense limited Southwestern Oklahoma to only seven first downs and no third-down conversions as Harding beat the Bulldogs 55-7.
Southwestern, who was 0-for-11 on third down, scored on a 50-yard pass from Lafayette Wright to Justin Bailey in the third quarter. The last time Harding held an opponent without a third-down conversion was in a 58-0 victory over Southern Nazarene in 2014, when the Crimson Storm was 0-for-10 on third down.
Omar Sinclair had three carries for 64 yards to lead the Bison rushing attack.
Harding had 506 total yards, topping the 500-yard plateau for the second straight game. Defensively, Harding held Southwestern to only 24 rushing yards on 21 carries.
Arkansas Tech 56, Northwestern Oklahoma 21
A 35-point first half by the Arkansas Tech football team propelled the Wonder Boys to a 56-21 rout victory over visiting Northwestern Oklahoma.
The Wonder Boys racked up 458 yards of total offense with an eye-popping 256 of those yards coming on the ground. The total offense mark was the second-most this season while the rushing total was the most.
Ron Thompson and Keon Simmons each eclipse the 100-yard mark on the ground with Thompson carrying the ball 23 times for 103 yards and Simmons having 102 yards on 20 totes.
Quarterback Jack Lindsey threw for 184 yards and three touchdowns on 18-of-26 passing.
Defensively, the Wonder Boys came away with three take-a-ways with a pair of fumble recoveries and an interception.
East Central 35, Arkansas-Monticello 10
East Central limited Arkansas-Monticello to just 234 yards of offense in beating the Boll Weevils 35-10. ECU quarterback Kenny Hrncir completed 18-of-28 passes for 155 yards and a pair of touchdowns. Nemier Herod led the Tiger ground game with 61 yards on 11 attempts.
Demilon Brown carried the load for the UAM offense posting 177 yards of total offense, 124 yards passing and 53 rushing yards.
Southern Arkansas 31, Southern Nazarene 10
Jariq Scales totaled 225 all-purpose yards with two touchdowns and he nearly eclipse the 200-yard rushing mark in leading Southern Arkansas to a 31-10 win over Southern Nazarene.
Scales, who now has 1,307 rushing yards this season, is now just 21 yards away from breaking the program's single-season rushing record of 1,327 yards set by Julian Frazier in 1993.
Hayden Mallory threw for 141 yards and two touchdowns on 16-of-27 pass attempts for the Muleriders.
SAU's defense was led by David Walker led the impressive who had a team-high nine tackles, three of which were for losses that totaled 17 yards, a sack and a pair of quarterback hurries. Southern Arkansas allowed just 221 total yards of offense which included only 72 yards on the ground via 36 Crimson Storm rushing attempts.
Doryan Harris recorded a 98-yard fumble return for a score accounting for Southern Nazarene's only touchdown of the game.

GAC PLAYERS OF THE WEEK
OFFENSIVE PLAYER OF THE WEEK – L'liott Curry, Henderson State, WR, Sr., Guthrie, Oklahoma
Curry caught 10 passes for 155 yards with two touchdowns as the Reddies rallied for a 36-34 win at Oklahoma Baptist. His two touchdown receptions came in a five-play plan that turned a nine-point deficit to a five-point advantage. He has six 100-yard games this season and he ranks in the top three in Division II in receptions, receiving yards and receiving touchdowns.

DEFENSIVE PLAYER OF THE WEEK – Scooter Baker, Southeastern Oklahoma State, LB, So., Jacksonville, Texas
For the second-straight week, Baker racked up double digit tackles as the Savage Storm scored a crucial 35-21 win at No. 5/6 Ouachita in a meeting of two Super Region #3 top-10 teams. He finished with 12 tackles, 11 of the solo variety. He registered 3.0 tackles for loss and forced two fumbles.

SPECIAL TEAMS PLAYER OF THE WEEK – David Heaton, Henderson State, K, Sr., Humble, Texas
Heaton converted all three of his field-goal attempts as the Reddies edged Oklahoma Baptist, 36-34, to move to 9-1 and remain alive in the race for the conference title. After making kicks from 22 and 40 yards out, he drilled a 43-yard field goal into the wind to win the game as time expired.

ON THE DOCKET THIS WEEK
Last Week 5-1, Season 43-17
No. 13 Henderson State (9-1) at No. 16 Ouachita Baptist (8-2) 1 p.m.
The 94th Battle of the Ravine
There is nothing you need to say about this game. When these two teams meet, you throw records and statistics out the window.
Ouachita has a dangerous ground attack which has caused problems at times for the Reddie defense all season. Henderson has the best passing offense in the league, but also has several running backs that have produced some big numbers.
The Tiger defense has allowed just 19.3 points and 310 yards per game which rank second in the GAC. Can OBU limit the Reddie offense that is averaging 505 yards?
OBU leads the all-time series 44-43-6 including winning the last four meetings. The last time Henderson beat the Tigers was in 2015. It was also the Reddies' last GAC title.
Henderson State will make "The Shortest Road Trip in College Football" when the Reddies make the walk across Highway 7 to Cliff Harris Stadium.
The game has been decided by a touchdown or less 43 times.
A Henderson win would lock up a share of the GAC title and a spot in the playoffs. If OBU wins, the Reddies would probably fall out of the top seven and the Tigers will need some help to play next week. Flip a coin on this one.
PREDICTION: Henderson State 27, Ouachita Baptist 24
No. 3 Harding (9-1) at Arkansas Tech (4-6) 2 p.m.
Harding has cruised to huge victories the past five weeks with little difficulty. The Bisons are No. 2 in the region rankings and will host at least two playoff games providing they win.
Arkansas Tech has been playing better, but the Wonder Boys defense won't be able to stop the nation's top rushing offense.
The Bisons are just too strong up front for Arkansas Tech.
PREDICTION: Harding 42, Arkansas Tech 14
East Central (6-4) at Southeastern Oklahoma (8-2) 2 p.m.
SEOSU Head Coach Tyler Fenwick is my pick for GAC Coach of the Year in turning around a team that was 1-10 in 2019 to a contender this year. Why the Savage Storm is not ranked in the D2 Football Top 25 poll is hard for me to believe. Southeastern has beaten two teams that have been ranked in the top 10 this year and the two losses were to opponents with winning records including 13th ranked Henderson.
A Southeastern win could put the Storm in the playoffs, especially if the Reddies lose to OBU.
East Central could salvage the season with an upset win, but again the Tigers have had issues with teams that have a balanced offense.
PREDICTION: Southeastern Oklahoma 35, East Central 20
Oklahoma Baptist (6-4) at Southern Nazarene (1-9) 2 p.m.
The Bison has suffered a few heart-breakers this season including last week's last second loss to Henderson State.
This is a good Oklahoma Baptist team that could have easily been in contention for the GAC title if it weren't for a couple of bad breaks. But that's football.
The Crimson Storm has done little offensively this season and has relied on its defense, which has played well at times.
Preston Haire will have a huge day against the SNU defense while I look for OBU's defense to be putting a lot of pressure on SNU quarterback Jarvis Davis.
PREDICTION: Oklahoma Baptist 40, Southern Nazarene 7
Arkansas-Monticello (4-6) at Southern Arkansas (4-6) 2 p.m.
Battle of the Timberlands
It will be the 96th meeting on the gridiron between the South Arkansas foes. SAU leads the series 58-36-1.
Arkansas-Monticello enters the game losing its last four straight by a combined score of 167-31. The Boll Weevils offense consists of one player, Demilon Brown. Brown has been the bulk of UAM's offense and when teams shut him down, its been a nightmare for the Boll Weevils.
Jariq Scales should have another big rushing game which will open up the passing game for Hayden Mallory.
PREDICTION: Southern Arkansas 35, Arkansas-Monticello 14
Southwestern Oklahoma (0-10) at Northwestern Oklahoma (1-9) 3 p.m,
Both teams weren't expecting to experience a season like this one. The two teams have top five quarterbacks but the teams offensively as units have never flourished.
The Bulldogs defensively are better statistically than the Rangers, but that really doesn't matter much here.
It comes down to PRIDE. The Bulldogs have been snake-bitten all season in leading several times, but unable to finish.
Sorry to say, but I think there will be a winless team in the GAC this year.
PREDICTION: Northwestern Oklahoma 30, Southwestern Oklahoma 20