GAC - Week Eight
October 21st, 2021 3:00pm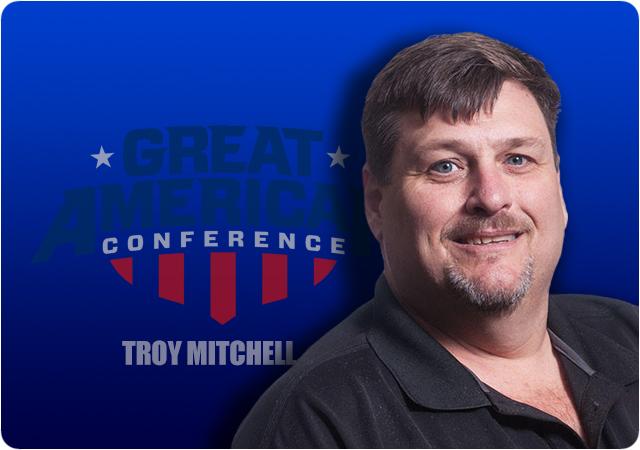 GAC – WEEK EIGHT
With four weeks left in the regular-season, four teams have separated from the rest of the pack. With Harding's win at Henderson State, four teams sit atop the GAC standings with identical 6-1 records.
At the beginning of the season I predicted no team would go unbeaten in the league and there would most likely be co-champions. It is a fact that the GAC has become very competitive, but Harding, Henderson State and Ouachita Baptist are still the teams to beat.
However, Southeastern Oklahoma has made great strides and may be the most improved team in NCAA Division II after finishing 2019 with a 1-10 record and now having a 6-1 record and tied for the top spot in the GAC.
The final four weeks will be interesting with some very intriguing matchups that will decide which team or teams will lift the GAC Championship trophy.

Harding 46, Henderson State 21
Harding played a near flawless game as the Bisons beat Henderson State 46-21 to spoil Homecoming in Arkadelphia.
The Bisons rolled up 438 yards on the ground with All-American candidate Cole Chancey carrying the bulk of the load with 231 yards on 27 attempts, scoring four times.
The Reddies, who led the conference in turnover margin entering the game, committed three turnovers including two in Harding territory. Harding took advantage of an interception and fumble, and also blocked a punt for a safety in the first half to build a 22-7 lead.
Adam Morse completed 21 of 33 passes for 251 yards in a losing effort, while L'liott Curry caught nine passes for 100 yards and a touchdown,
Southern Arkansas 34, Arkansas Tech 17
Jariq Scales rushed for 245 yards to lead Southern Arkansas to a 34-17 win over Arkansas Tech at the Murphy USA Classic in El Dorado.
The Wonder Boys jumped out to a quick 14-0 advantage before the Muleriders scored 34 unanswered points sparked by a Brock Floyd 60-yard scoop and score late in the first quarter.
With the game tied at 14-14 entering the third quarter, SAU got a 38-yard field goal by Austin Wilkerson followed by a blocked punt return by Trent Franklin who raced 37 yards to paydirt.
Scales now has 908 rushing yards on the season to go along with 5 touchdowns.
Floyd led the SAU defense with 14 total tackles including one tackle for loss.
Ouachita Baptist 34, Arkansas-Monticello 0
The Ouachita Baptist defense limited Arkansas-Monticello to just 165 yards of total offense while recording 12 tackles for lost yardage including five sacks as the Tigers shutout the Boll Weevils 34-0.
TJ Cole led the Tiger offense with 151 yards on 20 carries while having touchdown runs of 1 and 69 yards.
Kendel Givens also rushed for a touchdown while Tucker Swoboda caught a 58-yard pass from Grant Allen for a score.
Offensively, the Tigers finished the game with 59 rushes for 301 yards, marking the third straight game with at least 300 rushing yards, and fourth overall this season.
Southeastern Oklahoma 43, Northwestern Oklahoma 10
Daulton Hatley threw for a career-high four touchdowns and the defense added a touchdown and a safety as Southeastern rolled to a 43-10 Homecoming victory over Northwestern Oklahoma.
Hatley finished the night with 267 yards passing on a 22-of-30 effort with four touchdowns.
SOSU posted 114 yards rushing on the contest, led by CJ Shavers who had 46 yards on 12 carries, while Deundre Wheeler added 39 on 11 attempts.
The Savage Storm defense limited the Rangers to 206 yards of total offense while forcing three turnovers.
Oklahoma Baptist 47, East Central 20
Josh Cornell caught a career-best four touchdown passes and totaled 105 receiving yards as Oklahoma Baptist tamed the Tigers 47-20.
Preston Haire completed 24 of 37 passes for 347 yards while tying a school record with six touchdown tosses.
The Bison defense held the Tiger offense to 306 total yards. Through the air, the Bison secondary shut down ECU for only 107 yards and no scores. The OBU defense also spent plenty of time in the ECU backfield as they recorded four sacks and nine tackles for lost yardage.
Will Kohman was the Bison top defender with 10 total tackles, while Nick Boone collected eight.
Miles Davis had 163 yards rushing to provide the bulk of East Central's offense.
Southern Nazarene 30, Southwestern Oklahoma 22
In a battle of two teams looking for their first win, Southern Nazarene came from behind to beat Southwestern Oklahoma 30-22.
Trailing 22-21 entering the fourth quarter following a 29-yard field goal by SWOSU's David Vargas, SNU put together an impressive 10 play, 75 yard touchdown drive, including a conversion on 4th-and-7, that was capped off by an 8-yard run by Angel Ramirez to give the Crimson Storm a 27-21 lead with 7:39 to play.
The Crimson Storm defense then forced a Bulldog punt that would later set up a career-long 45 yard field goal off the foot of Ryan Reid to secure the win.
Southwestern Oklahoma compiled 251 yards of offense in the first half, but the SNU defense was stellar in the second half limiting the Bulldogs to just 18 yards in the final 30 minutes.
GAC PLAYERS OF THE WEEK
GAC OFFENSIVE CO-PLAYER OF THE WEEK – Cole Chancey, Harding, FB, Sr., Commerce, Georgia
Chancey recorded the third 200-yard rushing game of his career as he ran for 231 yards in the Bisons' 46-21 win at No. 9 Henderson State. He scored four touchdowns, the third four-touchdown game of his career. His third score of the game, a 70-yard run, represented his longest run of the season.

GAC OFFENSIVE CO-PLAYER OF THE WEEK – Josh Cornell, Oklahoma Baptist, WR, Jr., Allen, Texas
Cornell caught five passes for 105 yards as the Bison defeated East Central, 47-20. He scored on four of those receptions to set the school single-game record for touchdowns. Additionally, he broke the program's all-time record for touchdown catches. His nine receiving touchdowns rank in a tie for eighth in Division II.

GAC DEFENSIVE PLAYER OF THE WEEK – Brock Floyd, Southern Arkansas, S, Jr., Frisco, Texas
Floyd racked up a career-high 14 tackles as the Muleriders claimed the Murphy USA Classic with a 34-17 win against Arkansas Tech. With the Muleriders trailing 14-0 early, he scooped up a fumble and ran it back 60 yards for their first touchdown. He added a tackle-for-loss as SAU defeated Tech for the third-straight time.

GAC SPECIAL TEAMS PLAYER OF THE WEEK – Josh Johnson, Southern Nazarene, KR, So., Borger, Texas
Johnson opened Thursday night's 30-22 home victory against Southwestern Oklahoma State with a 99-yard kickoff return for a touchdown. He set the Crimson Storm record for longest kickoff return in school history. On defense, he added four tackles, three pass breakup and helped limit SWOSU to just 1-of-16 passing in the second half.
ON THE DOCKET THIS WEEK
Last Week 4-2, Season 27-15
Southern Arkansas (3-4) at No. 11 Ouachita Baptist (6-1) 1 p.m. Central
Ouachita Baptist continues to use its ground game to beat up on opponents with the help of TJ Cole and Kendel Givens. The Tiger defense is second best in the league overall and has the top passing defense allowing just 138 yards per game. However OBU faces four of the top five passing teams in the final stretch of the season.
Southern Arkansas' four losses are to opponents that have a combined record of 22-6 including losses to Harding, Henderson State and Southeastern Oklahoma all tied for the top spot in the GAC.
OBU needs to control the time of possession and keep the ball from the Mulerider offense. SAU must not allow big special team plays by the Tigers.
I wouldn't be surprised if SAU wins this game, but I can't pick the Muleriders on the road at Cliff Harris Stadium.
PREDICTION: Ouachita Baptist 28, Southern Arkansas 20
No. 18 Henderson State (6-1) at Arkansas Tech (2-5) 2 p.m. Central
Henderson State played its worst game of the year last week against Harding, but give the Bisons credit for taking care of the Reddies miscues.
All is not lost for the Reddies, but how will they respond after last week's disappointment.
Arkansas Tech also had a rough outing last week after winning back-to-back games.
Henderson still ranks first in the GAC in scoring and total offense. Arkansas Tech is 11th in total offense and ninth in total defense.
It is Homecoming in Russellville, however Henderson State will be well prepared and focused on getting the Reddie train back on track.
PREDICTION: Henderson State 45, Arkansas Tech 20
Arkansas-Monticello (4-3) at No. 9 Harding (6-1) 3 p.m. Central
With their win last week over Henderson, Harding probably locked up at least a share of the GAC title. The Bisons' last four opponents have a combined record of 6-22 including games against two teams that are currently winless on the year.
The Harding rushing game can't be stopped. Cole Chancey, who has been on campus since Free Willy was a minnow, continues to add to his record career and should put together another 200-plus yard performance on Saturday.
Arkansas-Monticello was shutout last week and will have a difficult time scoring again this week.
PREDICTION: Harding 45, Arkansas-Monticello 10
East Central (4-3) at Southwestern Oklahoma (0-7) 3 p.m. Central
East Central continues to struggle with teams at the top of the GAC standings, but the Tigers have taken care of business when it comes to playing teams that are below .500.
Southwestern Oklahoma continues to struggle to play a full 60 minutes. The Bulldogs have led in several games this season, but just can't finish.
Both teams are at the bottom of the conference in points per game, however East Central averages 167.1 yards rushing per game while SWOSU is only averaging 89 yards per contest which ranks last in the GAC.
On the other hand, the Bulldogs have a better passing attack averaging roughly 85 yards more per game than ECU.
Despite the records, these two teams are evenly matched on paper. However, East Central has more depth and slightly a better defense.
PREDICTION: East Central 28, Southwestern Oklahoma 24
Southern Nazarene (1-6) at Northwestern Oklahoma (0-7) 3 p.m. Central
Congratulations to the Crimson Storm for picking up their first win of the season against Southwestern Oklahoma. Northwestern Oklahoma is in the same position as SNU was last week.
Both teams are at the bottom of the GAC in scoring offense and scoring defense. The Rangers are averaging 345 yards of offense while the Crimson Storm averages 264 yards. The biggest difference is on defense. NWOSU is giving up nearly 500 yards per game while SNU is limiting opponents to 360 yards.
This game will come down to quarterback play. NWSOU quarterback Tanner Clarkson is averaging nearly 270 yards passing in home games and just 208 yards on the road.
Ride Rangers Ride to victory on Saturday.
PREDICTION: Northwestern Oklahoma 34, Southern Nazarene 21
Southeastern Oklahoma (6-1) at Oklahoma Baptist (4-3) 6 p.m. Central
GAME OF THE WEEK
Southeastern Oklahoma begins a stretch of games that will challenge the Savage Storm. Oklahoma Baptist has a lethal passing game which leads the GAC and features receivers Keilahn Harris and Josh Cornell who both rank in the top five in the league. The two have combined for over 1300 receiving yards and 18 touchdowns.
Southeastern Oklahoma is second-best in the league defensively against the pass allowing just 169 yards through the air.
For the Storm, CJ Shavers will need to have a big game rushing against a OBU defense that ranks second in the GAC against the rush.
With Shavers and quarterback Daulton Hatley, the Savage Storm will give the Bison defense troubles.
PREDICTION: Southeastern Oklahoma 35, Oklahoma Baptist 24