GAC - Week Four
September 22nd, 2021 3:00pm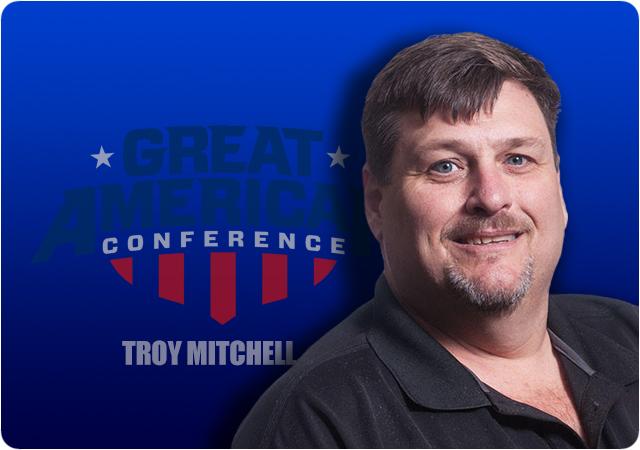 GAC - WEEK FOUR
Harding rebounded from its loss to Southeastern Oklahoma with a huge road win over Southern Arkansas, while Ouachita Baptist, Henderson State and Southeastern Oklahoma all improved to 3-0 on the year.

Oklahoma Baptist 56, Northwestern Oklahoma 42
Oklahoma Baptist compiled 531 yards of offense (310 through the air and 241 on the ground) to record its 12th consecutive victory over an Oklahoma school and improve to 2-1 on the season.
Preston Haire threw six passing touchdowns, breaking his own single-game record, while completing 25-of-34 passes for 310 yards.
Keilahn Harris was Haire's top target as he brought in nine balls for 100 yards and a touchdown. Harris also returned a kickoff 87 yards as he piled up 240 all-purpose yards.
Josh Cornell also had a big night with six catches for 80 yards and a pair of touchdowns.
Tyler Stuever handled the ground game, rushing 23 times for 180 yards and a touchdown.
Northwestern Oklahoma quarterback Tanner Clarkson completed 36 of 53 passes for 413 yards and three touchdowns in the loss.
Torrence Stevens hauled in 13 passes for 142 yards to lead the Ranger receivers.
Southeastern Oklahoma 37, Southwestern Oklahoma 28
The Savage Storm remained unbeaten as Daulton Hatley completed 23 of 36 passes for 303 yards and a pair of scores, while Katrell Blakely totaled 161 all-purpose yards while scoring two touchdowns.
SEOSU totaled 481 yards of offense, with SWOSU managing 419 yards behind Tanner Griffin's 301 yards passing including three touchdown strikes.
The Savage Storm led for most of the game including having a 31-20 advantage early in the fourth quarter following a 28-yard field goal by Trey Keatts.
However, SWOSU would close the gap on its ensuing drive, converting on a fourth-down play before capping the 11-play, 81-yard drive with a Nate David five-yard TD run and a two-point conversion cutting the Storm lead to 31-28 with 5:05 to play.
SEOSU would respond on its next drive thanks to the heavy running of CJ Shavers and Deundre Wheeler, with Wheeler cashing in from 11 yards out to secure the win.
East Central 40, Southern Nazarene 13
East Central jumped out to a 23-0 lead and went to cruise to its second win of the season.
Ontario Douglas led the Tiger rushing attack with a129 yards and a touchdown, while Kenny Hrncir and Taye Gatewood shared time at quarterback and combined to complete 6 of 11 passes for 147 yards and three scores.
ECU also got a defensive touchdown from RJ Williams, picking off a Jarvis Davis pass and returned it 63 yards.

Ouachita Baptist 38, Arkansas Tech 24
TJ Cole rushed for 142 yards and scored two touchdowns while Kendel Givens totaled 91 yards and scored three times as Ouachita Baptist recorded its 30th consecutive conference victory.
Ouachita again began the game with an explosive play as Grant Allen connected with Cole for a 50-yard pass on the second play from scrimmage. Immediately following the big play, the game was interrupted with a lightning delay that lasted approximately 80 minutes. When the delay ended Cole would score on a three-yard run at the 12:25 mark in the opening quarter.
After Arkansas Tech tied the score on its initial drive, the Tigers would go on to score 24 unanswered with the aid of an eight-yard jaunt by Cole and a pair of rushing scores by Givens.
Jack Lindsey completed 11 of 22 passes for 91 yards while also rushing for 62 yards to lead the Wonder Boys.
Harding 37, Southern Arkansas 6
Harding rolled up 469 yards of offense including 442 rushing yards and dominated the time of possession having the football for 42 minutes in beating upset-minded Southern Arkansas.
Cole Chancey rushed for 144 yards on 27 carries and scored two touchdowns to lead the Bisons. It was the 16th 100-yard rushing game of Chancey's career.
Harding's opening score was uncharacteristic for the Bisons as Preston Paden connected with Kage Citty with a 27-yard scoring strike early in the first quarter.
Trailing 17-0, Southern Arkansas' only scoring drive would occur in the second quarter when the Mueriders put together a nine-play, 97-yard drive with quarterback Hayden Mallory connecting with Micah Small on a 31-yard touchdown pass.
The Bisons would score the next 20 points while the defense held SAU scoreless the rest of the way limiting the Muleriders to just 294 yards on 46 plays.
Henderson State 58, Arkansas-Monticello 18
L'liott Curry had 10 receptions for 228 yards and four touchdowns as Henderson State cruised to a 40-point win over Arkansas-Monticello 58-18.
Quarterback Adam Morse was nearly perfect completing 26 of 31 passes for 398 yards including scoring strikes of six, 46, 58 and 62 to Curry.
For the second straight week the Reddies totaled more than 600 yards of offense, ending the game with 607 yards on 69 plays.
Jayden Ford led the Henderson defense with eight tackles and two tackles for loss.
Dedric O'Bryant had his second interception in as many games and added seven tackles from his cornerback position.
UAM's Demilon Brown was limited to just 99 yards passing and 55 yards rushing. Devontae Dean led UAM with 118 rushing yards on 21 attempts.
GAC CO-OFFENSIVE PLAYER OF THE WEEK – L'liott Curry, Henderson State, WR, Sr., Guthrie, Oklahoma
Curry caught 10 passes for 228 yards and four touchdowns in the Reddies' 58-18 win against Arkansas-Monticello. He scored on plays covering at least 45 yards. The 228 yards represent the third-highest single-game total in Division II thus far this season. He has registered seven 100-yard receiving games in his 15 career games as a Reddie.

GAC CO-OFFENSIVE PLAYER OF THE WEEK – Preston Haire, Oklahoma Baptist, QB, Sr., Trophy Club, Texas
Haire picked up his second-straight GAC Offensive Player of the Week accolade after he completed 25-of-34 passes for 310 yards and six touchdowns in a 56-42 win against Northwestern Oklahoma State. The six touchdowns set a school record, one shy of the conference record. Through three games he has thrown for 1,033 yards and 13 touchdowns.

GAC DEFENSIVE PLAYER OF THE WEEK – RJ Williams, East Central, LB, Sr., Grand Prairie, Texas
Williams led the Tiger defense with seven tackles in their 40-13 victory against Southern Nazarene. He registered 1.5 tackles for loss, including a half a sack. He returned a second-quarter interception 37 yards back for a touchdown that extended the Tiger lead to 23-0.

GAC SPECIAL TEAMS PLAYER OF THE WEEK – Keilahn Harris, Oklahoma Baptist, WR/KR, So., Richardson, Texas
Harris returned a second-quarter kickoff 87 yards for a touchdown as part of the Bison's 56-42 win against Northwestern Oklahoma State. He broke the school record for kickoff return yards in a game with 140. He added nine receptions for 100 yards and a score. In three games he has averaged 182.7 all-purpose yards per game and has scored seven touchdowns.
ON THE DOCKET THIS WEEK
Last week I went 5-1 improving my record to 13-5 on the season. I have yet to predict correctly with my upset special game of the week.
I have stated at the beginning of the season that no team in the GAC would go undefeated. There are some very intriguing matchups the next two weeks, in fact it is possible that no team will be unbeaten after next week's slate is complete.
No. 7 Ouachita Baptist (3-0) at No. 22 Harding (2-1) 6 p.m. Central
GAME OF THE WEEK – Upset Alert
This will definitely be the game of the day in Division II. The game features the top two rushing teams in the nation (HU, 380 ypg; OBU 290 ypg) not to mention both teams are tops in Division II in time of possession with the Bisons averaging just over 37 minutes per game while OBU averages 35:22 per outing.
Last time these two private school rivalries met, OBU won on a 38-yard field goal by Gabe Goodman with 1:05 remaining in a game played at Cliff Harris Stadium.
In fact the last seven meetings have been decided by less than a touchdown.
Several streaks are on the line. Harding has won nine straight home games, while Ouachita has an 11-game road winning streak while riding a streak of 30 consecutive GAC wins.
This game should be over in under 2 ½ hours.
It will come down to which defense can slow down the run game.
Harding can't allow any special teams breakdowns as OBU has a pair of explosive return specialists in Connor Flannigan and Xaylon Falls.
Ouachita has the advantage in the passing game and will have to be somewhat successful Saturday if the Tigers are to win.
Again this will come down to a late score, this time with Harding coming out on top and ending the Tigers' long GAC win streak.
PREDICTION: Harding 24, Ouachita 21

Southeastern Oklahoma (3-0) at Southern Nazarene (0-3) 2 p.m. Central
In 2019, Southeastern Oklahoma finished the year 1-10 including a 22-21 loss to Southern Nazarene.
The Savage Storm has been the surprise of the league thus far, off to a its best start since 2017 including an upset win over Harding.
SEOSU is third in the GAC in total offense averaging 474 yards per game while SNU is last at 165 yards.
Dalton Hatley should have another big passing game against the Crimson Storm defense.
Southern Nazarene has been outscored in its first three games 111-39.
Southeastern Oklahoma will cruise to its fourth straight win.
PREDICTION: Southeastern Oklahoma 44, Southern Nazarene 13
Oklahoma Baptist (2-1) at Southwestern Oklahoma (0-3) 3 p.m. Central
The Bison are scoring 44 points per game, and rank second in the GAC in total offense. Last week, the OBU defense gave up 472 yards of offense to Northwestern Oklahoma and could be in for a challenge against the second ranked passing offense in the GAC.
Both teams are atop the GAC in passing offense, however Preston Haire has the more efficient numbers completing 71 percent of his passes with a quarterback rating of 163.7.
The Bisons have more depth at the wideout position and a much better ground game with Tyler Stuever averaging 117 yards rushing per game.
PREDICTION: Oklahoma Baptist 48, Southwestern Oklahoma 31

East Central (2-1) at Northwestern Oklahoma (0-3) 6 p.m. Central
This game will be a surprise to some. Northwestern Oklahoma has already played three of the top offenses in the league that are a combined 7-2 on the year.
The Rangers are last in total defense allowing 535.7 yards per game.
ECU's schedule has not been as difficult, which has led to the Tigers being ranked third overall defensively, and tops against the pass.
The Tigers will face a legit passing game for the first time.
Tanner Clarkson could give the Tiger defense issues. Clarkson has completed nearly 63 percent of his passes while averaging nearly 320 yards per game.
There will be much celebration in Alva Saturday night as the Rangers will pick up their first win of the year.
PREDICTION: Northwestern Oklahoma 31, East Central 21
Arkansas-Monticello (1-2) at Arkansas Tech (0-3) 6 p.m. Central
Arkansas Tech has struggled on both sides of the ball thus far with the offense averaging just 283 yards while the defense has given up 446 yards per game.
UAM's Demilon Brown was shutdown by the Henderson State defense last week, but should put up better numbers this week against the Wonder Boys.
The Wonder Boys are hoping to get transfer quarterback Jack Lindsey on track this week. Linsey will face a UAM defense that ranks last in the GAC against the pass allowing 322.7 yards per game.
If the Wonder Boys can contain Brown, they will pick up their first win of the season.
PREDICTION: Arkansas Tech 28, Arkansas-Monticello 17
Southern Arkansas (2-1) at Henderson State (3-0) 6 p.m. Central
I find it hard to believe that Henderson State is not ranked in this week's D2 Football Top 25 Poll. However, the Reddies have played teams with a combined record of 1-8.
Southern Arkansas will be Henderson's first real test of the year.
Henderson leads in numerous statistical categories including scoring, total offense and scoring defense. The Reddies are also an astonishing 19-for-19 in the red zone including 16 touchdowns.
Southern Arkansas entered last week with the top rushing defense in the league, but those first two games were against teams that are 0-6. Last week, Harding ran all over the Muleriders.
The Muleriders will hope Jariq Scales can have another big rushing game. Scales is averaging 113 yards per game.
The SAU defense will have to be ready for Henderson's balanced offense and force turnovers to win in Arkadelphia.
PREDICTION: Henderson State 45, Southern Arkansas 24