GAC - Week One
August 30th, 2021 12:00am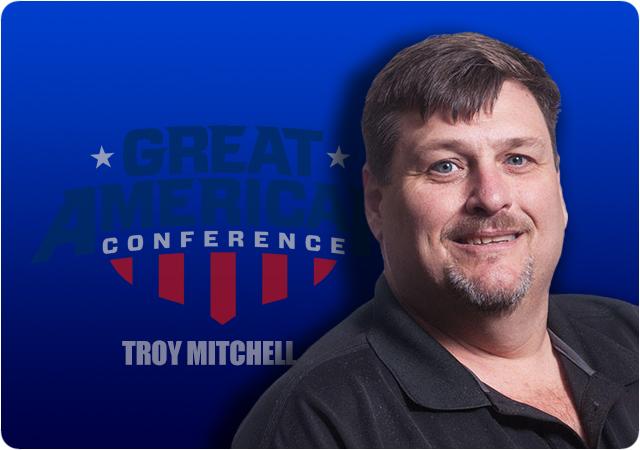 Thursday will mark the beginning of the 10th season of football in the Great American Conference and 2021 could be the most competitive.
The league has been dominated by the Big Three, (Ouachita Baptist, Henderson State and Harding) with the three combining for all nine GAC titles.
Once again the Big Three are picked to finish at the top of the conference standings by the league's coaches with Ouachita chosen to win its fourth consecutive title.
However, there could be an Oklahoma breakthrough as Oklahoma Baptist and East Central present a solid possibility of becoming the first team from the Sooner State to claim the GAC crown in football.
Week one of the season features all six games putting the Natural State against the Sooner State with some very intriguing matchups.
Through the first nine seasons of GAC competition, Arkansas schools own a 202-64 advantage. One factor is that Oklahoma Baptist, Southern Nazarene and Northwestern Oklahoma had to transition from NAIA to NCAA Division II in the early years of the GAC.

Oklahoma Baptist at Ouachita Baptist
The battle between the Bison and the Tigers is huge, with the winner of this game having a leg up in the standings.
Oklahoma Baptist may be one of the most veteran teams in the league with 15 starters returning including 2019 Offensive Player of the Year Preston Haire. The senior quarterback completed 255-of-402 passes for over 3000 yards including 26 touchdowns in 2019.
Also returning is running back Tyler Stuever who led the team with more than 700 yards on the ground, and first team All-GAC receiver Josh Cornell who caught 74 passes for 1054 yards and 10 TDs.
Linebacker Josh Arnold is the top returnee on the Bison defense with over 100 tackles in 2019.

As for Ouachita Baptist, the Tigers lost several key skilled players on offense including its top running back Brockton Brown and receiver Allie Freeman.
TJ Cole will be the go to guy on the ground. The junior from Texarkana rushed for 613 yards as a sophomore and has gotten stronger over the last two years.
Hayden Waller is OBU's top returning receiver having totaled 274 yards two years ago.
Sophomore Grant Allen will get the starting nod at quarterback. He played in seven games in 2019 as a freshman throwing just six passes. However, he was highly touted out of high school where he completed 62 percent of his passes totaling more than 4000 yards and 44 TDs at Springdale.
Defensively, the Tigers return All-GAC linebacker Austin Guymon who totaled a team leading 88 tackles
Defensive back Hayden Lassiter returns for his senior season and he should give quarterbacks fits. Lassiter recorded four interceptions and totaled 43 tackles in 2019.
The Bison offense averaged more than 430 yards and 34 points per game in 2019, but the defense allowed 422 yards and 33 points per outing.
Ouachita's defense was stellar in 2019 allowing just 16 points per game.
The Ouachita defense must keep the Bison balanced offensive attack off the field while Oklahoma Baptist will need to contain and put pressure on Allen.
This should be a close one, but the game is a Thursday night affair at Cliff Harris Stadium. The Tigers may get behind early, but they have proven they can come from behind on numerous occasions.
PREDICTION: Ouachita Baptist 23, Oklahoma Baptist 21

Henderson State at Southwestern Oklahoma
The Reddies finished with a 9-2 GAC record in 2019 losing by a total of four points in road games against Harding and Ouachita.
The offense should be explosive as Henderson returns perhaps one of the best receivers in the country in 2019 All-American L'liott Curry a Harlon Hill nominee. Curry hauled in 84 passes for 1184 yards and 14 TDs and has tremendous speed which will cause problems for the league's defensive backs.
Chase Lodree also returns at the wideout position. A 2019 Second Team All-GAC selection Lodree caught 40 passes for 666 yards.
But all great receivers rely on the play of their quarterback. The Reddies will probably use both senior Adam Morse, a DI transfer in 2019 from Lamar, and redshirt freshman Landon Ledbetter. Morse was a back-up in 2019 but has much poise and a strong arm. Ledbetter is a dual-threat in every sense of the word and can make plays with his legs.
Defense will be the key to Henderson's success. There is no doubt the offense will score points, but can the defense slow down opponents?
Although the defense lost some key starters, the Reddies have several players that saw plenty of action in 2019.
Linebacker Jake Chatman is the leading returning tackler, while defensive back Patrick Jones started every game as a freshman having 52 tackles, 2 interceptions and 6 pass break-ups.
Experienced defensive linemen will play a big role up front in slowing down the ground game. Antoine Roshell is top lineman having 39 tackles, including 7.5 tackles for loss and 4 sacks in 2019.

The Bulldogs return only seven starters with Kenny Graham being perhaps SWOSU's top returnee having rushed for nearly 300 yards.
Returning to the backfield will be Jermaine Mask who was injured in the third game of the season in 2018. Since his injury he has gone through rigorous rehab and has improved his strength. Mask is a big addition to the Bulldog offense.
The question will be at quarterback. There are several listed on the roster, but head coach Chet Pobolish will put the ball in the hands of sophomore Tanner Griffin to open the season.
Defensive backs Darius Franklin and Landis Morris along with Mississippi Valley State transfer, inside linebacker Orlando Brown will headline the Bulldog defense.
The Bulldogs allowed 30.5 points and over 400 yards per game.

Henderson has too many weapons on offense for a young SWOSU defense to contain.
If the Reddies avoid turnovers and not give up the big play, they should come away from Weatherford with a win.
PREDICTION: Henderson State 42, Southwestern Oklahoma 20

Southern Nazarene at Arkansas-Monticello
Southern Nazarene was one GAC team that played games last spring. In a loss to East Central, the Crimson Storm totaled 577 yards of offense.
New Coach Dustin Hada believes that the four games in the spring will benefit SNU.
Gage Porter is a two year starter at quarterback and according to Hada, he has grasped the offense he has installed.
Aside from throwing for 996 yards passing, Porter led the team in rushing in 2019 with 751 yards.
The Storm also return three-year starting receiver Reid Roelofs along with a veteran offensive line.
On defense Doryan Harris had his senior season cut short in 2019 due to injury, but he returns this year and has the potential to be an all-conference cornerback. During his career at SNU he has collected more than 150 tackles and 20 pass breakups.
SNU is experienced at the linebacker position with the return of Dylan Bauer leading the squad.

For Arkansas-Monticello, the starting offensive backfield stays intact with quarterback Demilon Brown and running back Devontae Dean back on campus. Brown earned the GAC Freshman of the Year award after leading UAM in passing and rushing in 2019 tallying more than 1,800 yards of total offense and 14 touchdowns. Dean handled the majority of the work out of the backfield rushing for 799 yards and nine touchdowns.
The top two receiving threats also return for the Weevils in tight end DeAndre Washington and wide receiver C.J. Parham who combined for 1,201 receiving yards and 12 receiving touchdowns.
Linebacker Justin Legier returns after finishing second on the team in total tackles with 65 including 11.5 tackles for loss.

UAM finished 2019 with a 5-6 record but went 4-1 on their home field.
The last time these two teams met, UAM came away with a 31-28 victory. Again it will be a high scoring game. Both offenses have numerous skilled position players returning. The depth at the running back position could give the Weevils some trouble. However, UAM's offense has the versatile Brown and with the running skills of Dean, I give the edge to the Weevils.
PREDICTION: Arkansas-Monticello 42, Southern Nazarene 38
Southern Arkansas at Northwestern Oklahoma
Mike McCarty begins his first season as head coach of the Muleriders and he returns just eight starters and 28 lettermen from a team that finished 8-4 in then GAC in 2019.
Despite the 28 returning lettermen, SAU has just three seniors listed on the roster and more than 70 players being freshman or redshirt freshmen.
A big plus for SAU is returning quarterback Hayden Mallory who threw for nearly 2500 yards and 20 touchdowns.
All-GAC honorable mention OB Jones is the lone returning running back. Jones started 12 games and rushed for nearly 200 yards as a freshman.
Offensive lineman Ryan Mareno and Steven Taylor provide the most experience up front. Both played in all 12 games with Taylor earning All-GAC honors.
Free safety Brock Floyd leads the defensive unit. The first-team All-GAC selection collected 70 tackles and totaled 7 passes defended.

Northwestern Oklahoma should be much improved from the 4-7 record posted in 2019.
The Rangers welcome back 14 starters including running back Calion Baker. Baker will handle the bulk of the running game after having 375 yards on 69 carries in 2019.
Wide receiver Gavin Garner returns for his sixth year after having 37 receptions for 620 yards and three touchdowns.
Torrence Stevens also returns to the wideout position after having 26 grabs for 217 yards.
One of the top linebackers in the country returns for NWOSU in Maurice Wright. The 2019 GAC Defensive Player of the Year totaled 130 tackles including 8.5 tackles for lost yardage his junior season.
James Elllis and Brian Holiday will also be counted on to lead the defensive unit. Ellis had 67 stops and led the team in sacks, while Holiday totaled 16 stops.

The game between the Riders and Rangers will come down to which team makes the fewest mistakes. The Rangers have more experience on both sides of the ball, but are young in the secondary which could open up the SAU passing offense. There are still a lot of question marks for SAU with so many young players having to mature quickly. In addition, the Muleriders have to make the 550 mile trip to Alva to begin the season.
PREDICTION: Northwestern Oklahoma 23, Southern Arkansas 20.

Southeastern Oklahoma at Arkansas Tech
Southeastern Oklahoma will look to make major improvements on a 1-10 season in 2019. The Savage Storm has added much needed depth to go along with 16 returning starters.
Daulton Hatley will be the signal caller for the SEOSU. Hatley threw for 1651 yards and connected with his receivers for 12 scores. According to head coach Tyler Fenwick, Hatley has a great grasp of the offense and is a true leader on the field.
Several familiar names will be in the backfield including CJ Shavers who totaled 212 yards before he was injured in the fourth game of the year. Ryan Taylor is the top returning running back having totaled 485 yards and three scores two years ago.
Hatley has several experienced targets to throw to including Braxton Kincade who led the team with 49 catches for 746 yards and 6 touchdowns. Also big threats to create the big plays are Katrell Blakely (52 for 568 yards) and Duce Pittman (31 for 422 yards).
The defense is led by middle linebacker Connor Swope who had an all-conference year in 2019 with 88 stops including 8.5 in the backfield.
Veteran defensive backs Ja'Lon Freeman, Josh Mulumba and Jeremiah Baltrip headline the secondary after combining for nearly 150 tackles and 20 pass breakups.

Arkansas Tech could be the surprise team of the league with numerous transfers including 12 from the D1 level.
The Wonder Boys are very deep at nearly every position including at the quarterback spot.
Arkansas transfer Jack Lindsey, along with transfers Caleb Canady (UAM) and Cade Yeager (Northeastern State) have been battling for the starting job all fall. Lindsey took 75 snaps for the Razorbacks in 2019 including getting the start against Missouri.
Running back Caleb Batie is back for his senior season after leading the Wonder Boys in 2019 with 620 yards and five touchdowns.
Wide outs Drew Wade and Trey Smith will be ATU's primary receivers. Wade was an All-GAC Honorable Mention selection in 2019 and led the team with 46 receptions and 4 touchdowns, while Smith totaled 18 receptions in 11 games, averaging 14.7 yards per catch.
ATU returns six starters on defense with most of the experience coming in the secondary. Safeties Darryn Cain and Tyrus Fort represent the most tackles returning from the 2019 season with the duo combining for 115 tackles. Cain led the team in interceptions with four and Fort's 38 unassisted tackles were second-best on the team.
Dio and Gio Williams have the most experience on defense having appeared in 34 games during their careers at ATU. Dio will play cornerback having compiled 113 tackles and 12 passes defended the previous three season. Gio is one of the premier linebackers in the GAC. Gio is one of the top linebackers in the league having nearly 150 career stops.

Arkansas Tech's depth and experience will be beneficial this season. The Wonder Boys have so many offensive weapons that will create problems for the Savage Storm
PREDICTION: Arkansas Tech 42, Southeastern Oklahoma 20

East Central at Harding
East Central went through some growing pains in 2019 having to start numerous freshmen including upwards of 16 in any one game.
The experienced those players gained, plus the additional year to develop due to the cancelation of the 2020 season should benefit the Tigers
East Central will play two quarterback this season in Kenny Hrncir and Taye Gatewood.
Hrncir was the primary starter in 2019 throwing for 1876 yards while rushing for 630 additional yards. Gatewood connected on 48 of 79 passes for 424 yards and carried the ball 39 times for 123 yards.
All-GAC running back Ontario Douglas has the potential to lead the league in rushing. The team's leader, Douglas compiled 1132 yards on 211 attempts and scored 18 times in 2019.
Also adding a punch in the backfield are JayQuan Lincoln (49 for 649 yards) and Teslim Abubaker (24 for 347 yards).
A strong linebacking corps headlines the Tiger defense. Calvin Baker, RJ Williams and Malik Crenshaw combined for nearly 100 tackles including 13 for lost yardage.
Cameron Jones will lead the secondary after having 60 tackles including 35 solo stops two years ago. Also returning is corner back Jalen Baldwin who totaled 40 tackles.

Harding finished 10-2 in 2019 and advanced to the NCAA playoffs for the fourth straight year.
Harding, with its flexbone offense, led the nation in rushing offense in 2019 averaging 373.6 yards per game. That should be no different in 2021 as the Bisons return eight starters on offense including All-GAC running back Cole Chancey, Taylor Bissell and quarterback Preston Paden.
Chancey rushed for 1375 yards and 13 TDs in 2019, and needs 542 yards to become Harding's all time leading rusher.
Bissell has average 9.7 yards per carry during his career and Paden, who is the Bisons quarterback totaled 624 yards on the ground while throwing for 386 yards.
The key this year will be on defense, the Bisons return just 3 starters. However they have led the GAC seven of the last eight years in total defense.
Look for linebacker Dylan Hendricks to lead the team after having 53 tackles including 9 for lost yardage in 2019. Another player garnering a lot of attention from NFL scouts is corner back Cory Batie who had 34 tackles and three interceptions two years ago.
The game between the Bisons and the Tigers could be over within two hours as both teams have talented running backs. However, Harding's offense is so experienced and that will create issues for East Central. Harding won the last meeting between the two teams 56-20, but the Tigers will be more competitive this time around.
PREDICTION: Harding 42, East Central 28