GAC - Week Seven
October 14th, 2021 3:00pm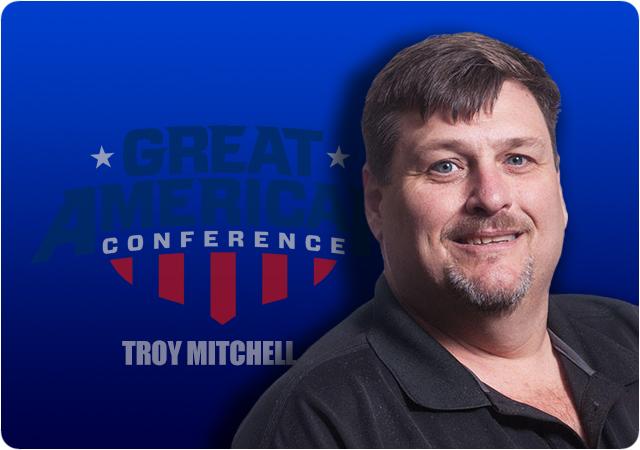 GAC – WEEK SEVEN
Henderson State remained unbeaten and in sole possession of first-place in the GAC after its impressive win over East Central, while Ouachita Baptist, Harding and Southeastern Oklahoma also posted wins and are just one game behind the Reddies.
With several key games on the schedule this weekend, it is possible that four teams could be tied for the top spot come late Saturday.
East Central and Arkansas-Monticello are still in contention having two losses, but another loss would end their hopes of a conference title.
Henderson State 59, East Central 24
Henderson State jumped out to a 21-0 first quarter lead and cruised to a 59-24 victory over East Central.
Reddie quarterback Adam Morse completed 14-of-18 passes for 268 yards and four touchdowns in the first half while also rushing for an 11 yard score. Morse totaled 357 yards for the game completing 20-of-30 passes with six touchdowns.
L'liott Curry continued his bid for another All-American season as the senior caught eight passes for 169 yards and three scores. Xavier Malone also had a big day with six receptions for 134 yards including an 82-yard touchdown catch.
Kenny Hrncir completed 19-of-38 passes for 270 yards in a losing effort.
Henderson's defense picked off Hrncir three times with Dedric O'Bryant having two picks and Patrick Jones having an interception of his own. The Reddies defense now has 14 interceptions on the year.
Southeastern Oklahoma 38, Southern Arkansas 24
Daulton Hatley completed 19-of-30 passes for 316 yards and the Southeastern Oklahoma defense forced three turnovers as the Savage Storm beat Southern Arkansas 38-24.
Marquis Gray was Hatley's top target hauling in five receptions for 136 yards and a score, while CJ Shavers snagged four catches out of the backfield for 51 yards and a touchdown. Shavers also led the team in rushing with 66 yards on 14 carries.
Southern Arkansas managed 372 yards of offense against the SOSU defense, but the Muleriders were just 4-of-13 on third down conversions and only controlled the football for just over 23 minutes.

Ouachita Baptist 30, Southwestern Oklahoma 10
Ouachita Baptist put together a 329 yard ground game and ran all over Southwestern Oklahoma 30-10.
TJ Cole totaled 193 yards on 28 attempts, while Kendel Givens carried the ball 18 times for 109 yards.
SWOSU trailed 14-3 late in the first-half, but an 11-yard touchdown toss from Jalil Kilpatrick to Torin Justice with 48 seconds remaining trimmed the Tigers lead to just 14-10 at the break.
OBU's defense would shutout the Bulldogs the final 30 minutes. Gregory Junior recorded a safety for the Tigers. SWOSU would manage just 34 yards of offense in the second-half and totaled just 252 yards for the game.

Arkansas-Monticello 42, Northwestern Oklahoma 23
UAM rallied from a 17-7 deficit and scored 21 second-quarter points to beat Northwestern Oklahoma 42-23.
Isaiah Cross began the scoring in the second quarter with a 32 touchdown catch from Demilon Brown just 43 seconds into the quarter. The two would hook up for a 14-yard connection less than five minutes later. Jonero Scott added a 3-yard plunge with 1:25 left in the half to make the score 28-17 at the break.
The Rangers scored on their first play from scrimmage in the second half when Tanner Clarkson and Gavin Garner hooked up for a 73 yard score early in the third quarter.
However, that is all NWOSU's offense could muster against a UAM defense that allowed 118 yards in the second half.
Brown finished the game completing 13-of-23 passes for 190 yards while rushing for 66.
Scott led the UAM ground game with 114 yards on 15 attempts and two touchdowns.

Arkansas Tech 38, Oklahoma Baptist 35
Jordan Edington's 2-yard run with just 42 seconds left in the game lifted Arkansas Tech to its second straight win of the season.
It was a wild fourth quarter in Russellville as the Wonder Boys squandered a 10-point advantage.
The theatrics played out over the final five minutes of the fourth quarter with Oklahoma Baptist scoring two touchdowns over a span of just over two minutes to flip a 10-point deficit into a four-point lead with 2:22 left to play.
OBU quarterback Preston Haire orchestrated a 7-play, 80-yard drive capped off with a 6-yard touchdown toss to Josh Cornell to the cut the ATU lead to 31-28 with 4:30 to play.
On ATU's second play following the Bison score, Will Kohman intercepted a Jack Lindsey pass and returned it to the Wonder Boy 20. Just four plays later, Rueben Thompson would give OBU a 35-31 lead on a 2-yard plunge with 2:22 to play.
The Wonder Boys would start their drive on their own 41-yardline following a 28-yard return by Drew Wade.
Lindsey would quickly move ATU inside the OBU 10 with the help of a 39-yard pass to Joyrion Chase.
On 3rd-and-2 from the 2-yardline, Edington reached endzone for the game-winning score.
Statistically, the Wonder Boys enjoyed their best overall performance on the offensive side of the ball as they totaled 469 yards of offense with a season-high 382 coming in the air and 83 on the ground. Individually, Lindsey threw for 382 yards on 31-of-42 passing. He also threw for three touchdowns and added a rushing score to account for four touchdowns.
Harding 49, Southern Nazarene 10
The nation's top rushing offense couldn't be stopped as Harding totaled 310 yards on the ground to roll past Southern Nazarene.
The Bisons had 11 players rush for 10 or more yards in the game with Omar Sinclair leading the way with 55 yards on 7 carries.
The spotlight, however, belonged to Cole Chancey as he became Harding's career rushing leader passing Alan Dixon. Chancey collected 52 yards to increase his career total to 4,234 yards to go along with 53 touchdowns.
Defensively, Harding held Southern Nazarene to only 156 total yards, 59 of them coming on one run early by Crimson Storm quarterback Jarvis Davis. Davis finished with 86 rushing yards on 20 carries and completed 7-of-24 passes for 30 yards and a 2-yard touchdown pass to Brandon Perez on the last play of the third quarter.
GAC PLAYERS OF THE WEEK
GAC OFFENSIVE PLAYER OF THE WEEK – Adam Morse, Henderson State, QB, Sr., Groves, Texas
Morse matched the conference record for touchdowns accounted for in a single game as he threw for six and ran for one in the Reddies' 59-24 win at East Central. He completed 20-of-30 passes for 357 yards. He ranks fourth in Division II with 20 touchdown passes. The Reddie offense ranks third in the country in scoring at 47.7 points per game.

GAC DEFENSIVE PLAYER OF THE WEEK – Dedric O'Bryant, Henderson State, DB, So., Huntsville, Texas
O'Bryant picked off two passes, his third and fourth of the season in the win at East Central. He also broke up a potential ECU touchdown pass on a 4th-and-goal in the second quarter to stop a Tiger drive. His four interceptions lead the GAC and rank in a tie for second in the country.

GAC SPECIAL TEAMS PLAYER OF THE WEEK – Kendale Allen, Harding, RS, Fr., Birmingham, Alabama
Allen averaged 48.5 yards on kick returns and added 12 punt return yards in the Bisons' 49-10 victory against Southern Nazarene. He returned the opening kick back 69 yards to set up Harding's opening touchdown. His 109 all-purpose yards led the team.
ON THE DOCKET THIS WEEK
Last week: 3-3; Season Record 23-13.

Southwestern Oklahoma (0-6) at Southern Nazarene (0-6) – Thursday, 6 p.m. Central
There is at least one thing certain, one of these teams will pick up their first win of the season.
Southern Nazarene enters the game last in offense averaging just 259 yards and 16.7 points per game, while Southwestern Oklahoma averages 261 yards and 21 points per contest.
SWOSU has led in four of their six games but the Bulldogs have been unable to finish and put together a full 60 minutes. This week they will.
PREDICTION: Southwestern Oklahoma 35, Southern Nazarene 24
No. 9 Harding (5-1) at No. 18 Henderson State (6-0) - 2 p.m. Central
GAME OF THE WEEK
It will be one of the top games in Division II this week as Henderson State plays host to Harding at Carpenter-Haygood Stadium.
There is no doubt that this will be a hard-hitting physical game.
Over the last 10 years, the visiting team has won eight times with the home team winning in 2010 (HSU, 33-28) and in 2019 (HU, 14-13). The Bisons have won four of the last six meetings, including the last three in Arkadelphia.
The Bisons enter Saturday's game with the nation's top rushing offense (350.7 yards per game) and the Reddies boast one of the top scoring and passing offenses in the country this season.
The Reddies can also run the football as Henderson ranks third in the GAC in rushing offense (217 yards per game).
The Henderson defense is fifth in the country in turnovers gained this year with 17 total. The Reddies remain No. 1 nationally in interceptions with 14.
The key to the game will be which team wins the battle in the trenches.
Henderson must try to flip the script and control the football as Harding is one of the top teams in the country in time of possession.
If Harding gets out to a big lead, it will be difficult for the Reddies to rally.
Buckle up fans, this will be a nail-biter.
PREDICTION: Henderson State 28, Harding 27

Arkansas Tech (2-4) at Southern Arkansas (2-4) - 2 p.m. Central
This is the annual Murphy USA Classic in El Dorado as a struggling Southern Arkansas team attempts to end a four-game losing skid.
The Muleriders' passing offense averages 265.5 yards per game through the air rank 34th nationally. A big part of the SAU offense is wide receiver Micah Small who currently has eight touchdown grabs this season which ranks ninth nationally. His 645 receiving yards ranks 11th in the country and his receiving average of 107.5 ranks 13th.
Running back Jariq Scales has 663 yards rushing yards this season and ranks 11th nationally, while his average of 110.5 per game ranks 13th.
The Wonder Boys have won two straight and are feeling confident after their comeback win last week over Oklahoma Baptist.
Despite the win, ATU ranks 11th in the GAC in offense (346 ypg) and eighth in defense (401 ypg).
In the last two games, ATU quarterback Jack Lindsey has completed 47-of-68 passes for 629 yards and six scores.
This should be an entertaining game, but Scales will have a big day against the ATU run defense.
PREDICTION: Southern Arkansas 38, Arkansas Tech 23

Northwestern Oklahoma (0-6) at Southeastern Oklahoma (5-1) - 2 p.m. Central
Southeastern Oklahoma may be the most improved team in the nation. The Savage Storm is very physical and they wear down their opponents.
The game matches the third best offense in the league in SOSU (408.2) against the worst defense in the league (509.7 ypg).
Both quarterbacks are talented and can put up some numbers with SOSU's Daulton Hatley and NWOSU's Tanner Clarkson both averaging over 250 yards per game with 12 touchdowns each.
The Savage Storm has more weapons and also has a ground game consisting of CJ Shavers in the backfield. Things will get a little tougher the next four weeks for the Savage Storm, but they will not have any issues this weekend.
PREDICTION: Southeastern Oklahoma 42, Northwestern Oklahoma 17

No. 11 Ouachita Baptist (5-1) at Arkansas-Monticello (4-2) - 2 p.m. Central
This is a crucial game for both teams. A UAM loss would end the Weevils title hopes while an OBU loss would force the Tigers to run the table and hope for some help along to way if they want to win their fourth straight title.
The Tigers have two players that rank in the top 10 in the league in rushing. TJ Cole is averaging nearly 130 yards per game and should eclipse the 1000-yard mark in the next two weeks. Kendel Givens averages 77 yards per game, but leads the league in scoring with 15 touchdowns.
As a team, the Tigers are second in the GAC in total defense allowing just 313 yards per game.
UAM's Demilon Brown averages 288.3 yards of total offense which ranks third in the GAC.
The Boll Weevils defense is second in the league in rushing defense allowing 135 yards per game which could force OBU to throw the ball more. However, the Tigers have numerous running threats for the UAM defense to handle.
PREDICTION: Ouachita Baptist 35, Arkansas-Monticello 21

Oklahoma Baptist (3-3) at East Central (4-2) - 6 p.m. Central
UPSET SPECIAL
At the beginning of the season I noted that these two teams had the best opportunity to become the first institution from Oklahoma to win the GAC title.
Oklahoma Baptist has lost its last two games and the Bison are pretty much hoping to run the table and get one of the postseason Division II bowl invitations while East Central is hanging on to a slim chance to possibly share the title if they were to run the table.
OBU still has the second best offense in the league and is first in passing yardage averaging nearly 300 yards per game thanks to quarterback Preston Haire and his talented group of receivers.
The Tigers' rushing offense ranks fifth in the league as they've compiled 980 yards and three scores. Defensively, ECU boasts the third-ranked defense in the GAC, allowing 352.5 yards of offense per game. Their passing defense stands out even more as the Tigers have picked off seven balls and only allow 170.3 yards through the air per game.
I was called out a couple of weeks ago when I pointed out the fact that East Central's wins came against opponents that were winless. Those opponents that East Central have beaten are now a combined 4-20.
Oklahoma Baptist will rebound and win big over the Tigers.
PREDICTION: Oklahoma Baptist 42, East Central 20